This Woman's Elaborate Romance Scam Helped Her Con Four Men Out Of £100,000
Grace Akintaro was found guilty of cheating four men out of money as part of an elaborate online scam in which she used the online alter ego "Amanda Jenson".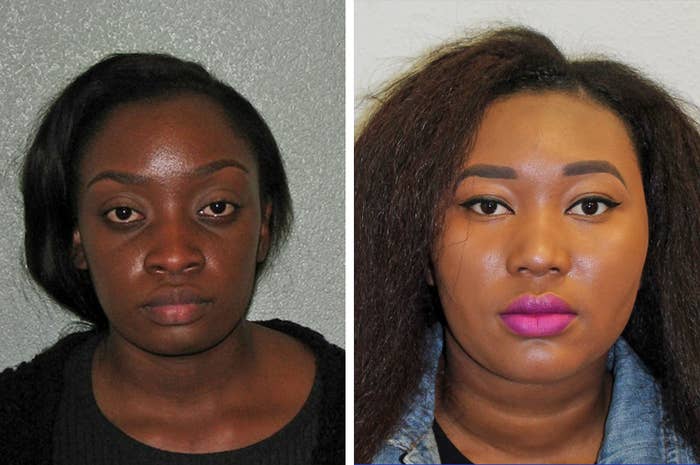 A London woman is facing jail after being found guilty of cheating four men out of more than £100,000 in a complex online romance scam.

Grace Akintaro, 24, was convicted of seven counts of fraud by false representation, after Woolwich crown court heard how she constructed an elaborate alter ego, Amanda Jenson, to con her victims.
She persuaded the men – who raised the alarm in 2014 – to pay travel expenses for meetings that never happened. The money was given as loans that would supposedly be repaid once "Amanda" got to the UK.
In common with much romance fraud, Akintaro found her victims on Match.com and used pictures she had stolen from someone else online who was unaware of the scam. Akintaro admitted talking to at least two victims by phone.
One victim handed over more than £46,000, while another gave her some of the insurance payout he'd received following his wife's death.
She told the court that she only carried out the scam because someone else told her to, the Evening Standard reported. "I was naive and used by this person I was in love with," she said.
Another woman, 22-year-old Victorian Nwogu, was cleared of taking part in the fraud but pleaded guilty to laundering £3,490 from the scam.
Judge Nicholas Heathcote Williams QC told Akintaro: "These were romance frauds and the fact I am ordering a pre-sentence report is no indication as to the sentence. There is a real prospect she will go to prison."
He said the victims had suffered both mentally and psychologically.
Despite the investigation by the Met's fraud and linked online crime unit FALCON starting in December 2014, following a referral from national fraud and cybercrime reporting centre Action Fraud, it took until 26 October 2016 for Akintaro to be charged.
Detective Constable Mark Cresswell of FALCON said there were many more victims yet to come forward: "We managed to identify seven victims of this fraud but I suspect there are many more who have not contacted police. Romance fraud is often an underreported crime as victims can be left feeling embarrassed about the sum of money they have handed over to someone they have never met. One of the victims we identified in this case said he had not reported it to police because he thought he felt he had been a 'foolish old man'.
"I would like to appeal to anyone who believes they have been a victim of this crime to contact their local police force or Action Fraud. We will investigate these allegations and, as these prosecutions show, we will ensure that the perpetrators are unable to commit similar offences against anyone else."
A spokesperson for Match.com said: "We are appalled by these crimes and welcome the convictions in this case. Sadly, there is a tiny minority of people who set out to harm others and while this is not confined to dating sites or even the internet, those who do should be brought to justice."
Romance scams are one of the fastest-growing online crimes in the UK, accounting for a record £40 million in lost money in 2016, although this is likely a huge underestimate due to the low levels of reporting.
In January 2016, two London-based men defrauded a British women of £1.6 million through a romance scam.