This Man Has Thanked Sainsbury's For Letting His Mum Work While Living With Alzheimer's
When Doron Salomon's mum was diagnosed with Alzheimer's, he thought she would lose her job at Sainsbury's – but she ended up working there for another five years.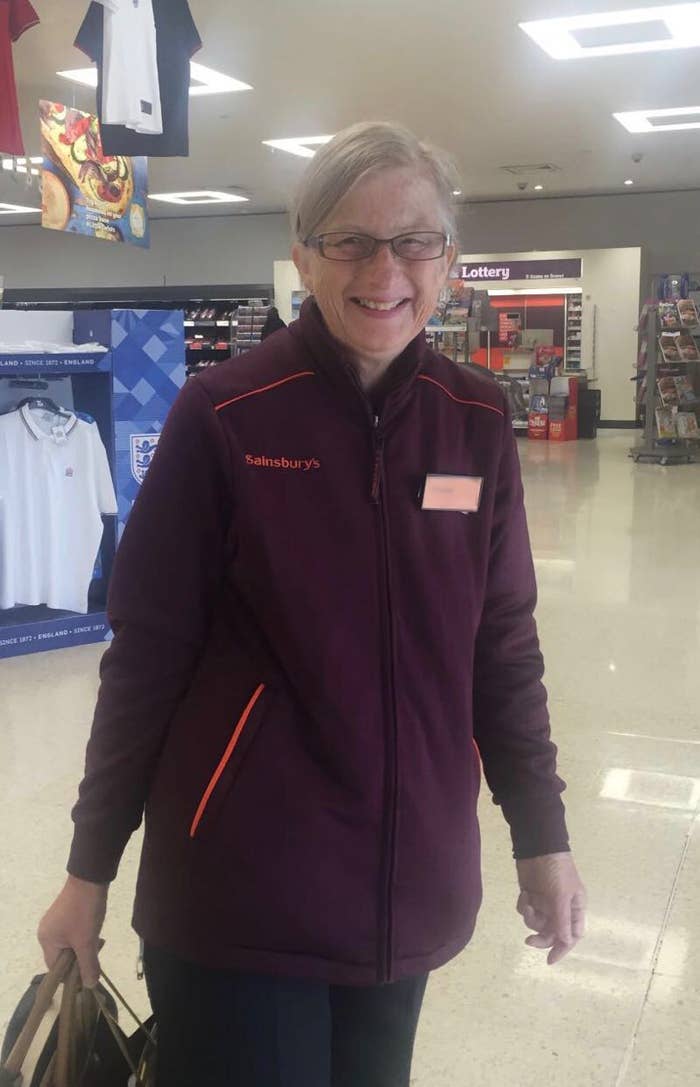 The son of a woman who was allowed to carry on working at her supermarket job for five years after being diagnosed with Alzheimer's disease has spoken of the huge positive impact it had on her life and thanked the company for adapting to her needs.
Doron Salomon tweeted on Sunday that his 61-year-old mum was not only allowed to continue working at the Kenton Sainsbury's store in north London while living with the condition, but was also offered regular retraining and support to ensure she could carry on.
Salomon told BuzzFeed News of the profound effect continued employment had on his mum – he requested for her name to not be published – as elements of her personality started to change.
"It just gave her a real sense of purpose. It normalised her. A lot of her friends have jobs and go to work and the fact she was doing something similar made her feel like a normal person," he said.
"One of the things with Alzheimer's is that you lose your social skills quite quickly and you can't join in conversations, but when it comes to her job she could talk at length about it."
A former book-keeper with a sharp eye for detail and a meticulous approach to work, Salomon's mum was hired as a picker, part of the team who put together online delivery orders. Over time, this changed to cleaning the boxes that the orders went out in.
"It sounds daft but the roles she was given were very basic, particularly the most recent one – but to her they became the most important things that anyone could do," Salomon said.

She would often arrive at the store confused, but Salomon said the store always made sure she was looked after. The company also changed her hours to better fit with her sleep pattern.
Salomon's dad was called in several times for update meetings with management, each time fearing that she would be let go. But each time the managers wanted to know if there was any more they could do.
Even in October 2017, when an occupational health assessor said that her Alzheimer's was so advanced she was essentially now unemployable, the store still stood by her and her last day in work was Saturday.
In a statement, a Sainsbury's spokesperson said: "Doron's mum was a much loved colleague and an inspiration to all of us. We'd like to thank her for her years of service and wish her all the best for the future."

"We just felt that over the years Sainsbury's have really gone above and beyond what you'd expect, firstly from an employer and secondly from what is quite a big corporation," Salomon said.

Alzheimer's is the most common form of dementia, accounting for more than 60% of cases. It normally occurs among people over 65 but does in rare cases affect younger people. Anyone who is diagnosed with it before 65 is considered to have an early onset of the disease.
There are 850,000 people diagnosed with dementia in the UK, according to the Alzheimer's Society, a figure expected to rise to 1 million by 2025 and 2 million by 2051.
At the end of Salomon's Twitter thread he asked anyone who would like to to donate to Alzheimer's UK.