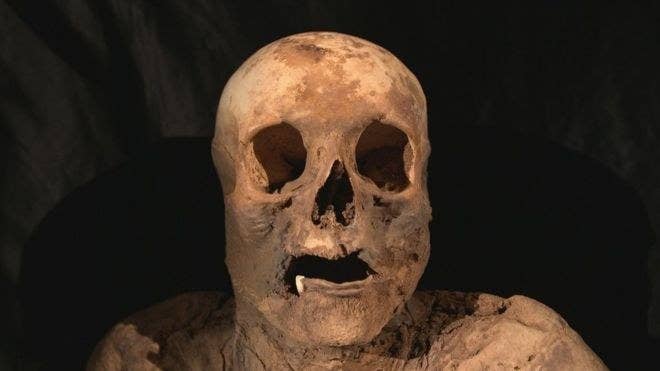 Boris Johnson has said he's proud to be the distant descendant of a woman whose mummified corpse has baffled scientists since she was discovered in a Swiss church more than 40 years ago.
On Wednesday it emerged that a body, found in a Basel church during renovations in 1975, is that of Anna Catharina Bischoff, a wealthy woman who was born in 1719 and died in 1789. She was buried in front of the church's altar. She is Johnson's great-great-great-great-great-great-great-grandmother.
Author and journalist Rachel Johnson, Boris' sister, also acknowledged her distant ancestor.
As the BBC reports, DNA taken from her toe has shown she was a member of the Bischoff family – it had a 99.8% match with DNA taken from living descendants of the Bischoffs.

Anna Catharina Bischoff had seven children but only two survived to adulthood – one of them, Anna, married Christian Hubert Baron Pfeffel von Kriegelstein.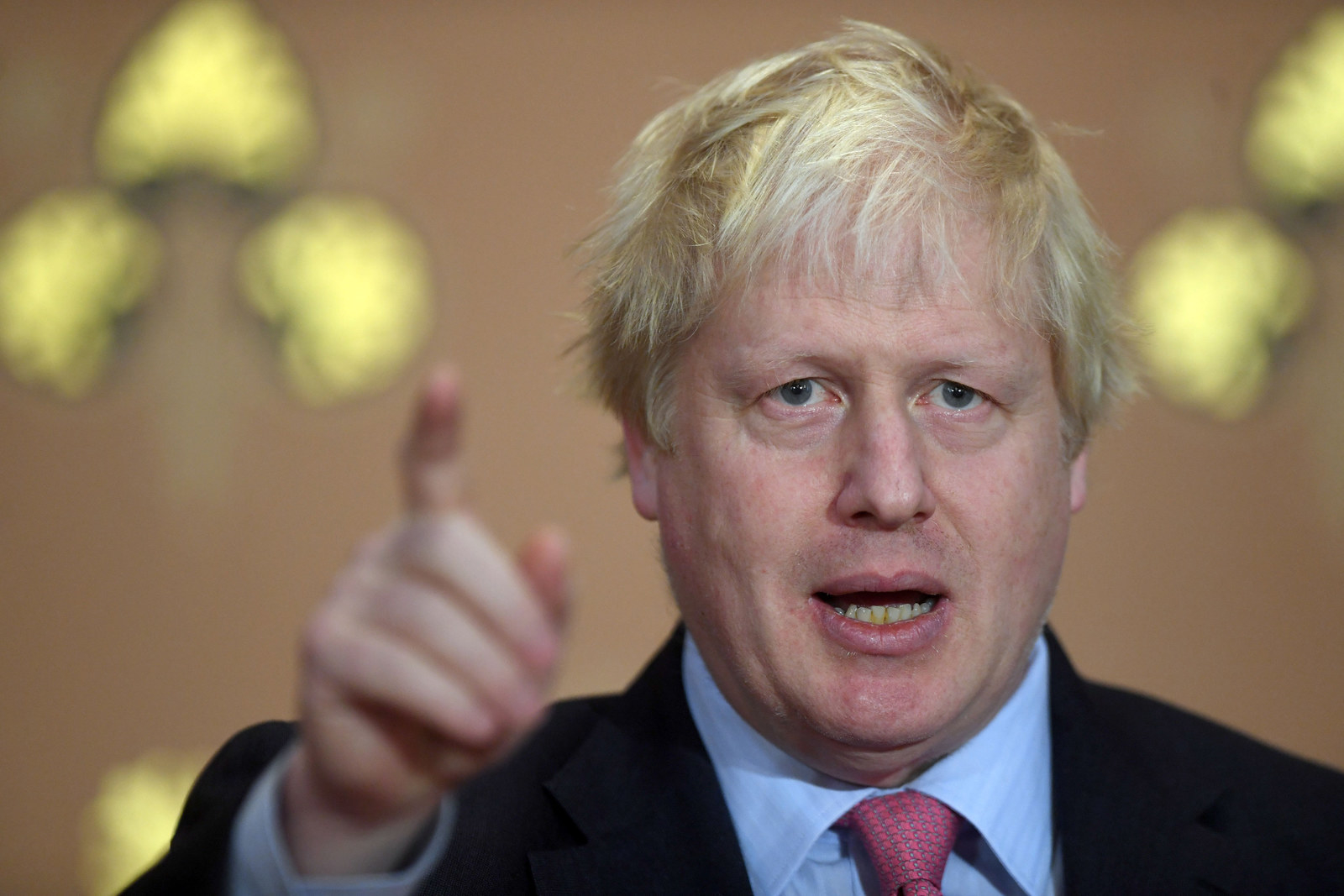 Several generations later, Alexander Boris de Pfeffel Johnson was born, and is now the UK's foreign secretary and Conservative MP for Uxbridge and South Ruislip.
Scientists believe Bischoff may have been treated for syphilis, after finding high levels of mercury in her body, a common 18th-century cure for sexually transmitted diseases. It may not have worked, but the mercury did help to preserve her body.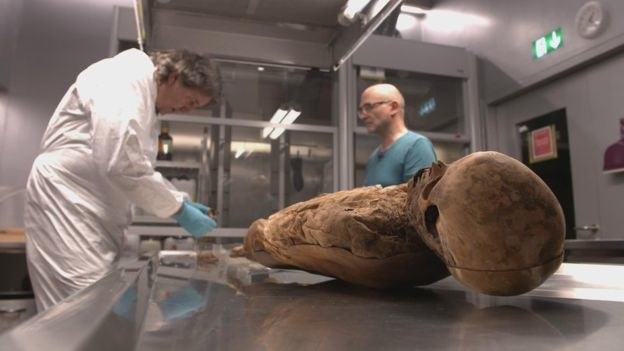 The revelations are due to be shown in a documentary by Swiss broadcaster SRF on Thursday night.