Buy-to-let landlords are making more money from their investments than they have at any time in the past 14 months, helped by the chronic lack of housing in the UK.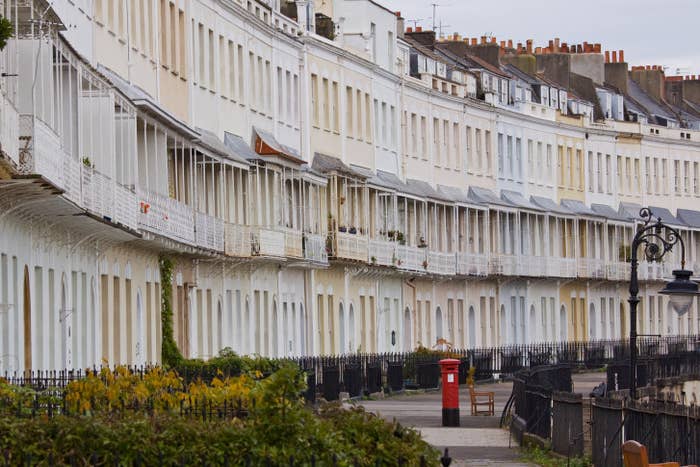 Data from estate agents Reeds Rains and website Your Move, released on Friday, shows that buy-to-let landlords made returns of 12% on average in the 12 months to January this year, equivalent to £22,000, in rent and house price increases.
In the 12 months to December 2015, however, the average return was 11.2% – meaning that as campaigners warn an entire generation risks being frozen out of the housing market due to ever-spiralling prices, the money buy-to-let landlords make from rent and equity appreciation is increasing.
The data showed the average monthly rent in England and Wales has reached £790 – 3.6% more than in January 2015. In 2008, the earliest year in Reeds Rains' database, the figure was £642.
In London, the average rent has climbed to £1,241, an increase of 5.7% year on year.
Adrian Gill, director of Reeds Rains and Your Move, said: "Buy-to-let returns are building and property prices are picking up as the housing shortage across the UK intensifies.
"Landlords' balance sheets are looking healthier than at any point since 2014, and property investors are looking at an excellent rate of return from their portfolios."
Gill warned that changes to stamp duty announced in chancellor George Osborne's Autumn Statement and due to take effect on 1 April – people selling buy-to-let investments will pay an extra 3% – were bad news for landlords.
But overall, the "consistent and developing lack of housing for across all tenures, for a spiralling population" meant the level of demand for rental properties would not reduce, he said.
Teresa Pearce MP, Labour's shadow housing minister, said: "Private renters are desperate for more affordable rents. They will be disappointed but unsurprised to see an even greater rise in rent costs so far this year.
"Average rents are now 20%higher than the equivalent point in 2010, yet the Tories didn't even mention private renters in their manifesto at the last election. The government needs to act now to address the crisis in the private rented sector."
Research from the Resolution Foundation has shown that 1 million families with dependent children have entered the private rental market since 2004/05, as a result of rising house prices and a lack of social housing.