Some people, including Japanese blogger Yoppi, enjoy Apple products so much that they can't wait for the things to be launched to queue for up for them.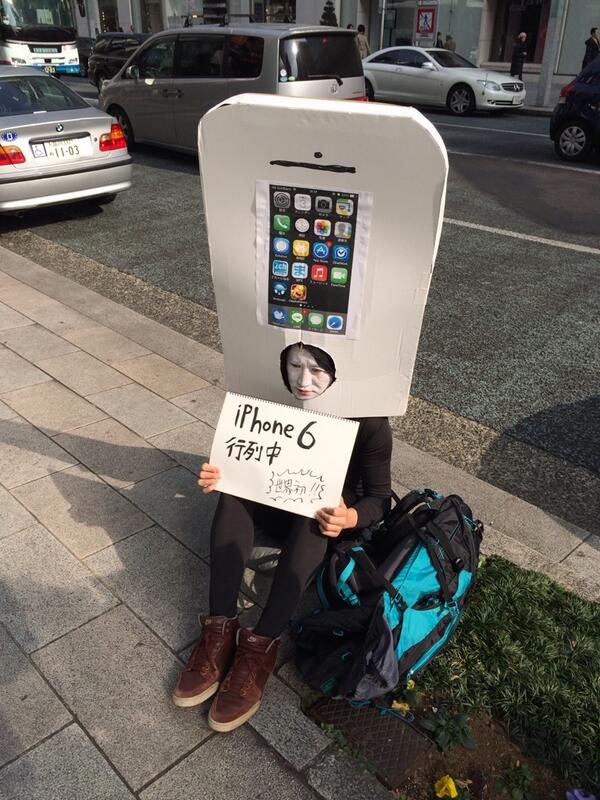 Taking on the opportunity to indulge in a spot of technology-related cosplay, he went to the Apple store at Ginza and waited. He writes about his exploits here.
After a while he spoke to a Apple store worker, only to be told that not only is there no release date, no one knows for sure there will be an iPhone 6.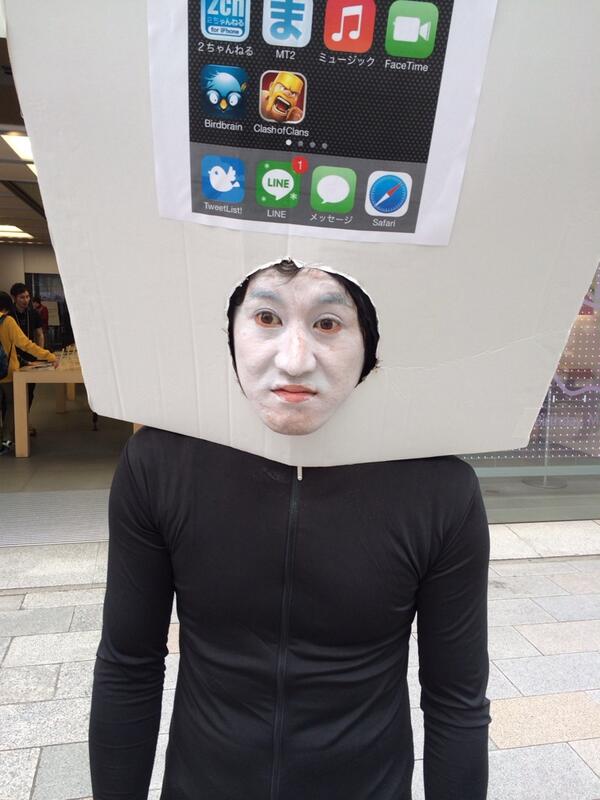 Some tech pundits expect a new iPhone this September, the traditional time when Cupertino launches flagship new products.
But his ambition to be the first first in line for this nonexistent gadget is now fulfilled. No one has queued up for an Apple device this far in advance.
It's boring business, however, waiting in line. His tweet says: "Seven or more months".
The bit when he used a PC while waiting in line was slightly off-message for a committed Apple fan.
Here he is posing with foreign visitors.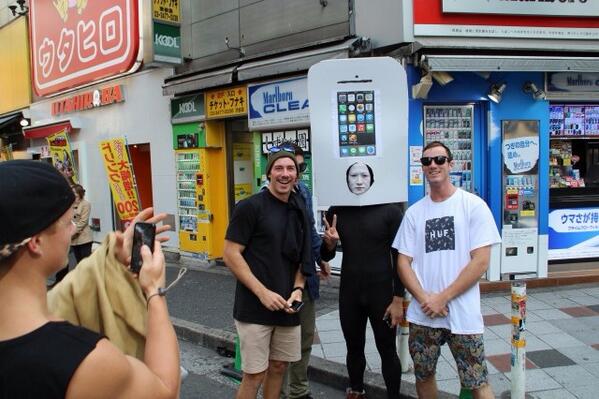 Eventually Yoppi packed up his things and went home. Never mind, Yoppi. The months will fly by between now and September.