See Where Homeless Children Will Be Sleeping This Christmas
There are an estimated 120,000 homeless children in England, the highest number on record.
This Christmas a record 120,000 children in England will be homeless, and will face the uncertainty and stress of living in temporary accommodation.
According to housing charity Shelter, that figure is 12% higher than last year and the highest since records began in 2007. Shelter, which is campaigning to stop child homelessness, calculates that more than 250,000 people overall are homeless in England today.
BuzzFeed News heard from six families who are facing spending this Christmas in hostels or B&Bs, or on their friends' sofas and floors.
Campbell Robb, Shelter's CEO, said: "News of the devastating rise in homeless children will bring heartache to millions of people across Britain. But the sad fact is, 50 years since Shelter was founded, too many families still need our help.
"Almost daily we hear from parents desperate to escape the single cramped room of a B&B or hostel that they find themselves struggling to raise their children in. Imagine having to eat all of your meals on the floor, share a bed with the rest of your family, or being too frightened to leave your room at night – these are things no parent wants their child to endure."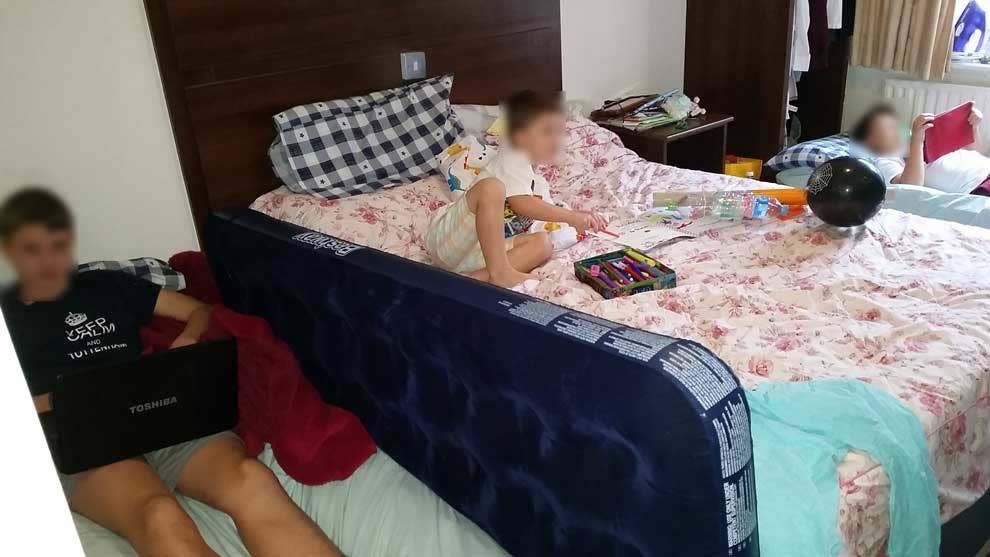 A working mum who asked not to be identified lives in a bedroom in a B&B, with one double bed and a single bed but no cooking facilities, with her three sons in Crawley, West Sussex. They were previously living in council accommodation.
It has been the most stressful thing I have ever gone through. We are all cooped up in this room with nowhere to go. I can't even use the loo in privacy. My teenage son can't fit on his mattress and the other boys have been really struggling.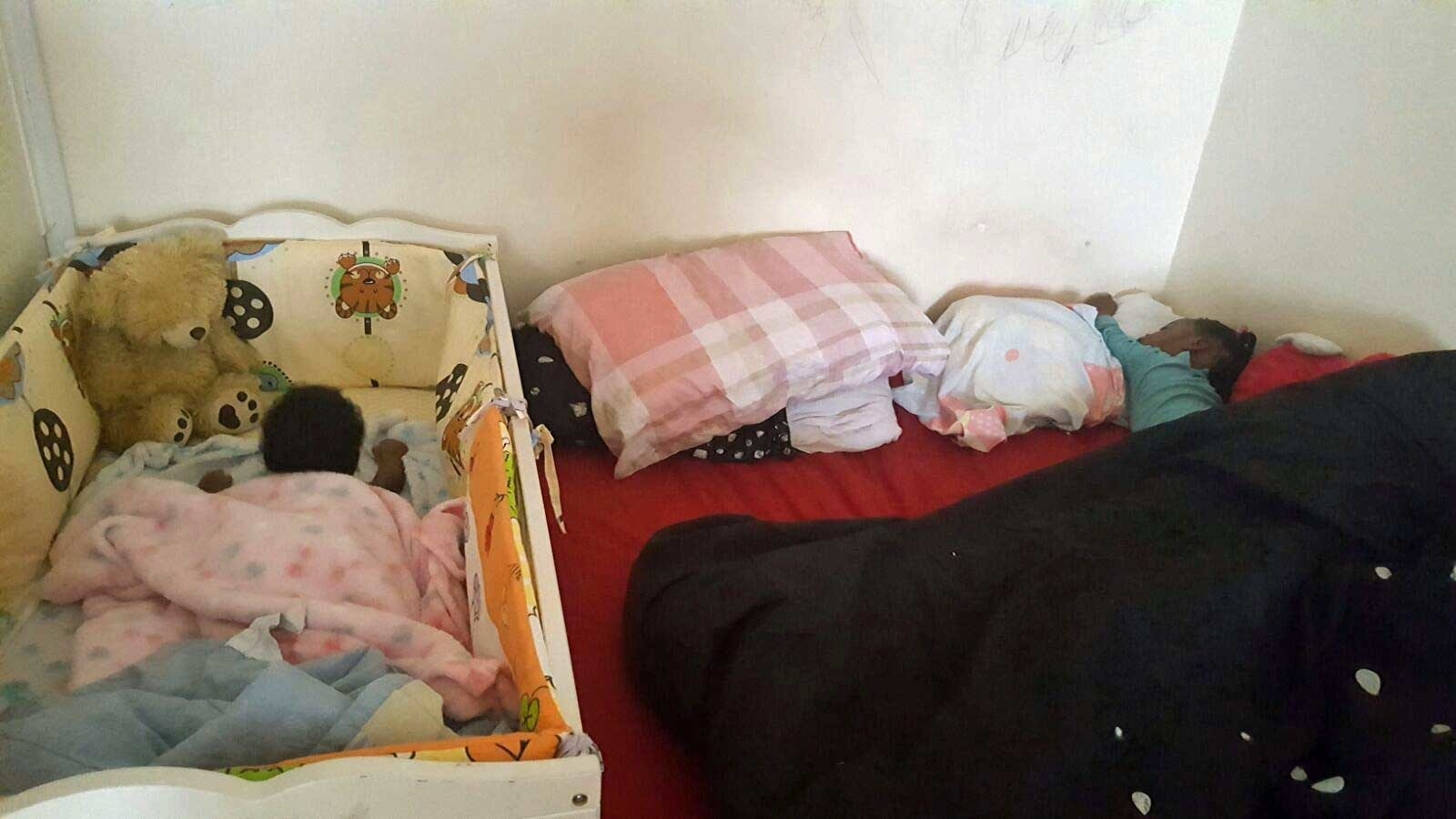 Abigail, 26, lives in a one-bedroom flat in a temporary accommodation block in Welwyn Garden City, Hertfordshire, with her two daughters, aged 2 and 12 weeks.
I was brought here by Walthamstow council. It was meant to be temporary accommodation, but I've been here almost three years now.

It's really terrible – it's not easy for me to get to work, it's very expensive for me to travel to work. I work in Fenchurch Street [in central London].
I would like to get out. I would like to live in a real house where I don't have to deal with cockroaches and mould and damp everywhere. I'd like to live next to my friends and family where I can at least get some sort of help and support.
To have my second daughter I had to go to hospital myself, and I had to find someone to look after my first daughter. With that kind of situation, things could have happened to me and nobody would know.
This place is a bit small; we have to do everything in the same room. My [older daughter] needs her own space – we all share the same bed and when the baby's awake it wakes her up and she doesn't get enough sleep, she's always tired during the day. There's just one double bed.
Other councils removed their tenants from here and moved them back to London when they realised that the building is not suitable. But my council, Walthamstow, they refuse to accept that this building is not suitable, so they say they're going to keep putting people here. And they say it could be for a very, very long time.
This will be my third Christmas in here. It's going to be another boring one. It's just a normal day for me and my kids – there's not much to celebrate or be excited about when you're stuck in this situation.
Hopefully I'll get a house, but until then I just have to keep calling them, hearing the same old story about how they don't have any properties.
A woman, who asked to remain anonymous, and her children are living in a hostel above a pub in Lewisham, south London.
They [her children] won't even sleep, because there are so many kids here playing and running up and down. And if I really want to get them to bed I will turn off the lights and tell them [to go to sleep].
My son has been complaining of stomach pain, the children have not been OK. I'm taking them to the GP, all of them, they've not been well. It's been really affecting my kids.
I complained to the council. Even the schoolteacher, the headteacher wrote to them to tell them it's affecting the kids, but they didn't do anything about it.
They are not getting enough sleep, the place is not conducive at all for the kids. Sometimes I have to force them to go to school, sometimes they say they don't want to go. I say, "You have to go. Just manage."
And they keep asking, "When we are leaving this hell of a place?" Especially my son. He's 11. Why are we living this kind of life? I don't even know what to tell him.
Deborah and her 16-year-old daughter have been living on friends' and former partners' sofas in Ealing, west London, since June 2015. Deborah is working and studying for a health and social care qualification.

I just gave up, because I'd been to the housing [department at the council] before, and I thought, I was trying to look for private rented accommodation myself but every time we did find a few properties, everybody wanted guarantor, and I told them I'm working but I wasn't working enough to have enough money.
If you're not working [the problem] is getting the money up front, getting the deposit, because you have to have that deposit up front. Okay, the council said they're willing to help you, you know if you find a property that they will pay the money and everything but the landlords nowadays are asking for a guarantor. That was my main blockage, not having a guarantor.
Some landlords are accepting housing benefit – even those that are accepting housing benefit are asking for a guarantor. And I said, if you're accepting housing benefit why are you asking for a guarantor?
I had six weeks out on depression because I couldn't cope. I just lost it. I just went to the surgery and just broke down in front of my GP. It's only now that I just gone back up to work, on Monday last week.
A teacher who asked to remain anonymous is living in a temporary accommodation hostel in Leyton, east London, with her children, aged 4 and 11.

All I want for Christmas this year is a home.  That is it.  It's something that too many of us take for granted but it is the one thing that I won't be able to give my children.
I work full-time as a teacher. My children and I became homeless after we were evicted from the house we'd been privately renting for four years. I'd been living there with my partner, but when we split up the rent became very difficult to afford, although I just about managed on my teacher salary.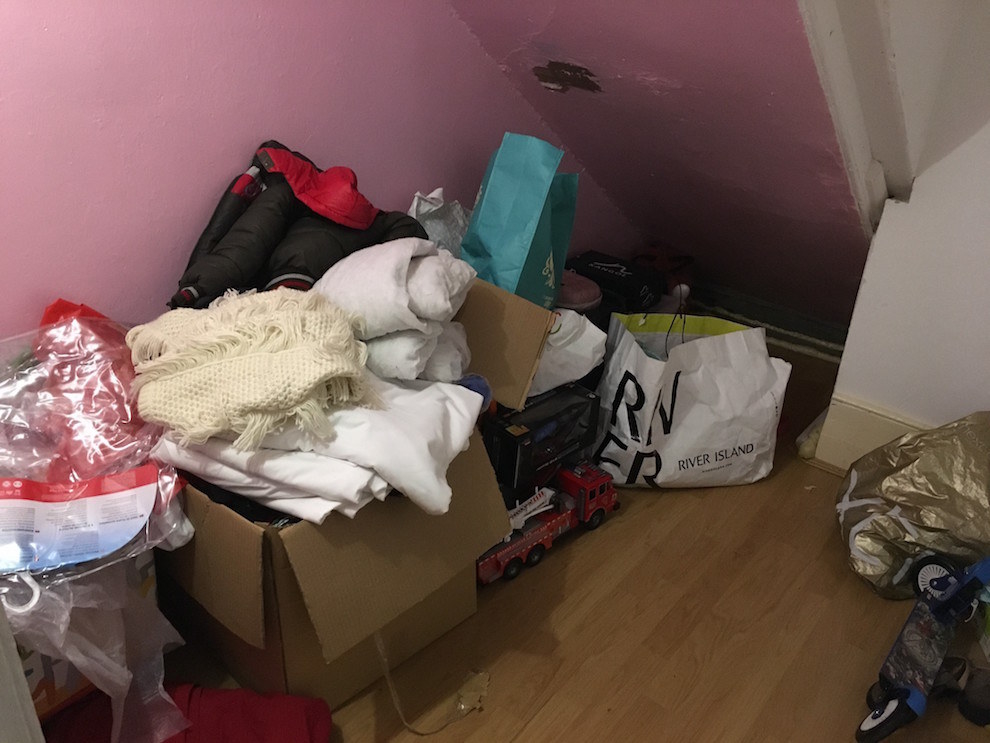 Then the landlord put the rent up by £100 a month and I couldn't afford that. I had to wait to get evicted by bailiffs before the council would help me.
The council put me into three different temporary accommodation places, two of which were unsuitable. I've been in my current temporary accommodation since August.  
It's very difficult living here. It's not a flat, it's a self-contained living space within a hostel.  I have to sign in at the next-door hotel every day. There's no living space because the living room has been turned into a bedroom.  All of our belongings are in bags or in council storage, which I have to pay £50 a time to access.
I found a rat in the kitchen when we first moved in.  I immediately worried for the health of my children.  They have severe allergies, especially my daughter who can go into anaphylactic shock if she's even around a food she is allergic to.  
We try to stay out of here for as long as possible – it's just somewhere to sleep. The children can't play, there's no space.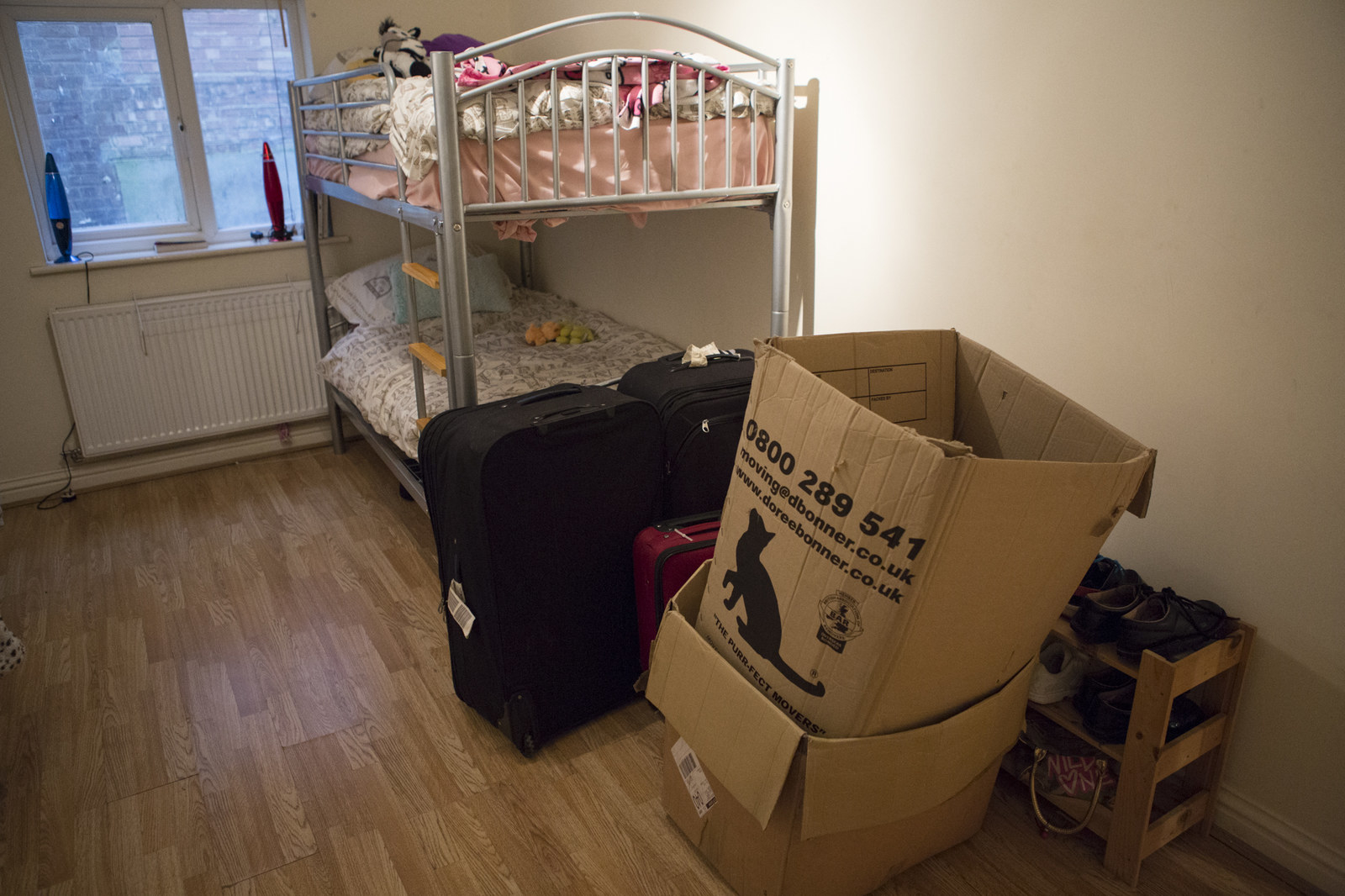 Mandie is living in temporary accommodation in Luton with her 13-year-old twin daughters. The accommodation is on a night-by-night basis.
It's terrifying how quickly you can lose everything: first my job, then my home, and almost my children. Our last real home was a damp, expensive two-bedroom flat, but at least it was ours. After we were thrown out, I went to stay with a friend for a couple of weeks but we needed a place of our own.
The council put us in emergency accommodation and I had to apply for housing benefit to pay for it. But it took ages to come through and by the time I had the money, the council said I was "intentionally homeless" and they didn't have to help any more. They referred me to social services, who threatened to take my children off me. It was horrifying.
But finally the council agreed to house us again. We stayed in a hotel for months and now we're in temporary accommodation. I don't know where we'll end up next, or when we'll be able to have a home to call our own.
I sat down with my daughters last night and we agreed to cancel Christmas. They're normally hyped about Christmas by early November, but I think they're trying to take the pressure off me. Gone are the days when they would sit down with the Argos catalogue and circle the things they want. The only thing only they asked for was whether we could still have a turkey dinner.
I will try and get them some bits as I'd hate them to wake up on Christmas morning to nothing.