It's only in the last few days that concrete clues have emerged about the lone attacker who managed to kill five people, including an on-duty police officer, in the Westminster attack on 22 March.
The Independent reported on Friday that Khalid Masood's final WhatsApp message said he had declared war on the West in retaliation to military action in Muslim countries in the Middle East.
Masood is thought to have converted to Islam while serving a prison sentence. And various media reports claimed that he had not just converted while in prison, but had been radicalised there too.
If he did convert behind bars, Masood would have joined the growing Muslim population in British jails – 14.4% of prisoners follow Islam, more than three times the proportion in the country at large.
Experts have told BuzzFeed News that a "grievance narrative" in prison may have enabled Masood's feelings of alienation to flourish, after a review found evidence of "aggressive encouragement of conversions to Islam" and fears over addressing extremism that have "effectively paralysed the prison service".
As the number of terrorist convictions has increased in the last decade, so has the concern that other inmates could too be lured into extremism. In 2014, Michael Adebolajo, one of two men convicted for the brutal murder of fusilier Lee Rigby a year earlier, was reportedly moved to a different prison over fears he was radicalising other prisoners.

But what role did prison really play in influencing Masood's actions? And why are so many prisoners converting to Islam?
Masood, originally from Kent, served in three different prisons: Lewes in East Sussex, Waylands in Norfolk, and HM Ford, an open prison in West Sussex. He is believed to have converted to Islam in prison after being sentenced to two years in jail for slashing a man's face with a knife after a row in a pub in 2000. He had a long history of violent crime, all unrelated to religious extremism.

Ian Acheson, a former prison governor who led a review into Islamist extremism in prisons commissioned by the then-justice secretary, Michael Gove, is cautious about linking the Masood case to prison-based extremism.
"I was very, very circumspect about any causality between his being in prison and his being radicalised. It sounds like there was very little in way of a direct relationship between the two," he told BuzzFeed News.
A childhood friend, Mark Ashdown, told The Sun that Masood converted while inside: "When he first came out he told me he'd become a Muslim in prison and I thought he was joking. Then I saw he was quieter and much more serious."
But the prison radicalisation theory has its limits. One news report said Masood was radicalised while living in Birmingham during the last 12 months, which would help to explain why in the wake of his attack a police investigation in the city centred on Birmingham and led to the arrest of seven suspects there. It's believed Masood –previously known as Adrian Elms – changed his name because of his 2004 marriage to a Muslim woman, Farzana Malik, in Medway, Kent.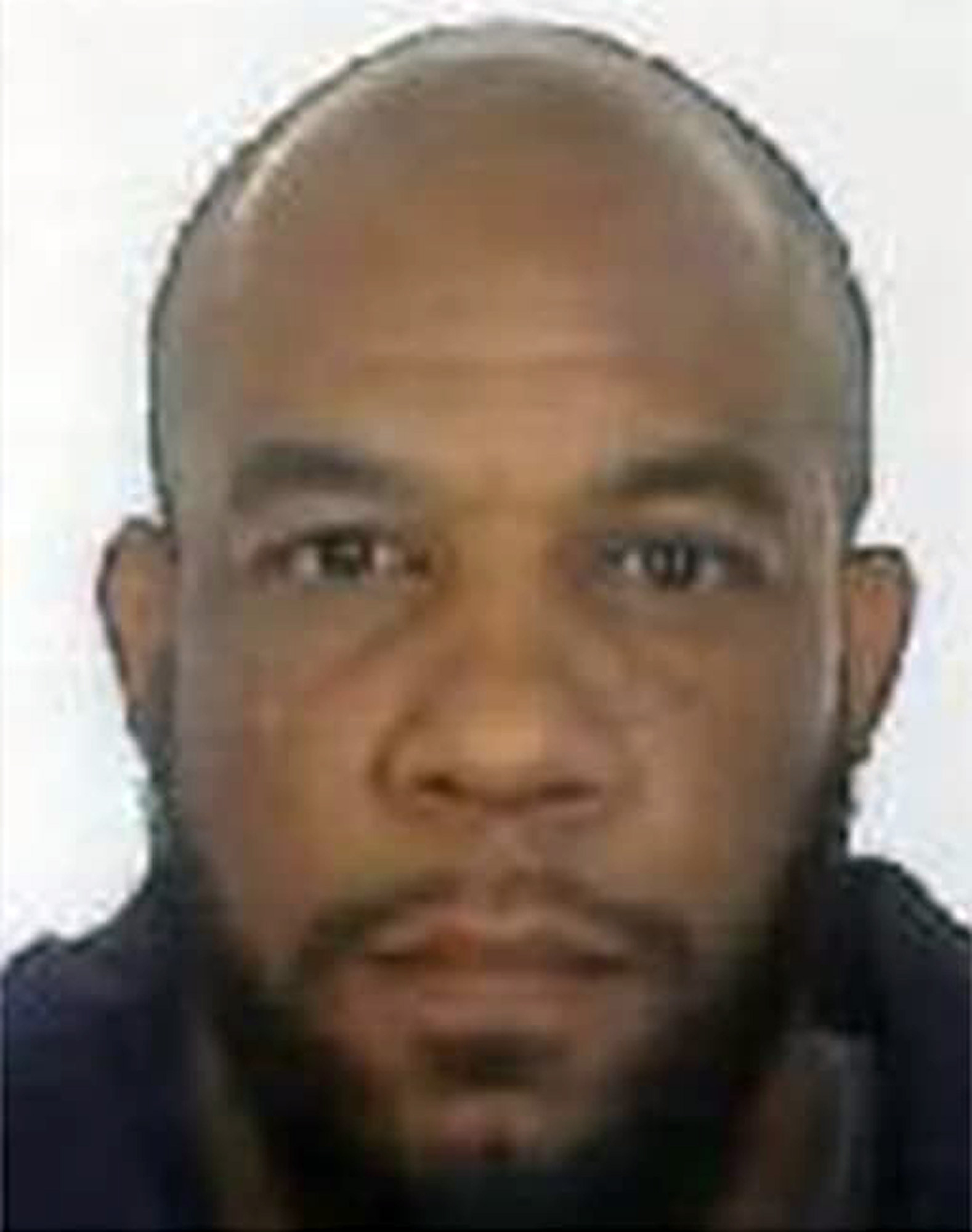 "The routes in and out of violent extremism are extremely complex," said Acheson. "There are few common denominators for Islamist terrorist offenders. Much more research is needed to understand how extremism takes root – the answers almost certainly lie in formative experiences within the family and community."

However, Acheson's report highlighted how a growing Muslim population in prison had led to feelings of persecution that, for some, chimed with radicalisers' message of victimisation. While the total prison population grew by 20% between 2002 and 2015, the number of Muslim prisoners rose by 122%.
"If you're talking about the psychological ingredients necessary, a grievance narrative seems to be one of the things that's very prominent," said Acheson.
"That often gets magnified in prison if you think you're unjustly there, and particularly if you are a violent and impulsive person, which he seemed to be, his prison experiences almost certainly won't have helped.
"While there's little evidence custody accelerated his radicalisation, my view is prison probably didn't do anything to counter developing feelings of alienation."
Whatever the truth of Masood's supposed prison radicalisation, the Ministry of Justice considered Acheson's findings so serious that it is about to introduce separate wings for "dangerous" extremists to isolate them from the wider prison population, following one of his proposals. The first of these units, which will hold other types of extremists as well as Islamists, will house "28 of the most subversive offenders" and opens at HMP Frankland in County Durham in the coming weeks.
Prisons minister Sam Gyimah said in a statement last week: "Any form of extremism must be defeated wherever it is found, and it is right that we separate those who pose the greatest risk in order to limit their influence over other prisoners.
"These centres are a crucial part of our wider strategy to help tackle extremism in prisons and ensure the safety and security of both our prisons and the wider public."
The review found evidence of a growing problem, exacerbated by charismatic self-styled "emirs" having a "controlling and radicalising influence on the wider Muslim population". It also found signs of "aggressive encouragement of conversions to Islam".
Acheson welcomed the partial implementation of the report's recommendations, but warned that the cultural elements of his proposals, such as better training for staff and tackling the availability of extremist materials, were equally important.
"The idea is you separate the hate preacher from his audience, because we believe each relies on the other psychologically for reinforcement and support," he told BuzzFeed News.
"By doing so you then create a new opportunity for restoring the balance of power in prisons, so in other words with these controlling minds – those most subversive people that are actively proselytising Islamism – taken out of the equation, you then have a vacuum that the prison service can fill by creating conditions of order, security, stability, legitimacy, and purposefulness to tackle all the problems that are plaguing the service at the minute. These ills aren't caused by Islamist extremism but they are certainly added to by it.
"And being able then to reinstate a rehabilitation culture in the main prison, countering an ideology that is profoundly anti-British in its values and oppositional to any sort of state control – that's the challenge."
Acheson explained that the prison service has struggled to offer a strong counter-narrative to the Islamist message, with staff unsure whether they should tackle hate speech and lacking the training to do so.
"Staff told us they were unsure of their ground in confronting hateful behaviour and extreme views on the landings – they often didn't feel supported either by senior management. In some cases it appeared to us that the most vile extremist views espoused by prisoners had become almost normalised – just 'what prison is like nowadays.'

"Underlying all of that was an absolute fear that intervention exposed officers to accusations of racism, which made staff back away. I have no doubt that this uncertainty has been exploited by extremist prisoners to increase their sphere of influence. This fear, more than anything else, has effectively paralysed the prison service. It was so prevalent at so many levels in the system, I coined a phrase for it: institutional timidity."
Home Office data suggests that there is a higher proportion of Muslims in high-security jails than in regular ones. HMP Whitemoor in Cambridgeshire made headlines in 2015 after its independent monitoring board reported that about half the prisoners on its main wings were Muslim, a development that was "profoundly affecting the social nature of the jail and disrupting established hierarchies".
"Against this background we note that some prisoners and staff found the Muslim presence overwhelming," the observers said.
Despite tabloid newspaper reports that high-profile prisoners such as Levi Bellfield and Peter Sutcliffe have converted to Islam, it is not known exactly how many converts there are.

But Kim Lennon, who served from 2004 to 2015 as a prison officer at HMP Lewes – one of the jails where Masood served part of his sentence – said that a growing number of converts had become a common feature of prison life.
"Yes, you could see it happening in Lewes. There are some people who get interested in it because they are looking for something they haven't got, they want to fit in," she said.
"You get some people who are actually interested in it and actually want to be a Muslim, while some people do it because they are bullied into it or they are protected by it. And you get some who are weak, vulnerable, and easily manipulated.
"We used to do the prayers on a Friday afternoon and you could see that the amount of prisoners was accumulating over time – some of the English guys, you could [see] they started to want it to be their thing and they took over a bit."
Lennon said that interest in Islam among prisoners appeared to rise over time, partly in response to the growth of al-Qaeda and ISIS. The prison also had a big influx of prisoners from London due to the 2011 riots, which sharply increased the Muslim population.
Lennon, a whistleblower who lost her job for speaking out about levels of violence and overcrowding, added that it was often converts from non-Muslim backgrounds that proved problematic.
"I would say it was the English guys who converted that caused the problems. They thought they knew everything about it and some of them thought it was about being aggressive – they got the wrong end of the stick," she said.
"I felt that some of them were choosing it because it got mentioned so much in the media, usually some violent aspect of it, and they're taking that on board more than the actual true meaning of Islam. Some of them would act aggressively in their interpretation."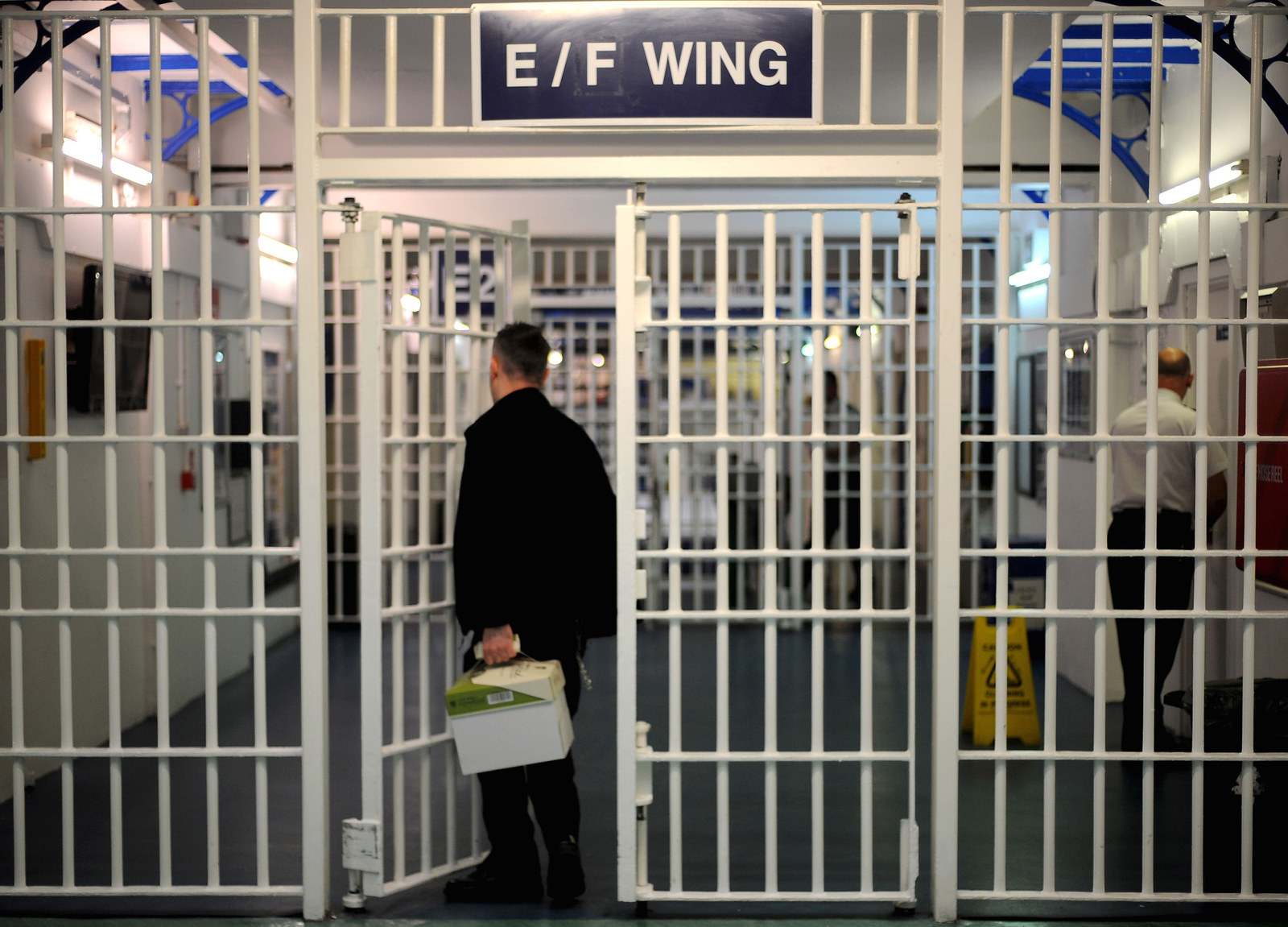 But many prisoners have spoken of the positive role Islam played in their sentence. An unnamed participant in a Cambridge University project on male converts to Islam said that he converted on his third prison stint, while still a teenager.
The young man, who is African-Caribbean and was first jailed aged 16, left prison without knowing how to practise his faith or how to engage with the local Muslim community, before travelling the Middle East and then returning to the UK, where he was again arrested and imprisoned.
Only a few prisoners converted due to pressure from others, he said, and "too many Muslim prisoners were mistakenly accused of being extremists". Now reformed and acting as a social worker for prisoners, he said Islam "taught me to be a citizen".
But he asked what was being done to help Muslim prisoners reform after being released: "Without support, what are they going to do? Go back to the lives they know, but with a veneer of Islam. And where's the faith in that?"
Usman Raja, founder of The Unity Initiative, which has provided rehabilitation services to extremist prisoners and ex-offenders since 2009, said that while extremism is a problem in prisons, he has only ever dealt with, at most, two prisoners who converted to a radicalised version of Islam while serving a sentence.
"Traditionally, Islam was seen as something positive in prisons – in many ways Muslims used to be the good guys. But now you have a new form of Islam. It's still only represented by a minority; it's not the default type of Islam. The default is still something safe," he said.
As for the reasons prisoners are attracted to Islam, Raja stressed that it's hard to imagine how bad prison life is, how much prisoners need something to cling to.
"Everyone imagines what prison is like but it's only when you go in there you get to see how horrific the environment is. It's concrete walls and barbed wire fences and you're in there with guys who are validating themselves physically. It's like a jungle in there.
"Islam in prison offers collective support; to an outsider it can seem very disciplined – they're not drinking, they're not smoking, they're not taking drugs. Within the prison system it's like a monastic brotherhood. And there is a deep sense of love and brotherhood and genuine sincerity. On top of which is the other side of things, which is that if you mess with these guys you're not going to come off very well.
"When you see all that, the genuine community they have, and I can't emphasise how hostile prison is, as much as you want to put on a facade and pretend you're not a little child who is somewhere they don't wanna be, that's what you are."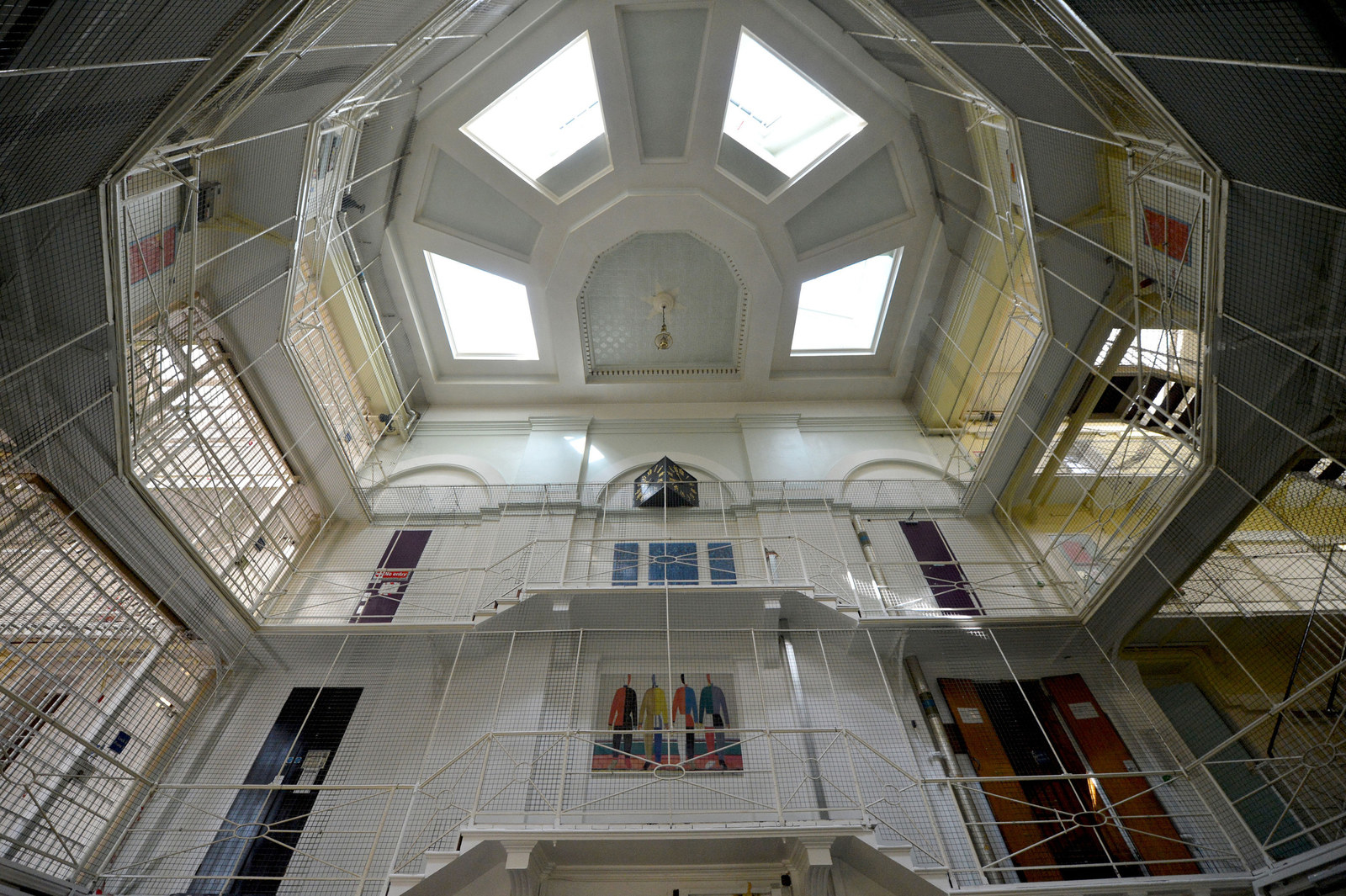 Maqsood Ahmed, director of community development at the Muslim Hands charity, often visits prisons as part of its prisoner rehabilitation and resettlement programme. He said there is little evidence to show that those who convert to Islam in prison retain their faith after being released.

He visited Whitemoor prison a year after the Daily Mail reported that half of prisoners on its main wings were Muslim.
"There were sizeable white and African-Caribbean Muslim [communities] compared to those who had been born Muslim," he said. "But there is absolutely no research on what attracts them to Islam and whether they are still Muslims when they come out of incarceration.
"Anecdotally in the community, there are people who come into the mosque and hand over a Qur'an and say, 'My son was in prison and had this book, but he's gone back to his normal life and he doesn't want it.' And once or twice we've picked them up from the dustbin as well."
Previously, Ahmed was a government adviser who led a project to professionalise the chaplaincy service within prisons. From 1999 to 2003 he visited 100 prisons and found that some prison imams couldn't speak a word of English and were ignorant of what life was like for the Muslim prison community. Around six or seven of them were sacked for not having the proper security clearance or providing an address.
Now, he said, there are between 150 and 200 chaplains providing religious services across several faiths who are trained to recognise and act on signs of extremism. To combat people being coerced into converting, there is a "cooling off" period during which chaplains determine whether the decision to convert genuinely is the prisoner's own.
As for Masood, Ahmed believes his conversion may have had more to do with his marriage than prison culture, and cautions against seeing him as more than a criminal.
"Did he convert in prison? No one has given us that kind of information," Ahmed said. "There are a lot of conversions from outside the community because a young man has met someone from another religion.
"That man was an outright criminal. Somewhere along the line, he met a Muslim woman, he married her and chose the name Khalid Masood. The issue for me is that he is not a terrorist, he is a criminal – he needs to be dealt with without the label of Khalid Masood."