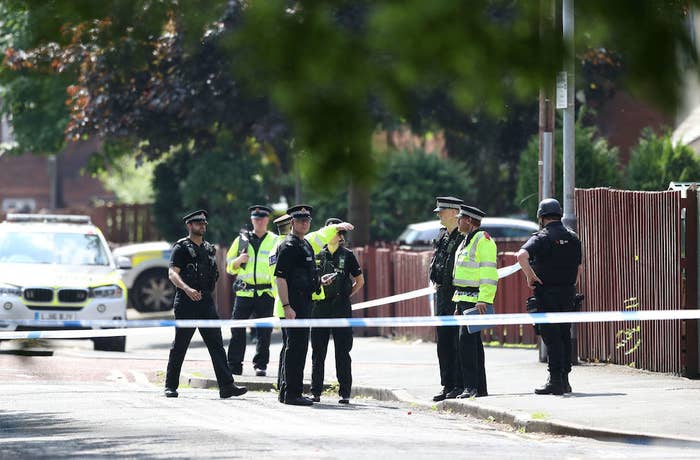 Counter-terror police are engaged in an ongoing hunt to uncover and disrupt a terrorist network that is suspected to have played a part in the planning of the suicide bomb attack that killed 22 people in the Manchester Arena on Monday.

Early on Monday morning police made their 16th arrest since the bombing. A man and a woman have so far been released without charge, but 14 others – all men – remain in custody under terror legislation.
The search in Britain is rapidly spreading far beyond the Greater Manchester. A 23-year-old man was arrested 260 miles from the city in Shoreham-by-Sea on the south coast in the early hours of Monday morning.
As questions remain over the exact process by which the bomb was constructed, and by whom, police leaders said the raids so far have helped them uncover significant evidence.

All those in custody have been arrested on suspicion of terrorism offences, meaning police can hold them for questioning for 28 days before either charging or releasing them.
Police have not officially revealed the identity of the suspects but they are thought to include Ismail Abedi, the brother of Salman Abedi, 22, who was named by police as the man who detonated Monday's bomb. On Saturday night police released new CCTV images of Salman Abedi, taken shortly before he carried out the attack, to help uncover information about his final movements.

Ismail Abedi is believed to be the first man arrested after the attack – eyewitnesses saw armed and masked police officers surrounding a man outside a supermarket in Chorlton, south Manchester, on Tuesday morning.
One woman who saw the arrest said: "When I arrived the man was on the floor surrounded by at least six men with masks on their faces. I was told there were two men in the car when it was stopped by at least two or three [unmarked] police cars."
Speaking on Thursday, Greater Manchester police Chief Constable Ian Hopkins said: "The arrests that we have made are significant, and initial searches of premises have revealed items that we believe are very important to the investigation."

Less than 48 hours after the attack, Hopkins made clear that this was not a "lone wolf" incident carried out by a disaffected young man acting alone. "It is very clear that this is a network we are investigating," he said.
Communities across Greater Manchester have spoken of their fear, shock, and confusion as police continue to carry out raids at homes and businesses across the region, using several controlled explosions to break down doors.
From Blackley in the north of the city, to Moss Side in the south, to Wigan in the west, residents have seen their streets stormed by dozens of armed police officers as detectives work to uncover anyone with links to the attack.
Here is a map of arrests and searches (tap the dots for more information):
BuzzFeed News
There have also been arrests in Wigan and Nuneaton, and a search in St Helens – zoom out to see those.
The raids have settled into a pattern: On several occasions this week officers have turned up to quiet residential streets in the early hours and ordered curious and worried locals to stay inside, without explaining why.

They only announced that they had raided homes and businesses and made arrests as part of the ongoing terror operation later on the same day.
From terraced streets, to tower blocks, to period conversions, to barber shops, officers are working on the assumption that the network is dispersed throughout the city.
And while the investigation now focuses on a wider network, more has emerged on the role of the attacker himself. The Times reported on Friday that Abedi used his own bank account to buy materials to make the bomb from two hardware stores, before leaving for Libya in mid-April.

He reportedly travelled back to the UK via Germany five days before the attack. The Times also reported, citing Libyan security sources, that before the attack Salman Abedi called his brother, Hashem, in Libya, and also spoke to his mother to ask for her forgiveness.

Sky News obtained CCTV footage that appears to show Abedi having bought a rucksack from the Arndale shopping centre in Manchester last Friday night, three days before the attack.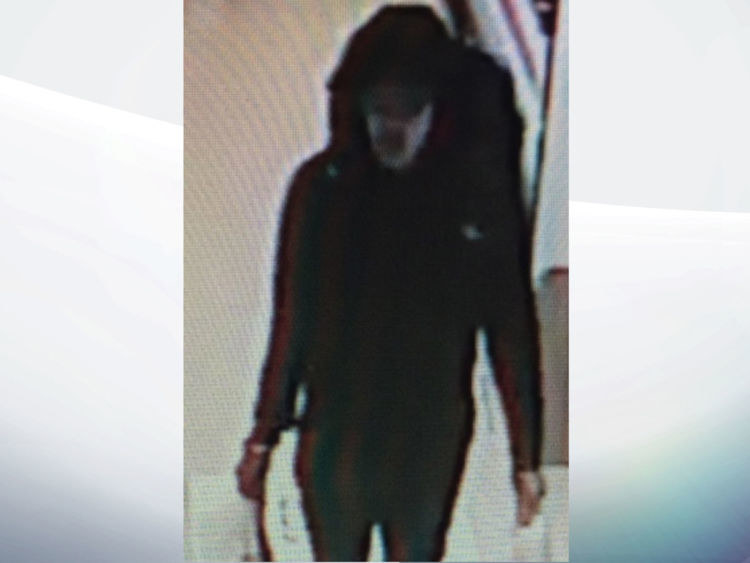 A rented flat on Granby Street in central Manchester, where police carried out a controlled explosion before raiding the property in the early hours of Thursday, is suspected to have been used by him before the attack.

A key focus of the police investigation has been Salman Abedi's former home, 21 Elsmore Road in Moss Side, where forensic investigators spent several hours on Tuesday after a controlled explosion had been used to gain entry, startling neighbours.
The Telegraph reported, citing unnamed security sources, that the home contained a "working bomb factory" with a stash of chemicals and bomb parts, raising fears that there may be other explosive devices in circulation from the same terror cell.

The New York Times published – much to the horror of UK security officials – leaked crime scene images showing how nuts and screws were used as makeshift bomb shrapnel.
Separately, Abedi's father, Ramadan Abedi, and brother Hashem have both been detained by a powerful UN-affiliated militia in Libya. In social media posts, Ramadan Abedi has signalled his support for al-Qaeda affiliates in Syria, while Hashem was arrested as a suspected ISIS militant.
And although some Mancunians have said they feel afraid after the attack, the city remains defiant. Thousands have made their way into the city centre to leave their tributes in St Ann's Square, where a sea of flowers now stands as a memorial to those who lost their lives.
The City Games went ahead as planned on Friday, and the Manchester 10k and Half Marathon running races took place on Sunday, although with a different tone and different music to previous years.

A homecoming gig by local band the Courteeners in front of 20,000 fans also went ahead at Old Trafford Cricket Stadium on Saturday, as Manchester refuses to give in to the terrorists.
Matthew Champion contributed to this report.