These tributes are taken from transcripts of the ongoing Grenfell Tower Inquiry and have been edited for length. They can be seen in their entirety here. In total, 72 people were killed by the fire and tributes were given for 67 at the inquiry. They are presented in the order they appeared. This article contains both images and descriptions of the fire.
Logan Gomes, stillborn at 7 months.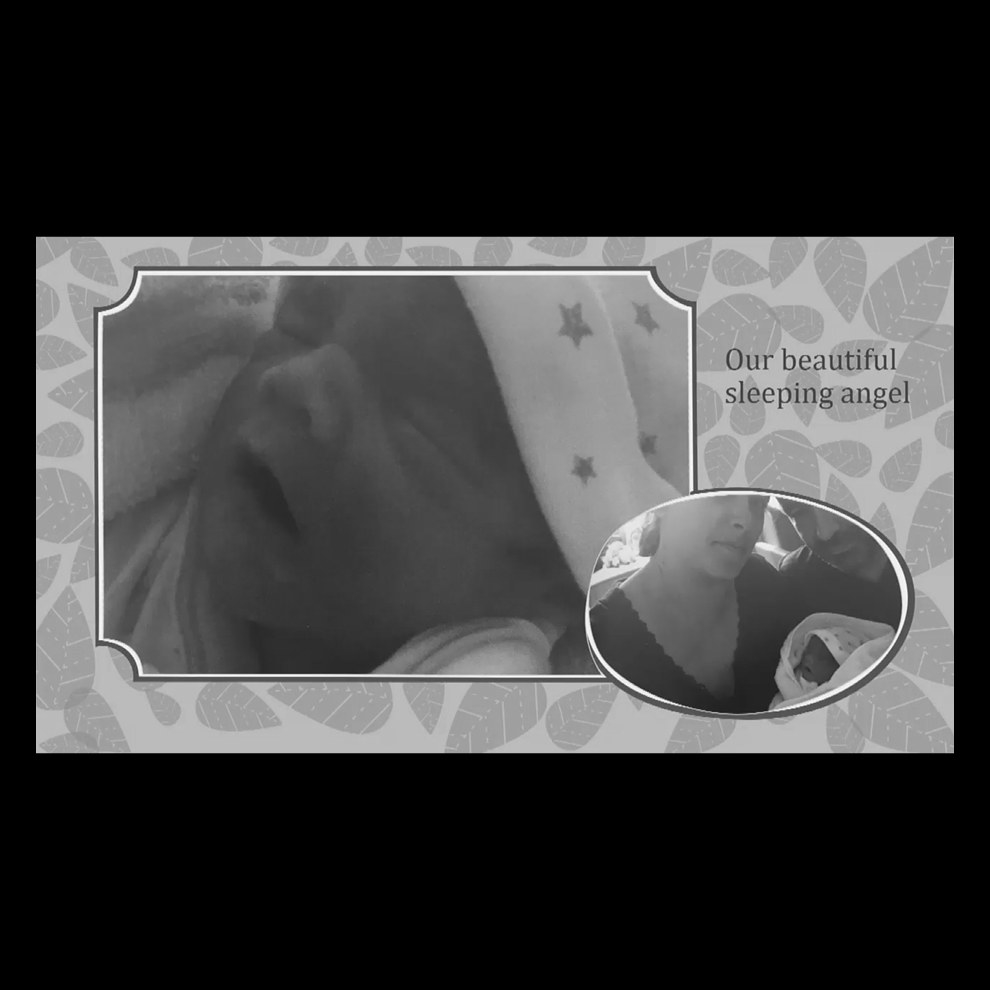 The youngest victim of the Grenfell tragedy, Logan was stillborn at seven months after his mother went into a coma after fleeing from the family's home on the 21st floor of the tower.
Marcio Gomes, his father, told the inquiry: "I held my son in my arms that evening hoping it was all a bad dream, wishing, praying, for any kind of miracle, that he would just open his eyes, move, make a sound. But as we know, that never happened.
"He was so beautiful, so restful. He looked like he was just sleeping, as babies do. At that moment, we felt like our hearts had broken. At least we were able to hold him and to be with him. Our sleeping angel, he was. We let him go with the doves so he could fly high and free."
Denis Murphy, 56.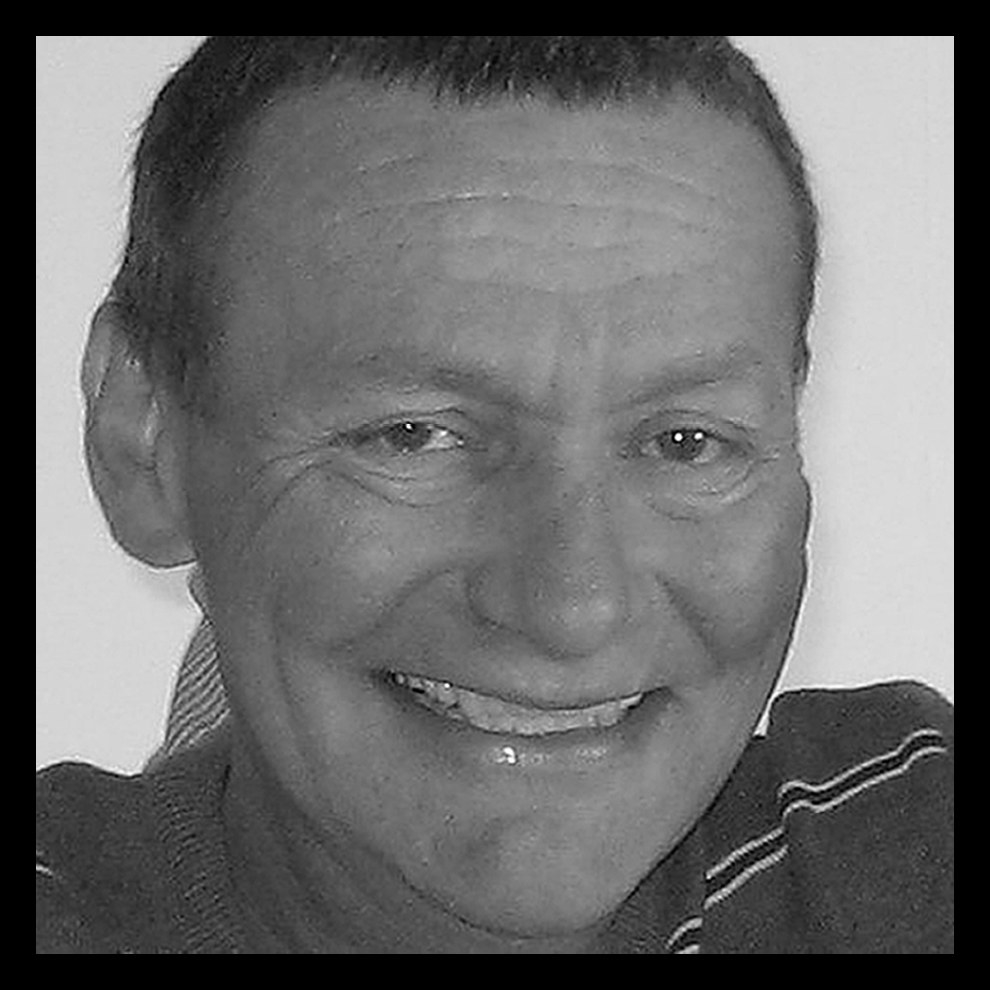 Anne-Marie Murphy, his sister, said: "Denis was a loving son, father, brother, uncle, friend and our hero. He was the linchpin of our family and touched the lives of so many people.
"In the early hours of 14 June 2017 at approximately 1.30am, my brother Tim was to receive the last phone call he would have with Denis, informing him that there was a fire in his block of flats, Grenfell Tower.
"Tim never imagined that this would be the last time that he would get to speak to Denis. At 2.32am Peter and myself spoke to Denis and Page reassured him that we were on our way to him, also never imagining that we wouldn't ever get to see or speak to him again."
Mohamed Amied "Saber" Neda, 57.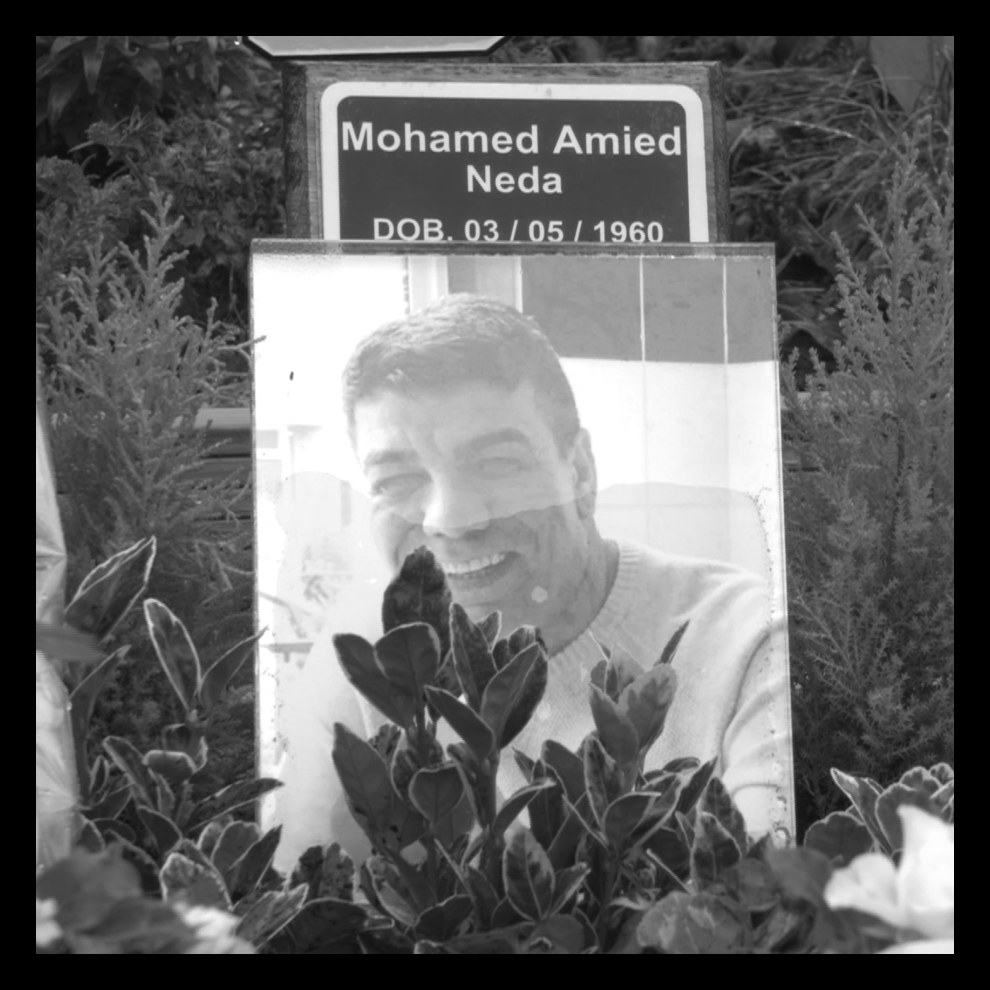 A statement read out on behalf of Neda's brother, Aref, said: "Losing Saber was like my world came crashing down. I'd faced many blows in life, losing many family members, but this was the worst. The way in which the fire happened, his death, and the sudden severity of it all left me with so many questions and a big void in my life, which I have still not come to terms with.
"It was roughly 3.15 in the morning when a call came through from my daughter to her mother in which she told us what was happening. Farhad had called my daughter, Fatima, and was repeatedly saying, 'Our flat is on fire and I can't find my dad'. He had told her they were out but Saber was nowhere to be seen. 'I can't find my dad.'
"Pretty soon after, our worst fears were confirmed and my brother was now a victim of the Grenfell fire. My best friend, my brother, my role model, taken away from me in such a way that has left a great big hole in my heart, a void that can never be filled."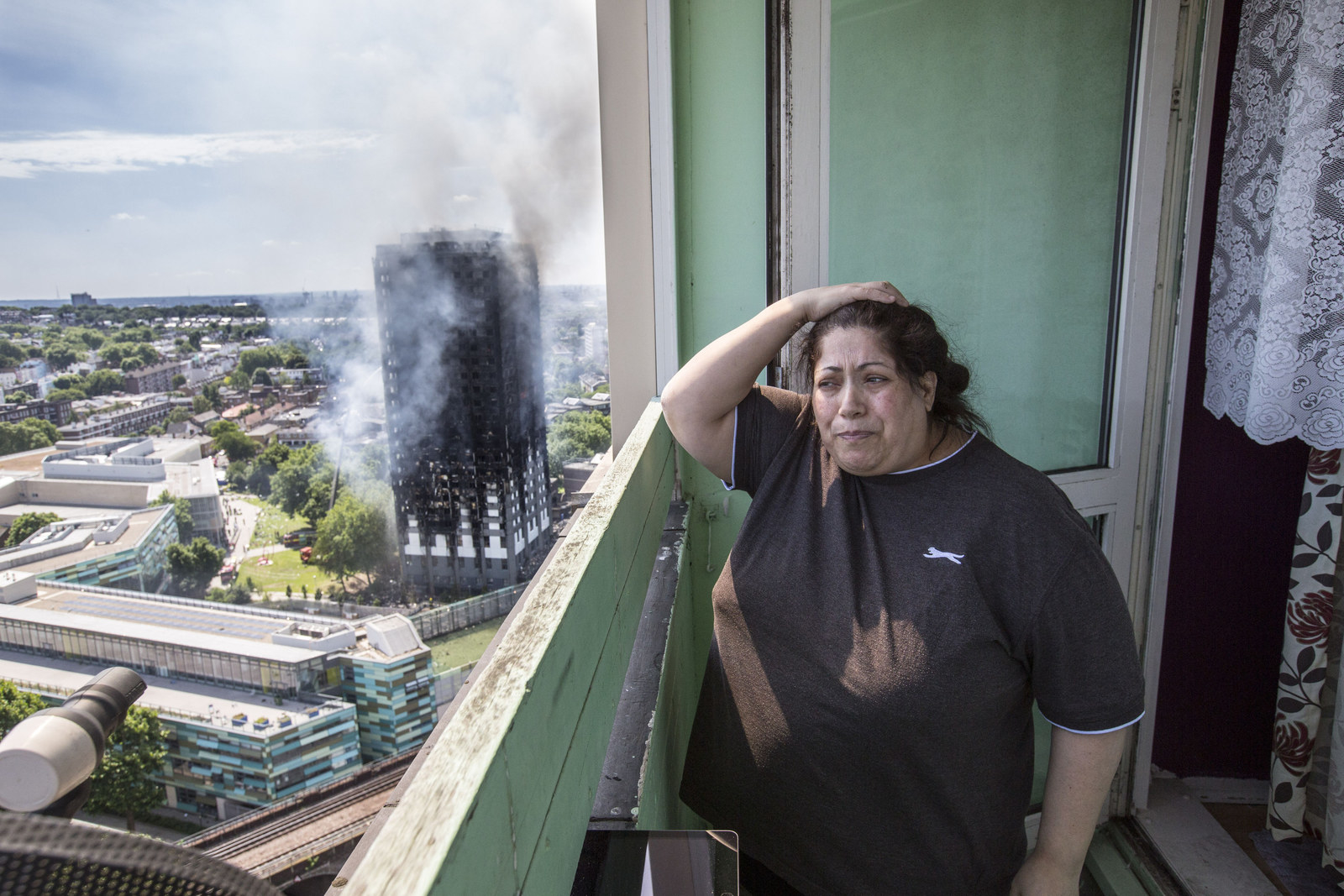 Mary Mendy, 52.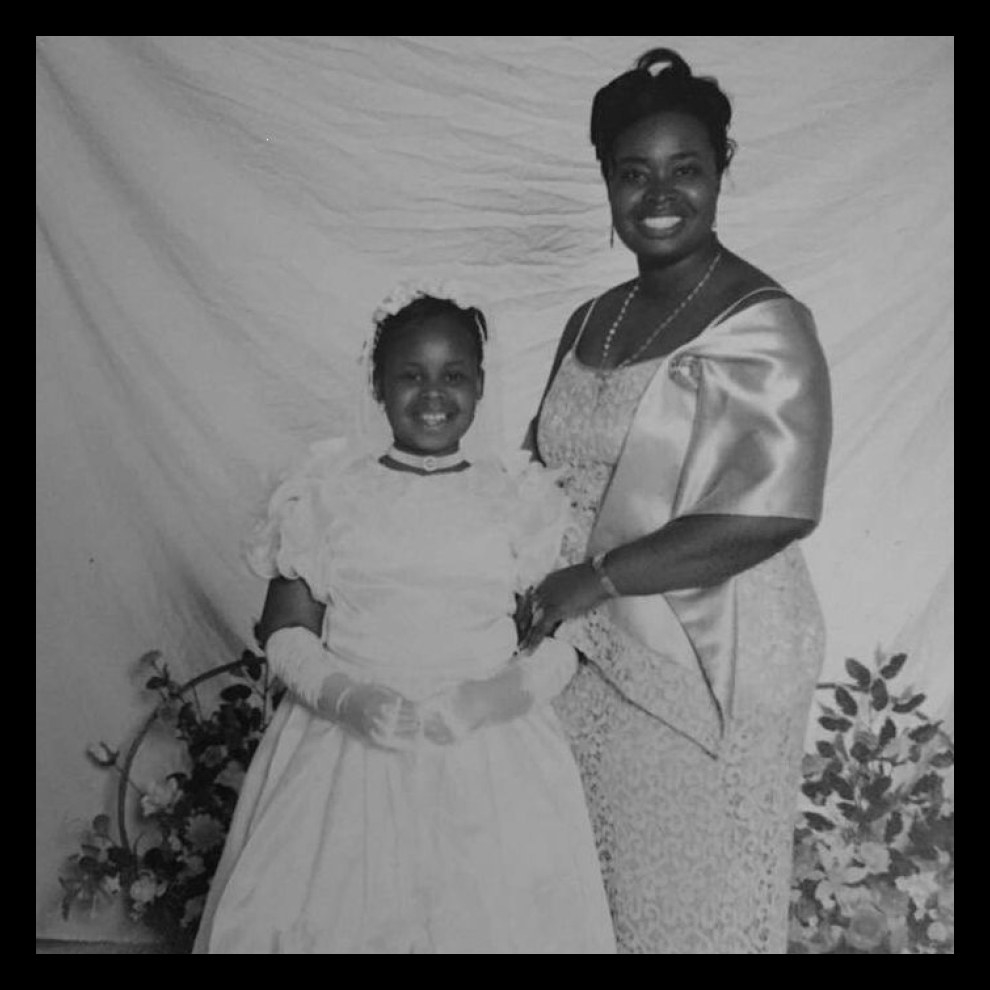 Mendy's niece, Marion Telfer, said in a statement read out on their behalf: "Mary Ajayi Augusta Mendy was a carer who worked within her community. She was a humanitarian who made it a passion to help those less fortunate than herself.
"On the night of 14 June 2017, our family lost two much loved members. My aunt was the strong one, the fighter and the protector. The pain is unbearable. There are no words to describe the emptiness that's in our hearts.
"I hate night time because night brings silence and silence brings tears of sadness, because that's when I start to remember the blaze of fire. There will be two empty chairs on the table for every birthday, Christmas and New Years, but they will forever own a position in our hearts."
Khadija Saye, 24.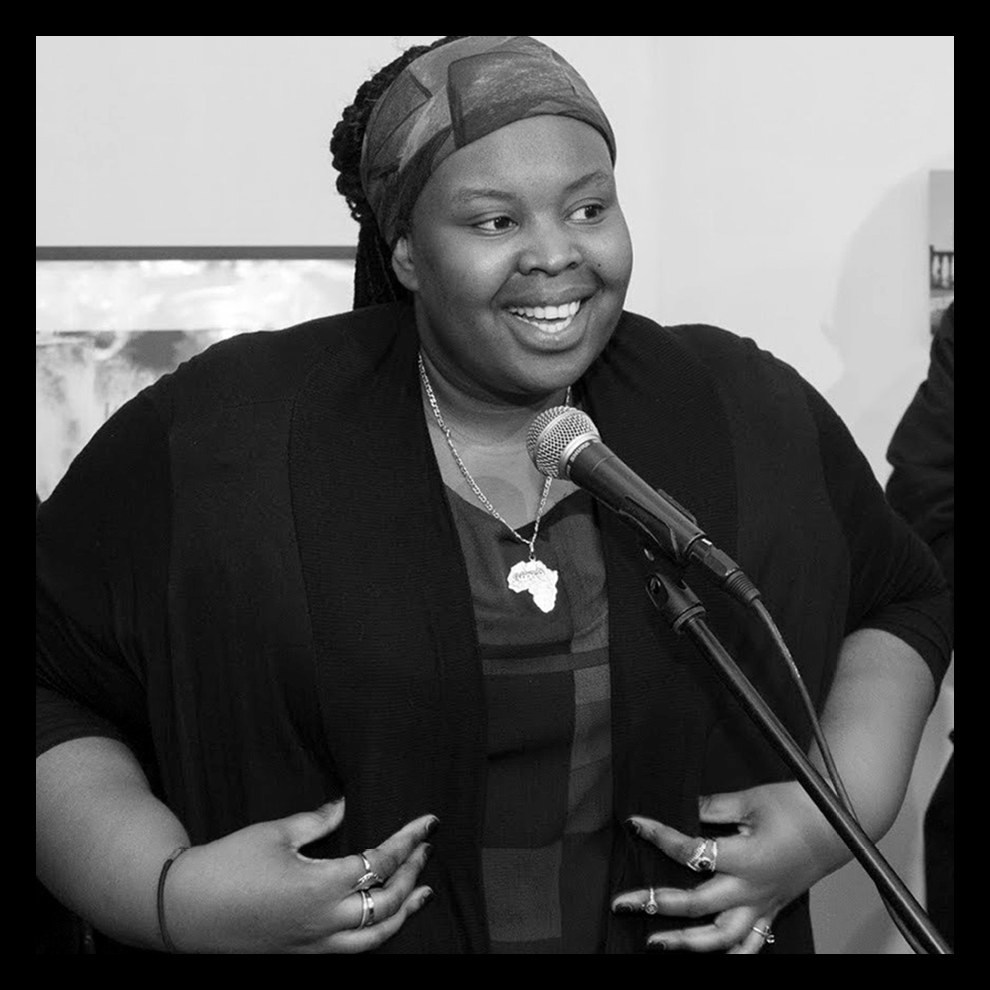 A statement read out on behalf of her father, Mohammadou, said: "She attended St Charles Primary School and Sion Manning Secondary School, both in Ladbroke Grove, West London. She later went on to Rugby School in Rugby, Warwickshire, and the University for Creative Arts in Farnham to study photography. Her burning passion was photography. Encouraged by her mother, Mary Mendy, who also lost her life in the same fire.
"Khadija said to me one day, 'Daddy, I'm in love with images.' It was this passion that Khadija pursued to the end because it gave her great satisfaction and brought her joy and happiness."
Debbie Lamprell, 45.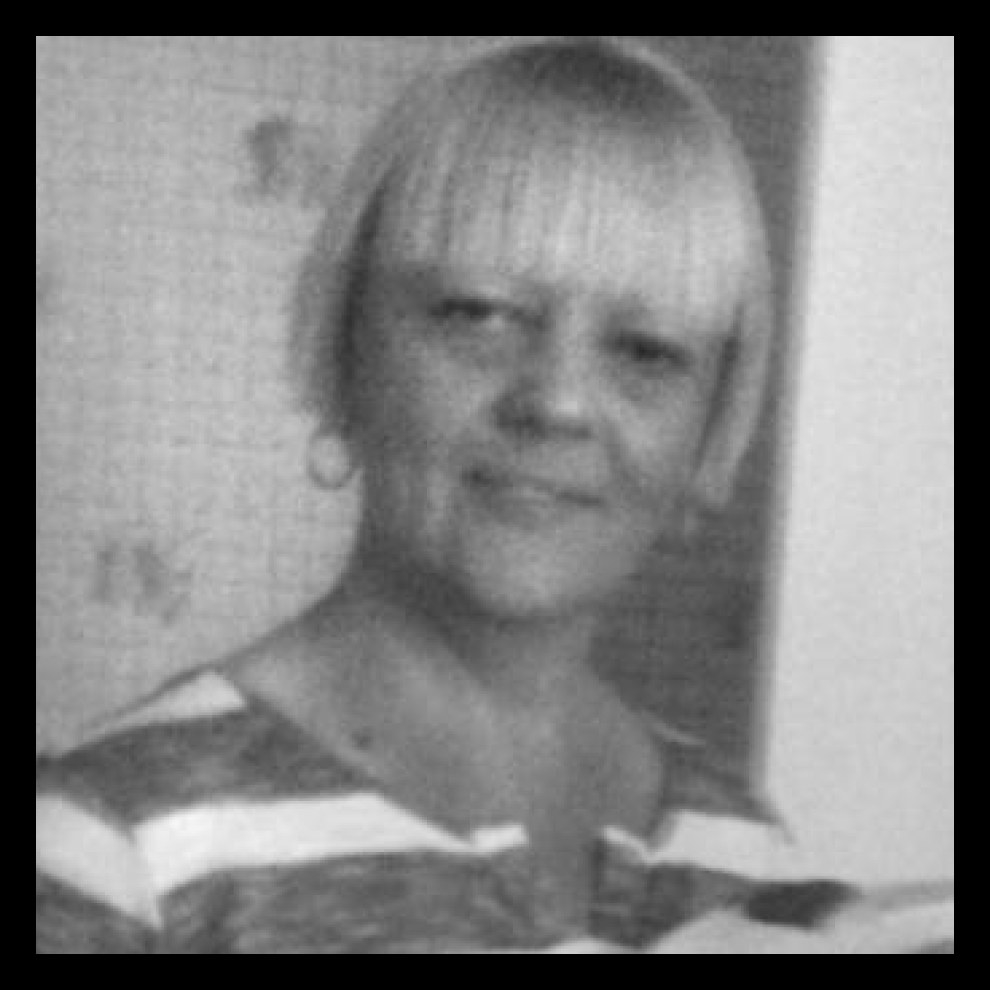 A statement read on behalf of Lamprell's mother, Miriam, 79, said: "My husband died eight years ago and that was a heavy blow to us both. I realised I had to pull myself together and I said to Debbie that she should concentrate on herself, getting her own life back together, but she was incredibly kind and supportive.
"If anything, it brought us closer together. She would text me every morning and if for whatever reason she'd not heard by 9 o'clock, she'd be ringing the neighbours, making sure they went round to see if everything was all right. And then she would ring me at night, or if she was working late at the opera she would text me in the morning and ring to talk in the afternoon, then always text at night to say she was home safely so I wouldn't worry. 'Mum, I'm home, everything's okay, love you.'
"The night she died, she texted me: 'I've got in Mum, all's well, goodnight, god bless.' I thought, that's okay, she's safe. I went to bed and [when] I got up in the morning and I didn't have a daughter."
Maria del Pilar "Pily" Burton, 65.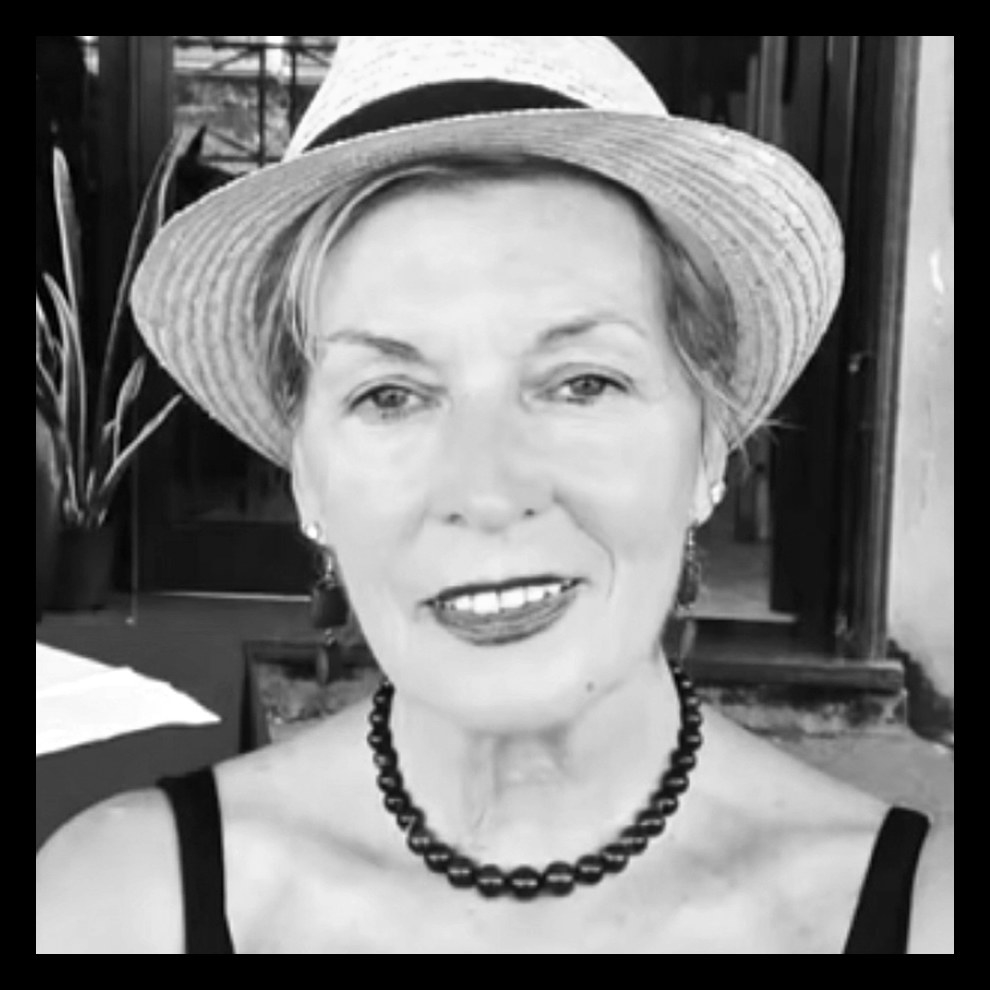 Burton's husband, Nicholas, gave this tribute to the inquiry: "She was very beautiful and could have chosen anybody, really. I don't know why she chose me. But from when we got together, we were never apart.
"Wherever she went, everybody was for Pily. She wasn't a princess or anything, she was just a people's person, talking to people, making friends. She was just an extraordinary woman.
"I was with my wife on the night of the fire and we had both fallen asleep on the sofa watching a DVD, and I woke to discover the building was on fire. I've given a statement about this, but I can say that it was impossible to carry my wife down about 40 flights of stairs, so we had to wait to be rescued.
"I was recovering from my own operation [to treat the effects of the fire] when Pily had a brain haemorrhage in early January, which caused a massive stroke. She was on life support in the hospital. The night of her stroke we managed to say a few words to each other, but then she fell silent.
"On January 29, Pily took her last breath, just as her son walked in the room. It's as if she had been waiting for him to be there so she – that's the way she would have wanted him to be there."
Rania Ibrahim, 30; Fethia Hassan, 5; and Hania Hassan, 3.
Rasha Ahmed Adly Ibrahim, Ibrahim's sister, said through the family's lawyer: "In 2012 Rania gave birth to her daughter Fethia – we always called her Fou-Fou. My son, Moaz, was born just a few months later, in February 2013. In 2014 Rania had a second little daughter, Hania, and then came to Egypt to attend our mother's funeral in November that year.
"It has been so hard. After that terrible night came a cruel time of false hopes and rumours. I came here, thinking I would be able to lay my loved ones to rest, but there were then months of uncertainty before they were identified and buried.
"To this day the questions remain in my mind and plague me about what exactly happened. It is very important for me to take part in this process of questioning, of finding out the truth. It is so important for me to understand how it could come about that I have lost Rania, my beloved sister, while my children who are still so young have lost their little cousins. I cannot lay them to rest yet."
The Choucair family: Nadia, 33; Bassem, 40; Mierna, 13; Fatima, 11; Zainab, 3, and Sirria, 60.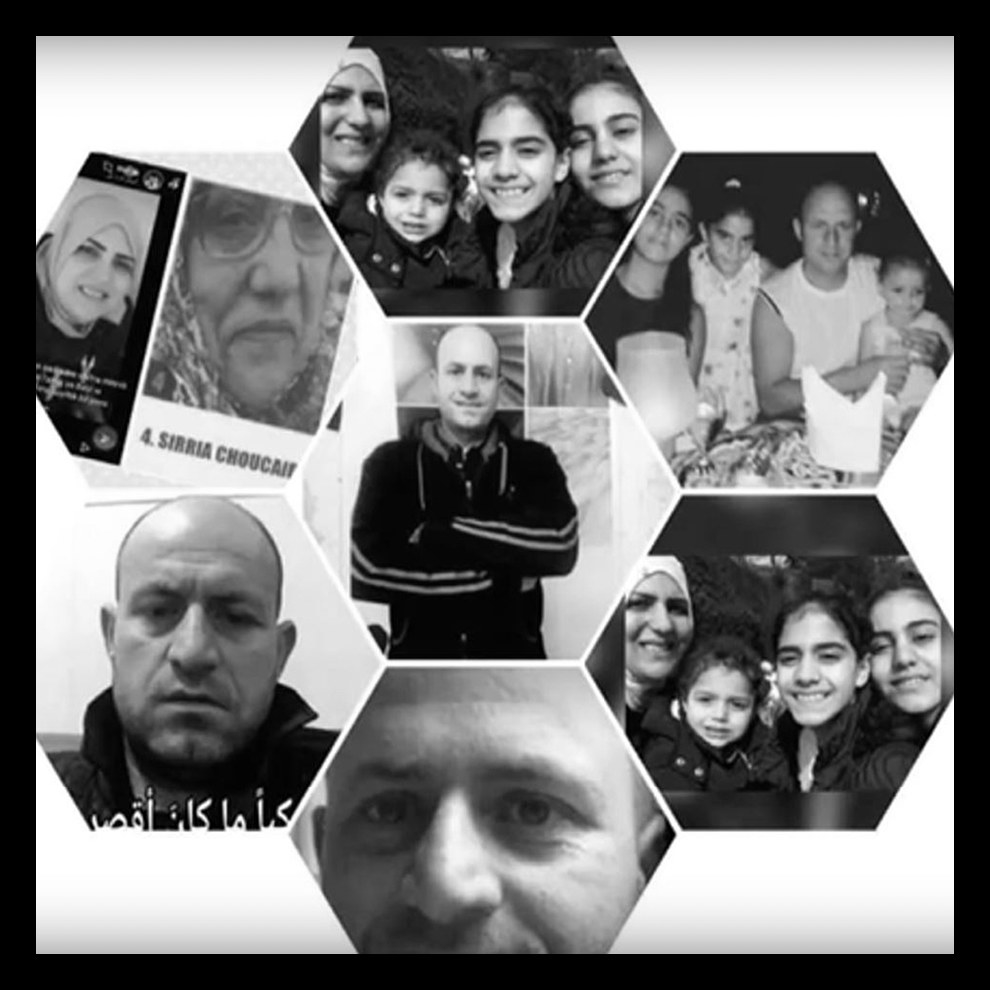 Hisam Choucair, the son of Sirria and brother of Nadia, who both died in the fire, told the inquiry: "On the night of the fire I received a call at around 2.20am. My brother rang me and told me to put on the TV. I couldn't believe it. I couldn't leave the children alone so I got them up and ran down there immediately with them in their pram.
"I found the building completely engulfed with flames. Sawsan had tried to call them but by this time there was no signal. The phone was just ringing and ringing and we had to stand there for hours, helpless, watching them all burn to death.
"I am telling you all of this. These are my memories. These are the facts. But I have not been able to grieve. It has just been one thing after another. In one night I have lost half of my family. I feel like a stranger now. It has destroyed everything. I feel like part of me has been taken away. When I go past and look at the tower, I have flashbacks. I know they are just pictures in my head, but I can actually see people behind those windows, dying, trying to get out.
"But I am here to remember six lives. How can you sum up six lives in such a short space of time, so close to them passing? They were ordinary people but they were also extraordinary people. They were my family, and they should still be here."
Hesham Rahman, 57.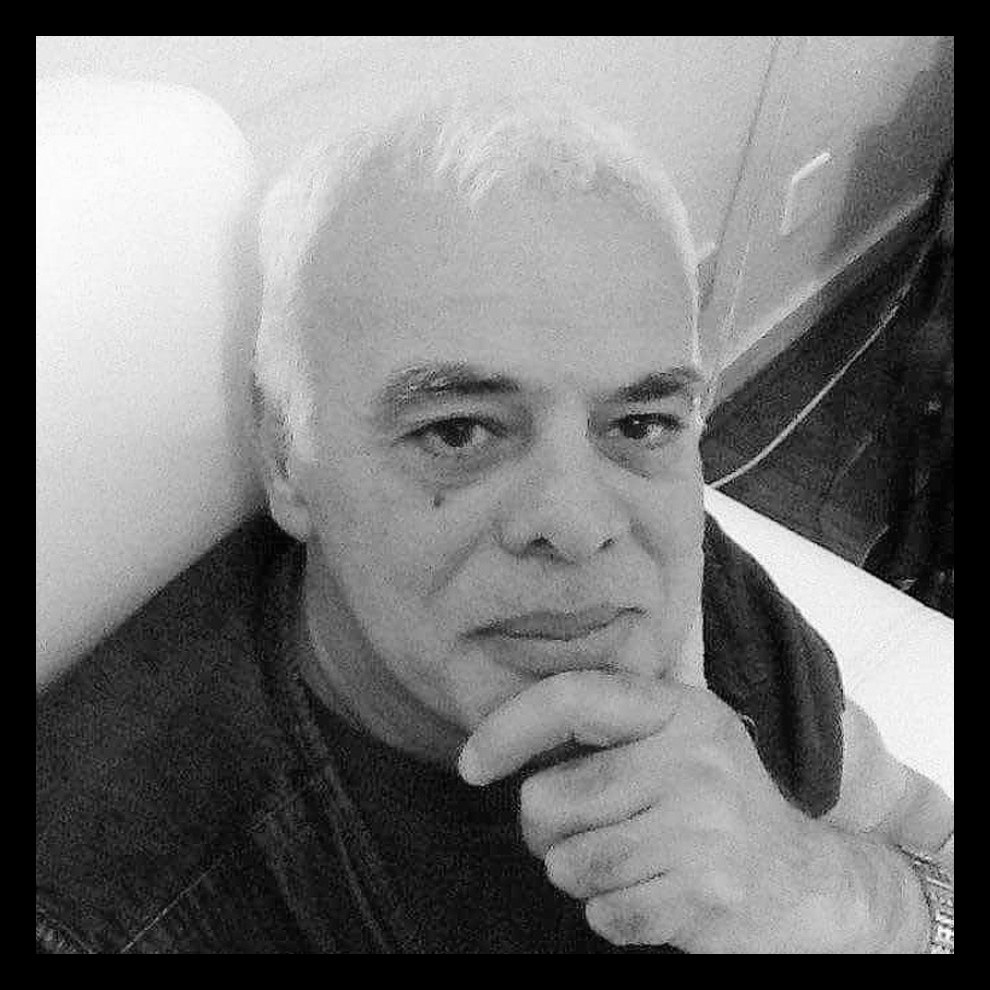 Rahman's nephew, Karim Mussilhy, told the inquiry: "I will never be able to get that picture of the staircase out of my head. The smudged fingerprints of adults and kids in that narrow staircase will stay with me forever. The total blackness of the walls and melted light fixtures giving me an insight into the terror the survivors must have felt that night, and the helplessness, the helplessness of the loved ones we lost.
"This last memory of my uncle in his flat is what is giving me the strength to stand here right now, to fight for justice and change, and I promise you it will come. I promise you it will.
"So I ask you all here and everyone watching when you go home tonight, hug your loved ones. Cherish every moment with them. Because until those in power listen and make changes to a system that fails, until then, only God knows how many homes are safe in this country."
Anthony Disson, 65.
A statement from Disson's son, Lee, was read out on his behalf. It said: "For reasons I will never fully know, over time, mine and Dad's relationship changed. I would see him at family gatherings and, although we would get along and there was never any awkwardness, things felt different. I tried to contact him on numerous occasions but wouldn't hear back.
"I always assumed that we would one day work through whatever it was and that it would be how it used to be. I never once thought that we would not get the chance to make it right.
"On that fateful day, in the early hours of the morning, I got a call from my cousin telling me to switch on the news. When I saw what was happening, I drove from Peterborough to Grenfell Tower. I went around everywhere, putting my dad's name down as missing.
"My heart was sinking, but I prayed that Dad had got out or that he wasn't home that night. In time, we learnt that Dad had lost his life in the fire. He died from carbon monoxide poisoning.
"Hopefully he is looking down on all his children, his grandchildren and his great-grandchildren, with another one expected this November. He was a very special person and I would like him to be remembered for who he was when he was alive. He was always there to help anyone, no matter who you were or where you came from."
Zainab Deen, 32.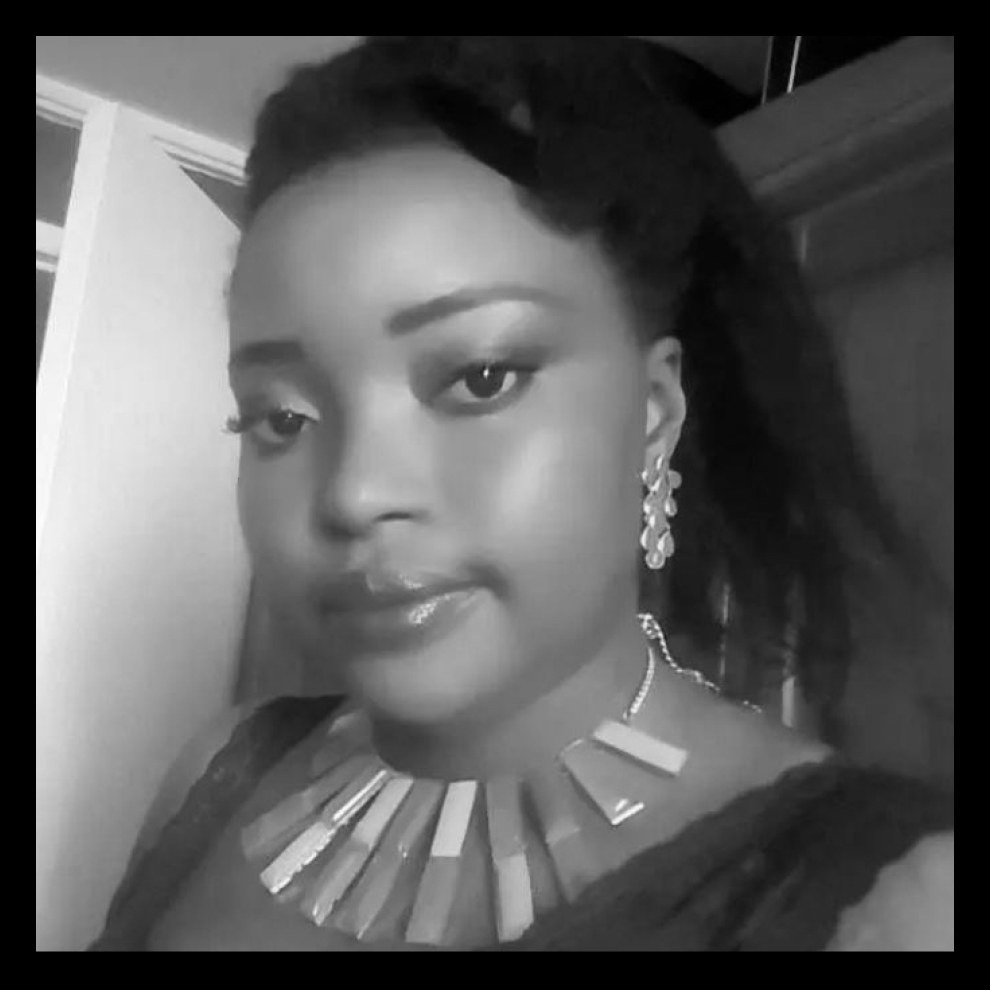 A statement read out on behalf of the family said: "One of her dreams as a child was to travel abroad and become a pop star. The former she achieved at the young age of 16. Zainab had it all; she was beautiful, smart, warm, caring and a confident and outgoing young woman. She had a lively personality and her great sense of humour was enjoyed by all who came across her.
"Zainab came from a loving family. She was the first grandchild of the family, a much-loved mother daughter, sister, niece, granddaughter, and cousin, and her untimely death has left us heartbroken."
Zainab's son, Jeremiah Deen, 2.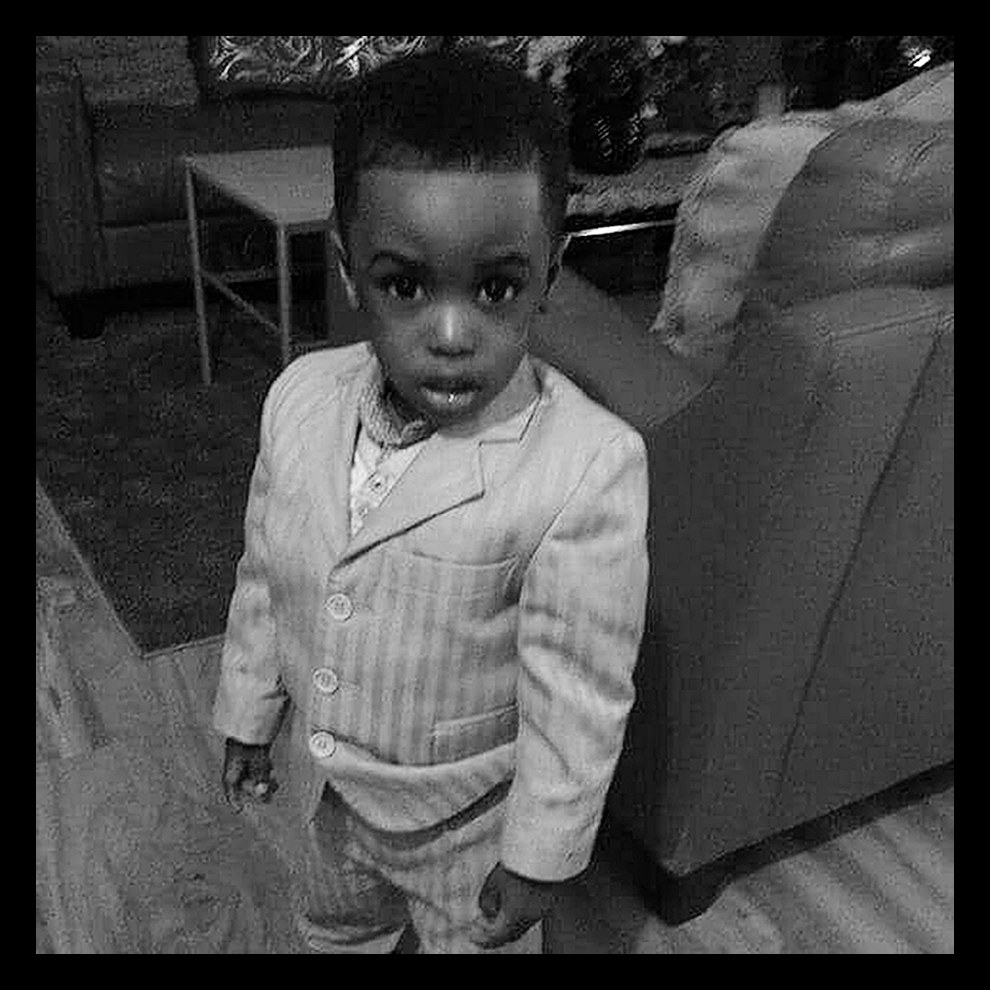 "He was loved by all and was very overprotected by his mother, who loved him very much. He was loving, full of life, liked playing football and loved exploring and adventuring.
"We cannot dwell on the sadness or keep asking the question why this happened to our family. Neither will we find a reason why such a handsome and cheerful boy was taken from us at the age of two.
"Instead, we will focus on how happy he made us when he was in our lives. Most of all, we are happy that you are with your mother Zainab, who loved, treasured and adored you. She will keep you safe now as she protected you in life. Throughout your short time here on Earth you were so connected with your mother that even death cannot separate you both.
Ali Yawar Jafari, 82.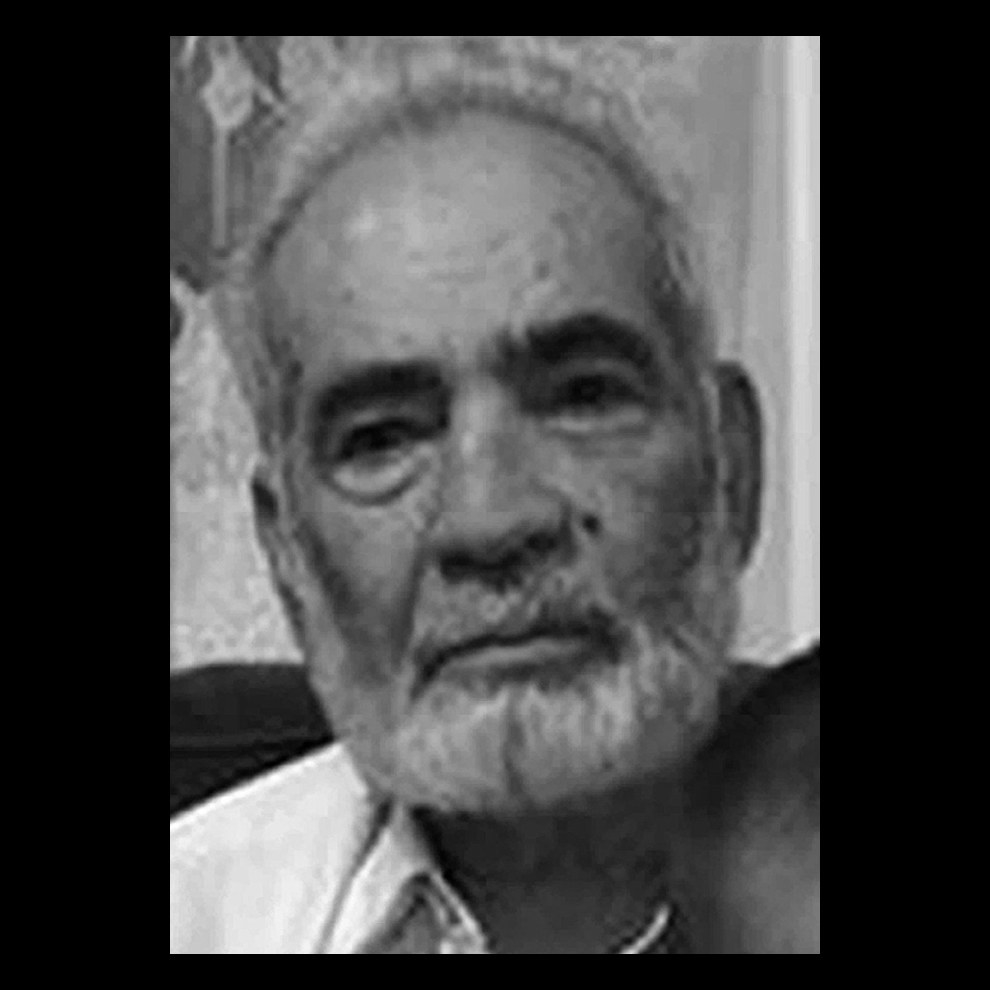 Jafri's son, Hamid Ali Jafari, read out this statement: "Grenfell Tower, a day of darkness, of fear, hopeless[ness]. A man who [can] not even save his family but [can] knock the neighbour's flats, that with pride we can say, you're a real hero for the entire community.
"But when it comes to looking at the tower, seeing my father in the fire, remembering, hearing everyone screaming, watching kids dying in the orange flame, whereas I stood crying, running and falling on the street and begging for help. Sleeping on the Westway Sports Centre for the ten days, seeing my mum crying every second, beating herself, but also seeing her gathering and looking after every one of hers as well as giving hope to each other.
"At the time of breaking fast or when everyone sleeps, I used to seek and walk around the tower to share my feelings with my father until the sun rises.
"I have never dreamed or thought of going to the Heaven, but now I fight every day, every second because I wanted to join my dad, and I pray every day, and even I request my friends to pray for me that I die soon to meet my father."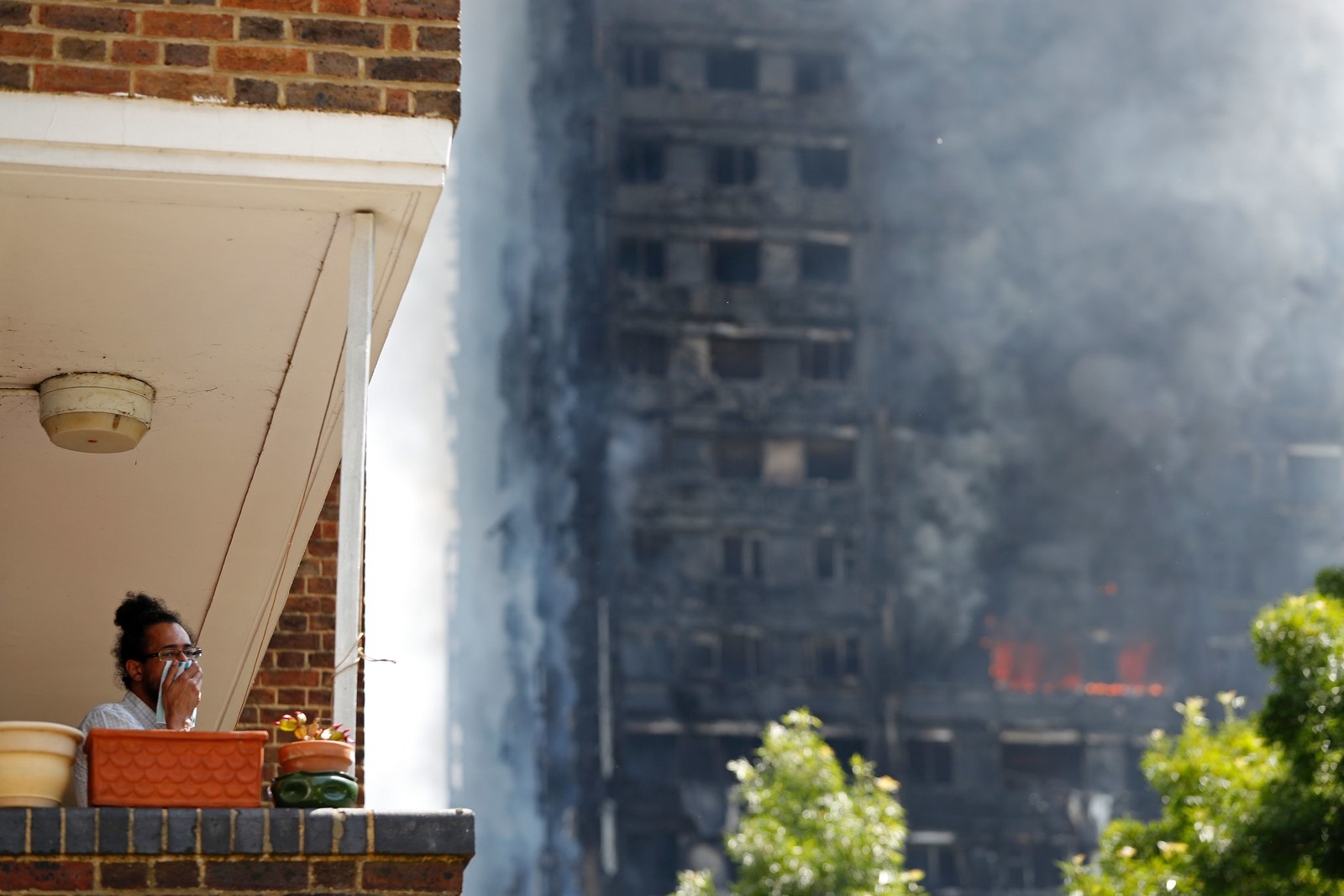 Gary Maunders, 57.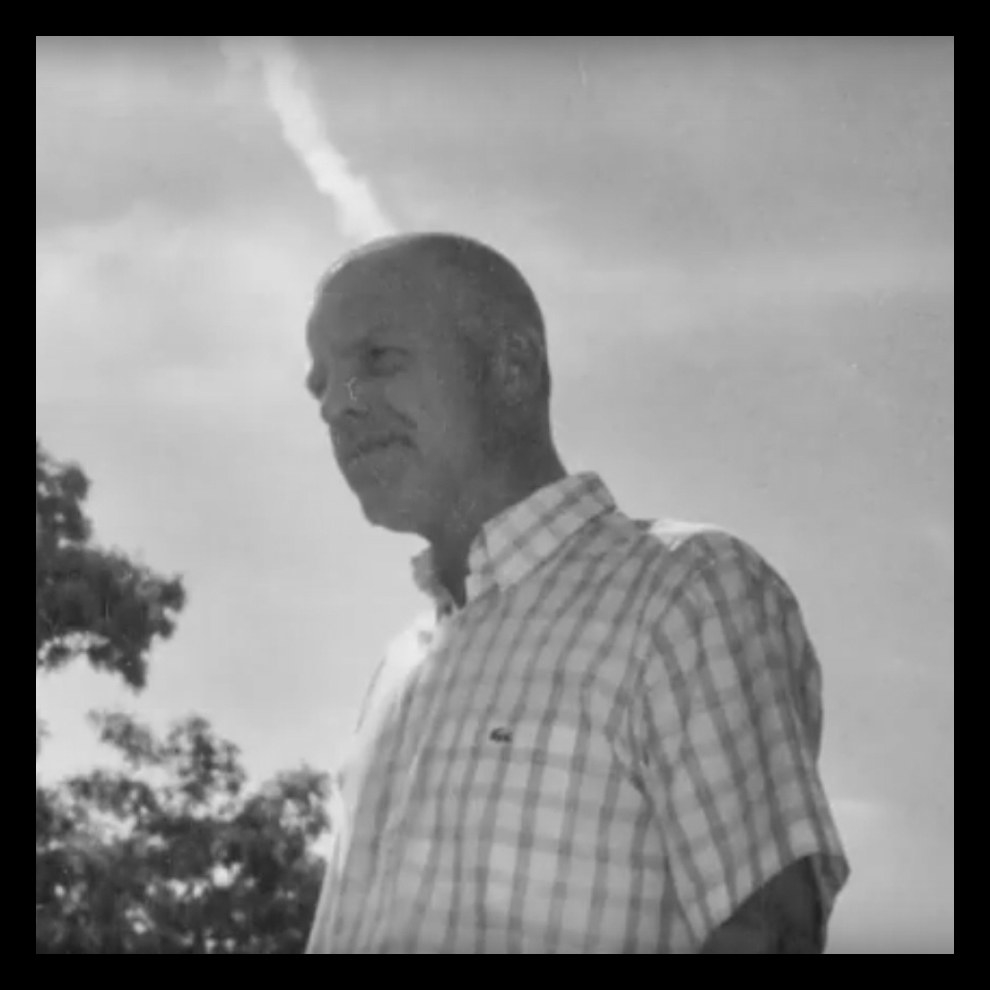 Anna Pumar, the former partner and mother of Maunders' two children, told the inquiry through a lawyer: "Gary was physically and verbally very affectionate and his children were aware of how loved they were by him. The loss of their father, his love and presence in their life, has been devastating for our children. They miss their dad more than words can describe and have been left with a huge part of their lives missing
"Sadly for us, future milestones will be reached without having their father present, and future memories made will not involve their father which is heartbreaking for us. We all hope that Gary is at peace, but he will live on in our hearts and minds and will never be forgotten."
Majorie Vital, 68, and her son Ernie, 50.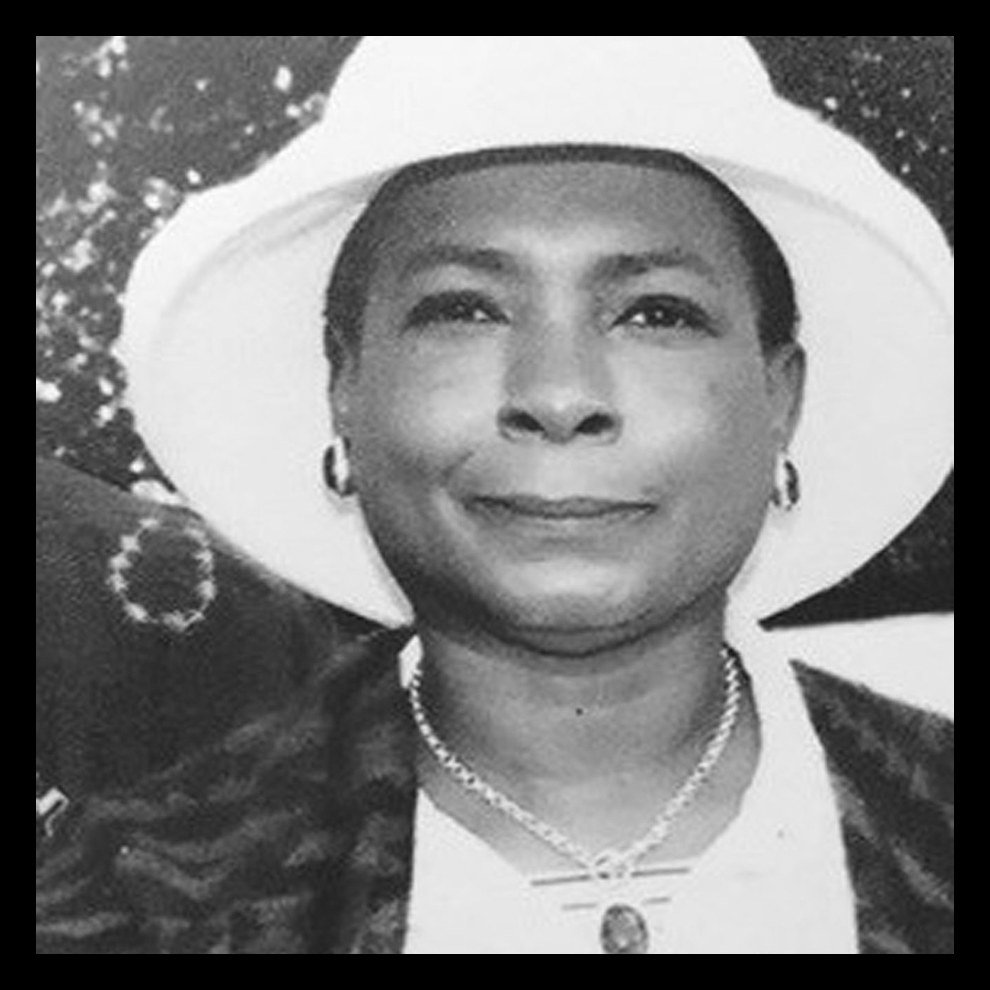 A video played at the inquiry, made by Marjorie Vital's son, who asked to remain unnamed, said: "It was a beautiful apartment, we had a great time there, a great view into the city, there was so much light coming in. That was my mum's place of security, where she could care for her children... and in 1973 we weren't exactly welcomed by everyone. When we used to get called names on the streets of Shepherd's Bush I would feel her pain.
"[On] the actual night [of the fire], they could see the people downstairs, the crowds building, the ambulances and whatever. It got worse and an hour later they were still in there.
"I can see my mother and my brother now making secondary plans for survival. Going out the window's not an option. They went to the top floor of the tower itself. I imagine my mother practically being carried by my brother to the top floor. Amidst all that smoke. And there they are fortunate to have an open door.
"We don't know if it was already abandoned already but they entered the flat and made their way to the bathroom. I imagine myself as my brother in that bathroom filling the bathroom with water. We're now in the bath and there's no way I'm leaving my mother and no way my mother's leaving me.
"There's also a sense of security in that last moment knowing you're not alone. We now have the evidence that their bodies were fused together in the intensity of the fire. It reminded me as a child that he was constantly in my mother's arms and when they fused together I symbolised their level of closeness, that umbilical cord, that my brother still had – they were still closely linked together in that way, mother and child."
Victoria King, 71, and her daughter Alexandra Atala, 40.
Victoria's sister, Penny, told the inquiry through her solicitor: "After losing touch with my younger sister Vicky, I spent many years trying to find her through friends in the UK. Eventually, thanks to the Salvation Army family tracing, I was able to get in touch with her and my niece Alexandra living in Grenfell Tower. If this had not been the case, no family member would have known they had perished as no one knew they were still living there.
"The time we had back being in touch means a great deal. I wish it had been for much longer. They were, and are, still together, and that is what is important. The fire was a tragedy for all of us."
Mohamednur, 44; Amal, 27; and Amaya Tuccu, 3.
Winta Afwerki, Amal's sister, said: "Amal was the most caring and loving person you could ever meet. Her capacity to love was unmatchable. She didn't care who you were, where you were from, your religion or whatever walk of life you came from. She would give you the shirt off her back to help you. She loved to have a good time and laugh and surround herself with positive, amazing people. She never judged anybody or placed ridiculous expectations on you.
"Amal was an incredible mother. Motherhood brought out a layer of her personality that we were all in awe of. When we found out that Amal was pregnant with Amaya, the amount of joy that filled the whole family was unexplainable. We had all burst into tears realising the incredible, priceless gift we were about to receive. She was the first baby of the family.
"Mohamednur was such an amazing person. He would treat me like I was his little sister. He would buy us gifts every time he'd come round and talk to us as if we were his friends.
Amaya's laugh was infectious. Her whole body would shake and she would jump up and down. She would run around and want to play with anybody, young or old. We celebrated her third birthday February last year and you could see her personality forming more and more, and we would get so excited by what an amazing human being she was going to grow up to be.
"Whenever I would take her to sleep, she would lay so close and rub and scratch your neck as that was the only thing that soothed her to sleep. I would hold her tight, just like Amal did to me as a kid. And that's how they were when they were being burnt alive: holding each other so tight, trying to squeeze the nightmare away."
Kamru Miah, 79.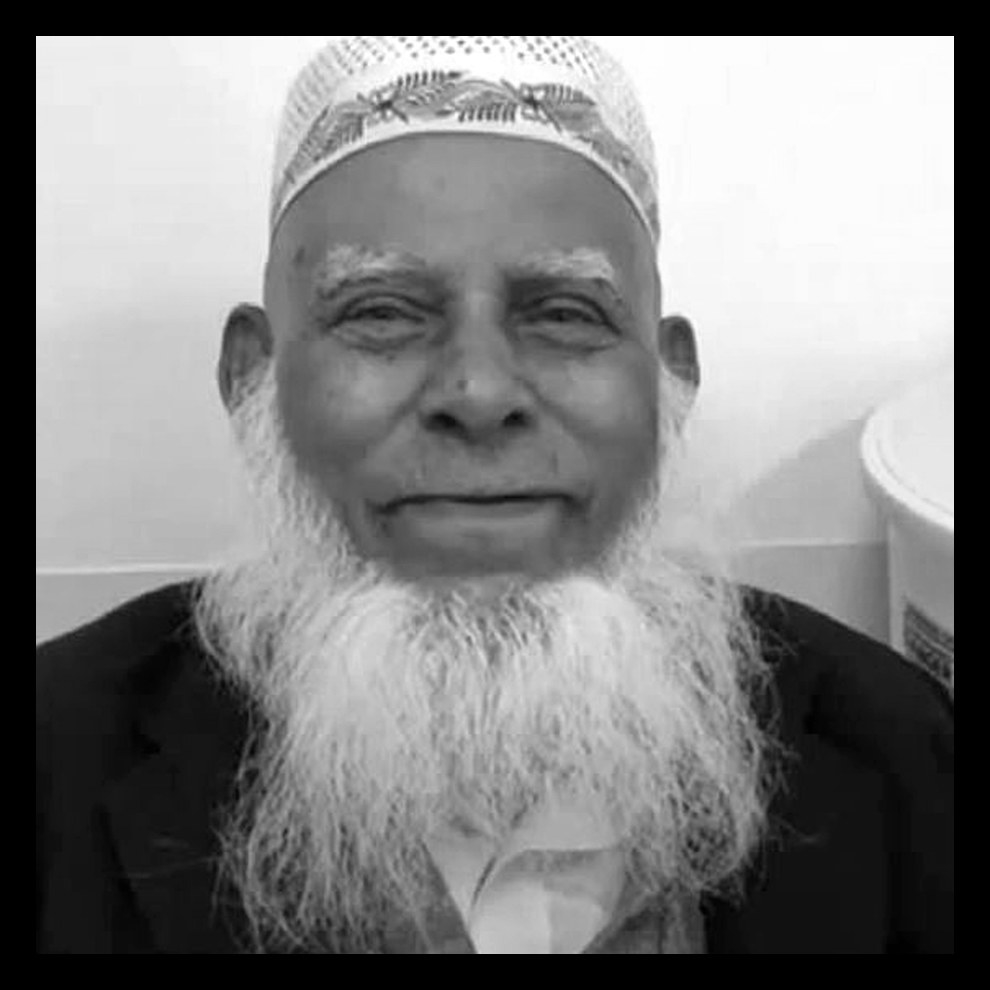 Mohammed Hakim, the surviving son and brother of the family, gave tributes to all five of his loved ones who died in the fire.
He said: "My father was an amazing father, a dedicated husband and a good Muslim who prayed five times daily and a family man. He was good to my mother as well as us, his children, and nothing mattered more in my father's life than his family and his religion. My father worked extremely hard and took good care of us and my mother. He never deprived us of anything as kids. We would get the best of everything, from expensive clothes, games consoles, toys and whatever else we wanted.

"My father was someone with a heart of gold, and was the type of person who would help anyone who was in need of any kind of help. It didn't matter if he knew that person or not; my father would help them regardless with whatever problem they had in life and see that they are happy and smiling again so that they were not sad or upset anymore.
Rabeya Begum, 64.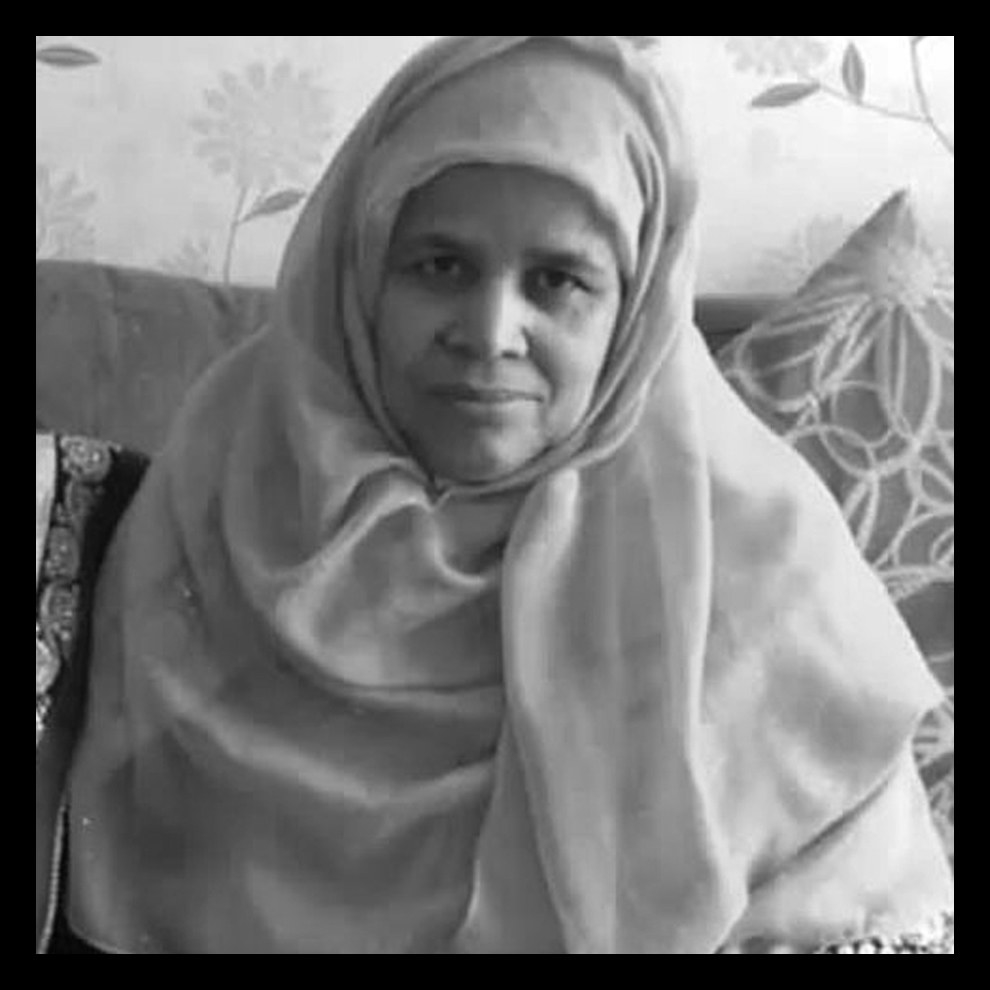 "[My mother] was full of love and laughter, full of life. It's ironic that she should be taken so quickly. She was so valued. Despite being all these things, she was a loving and loyal wife that wouldn't leave her husband's side when he suffered with his illness. She was a fierce mother, protecting her children from all harm, giving individual attention and care to each of us.

"She was deeply loved and adored by all her family and anyone that knew her. She was the most important person in my life and in my heart and soul. I will never, ever forget all the things she did for me as a mother, and will forever miss her dearly. A piece of my heart will always be missing, which is my mum."
Mohammed Hamid, 28.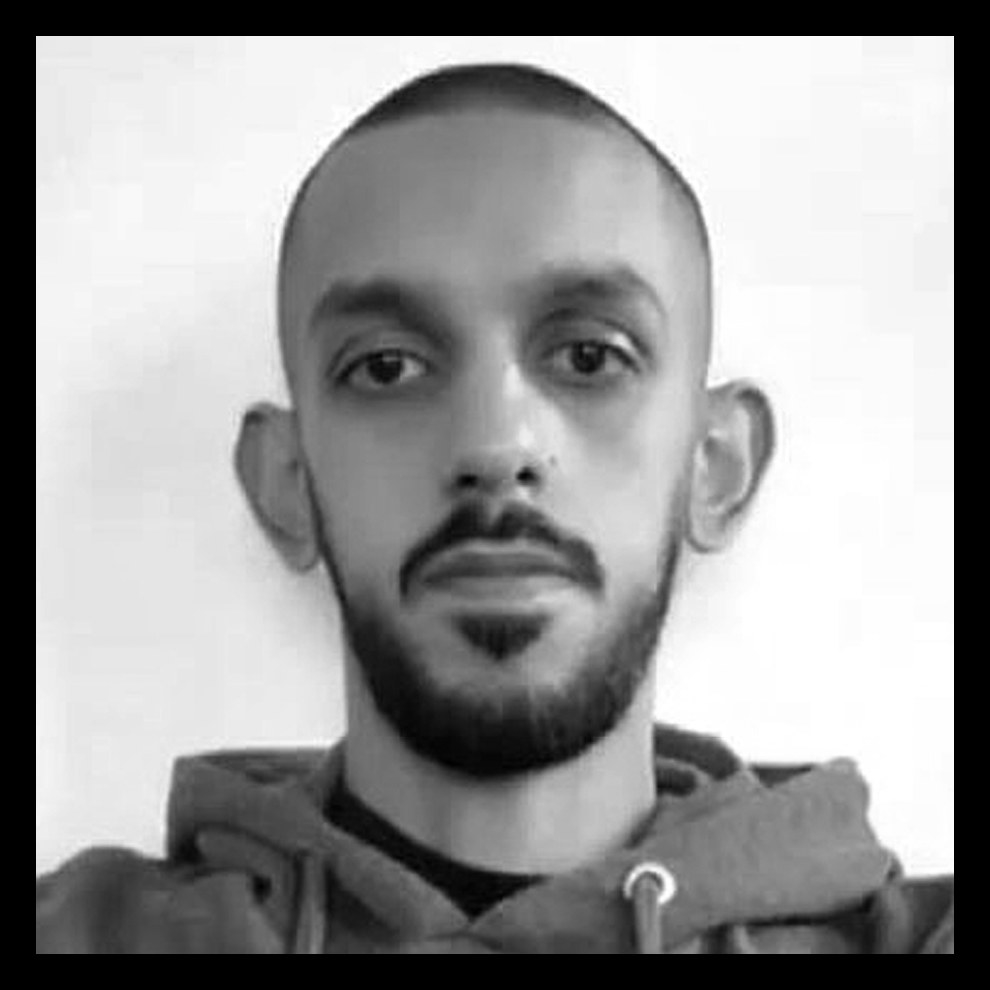 "Hamid was the most incredible, fascinating person you could ever wish to meet. His fun-loving personality always shone through, even when he wasn't feeling his best. From looking for ants and building them fortresses with moss and sticks as a child to going for rides in our cousin's car as a young adult, he loved living. He wanted to do so much, not just for himself but everyone around him. He was my father's guardian angel and was always traipsing after him after Dad had multiple strokes, because he never wanted him to feel lonely, always taking care to bring him treats he enjoyed eating

"He was my mother's friend, having a laugh with her, making sure she was okay. He was so modest, never wanting praise for the numerous things he did for his family. His two brothers, me and Hanif, were his best friends. He loved us a lot and my sister Husna was his buddy. He was a bit of a joker too and would crack funny one-liners only he could come up with, which were pure genius. He would make us laugh for hours on end."
Mohammed Hanif, 26.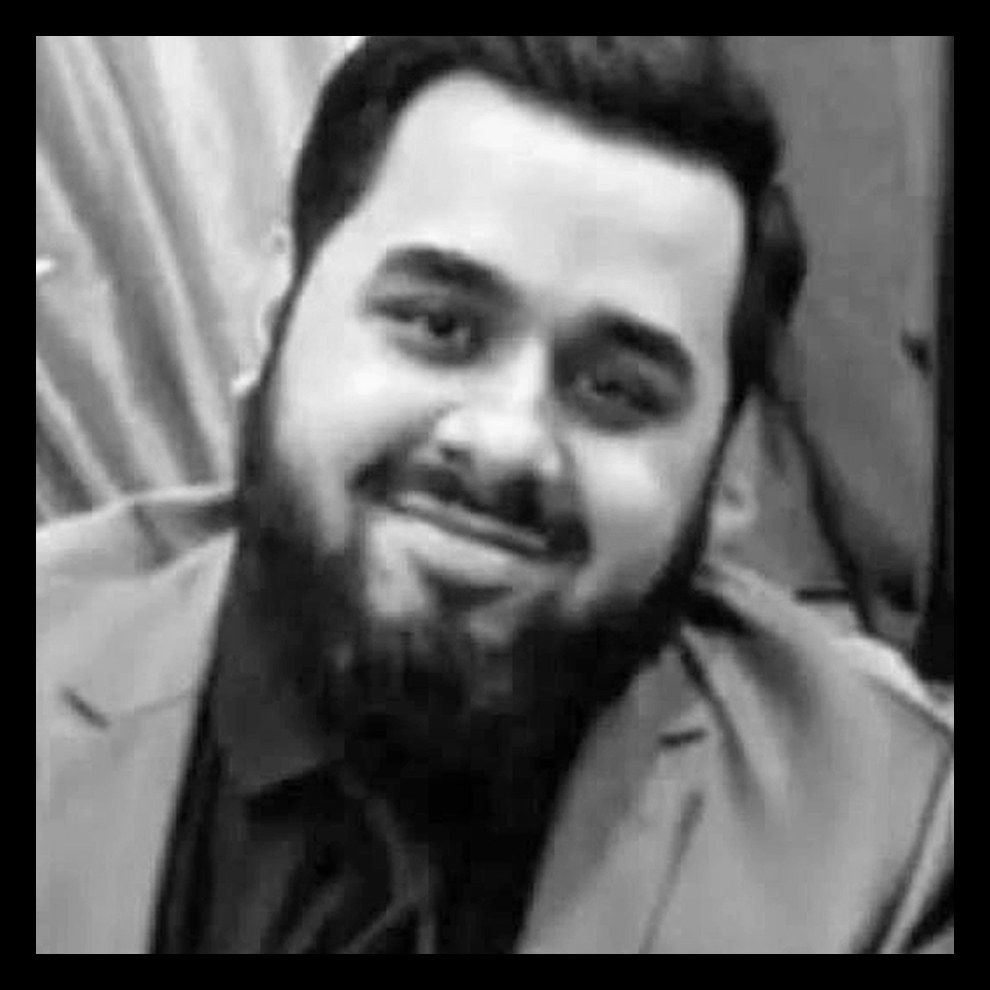 "Whoever crossed paths with Hanif was immediately captured by his bright, warming smile. His gentle and kind approach was so unique and made everyone around him feel comfortable and at ease. Hanif's generosity always shone through, be it with gifts or simply friendly advice.

"Hanif was an extremely passionate person when it came to faith and God as well as helping others in need. Hanif has always been extremely creative from a young age. He was brilliantly talented in drawing and design and adored animation. He would often create his own animations or create beautiful pictures for our whole family. Hanif loved watching movies, especially sci-fi and Marvel as well as playing video games on his PlayStation, sometimes with me or Hamid and Husna.
Husna Begum, 22.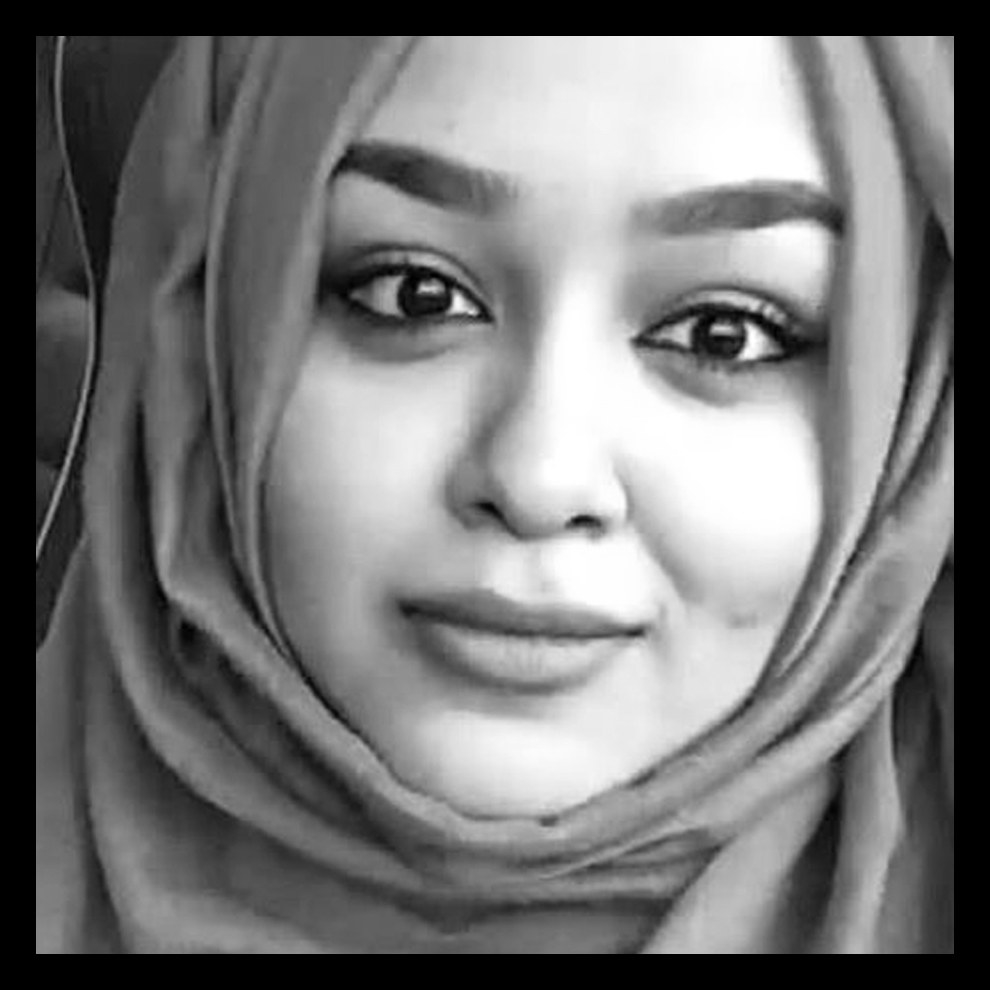 "Husna was the epitome of adventure and spirit. She marvelled at the universe and had a burning desire to travel and experience as much of the world as possible. Husna was an intellectual and often indulged in creative writing and studying history. She was an amazingly good cook too; she could make any kind of dish or dessert and it would always come out delicious and right the first time. If you ever ate her cooking, you would always as to eat more.

"She valued her friends and family and would never forget anniversaries or birthdays. She had a great sense of humour too, like my parents and my brothers, as well as being cheeky too from time to time. I still remember bringing her from hospital as a baby and me, nine years of age, holding her with so much joy and happiness that I finally had a little sister too after my two younger brothers. In our family she was our perfect little star. She was the best sister anyone could ever ask for and she will be greatly missed.
"As a result of this fire, not only did I lose five members of my immediate family, I have also been made an orphan by it."
Vincent Chiejina, 60.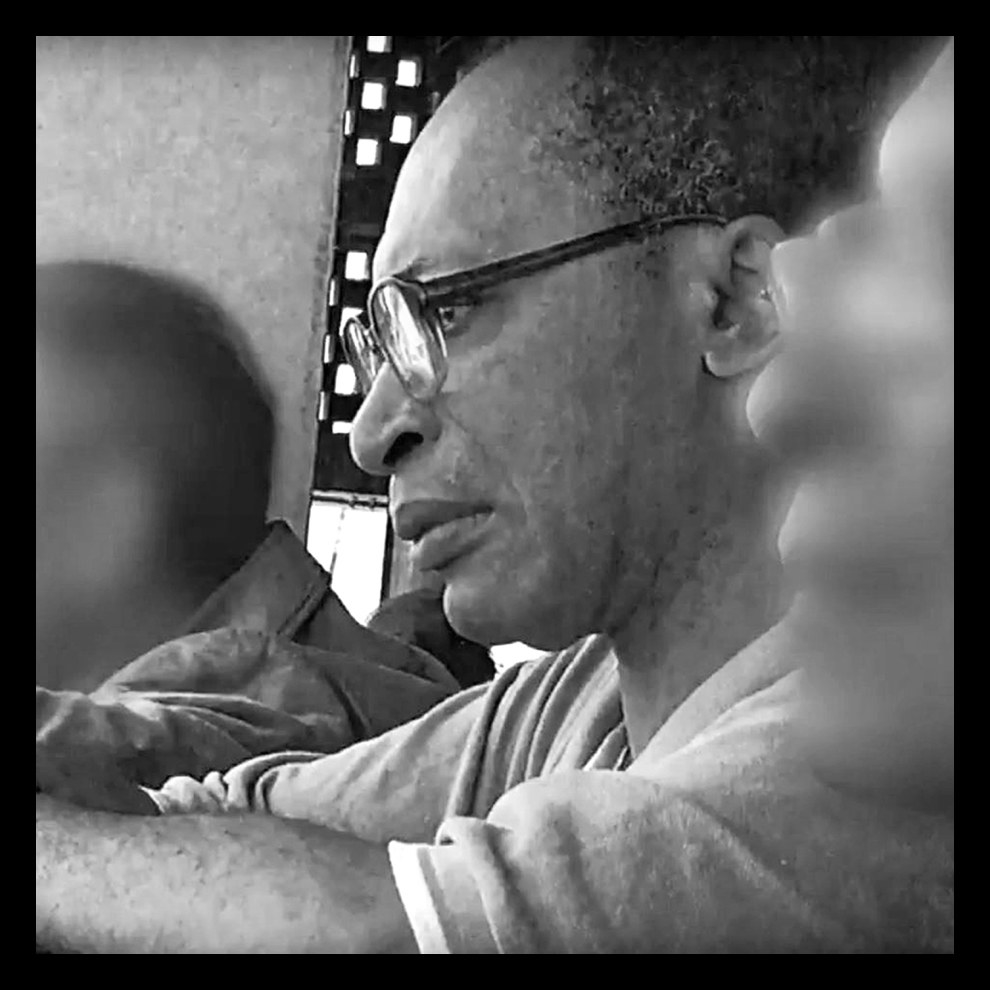 A video made by Obi Chiejina and shown to the inquiry said: "He spent the first years of his life to Nigeria before making his first plane journey to London with his Mother, Mary, and his five-year-old sister Maria.
"He used to look after use when my mother would go out and work as an auxiliary nurse at night, so he used to make sure we would brush our teeth, turned off the TV and tucked us into bed.
"He was also quite good at looking after people who were vulnerable like himself. He would never reject anyone just because they were less privileged than himself. He was always good at spotting that – not exploiting it, but wanting to quietly support them with whatever troubles they had."
Ligaya Moore, 78.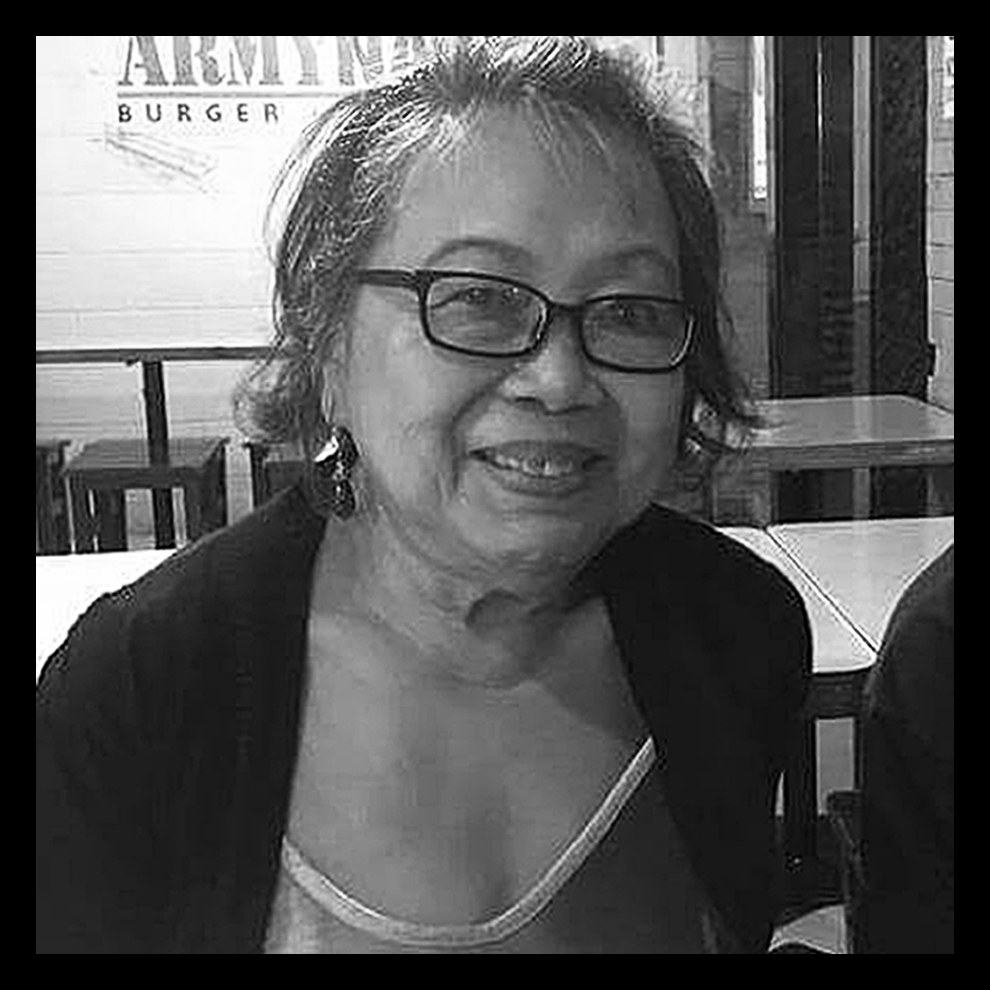 In a statement from Moore's niece, Caroline Custodio, read out by a neighbour: "Ligaya was 78 years old when she died but you would never be able to tell. She was a stylish and sociable woman, who would even wear heels at her age. She would always say she's not used to wearing flats and never wear them.

"She loved to see the beauty of London from her window. She would always say, 'I'm on top of the world, Nenita, look at my building'. She loved dancing and ballroom, especially the ballroom. She was an active person with a lovely, bubbly personality. She is a happy lady. You cannot see her age in the way she acted. Her attitude is like 30s, and she's already 78 years old."
Abdulaziz El-Wahabi, 52.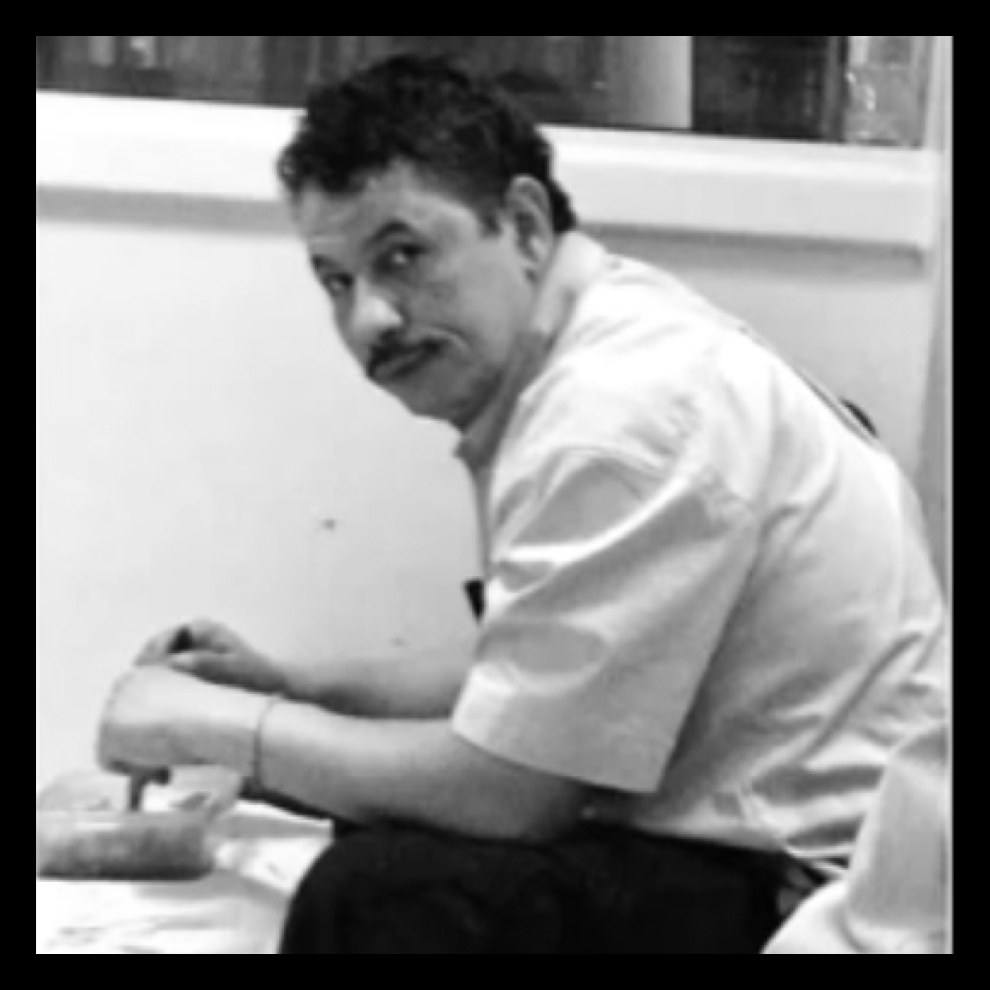 Hamed El-Wahabi, Abdulaziz's younger brother, said: "My dear brother Abdulaziz was a simple man ... he had a strong attachment to both his British and Moroccan identity. His home was filled with various Moroccan decor, it was like a shrine of Morocco, and many photos of his children, who he was most proud of. At every family gathering he was always the one to take photos. He had a passion for capturing memories. My dear brother loved to have conversations and could talk for hours.
"Our beloved brother Abdulaziz was a son, a father, a brother, an uncle and a great uncle and a dearest friend. He was a kind, loyal family man. He had an infectious and caring personality. He left a mark on many people's hearts and it's evident by the endless love and support given to us by his friends and colleagues."
Faouzia El-Wahabi, 42.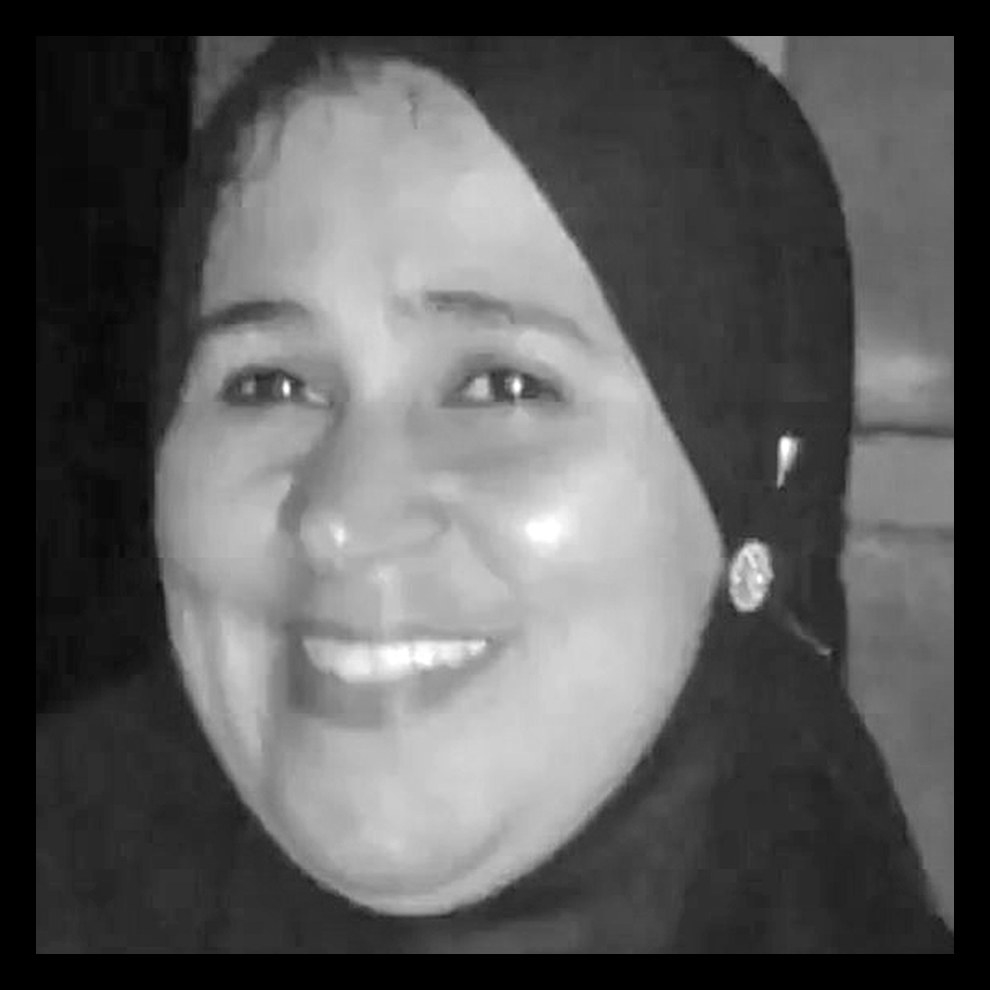 Hanan Wahabi, sister-in-law of Abdulaziz, said: "Faouzia was a lively, friendly woman who loved her role of being a mother and a wife. You would always see her laughing and joking with her children. She was more like a sibling with her two older children than a parent.
"Our sister-in-law Faouzia was the anchor of her family. She had a real presence within the community and she was loved by many. She was our family, she was our sister, and she will always be remembered for her strength, her kindness and her love for others. We miss her dearly."
Yasin El-Wahabi, 20.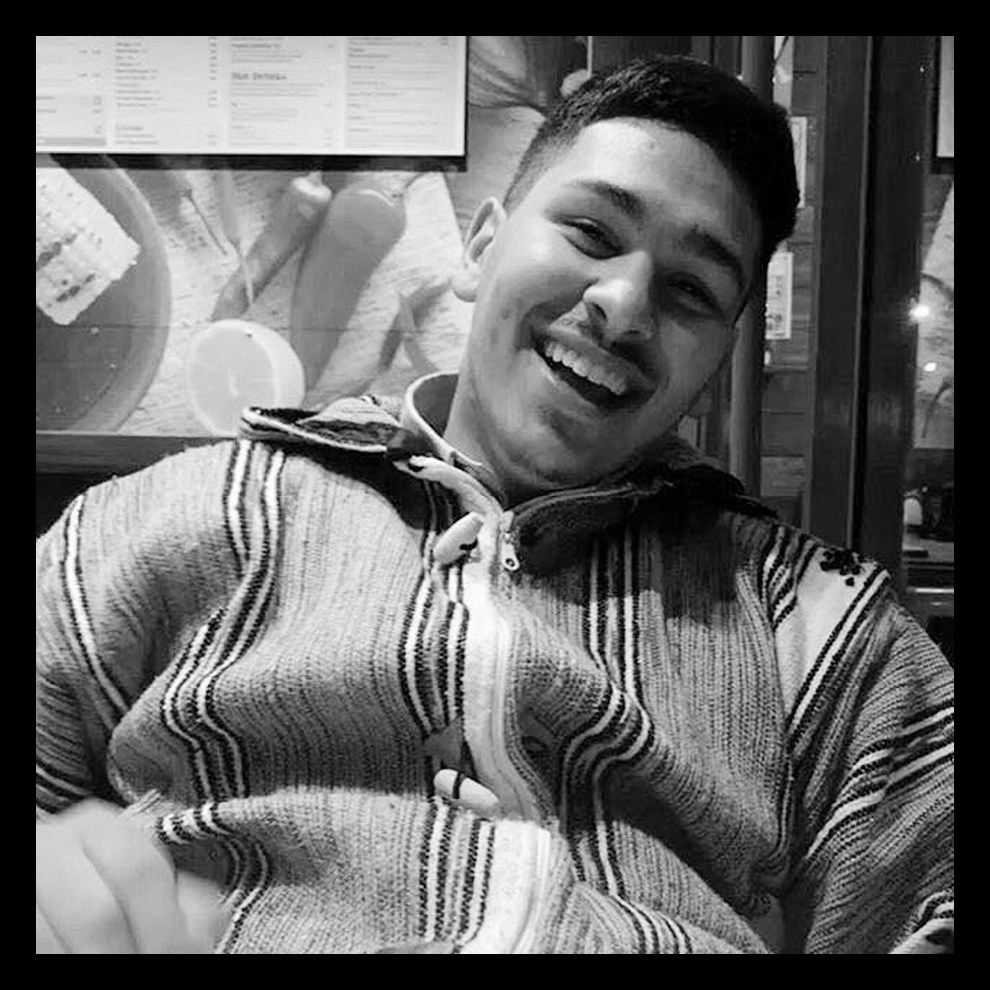 Zak Chebiouni, Yasin's cousin, said: "Yasin was always a supportive figure in the lives of his young cousins, like me, and those in the community. He was a sociable and popular person. He would always help neighbours with their bags and open doors. I felt inspired by his drive to create a better life for him and his family and I will always strive to be as social and outgoing as him so that a piece of him could live on through me."
Mehdi El-Wahabi, 8.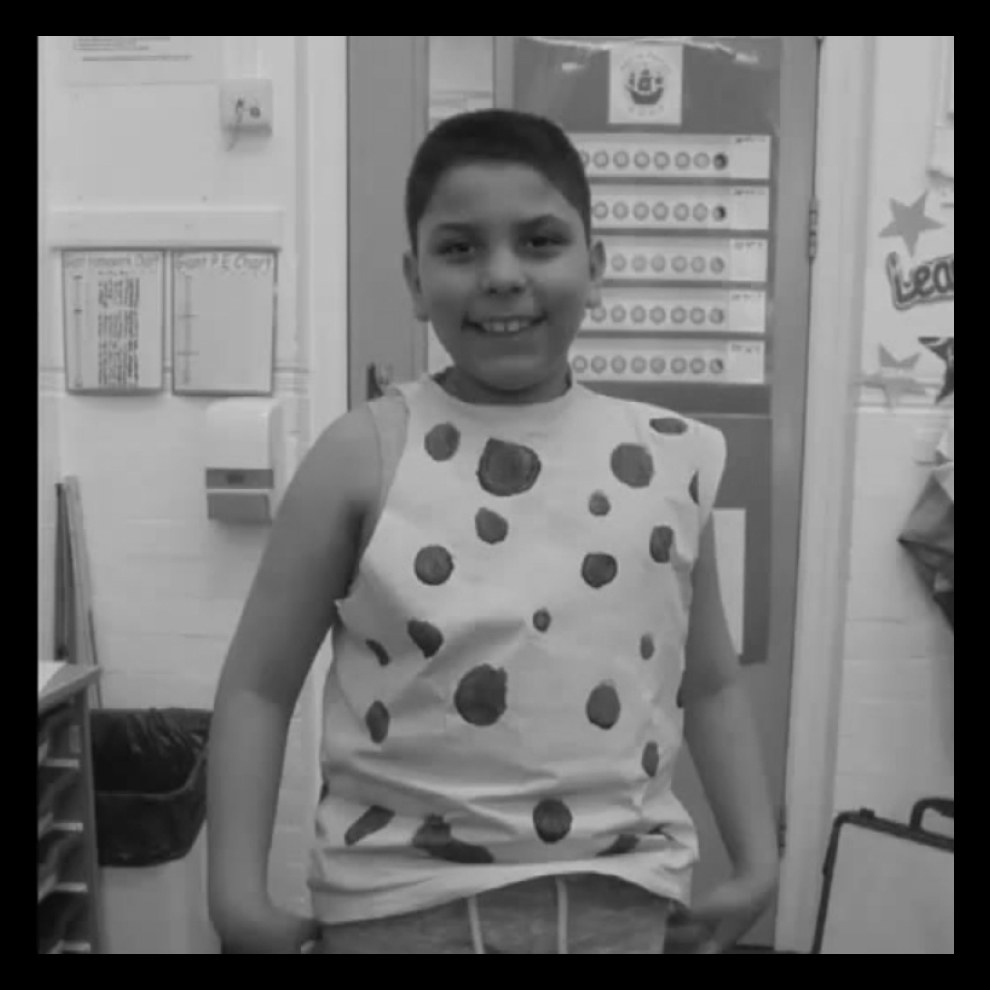 A statement read to the inquiry by 9-year-old Sara Chebiouni, Mehdi's cousin, said: "Mehdi and I both lived in Grenfell Tower. I often visited my cousin Mehdi and we would play on the landing with his neighbours. The parents of baby Logan, who you heard from on Monday, were my cousin Mehdi's next-door neighbours. Baby Logan's sisters used to play with us. We used to have so much fun. The 21st floor was so much more fun and child-friendly than the 9th floor, where I lived.
"We both enjoyed playing Minecraft and Lego. Mehdi had small toys including Minions, Furbies and fidget spinners. His toys were arranged all over his desk so there was no space for any more. He was like a collector.
"We all miss Mehdi. He was a special member of our community and he made us all smile. We must now carry that smile in our hearts as he will always be with us which must make us strong and determined to carry his memory with us forever."
Nur Huda El-Wahabi, 15.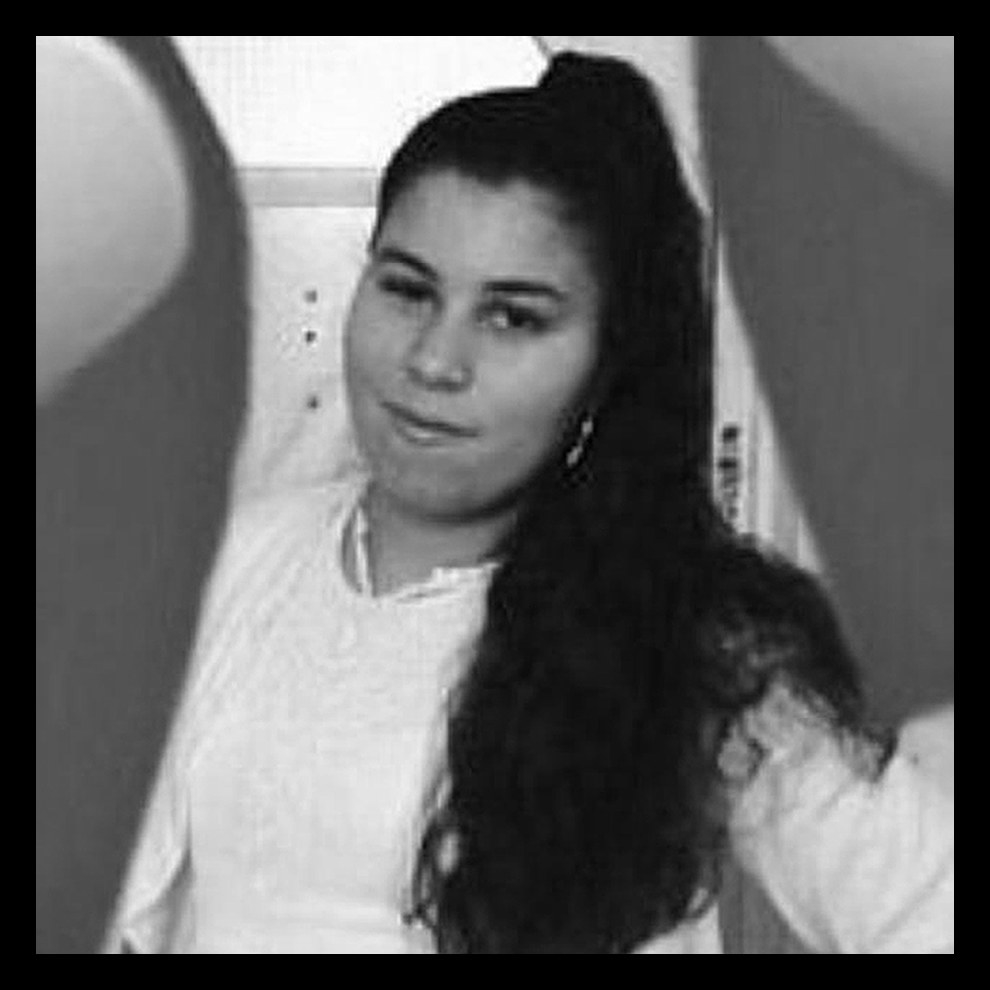 Mariam El-Wahabi, a cousin of Nur Huda's, said: "Nur Huda, a beautiful soul who left us to a early. You was like a big sister to me. We made the best memories together and I wish we had the opportunity to make some more. The indescribable pain I have felt since you were taken away from this world will never go away, and your unique personality will always be a part of me.

"I know I was younger than Nur Huda, but I remember watching her grow into a beautiful young woman. Although many things changed, she continued to be that caring and nurturing person she always was. I'm so thankful to have shared 12 years of my life, almost with Nur Huda, and she'll always be in my heart."
Khadija Khalloufi, 52.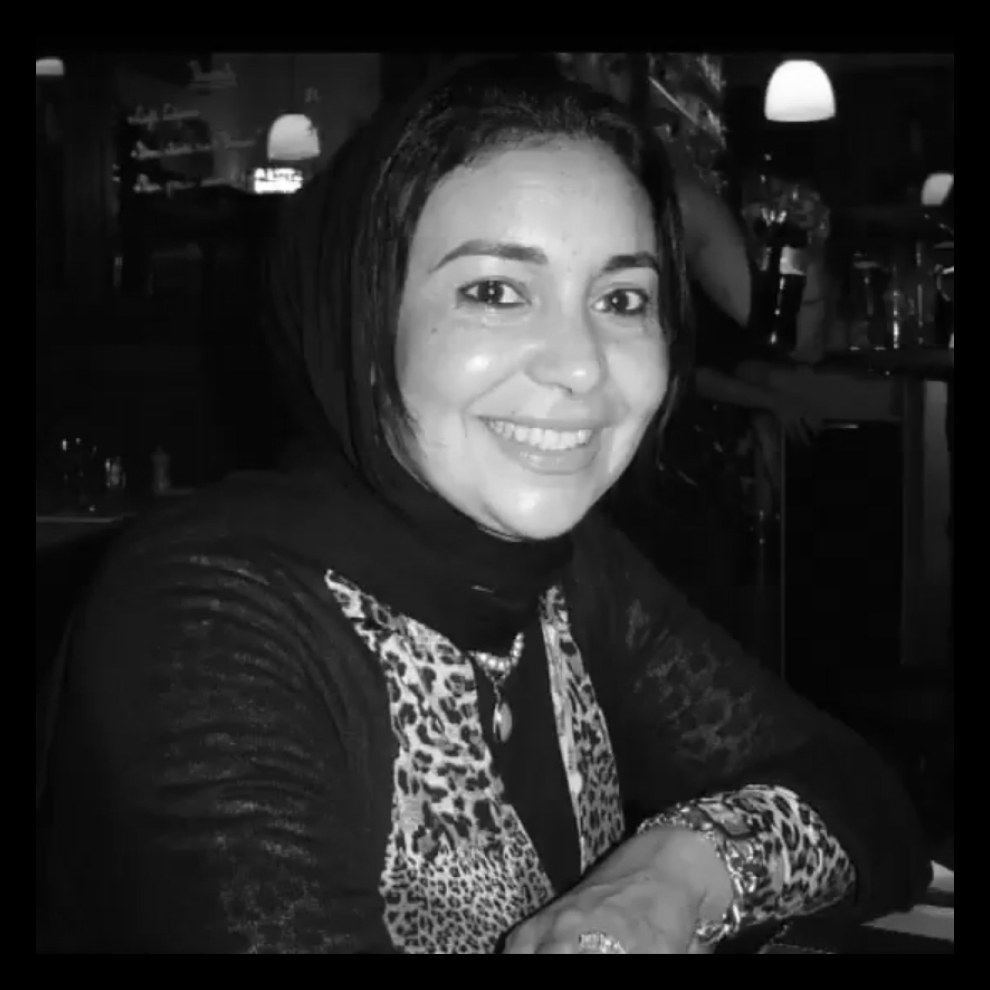 Sabah Abdullah, Khalloufi's husband of 27 years, told the inquiry via a video message:

"I wish I could see or find someone like her – even if it's a little less [the same], it's OK. but I don't think it's available. I've got a son and a daughter and both of them look at her treated her like their own mother. Both of them just couldn't believe what happened to her – I've lost my wife but they have lost their mother.
"I'm not trying to make my wife to be an angle or something, but to them she was more than an angel.
"She was always helping others, and not helping me sometimes! For her, neighbours and friends come first. To help with wherever they got stuck. She would go with them, she would translate, she would help them – and I'd be waiting for her to come back.
"I lost part me. That's it's. I've got nothing else to say."
Jessica Urbano Ramirez, 12.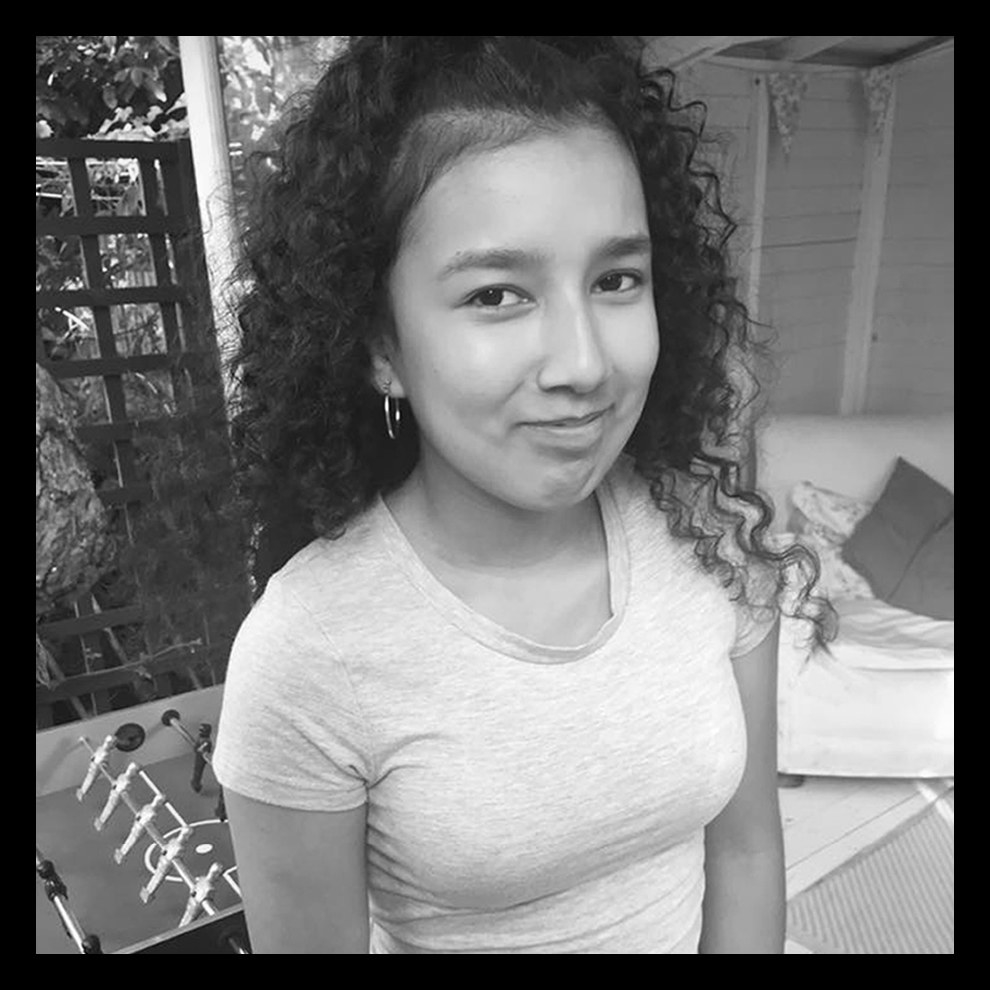 Melanie Urbano Ramirez, Jessica's sister, told the inquiry: "So on the terrible night of 14 June we lost our baby girl, Jessica. The tragedy took Jess away from us two weeks before her 13th birthday, two weeks before we could see her all dressed up, just like she always did her entire life, enjoying any opportunity she had to look her best.
"Jessica was already planning her Quinceañera, which in Colombia is a traditional coming-of-age party when a girl turns 15. She knew that she wanted a yellow theme. She pictured herself in a beautiful yellow dress.
"Jess was reaching the age where you just begin to plan your future. Listening to some of these other pen portraits this week has been difficult for us as we all wish she could have done more and fulfilled her potential."
Yaqub Hashim, 6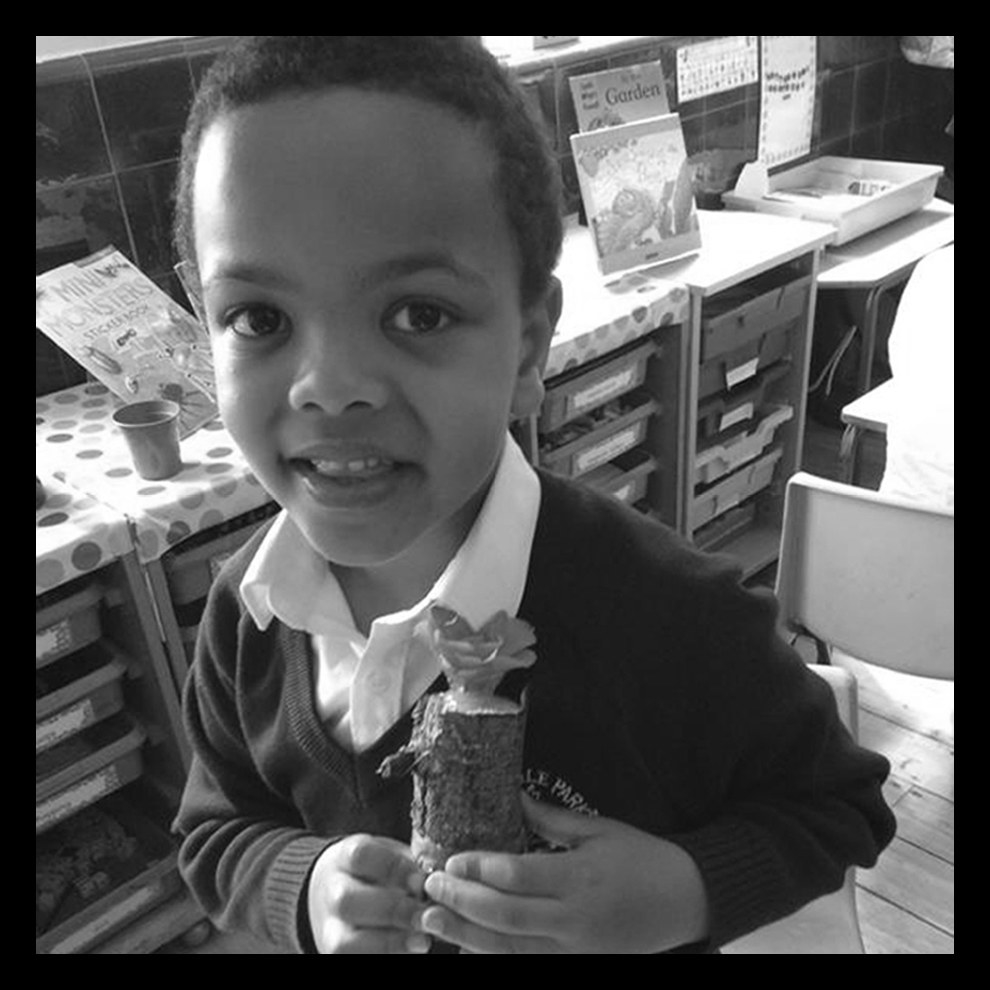 Assema Habib, sister to Hashim and aunt of the children, told the inquiry via a solicitor: "Yaqub was born in 2011. He was the only one in the family that was born in that tower. He turned six on May 2017. I remember calling them on his birthday. He was so happy and surprised that my daughters and me called and sang happy birthday to him. He was wondering how on Earth almost everyone in the world knew that it was his birthday that day.

Firdaws Hashim, 12.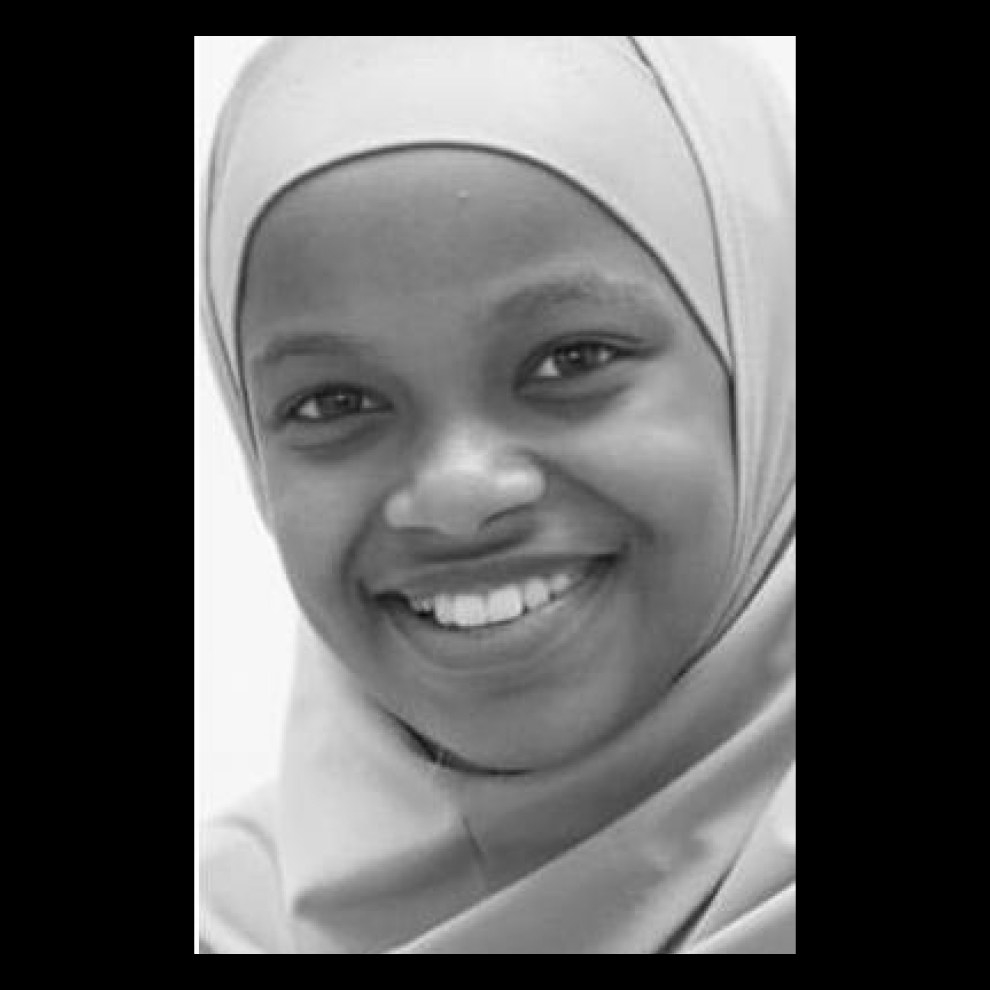 "Firdaws was an intelligent, wise and eloquent 12-year-old girl with an amazing voice. She was born 13 January 2005, two months before she was expected to come into the world. They said she was very tiny, almost the size of a hand. Her parents were very worried if she was going to be okay. How is she going to be when she grows up? She turned out to be a beautiful, intelligent and eloquent girl with a beautiful voice.

Yayah Hashim, 13.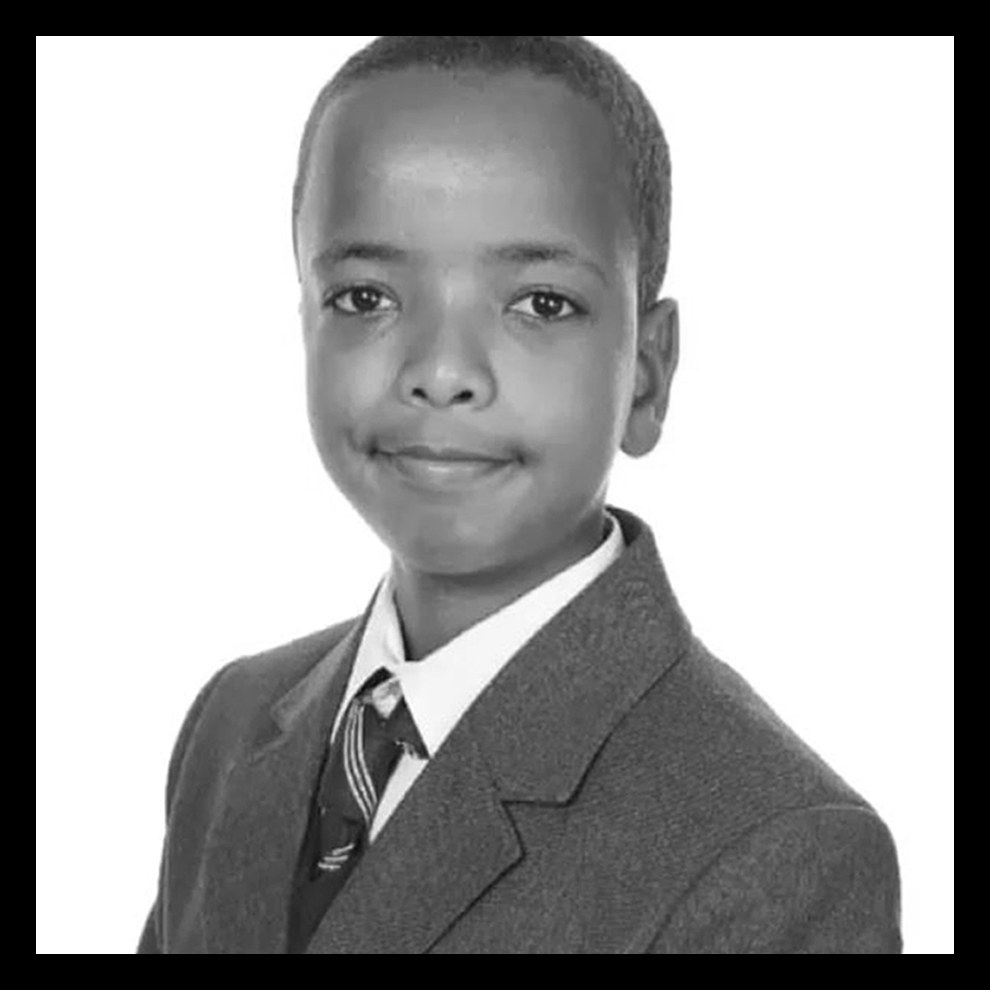 "Yahya was a very kind, polite, loving, generous, thankful and pure-hearted 13-year-old boy. Me and my daughter went to London for the first time to attend his birth. He came to the world on the night of August 6 after long hours of labour. He was a happy baby that used to sleep a lot.

"Yahya was the first one in the family to be identified by the coroner, and when we were told of his identification, I said wherever Yahya was found, the rest of the family will be there. I was not wrong."
Nura Jemal, 35.
"Nura was grateful and she appreciated even the smallest things in life, and her joy was courageous and contagious. Being around her could lighten up anyone's day in a matter of seconds.

"She was sociable; she could befriend absolutely anyone, no matter who they were, or what they believed in. This was made evident by the number of different people who were desperately trying to find her and her family during the early days of the fire."
Hashim Kedir, 44.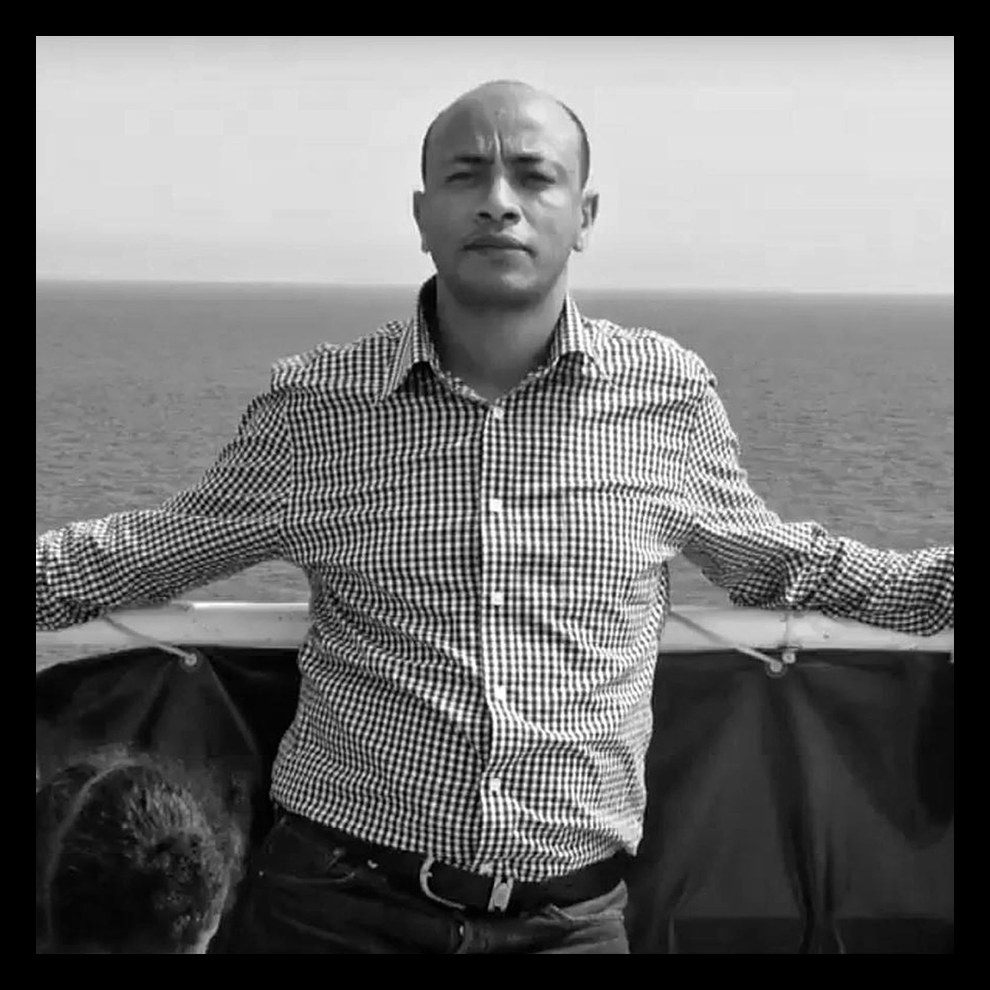 "Hashim loved his kids and his wife Nura very much. … He felt guilty about being away from them and not taking them on holiday more often. He received his black cab licence in 2016. Both Nura and Hashim were very satisfied about that. They both said they could now relax and start spending more time together and travelling more. They were planning to travel to Disneyland on Yahya's birthday in August 2017. I'm almost sure that the ticket for that trip was bought.

Steve Power, 63.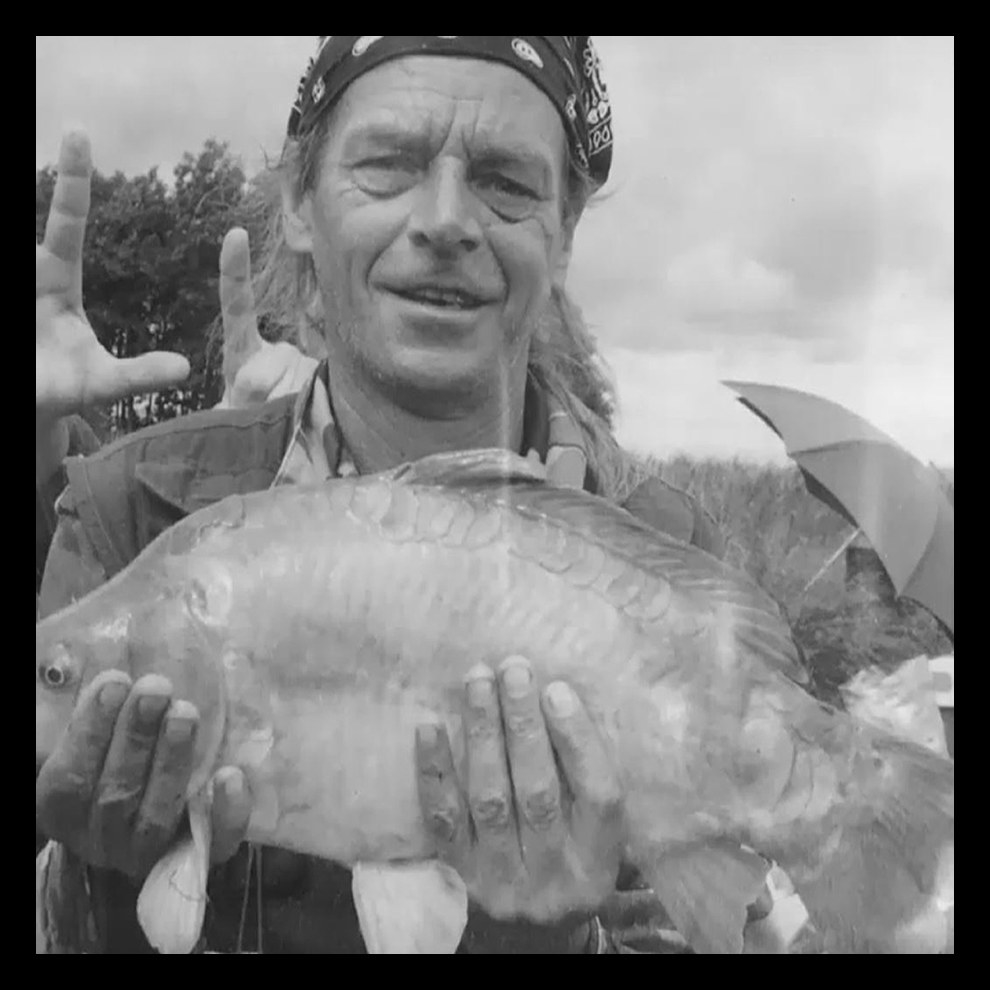 Sherrie Power, his daughter, told the inquiry: "Our dad lived in that block for so long that he would've experienced more than one fire there. I don't know whether that is why he was reluctant to leave that night and, unfortunately, we will never know. But I do know that my dad wasn't in the tower when the fire started, but he came back to wake me up out of my sleep.
"Some of the news reports state that my dad didn't want to leave because of his dogs, but this is not true. Like everyone else, we were told to remain in our homes by authorities, so we did. It wasn't a peaceful night; there was panic and drama. He didn't die peacefully in his sleep. In his last moments, I don't know what he was feeling; I don't know if he was scared, waiting for someone or simply waiting to die. The dogs stayed wrapped around him right to the end.
"He needs justice, all the victims do, because as much as he loved that block, he didn't deserve to die in it."
Eslah Elgwahry, 64, and her daughter Mariem Elgwahry, 27.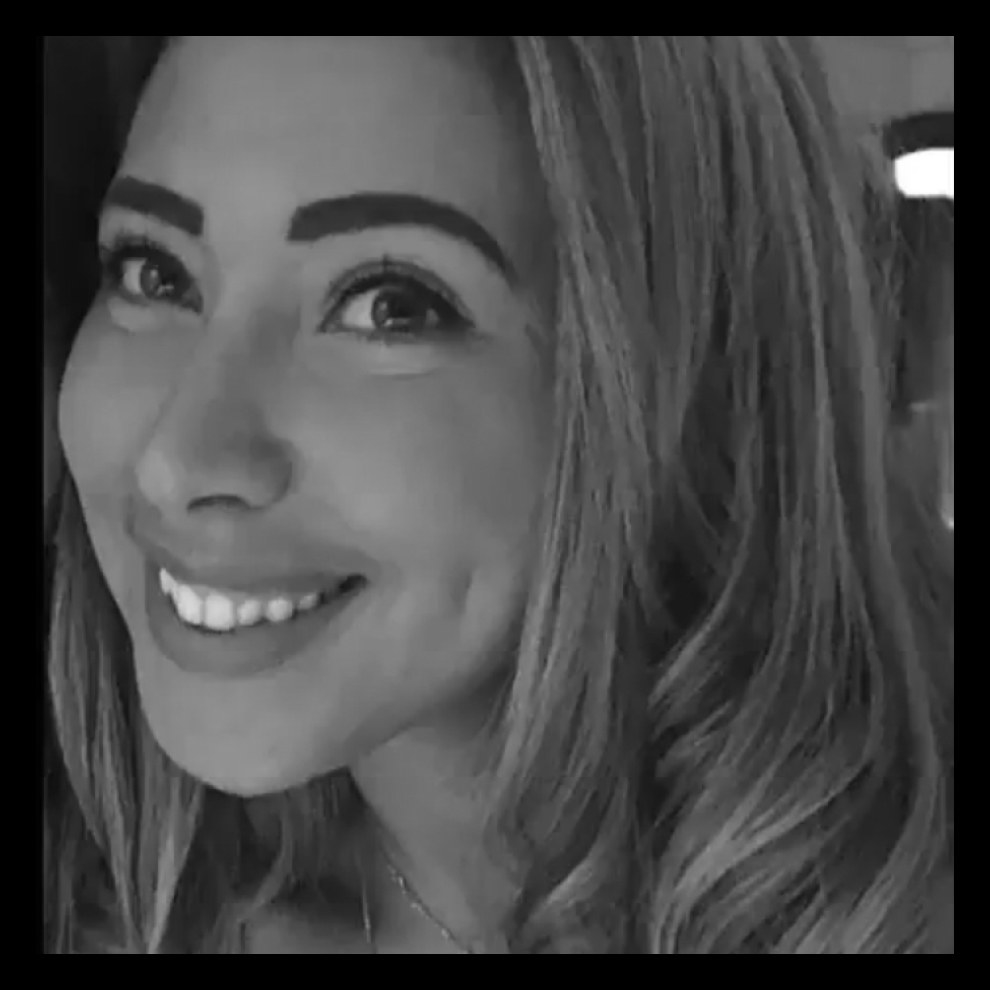 Mariem's brother told the inquiry: "On the night of the fire my wife woke me up with a call from Mariem. My sister told me there was a fire in the building and that she had already left their flat. I could tell by her voice she was scared and anxious. I knew something was terribly wrong and I told her to get the hell out of the building.

"While on the phone to me, Mariem started to calm down and remain patient. She was waiting to be rescued. Meanwhile, I was trying to provide reassurance, comfort and hope by not explaining the horrifying inferno that I could see from where I was standing...
"There were many times I thought about running inside but it was clear this would have been suicide. I know now Mariem was protecting me by not telling me the fact she was already trapped in by fire on the top floor, even before I arrived on the site. She had become very selective in the information she told me and did not display her true emotions. She was protecting me by not telling me the flat where she took refuge had quickly become a deathtrap.
"You will have noticed by now I have spoken very briefly about my mum, Eslah. I honestly do not have the mental strength or the courage to go into too much detail about her. I find it extremely difficult to even share a photo publicly, but maybe, with time, that will change."
Gloria Trevisan, 26.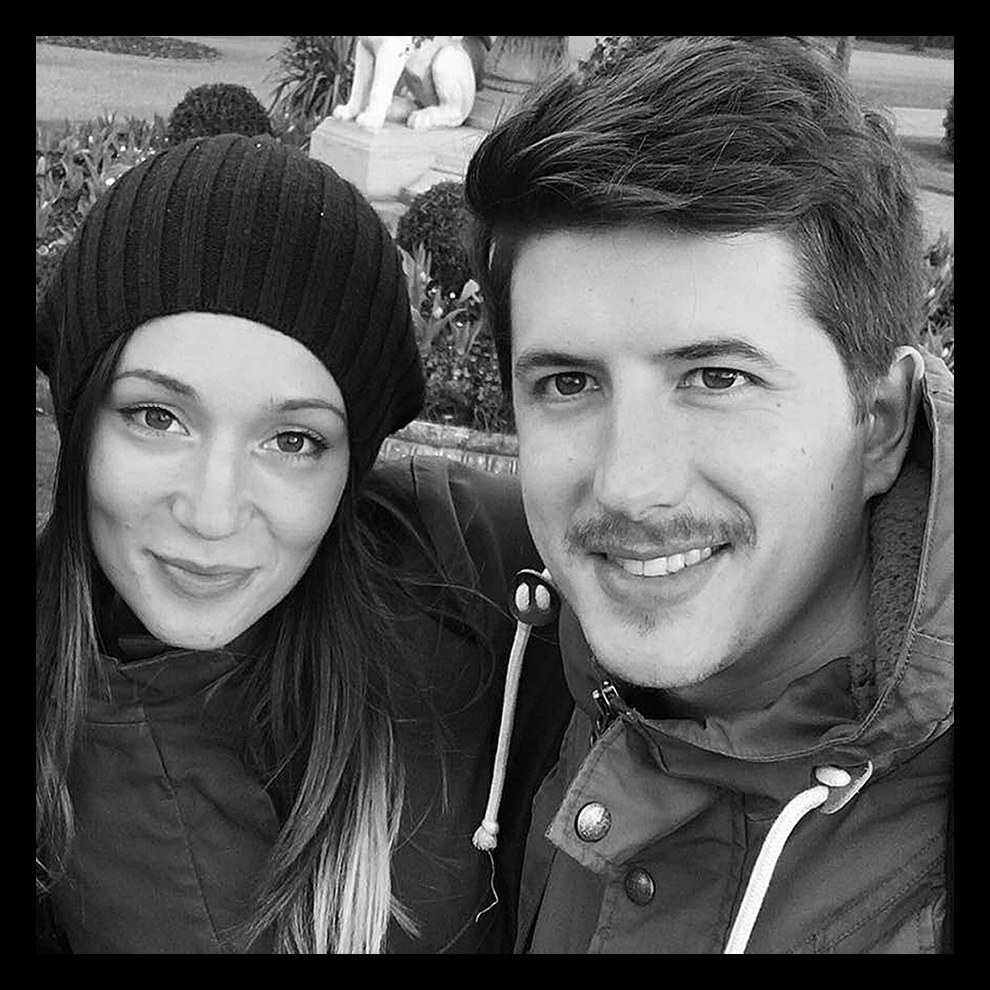 Emanuela Disaro, Trevisan's mother, said through an interpreter: "Gloria was a girl full of life. She really loved life and, although she missed the sun, she missed the food and she missed Italy generally, she was very happy for the work and the job that she had found here, so she was happily settled here.

"14 June was mine and my husband's 37th anniversary so I did ask Gloria to come back to Italy for our anniversary. She said she was going to come a week later because it was Mark, the brother's, birthday. So it's destiny. I cannot blame anybody for this. It was meant to be that way.
"I really wish that the person or the persons who took the decision to put that cladding in that tower that caused the death of so many people for no reason that died in vain, I really hope that that person or these persons will feel in their conscience the pain and the grief that they caused to all of us."
Isaac Paulos, 5.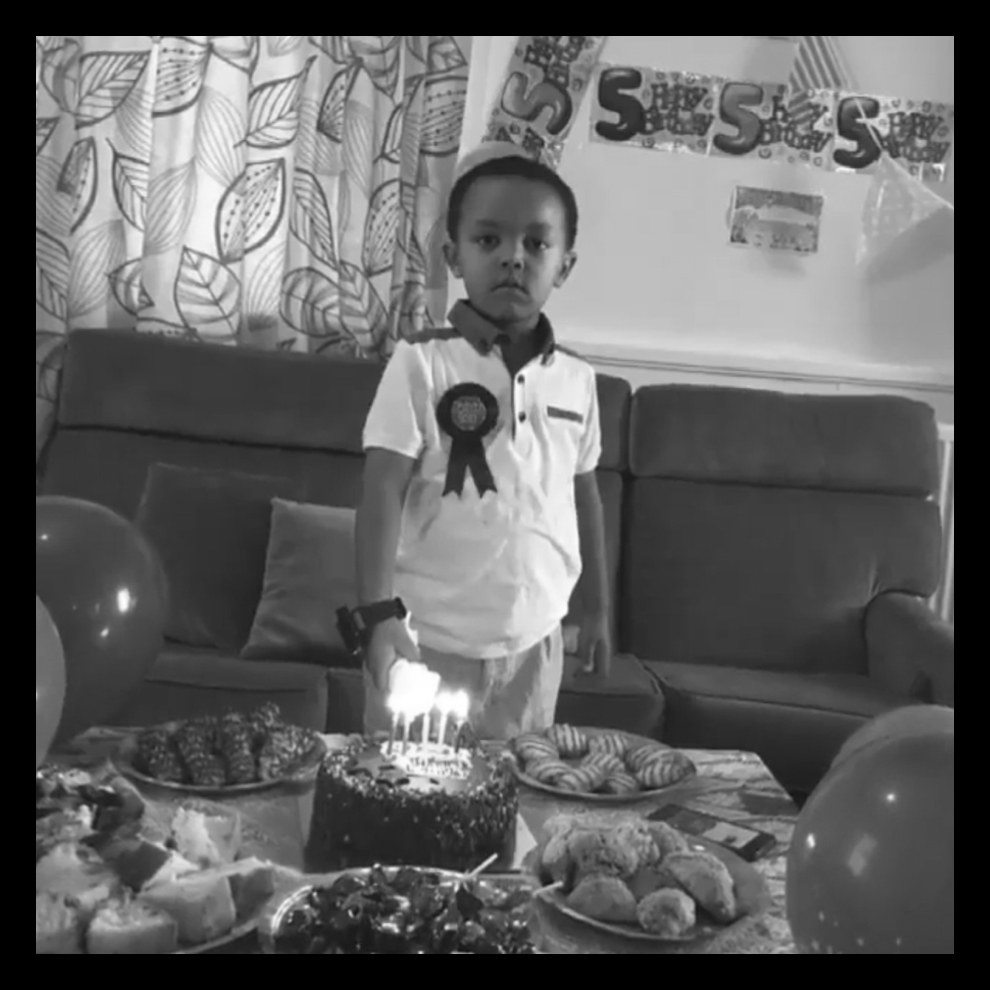 Isaac's father, Paulo Tekle, told the inquiry: "The night of the fire I said goodnight to the children and kissed them asleep. They were good about going to bed. They go and the house fell silent as they drifted off. That night was normal like any other night. We were all asleep and peaceful, but suddenly I heard a noise in the corridor and we opened the door.
"We were on the 18th floor in flat 153. There were people on the landing running and panicking. They said there was a fire and that it was coming up the side of the building. Like a lot of other people that night, I called the Fire Brigade. I was told to wait and the Fire Brigade was aware and that they would come to get us. I called our friends in the building and woke them up. They left their flat and they're all alive. I'm happy I saved their lives.
"But every day I ask myself the same question: what if I had not listened and we had left right then and there? My Isaac would be here today? I would not be sitting here telling you about my boy and our pain?
Berkti Haftom, 29, and Biruk Haftom, 12.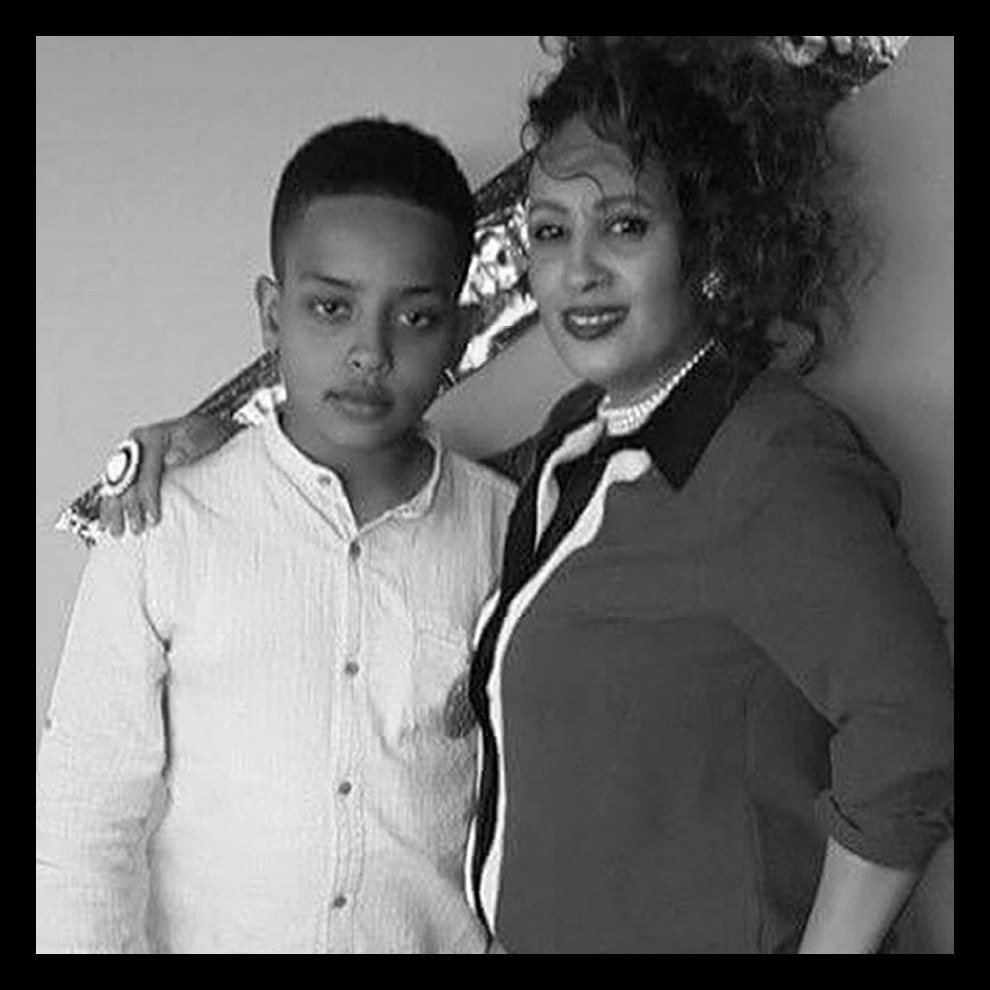 A statement read out on behalf of the Haftom family said: "Our sister Berkti was 29 years old when she lost her life at Grenfell Tower on the morning of 14 June 2017. She was 10 weeks pregnant. Her son, our nephew, Biruk, was only 12 years old. Biruk died with his mum. We have no doubt that our sister would have been holding and hugging him to the last, protecting and comforting her little boy, despite knowing that there was no hope for them inside that tower.
"Berkti sought refuge here in the United Kingdom around 2004. This country was kind and generous and respecting of human rights. It gave our sister refuge, refugee protection, and she was safe from the horrors back home.
"The Grenfell Tower disaster did not take away our deep love for them both."
Sisters Sakineh Afrasiabi, 56, and Fatima Afrasiabi, 59.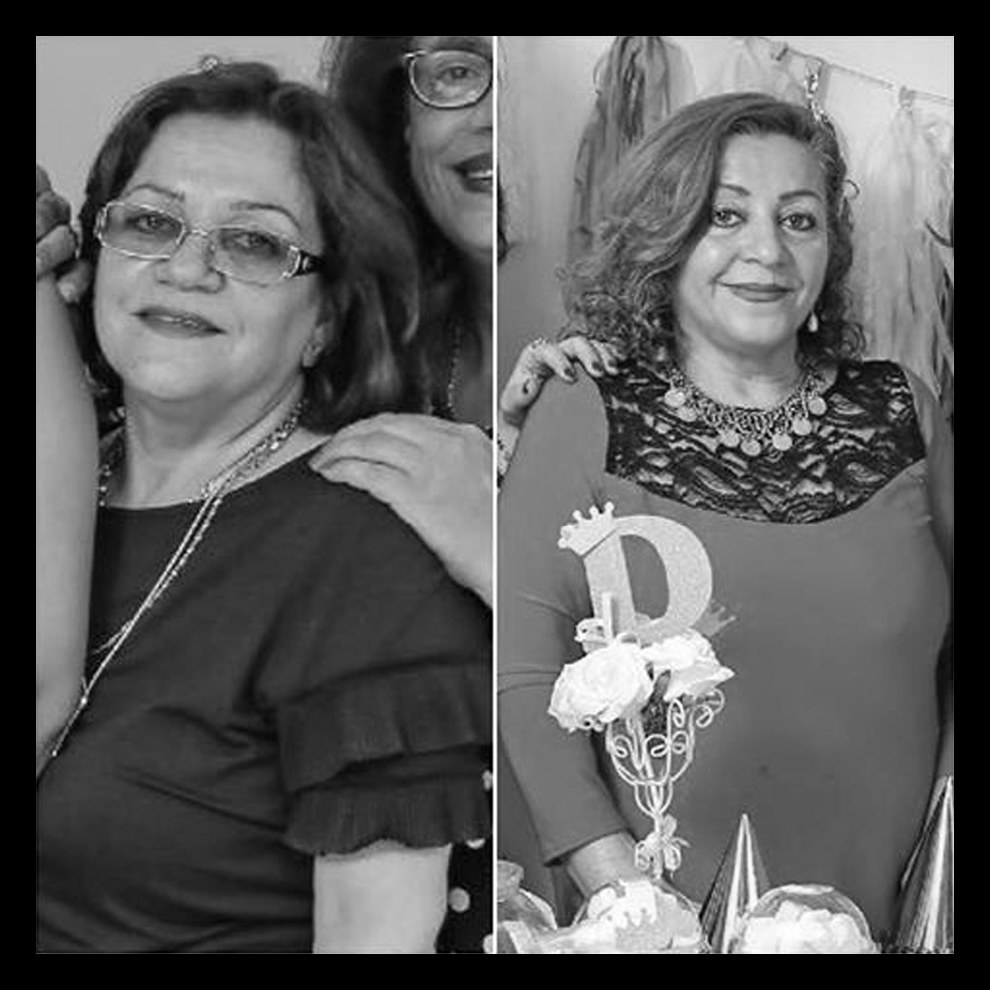 Nazanin Aghlani, daughter of Sakineh Afrasiabi, told the inquiry: "My mum lived through the revolution and the war in Iran and faced bombings. It was a very scary period of time. They were fighting for their survival. They had to flee her home city during the Iran-Iraq war to Shiraz, which is where I was born.

"On 13 June, the last night, my sister Mona and I, with our sons and other relatives, were visiting my mum. My aunt Fatemeh was also visiting and stayed the night. It was a warm night with a lovely clear sky. My mum had made our favourite fish stew for the very last time. I remember her coming to the lift to say goodbye and asking to kiss my son goodbye for a second time.
"My mum's home was always calm and a safe place, but not that night. With the fire at Grenfell, something inside all of us died that night. Every day, again and again, as our mind tries to make sense of this disastrous tragedy, we come to the conclusion that it was not only the horrifying fire that took my mum's life that night; the discrimination and failure in duty of care by the housing allocations team, which resulted in a vulnerable, physically disabled and partially-sighted pensioner to be housed on the 18th floor of a tower block, equally took the life of my mum."
Hamid Kani, 61.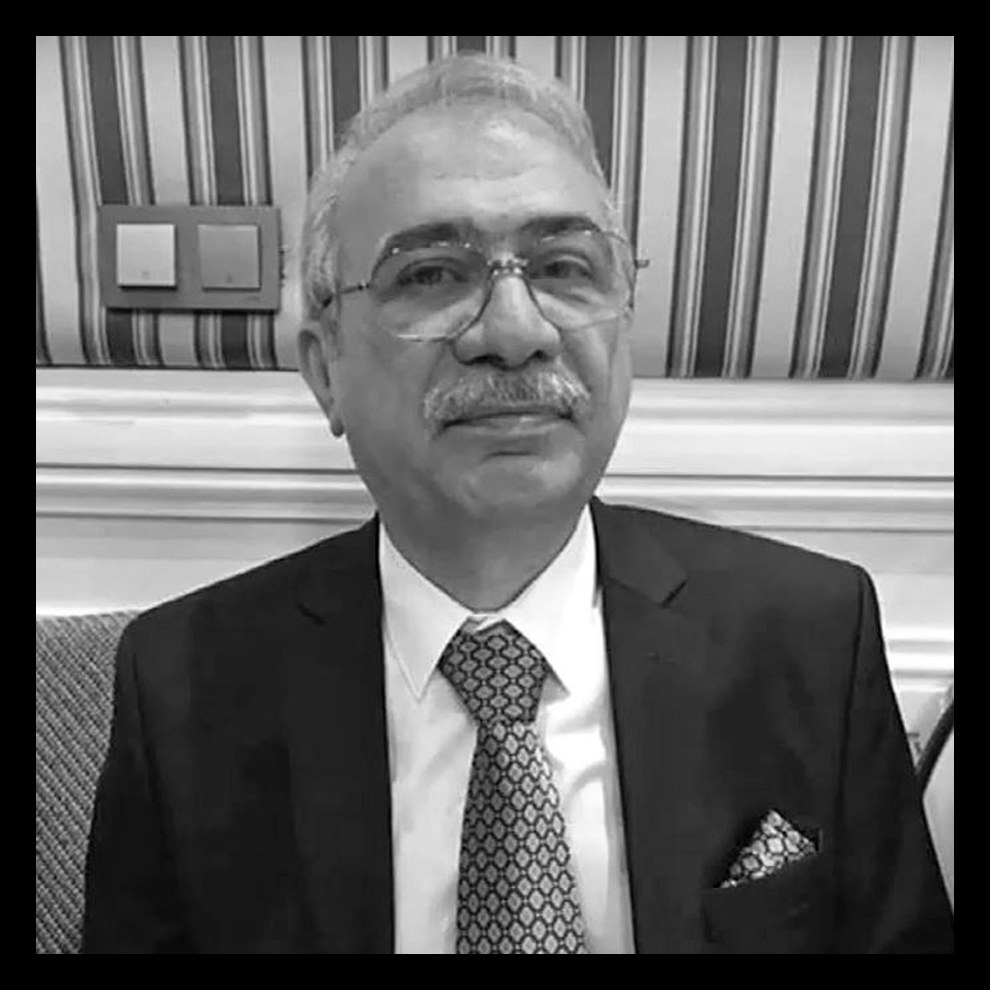 Kani's cousin, Masoud Shahabeddin, told the inquiry through a solicitor: "He loved to make people laugh. In the early 1980s he had a major role in a couple of comedy plays which were critical satires of the regime in Iran. The videos of these plays became very popular in Iran and, as a result, he was blacklisted by the Iranian government and could not return to his home country for a number of years. When his father passed away and he was unable to return to attend his funeral, he was distraught, and he ended his acting career.
"Hamid was a beloved son, a brother, uncle, cousin and friend. He was adored for his commitment to his family, especially his mum and sisters, nieces and nephews. He was the best man at my wedding in Lancashire where I live, another city he visited frequently over the years. However, he mostly looked forward to his annual visit to Tehran. In fact, he had a ticket and was due to go back on 24 June 2017, a trip he never got to make."
Mohammad al-Haj Ali, 23.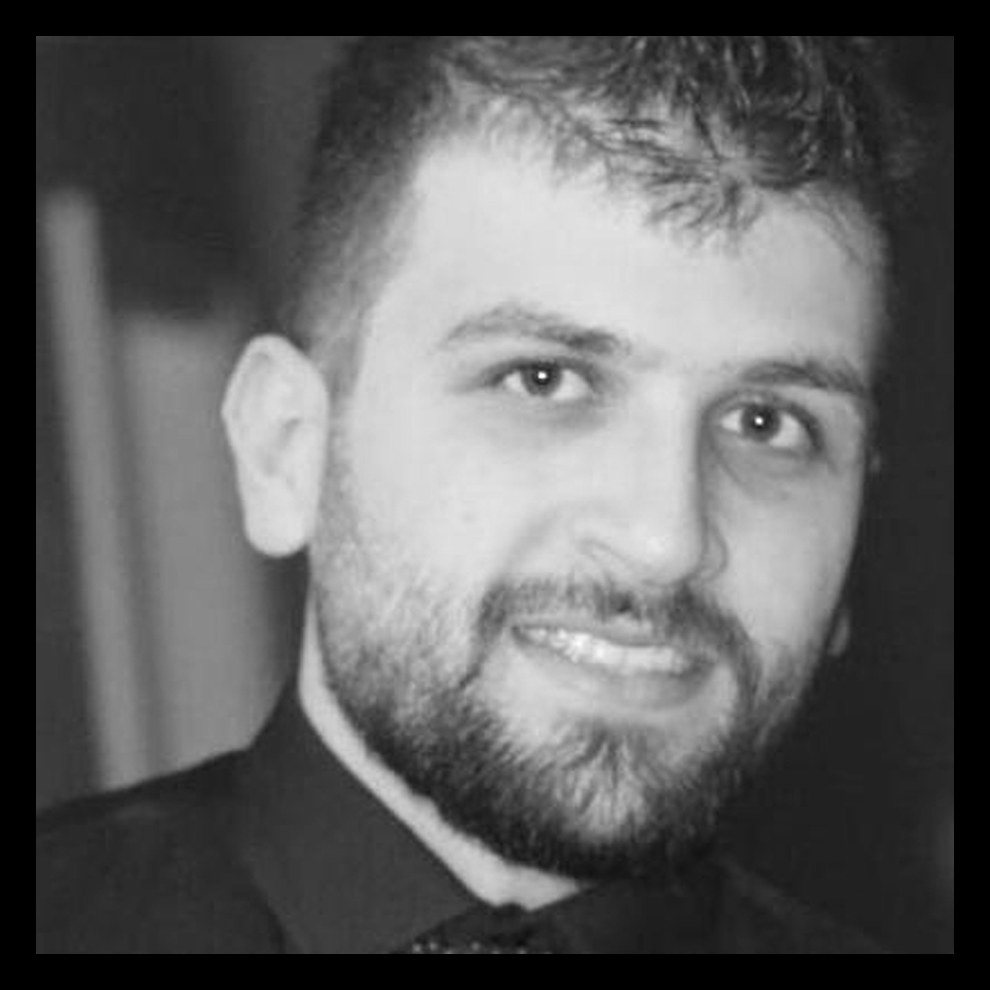 Al-Haj Ali's childhood friend, Mahmoud Al-Karad, told the inquiry: "Mohammad was like a brother to me. We grew up together in Daraa, which is a city in south-western Syria. I first met him when I was in primary school at age of 11. Even at that young age, I could see that he was special. One of a kind.

"He was a very compassionate person who cared about people. He was a perfectionist; everything that he did, he excelled. He had only been in the UK for three years and already he had his UK driving licence, he was working and he was studying engineering at university. He had big hopes for the future. He wanted to build his life in the UK, to bring his family, become an engineer, marry and have children. He was a family man. He was dedicated to his parents and his brothers and sisters.
"I spoke to him on the phone while he was in flat 113 of the Grenfell Tower on the night of the fire. He was 20 in there with a mother and her child. The fire was blazing. I told him to get out, that he should leave. His reply shows the kind of man that he was. He said: 'How can I leave? How can I leave the child?' He also told me to tell his family that he loves them."
Fathia Ali Ahmed, 71, Abufars Ibrahim, 39, Isra Ibrahim, 33.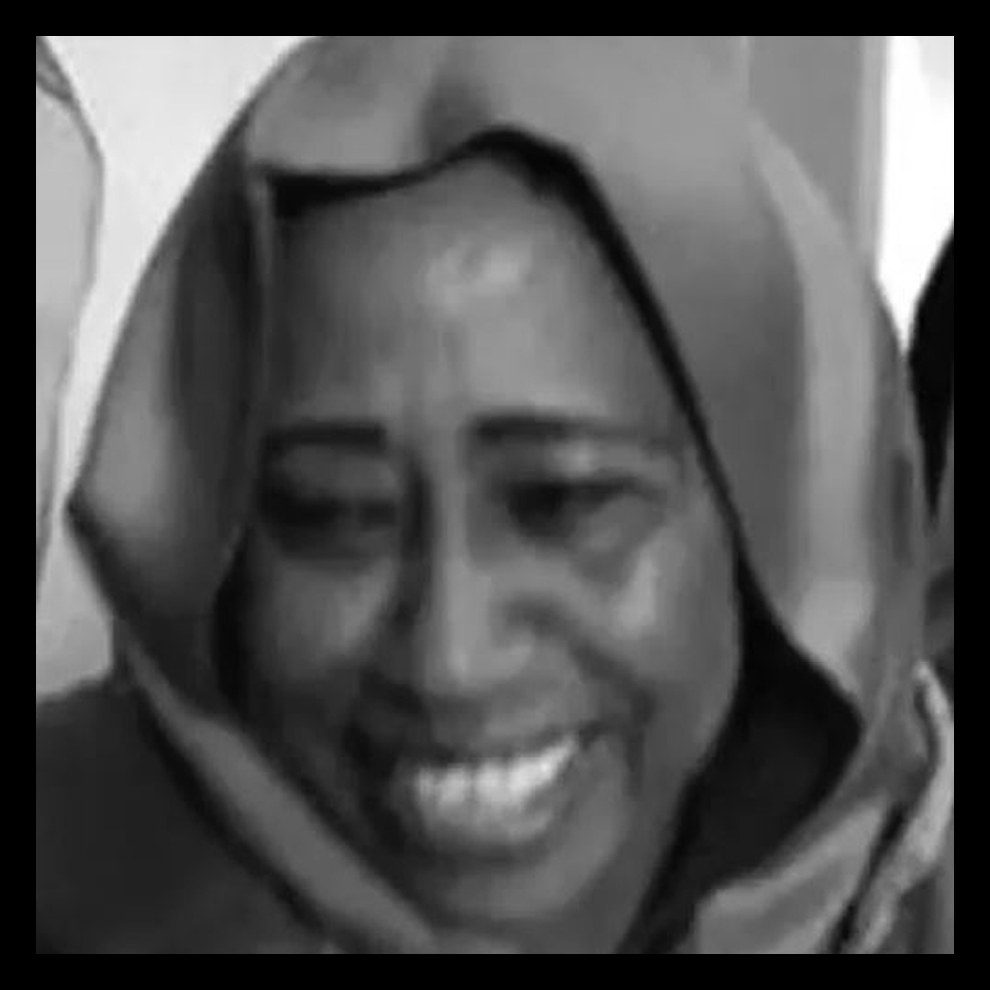 Abu Baker Ibrahim, the son of Fathia Ali Ahmed and brother of Abufars and Isra Ibrahim, told the inquiry: "My mother was headmistress of a primary school back in Sudan. She was married to a military officer and we had a very lovely childhood, well looked after, well cared for, enjoyed ourselves very much in a very loving, secured family.
"We came to England. My mother, my brother Abufars and my sister Isra, and my eldest brother and sister went to Romania to study. We enjoyed our time in England. We loved it very much.
"We were very tight. We understood each other. We all did. And what amazed me is she done things that I didn't know about that were very charitable, and she kept it to herself. I've seen that love and compassion towards others in my sister, the line of work that she chose, shortly before she died."
Raymond "Moses" Bernard, 63.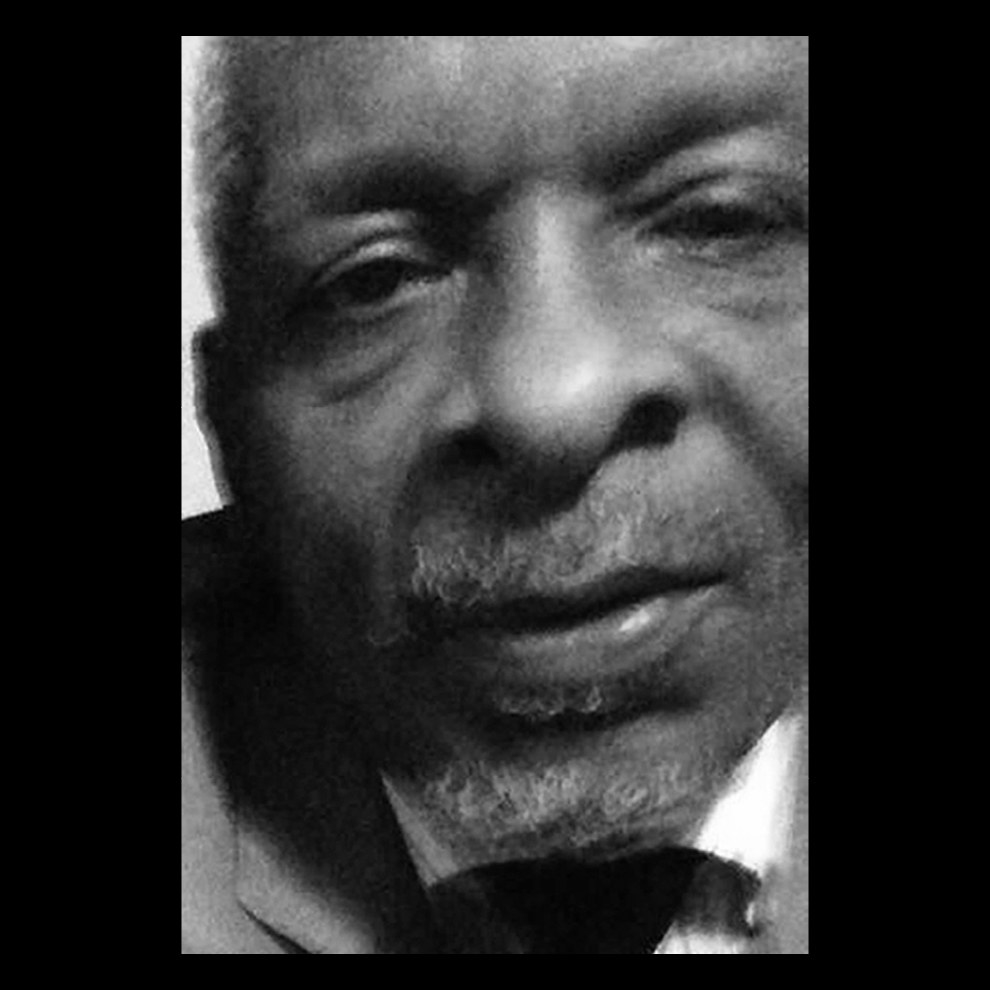 Bernadette Bernard, sister of Raymond Bernard, told the inquiry: "My brother was not only my elder sibling; he was my friend, my rock, someone who helped me to shape my outlook on life, my go-to person if I needed help and/or advice in times of trouble.

"On that fateful night, seven individuals were located in Ray's flat. These were Deborah Lamprell, Jessica Urbano, mother Berkti Haftom and her son Biruk Haftom, Hamid Kani and one other. As there was no way down to escape, the only alternative was to head towards the top floor. There they met Ray and took refuge in his flat.
"The positioning of the bodies of Deborah, Jessica, Berkti and Biruk were on my brother's bed, with my brother resting beside the bed on the floor. This shows the respect he gave to those who lost their lives that night, and we know that he would have given comfort to each of them before they took their last breaths and departed this world."
Omar Belkadi, 32, Farah Hamdan, 31, Malak Belkadi, 8, Leena Belkadi, 6 months.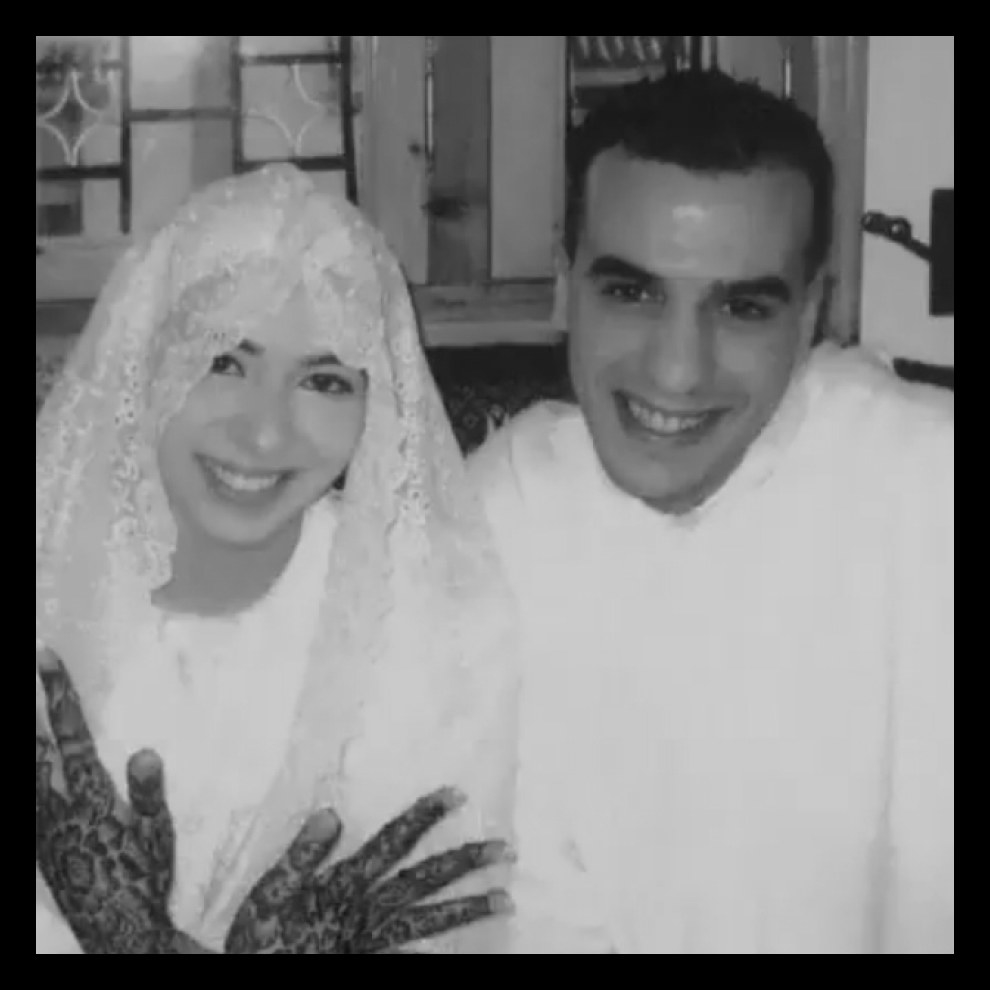 El Alami Hamdan, father of Farah Hamdan, told the inquiry: "Once – it was in Ramadan – I was going to pray. On my way to the mosque I met Farah. She was going to pick her children from the school. It was 3.15, I remember. She told me, 'Dad, where are you going?' I said, 'I'm going to the mosque to pray Asr.' Leena at that time was in the buggy, so I uncovered her face and she was smiling, and then she will pretend that she's asleep. Maybe I did that twice or three times.

"And at that time Farah, my daughter, hugged me, and I didn't know that that night was the night when they will die."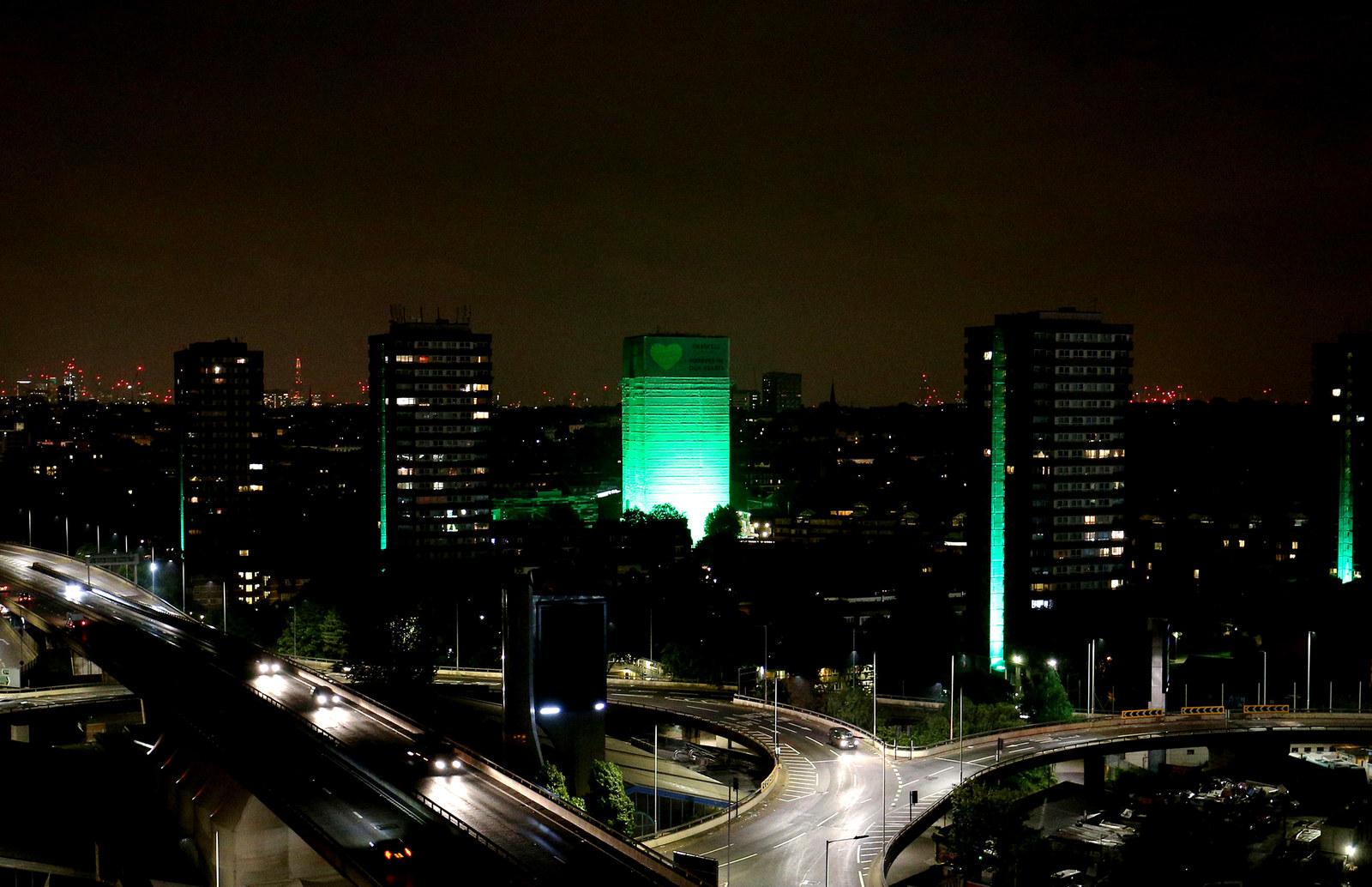 The NHS has advice for anyone struggling to cope with the anniversary of the fire.