This is the face of one frustrated radio phone-in host, James O'Brien of LBC, taking a call from a man who voted to leave the EU.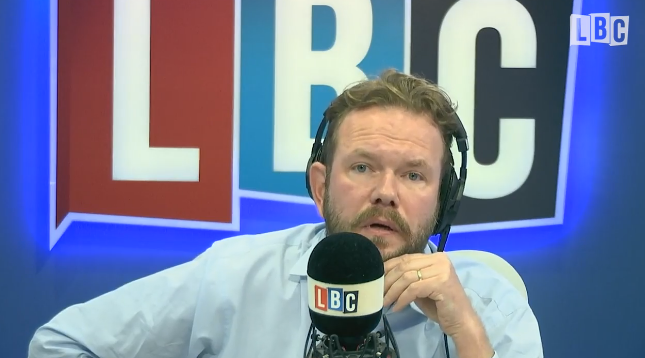 O'Brien asked a listener on Tuesday morning – Ashley, an electrician from Pinner in northwest London – why he decided to vote Leave in the EU referendum on 23 June. A clip of the call has gone viral and been shared almost 40,000 times so far.
Ashley said he thought there would be a negative economic impact as a result of Brexit but said he was willing to make the sacrifice "so we can control our own laws".
Asked which law he specifically was looking forward to getting rid of, Ashley replied: "Any." He then began to laugh, whereupon O'Brien responded: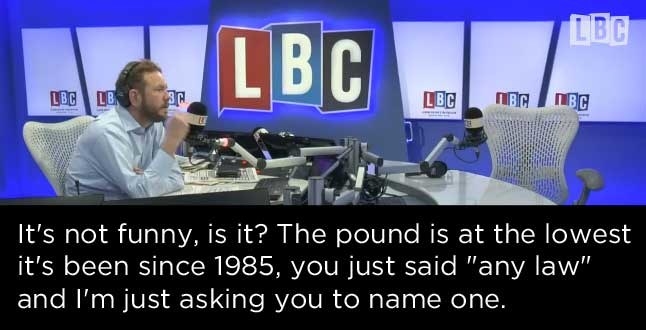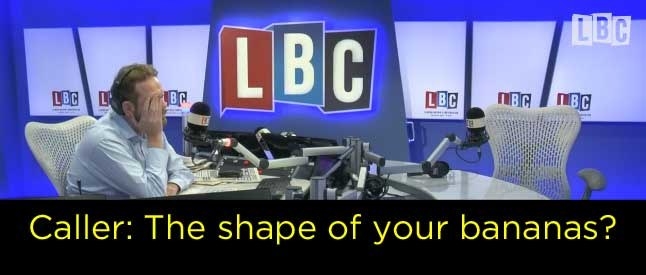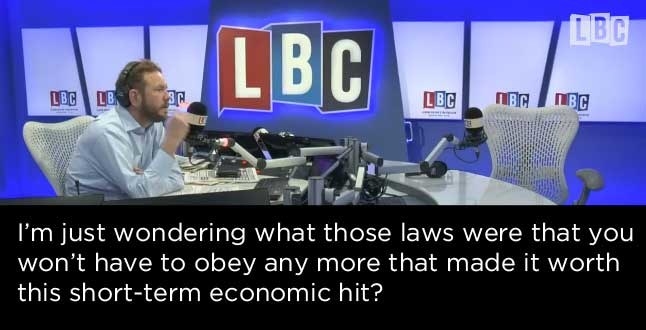 Boris Johnson, leading Leave campaigner and now the foreign secretary, claimed before the referendum that the EU dictated what shape bananas had to be – a claim O'Brien dismissed as "a lie".
And after being pushed by an increasingly frustrated O'Brien, Ashley then admitted he couldn't think of any specific EU legislation that Britain would be better off without.

The caller then went on to say he was also concerned about immigration, particularly the "mobs of immigrants not willing to integrate" that could be seen in Plymouth, but he couldn't explain how this actually affected his life.