This Football Journalist Was Googling Pictures Of Dogs During A Match For Some Reason
"It's one of the biggest games of the season. I think I'll look up some pictures of cute dogs."
Update 2.16 PM: The dog-watching reporter was the Telegraph's Chris Bascombe, who comes clean here.
He says he was trying to decide what kind of dog most closely resembles Belgian midfielder Marouane Fellaini:
"In the diligent pursuit of accuracy I used a well known search engine to check photographs of an Afghan hound. My instincts were right. Fellaini bore no resemblance. So then, what dog? Ah, there it is. A poodle. Fellaini, with that bushy head, resembled a poodle on steroids. An overgrown poodle. That's it. That will do."
The 1-1 draw between Manchester United and Bayern Munich in the Champions' League last night was one of the biggest matches of the season. But it was no match for cute dogs.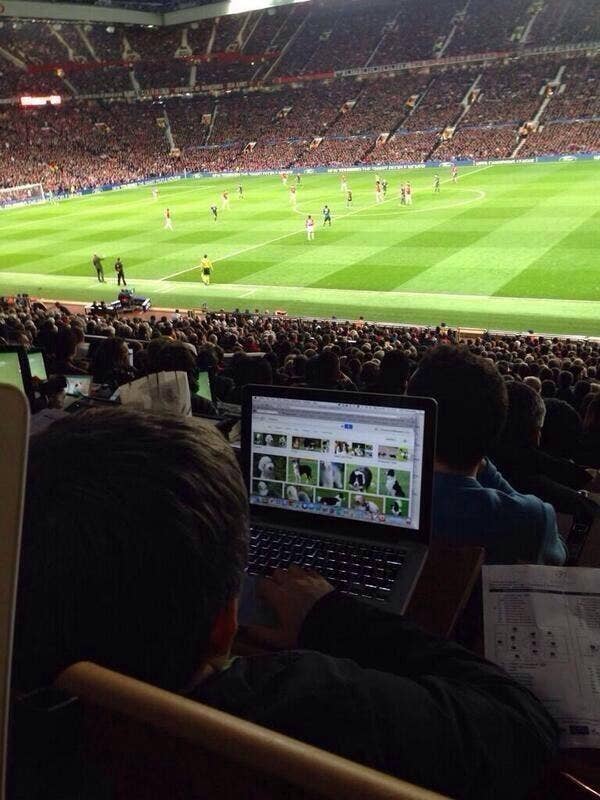 In fairness, it wasn't a classic game. Surely every football reporter has thought "I'd love to see a picture of a sheepdog" while covering an important European clash.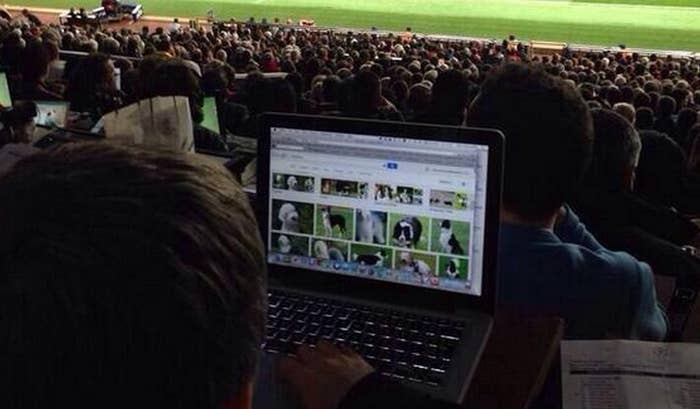 But to be fair, what would you rather look at? Wayne Rooney?