You see a lot of stuff on the Tube but seldom something as good as this: A dad taking his daughter to a Frozen sing-a-long event dressed as Elsa.
The next day another image emerged of the father and daughter duo outside Cheshunt station, north of London.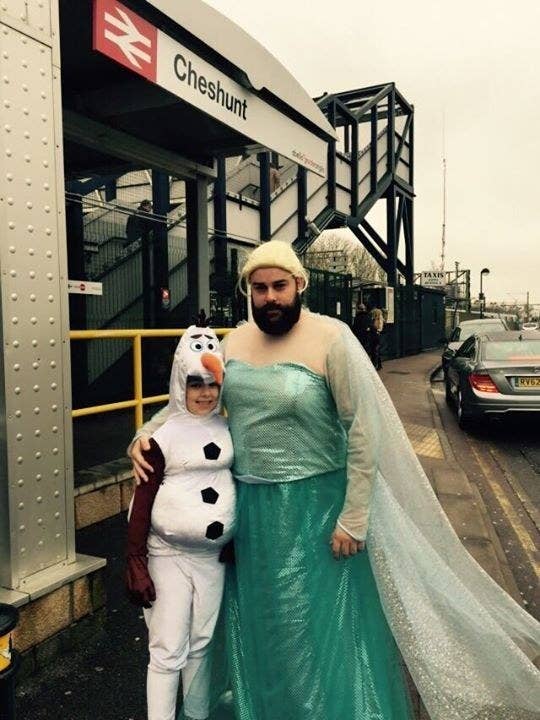 One Reddit user claimed the pair were on their way to a Frozen sing-a-long screening, and that the father runs a tattoo parlour.

Commenters on Reddit were asking why he didn't go for the Olaf outfit instead. But maybe he just likes wearing the dress.

We'll update if we manage to speak to the Frozen-loving dad.