A hospital porter who was fired for allegedly stealing a £4 breakfast meal from the canteen – but claimed he intended to pay for it later – has been reinstated after threats of strike action from staff.

Aldren Tomlinson, a father of three who had worked at King George hospital in Ilford, east London, for 15 years, was dismissed last Thursday after a disciplinary hearing on Wednesday.
But one week on, his employer, the outsourcing firm Sodexo, which runs various services in the hospital, has given him his job back after a successful appeal.
In a statement released by the GMB trade union, Tomlinson said: "If it was not for being a member of GMB I would not have got my job back. My friends and work colleagues who were prepared to go on strike are all GMB members. I am delighted at clearing my name and getting my job back."
Tomlinson's GMB representative, Michael Dooley, said: "GMB welcome the commonsense decision to reinstate Aldren to his job as hospital porter.
"Dismissing a worker with a 15-year unblemished service record was not the best move Sodexo made – maybe they thought that it was acceptable, but the strength of GMB came down from day one and I imagine they realised that we were not going to leave this member to his fate."
The row centered on the events of 11 January, when Tomlinson ordered a fried egg on toast and tea and took other items from the hospital canteen only to realise, he claims, that he had left his wallet at home. According to the GMB, he indicated to the canteen staff that he would pay for the goods later.
Sodexo, however, disagreed with his version of events and ruled that the misunderstanding was on Tomlinson's part.
The union claims hundreds of staff signed a petition calling for Tomlinson's reinstatement and that its members discussed a range of options including direct action.
In the letter informing Tomlinson of his dismissal, seen by BuzzFeed News, Alan Brownlie, facilities manager, said: "The management stated that you had been seen taking food from the restaurant without paying for it, two witness statements one stated that you had asked for a fried egg, serving yourself other items from the counter in a takeaway box and made a tea, not hearing what you said, walked away and past the till not paying. The other witness on the till stated that you had approached to obtain a knife and fork only."

The letter stated that Tomlinson apologised and admitted the allegation.

It said: "The panel has taken into account your 15 years' service [and] the remorse shown. It is clear that there was a misunderstanding although on balance the Panel believes that the misunderstanding was yours in that a cursory comment and nod could be interpreted as requesting permission and receiving permission and confirmed."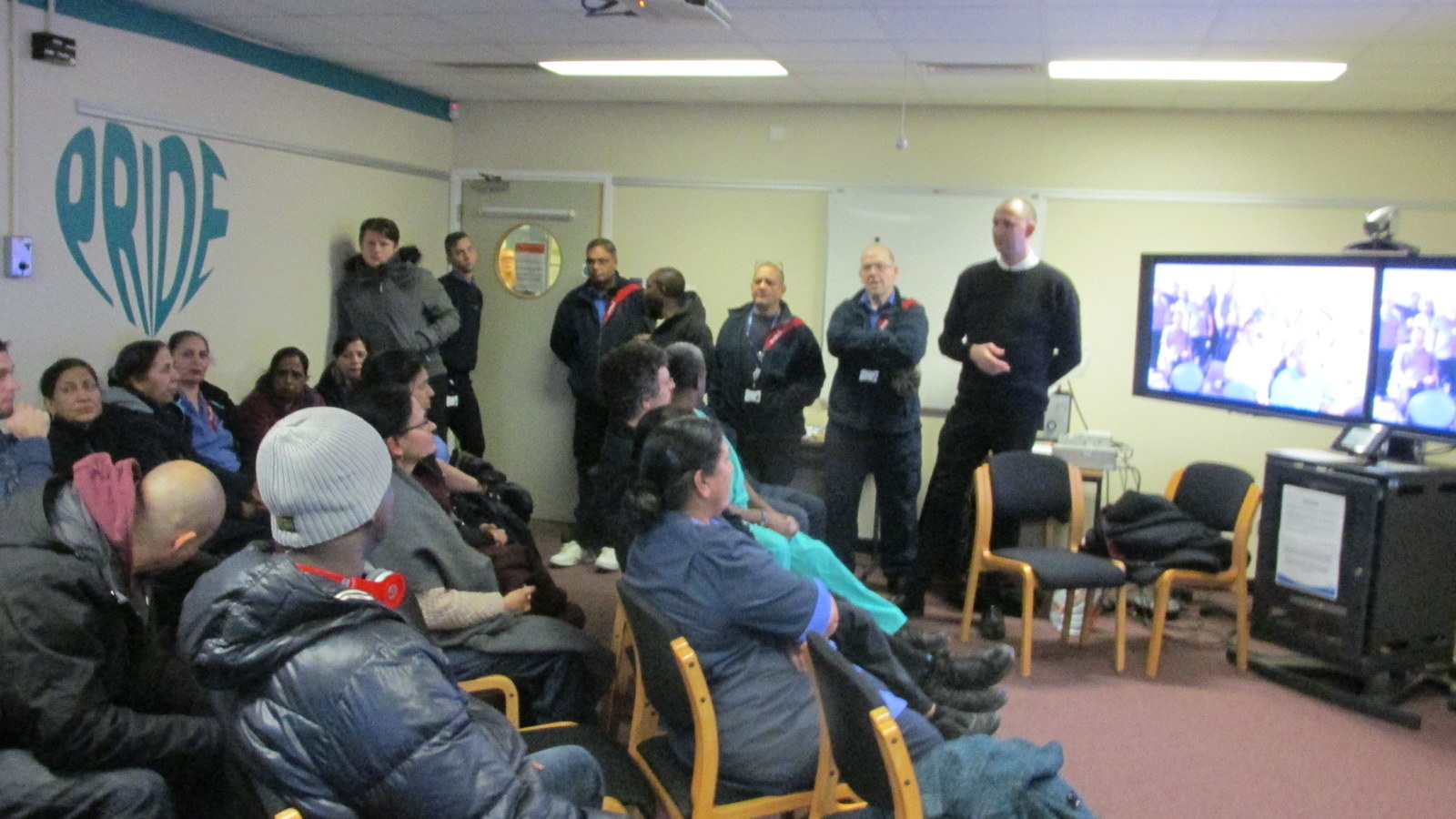 Dooley said last week that staff feared Tomlinson's sacking was part of a wider desire from Sodexo to replace experienced staff with cheaper, younger workers. "I can't say that is the case or not, but I can't think of any other reason."

A petition to reinstate Tomlinson said: "We the undersigned are appalled by the recent decision of King George hospital soft facilities management to instantly dismiss Aldren Tomlinson, a porter with 15 years' unblemished loyal service for the 'theft' of breakfast egg on toast valued at £4.00. ...
"We do not condone nor support those who steal from the hospital. But we disagree that this case was theft. As we know Aldren to be a decent and trustworthy person who is now branded a thief and faces long-term unemployment."



A Sodexo spokesman said: "We received an appeal, reviewed the situation and offered the employee reinstatement, which he has accepted. We look forward to seeing him back at work on Monday."
Barking, Havering, and Redbridge University Hospitals NHS Trust did not return BuzzFeed News' request for comment by the time of publication.

Looks like there are no comments yet.
Be the first to comment!