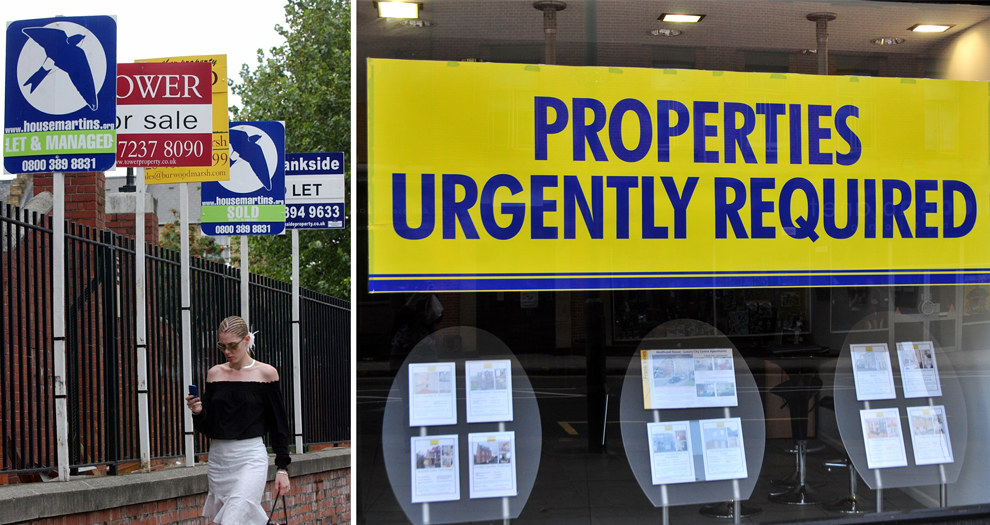 Property industry figures have warned that problems caused by the chronic shortage of affordable housing in the UK are set to continue whatever the outcome of the general election on 8 June.
BuzzFeed News canvassed a number of property companies for their views on the election, and many urged political parties to increase their focus on housing to prevent the country drifting further into crisis due to a longstanding undersupply.
In a joint statement, David Cox, CEO of the letting agents' group ARLA Propertymark and Mark Hayward, CEO of the estate agents' group NAEA Propertymark, said: "All political parties need to put housing front and centre in their election manifestos.
"The country is rapidly moving towards crisis point, where a chronic shortage of housing has become unsustainable. Rather than trying to look at individual issues, it's time to take a holistic view of housing policy."
The shortage of affordable homes is fast becoming one of the defining issues of this election, just as it came to dominate the London mayoral election of 2016, and a consensus is building among landlords, investors, estate agents, and developers that the imbalances in the market are unsustainable.

Some of the property market's big names, such as the estate agent JLL, have openly welcomed the prospect of a Tory victory.
Ian Hawksworth, the CEO of the developer Capital & Counties, which has reduced the value of its land holdings in west London amid a wider downturn in the prime new-build residential sector, said: "I suspect that for every buyer that slows down a purchasing decision there will be another speeding up in anticipation of sterling strengthening if there is a solid Conservative majority."
But others are less convinced. Jonathan Stephens, managing director of the property investment firm Surrenden Invest, predicted a Conservative win but said the main problems facing the market would remain whoever won.
"When it comes to the UK property market, it'll be business as usual. There remains a chronic undersupply of housing and for whoever ends up in power as a result of this general election, building more homes and supporting the UK property sector will no doubt be at the top of their agenda," he said.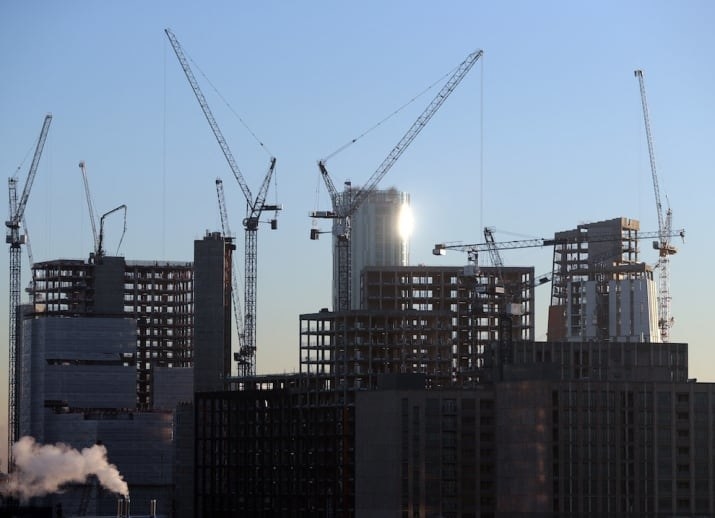 Arran Kerkvliet, investment director at London-based property investment company One Touch Property, said that house prices will rise "regardless of who is in power" because of limited housing supply. But he added that anyone hoping that the government's promise of lower immigration after Brexit would ease the housing crisis may be disappointed.
"Many may think that the government's promise to lower immigration to the UK post-Brexit will affect the demand as fewer people will be competing for houses. Theresa May promised to reduce immigration to 'tens of thousands' during her tenure as home secretary, yet that has not been the case.
"More recently, Brexit secretary David Davis has admitted that EU migration will rise for several years after Brexit, so a decrease in demand due to fewer people does not seem likely."
He added: "In conclusion, I do not think that either party [Conservative or Labour] are representative of landlords, and neither party have directly addressed factors that will affect property prices, or seem to be promoting punitive policies that will simultaneously negatively affect the buy-to-let industry whilst inflating property prices."
Jean Liggett, CEO of Properties of the World, a property-buying agency in St John's Wood, London, was more upbeat and said the decision to call an election was a "very positive" one for the UK property market.
"May needs a popular mandate and the general election will give her that. I expect the Tory majority will increase in the House of Commons at the expense of Labour seats. It will stamp May's authority and decrease uncertainty going into negotiations regarding the UK's exit from the EU," she said.
"Markets in the UK dislike uncertainty and crave certainty. This certainty will positively impact on the UK property market, resulting in increased sales, increased prices or at least no decreases. UK and worldwide property investors will continue to make the UK a primary market for them to invest in."
Like many who responded to BuzzFeed News' questions, Liggett called on May to reduce the level of stamp duty land tax (SDLT) paid by buy-to-let investors.
For Trevor Abrahmsohn, MD of "super-prime" luxury estate agents Glentree International, the turmoil of an early election is preferable to uncertainty over domestic policy later on, when Britain will be embroiled in Brexit negotiations.
"As is usual before a momentous event there will be a great deal of 'wall sitting' as people will forestall making decisions to move home, until after the results are known following the election," he said.
"In truth, I am not sure it will make any difference whatsoever for the long-term outcome of residential property and underlying values, but there could be an opportunity for canny buyers in the next eight weeks to 'snap up' a bargain or two, from sellers who have become 'battle weary' over the last year or so from the malaise created by the former chancellor Osborne and his daft stamp duty hikes.
"You never know, with an increased majority in the Tory party, the pound could strengthen against the dollar and euro, which I suppose may not be good news for our foreign investors who have been lured by cheaper sterling following the unexpected referendum result last year."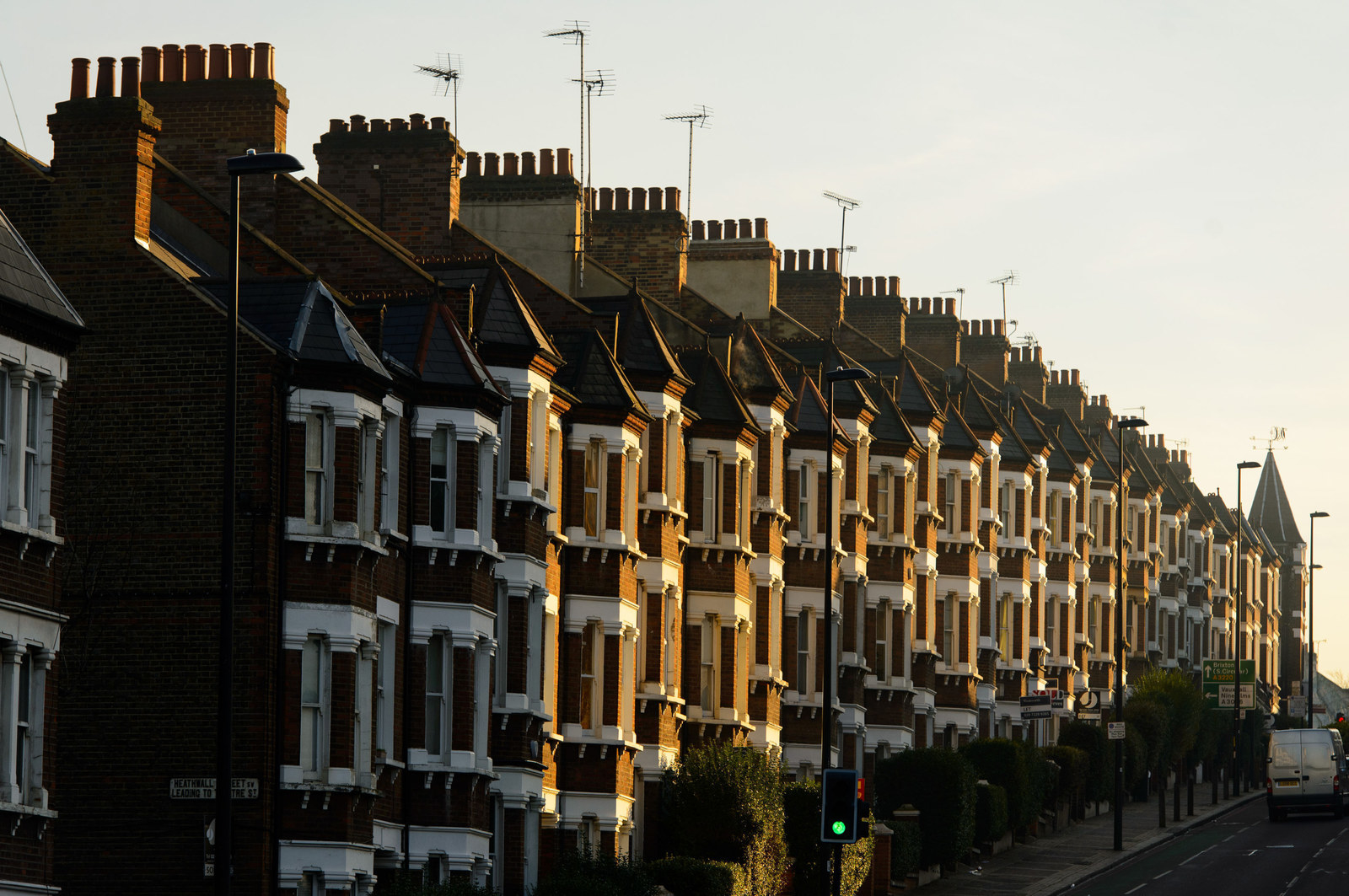 Richie Tramontana, director of residential sales and lettings agency Red Property Partnership, was cautious about the market's prospects after the election and said it would take reforms to stamp duty to rejuvenate it.
"We don't believe that prices will increase anytime soon. Property [priced] less than £1 million are still selling well and in some cases we're seeing price increases. However, the pricing on more expensive properties, over £1.5 million, is down compared to pre-April 2016, and currently there doesn't seem to be much confidence that this end of the market will get any better in the short to medium term.
"Even if the Conservatives win the election, there are still a lot of issues to battle through with Brexit. The only way to stimulate the higher end of the market is to drop the additional 3% SDLT, which has grounded the property market at the top end to a halt. This would clear the way for first-time buyers at a realistic entry point while maintaining some traction at the higher end of the market, which London is renowned for."
why%20Are%20Asking%20Prices%20For%20London's%20Luxury%20Flats%20Falling