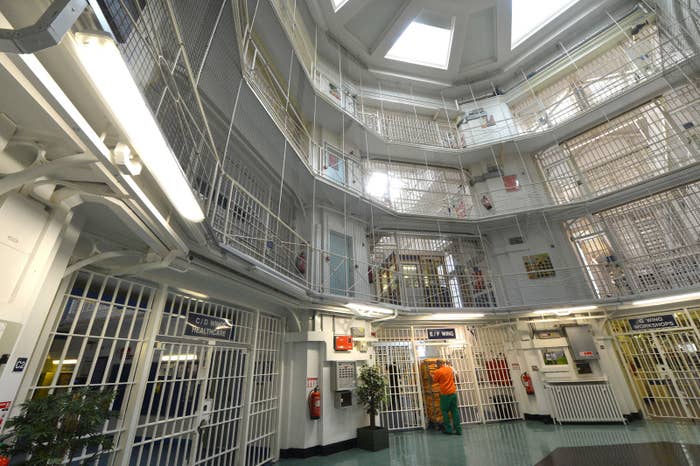 Prisons and probation services are failing to meet the needs of newly released long-term prisoners, 1 in 7 of whom end their sentence with no idea where they will spend their first night on the outside, according to a report campaigners have called "devastating".
The damning report into the national Through the Gate (TTG) resettlement scheme was jointly released on Wednesday by Her Majesty's Inspectorate of Probation and Her Majesty's Inspectorate of Prisons.
It described how prisoners suffering from mental illness and addiction struggle to access services after leaving, while many are released without anywhere to live because of a lack of housing and delays to state benefits.
TTG, part of the Transforming Rehabilitation programme, is delivered by the 21 privately run Community Rehabilitation Companies (CRCs), which took over from probation trusts when the service was privatised in 2015.

In October 2016 the two inspectorates reported that TTG was providing a poor service for short-term prisoners – and they have now concluded that the programme is having little or no effect on long-term prisoners' lives.
In a jointly written foreword, Dame Glenys Stacey, the chief inspector of probation, and Peter Clarke, the chief inspector of prisons, said that if TTG services were removed tomorrow the effect would be "negligible".
They continued:
There is much more CRCs should be doing to make a difference to the lives of those they are meant to be helping, but we found them focusing most of their efforts on meeting their contractual targets, to produce written resettlement plans. Responding to the needs of prisoners received much less attention, but meaningful expectations are not specified clearly in CRC contracts, and good, persistent work is not incentivised or rewarded None of the early hopes for Through the Gate have been realised sufficiently.
The gap between the aspiration and reality is so great, that we wonder whether there is any prospect that these services will deliver the desired impact on rates of reoffending.
The report warns that:
– 10% of prisoners in the sample it studied, 98 prisoners across nine prisons, were homeless on their first night out of prison.
– Just 18% of prisoners in the same sample were released with any employment or training in place.
– Just two prisoners were actually found accommodation through the TTG scheme; three more were placed in housing designed for home detention curfew, and five more only found somewhere to stay on the day of their release.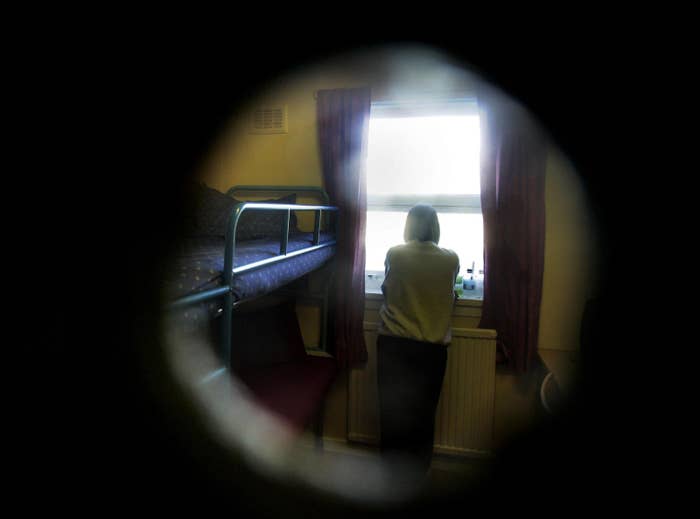 Frances Crook, CEO of the Howard League for Penal Reform, said: "This is a devastating report on a growing scandal. The break-up of the public probation service, with a large part of it handed to private companies, was supposed to turn lives around, reduce reoffending, and make us all safer.
"Instead, successive inspection reports have shown that the risk to the public has increased, and now we learn that Through the Gate services are so useless that they could stop tomorrow and we would not notice the difference. People who are trying to lead crime-free lives are being let down.
"One of the first challenges for the new government is to sort out this mess. It is time to end the dangerous experiment of 'community rehabilitation companies' and return to the single, successful, probation service that we used to have."
In theory, the report said, 80% of prisoners should be moved to a resettlement prison near to their hometown at least three months before their release, where a CRC should assist them with finding somewhere to live and work, and with any health or addiction needs.
CRCs are paid by results – in this case reoffending statistics – and the report said that some are not actively helping prisoners, but instead just meeting their contractual obligations.
"The CRC contracts incentivise the completion of resettlement plans, not the
improvement of prisoners' situations. CRCs are generally struggling financially and it
is not surprising, then, that most have invested little in services beyond the minimum
contractual expectation," it said.
"Those that are doing more – Durham Tees Valley CRC for
example – told us that they are doing so at a loss. It is hard to see any impact
of the prospect of future payment by results for reducing reoffending rates. The
consequence is that Through the Gate services as delivered now are not likely to
reduce rates of reoffending."
The report even pointed out that some staff, because of their inability to track how effective the scheme was, "were unaware that the work they were doing was having little or no impact on the eventual resettlement of prisoners".
The first full tranche of reoffending statistics since the scheme was set up will be released in October this year.
The report recommends that the Ministry of Justice works with other Whitehall departments to make prisoners a priority for housing and to allow them to apply for benefits before they are released.
The criminal justice system could be altered by any reforms from the new justice secretary and lord chancellor, David Lidington, who replaced Liz Truss after the general election earlier this month.
Peter Dawson, director of the Prison Reform Trust, said: "The new justice secretary has inherited a dreadful mess in probation services. He should start by asking why we send so many people to prison on short sentences which we know will do more harm than good. Stopping that pointless waste would free probation officers to do the job they joined for."
A spokesperson for the Ministry of Justice said: "Public protection is our top priority and we will take all necessary action to make sure the probation system is reducing reoffending and preventing future victims.
"We have undertaken an overarching review of probation, looking at the standards we set for providers and how we hold them to account. Additionally, we have made changes to how Community Rehabilitation Companies are paid so they can focus on activities that will help cut crime. As part of part of the probation review, we have been looking at Through The Gate Services and will be publishing our findings in due course."