The hunt for clues to understand how and why a terrorist murdered 22 adults and children in the Manchester Arena suicide bomb attack last week has narrowed down to his movements in the days before the attack.

Police are urgently poring over CCTV footage of Salman Abedi in the week leading up to the attack on 22 May, as they continue to establish whether he was part of a wider terror network.
They have seized almost 300 digital devices, including phones, and have made more than 7,000 lines of enquiry since the attack. And detectives now believe that in the four days between arriving from Libya and carrying out the attack Abedi bought the bomb's components himself and was, for at least the most part, acting alone.
But 11 of the 16 people arrested since the attack remain in custody on suspicion of terror offences and are still being questioned.
Police carried out an intensive and far-reaching series of raids in the days following the attack and have made it clear they are investigating the existence of a terror network.
And they are now urgently trying to understand more about Abedi's movements, particularly what he was doing in the Wilmslow Road area of south Manchester with a blue suitcase. Forensic analysts are currently looking at his phone records while police have renewed their appeal for any eyewitness who saw him between 18 and 22 May to come forward.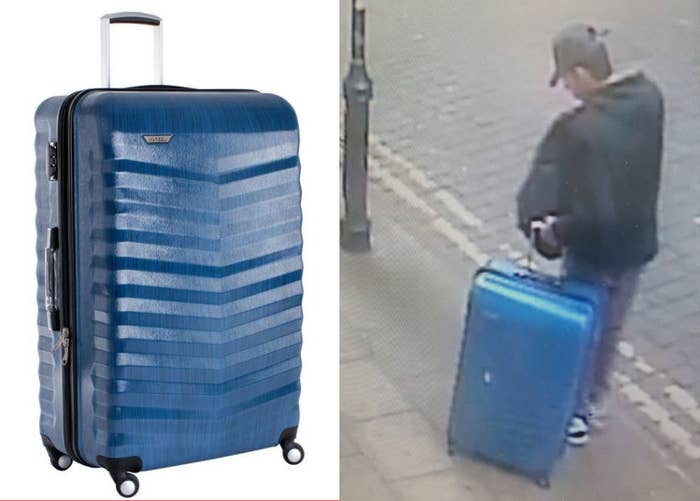 Detective chief superintendent Russ Jackson, head of the North West Counter Terrorism Unit, said: "It is vital that we make sure that he is not part of a wider network and we cannot rule this out yet. There remain a number of things that concern us about his behaviour prior to the attack and those of his associates which we need to get to the bottom of.
He said the police will apply to extend the time they are allowed to hold the remaining detained suspects without charging them and are appealing to the public for patience in delivering concrete answers.

"We are especially keen to find out why he kept going back to the Wilmslow Road area and we need to find the blue suitcase which he used during these trips.
"We still have a number of people in custody and we will be seeking to extend the custody of some of them as we work to understand what has gone on and whether Abedi was helped," he said.
On Tuesday night, Greater Manchester Police released three more suspects without charge – two men aged 20 and 24 from Fallowfield in south Manchester and a 37-year-old man from Blackley, in the north of the city.
The Times reported that two of the men who were released were Malaysian students who may have allowed Abedi to stay with them without knowing about his plot.
Map of raids and arrests (tap the dots for more information)
BuzzFeed News
There have also been arrests in Wigan, Nuneaton in the West Midlands, and Shoreham-by-Sea in West Sussex, plus searches in Bury, St. Helens, and Chester – you can zoom out to see details on each of them
The investigation so far has been vast in its scope and operational sprawl: raids and arrests have taken place in the seaside town of Shoreham-on-Sea in Sussex, St Helens, Chester and Nuneaton.
Raids and other police activity is still continuing and a bomb disposal unit was seen at Banff Road in Rusholme, south Manchester, on Tuesday night. This is thought to be the address of the Malaysian students who were arrested earlier this week.
Jackson said: "It will be a long investigation and it will take considerable time before we fully understand what has happened."

On Saturday, the UK's terror threat level was reduced from critical to severe and the army, which had been deployed as part of operation temperer, began to withdraw the country's streets on Monday.