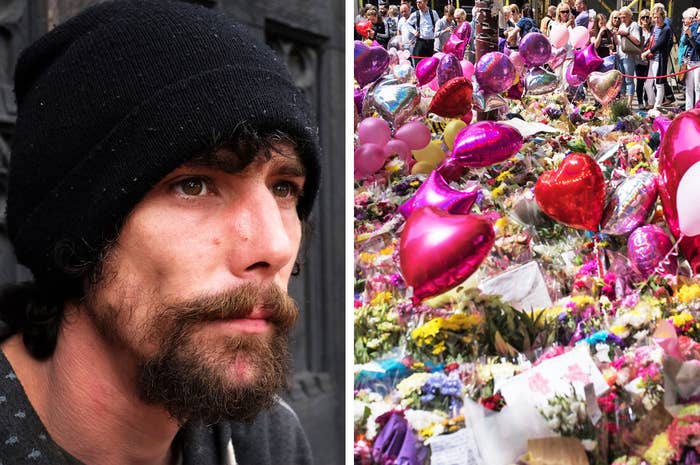 A man who set up a crowdfunding page that raised £50,000 in a week to help a homeless man who came to people's aid shortly after the Manchester terror attack has admitted he's lost contact with him.

Michael Johns, 25, from Nottingham, set up a page at 1pm on Tuesday 23 May to raise money for Chris Parker, a 33-year-old man who had been begging outside the Manchester Arena at the time of the explosion. After being knocked to the floor in the blast, he rushed into the foyer to help. Parker was later interviewed by print and broadcast journalists and his story made the news all over the world.
"The awful thing is they were attacking children, and to see someone who'd only gone there to ask for a bit of spare change had ran selflessly towards the blast zone to help, I was just compelled to do something," Johns told BuzzFeed News.
"The problem we're now having is he's not saying where he's going to be, he's not turning up at the places he's saying he's going to be. And I'm trying to organise all this from the other end of the country."
A fund set up by the Manchester Evening News in partnership with the Red Cross to help victims and their families has reached £2.2 million. But the Manchester attack has again put charity crowdfunding in the spotlight, with the emergence of fraudulent pages and others set up by people with no experience of fundraising and no connection to the victims or the city.
Despite setting a target of only £1,000, Johns has now raised more than £52,000 from more than 3,500 donors from all around the world. But now, despite meeting Parker last week, Johns has no idea where he is and has used the crowdfunding page to appeal to Mancunians to ask Parker to get in touch should they see him.
Last Monday, one person did spot Parker and having seen the news coverage of the money raised for him, she wondered why he was still homeless. Marissa Lowe stopped and talked to Parker on her commute into Manchester last Monday and wrote a Facebook post about the encounter. (It has since been deleted.)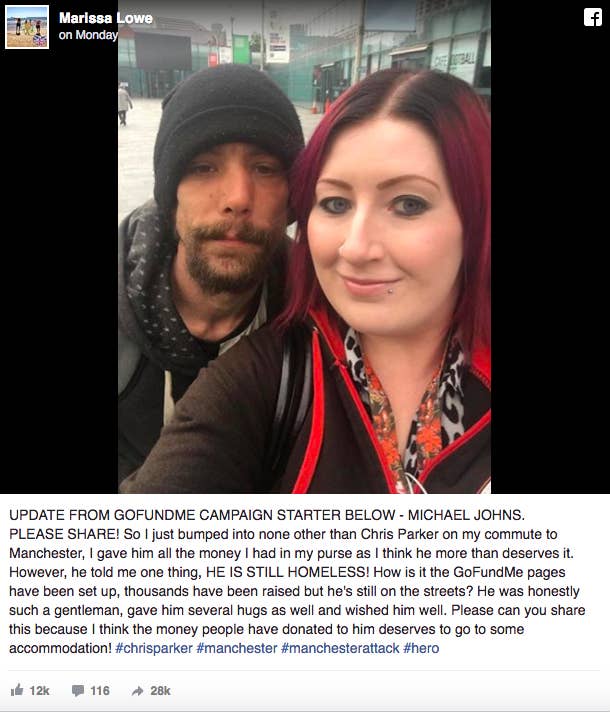 "So I just bumped into none other than Chris Parker on my commute to Manchester, I gave him all the money I had in my purse as I think he more than deserves it. However, he told me one thing, HE IS STILL HOMELESS!" she wrote.

"How is it the GoFundMe pages have been set up, thousands have been raised but he's still on the streets? He was honestly such a gentleman, gave him several hugs as well and wished him well. Please can you share this because I think the money people have donated to him deserves to go to some accommodation!"
Since then, it has been a long few days for Johns. He has had to defend the fund from sceptical donors and non-donors attacking him for not acting quickly enough. He is in touch with Lowe, however, and has asked her to help him find Parker.
In response to Lowe's post – which got 12,000 likes on Facebook – Johns uploaded a video of him meeting Parker to reassure people. "As you can imagine the handing over of £50,000 is not a simple issue and requires the input of accountant and solicitors as well as homeless outreach workers who know Chris personally," he wrote in a GoFundMe update.
Johns isn't keen to divulge any details about his personal life – he welcomes scrutiny of what's happening to the money, but is anxious not be seen as publicity-hungry. "That's not what it should be about," he said.

He is working with several charities – he won't say which ones or reveal any other details – to set up a trust that can be used to administer funds and support to Parker.
Something similar happened in August 2016 when £13,000 was raised through JustGiving for a homeless man who helped a young woman at London's Euston station – that money is now being looked after by the St Mungo's charity, which has helped him find accommodation and open a bank account.
But Johns is clear that he didn't know what he was getting into 10 days ago: "Originally it was only set up for a relatively small amount, but this story obviously did touch a lot of people – it's had that chain reaction. But I didn't foresee it taking off like this, and the fact it has has thrown up a lot of complexities in regards to how things should be administered.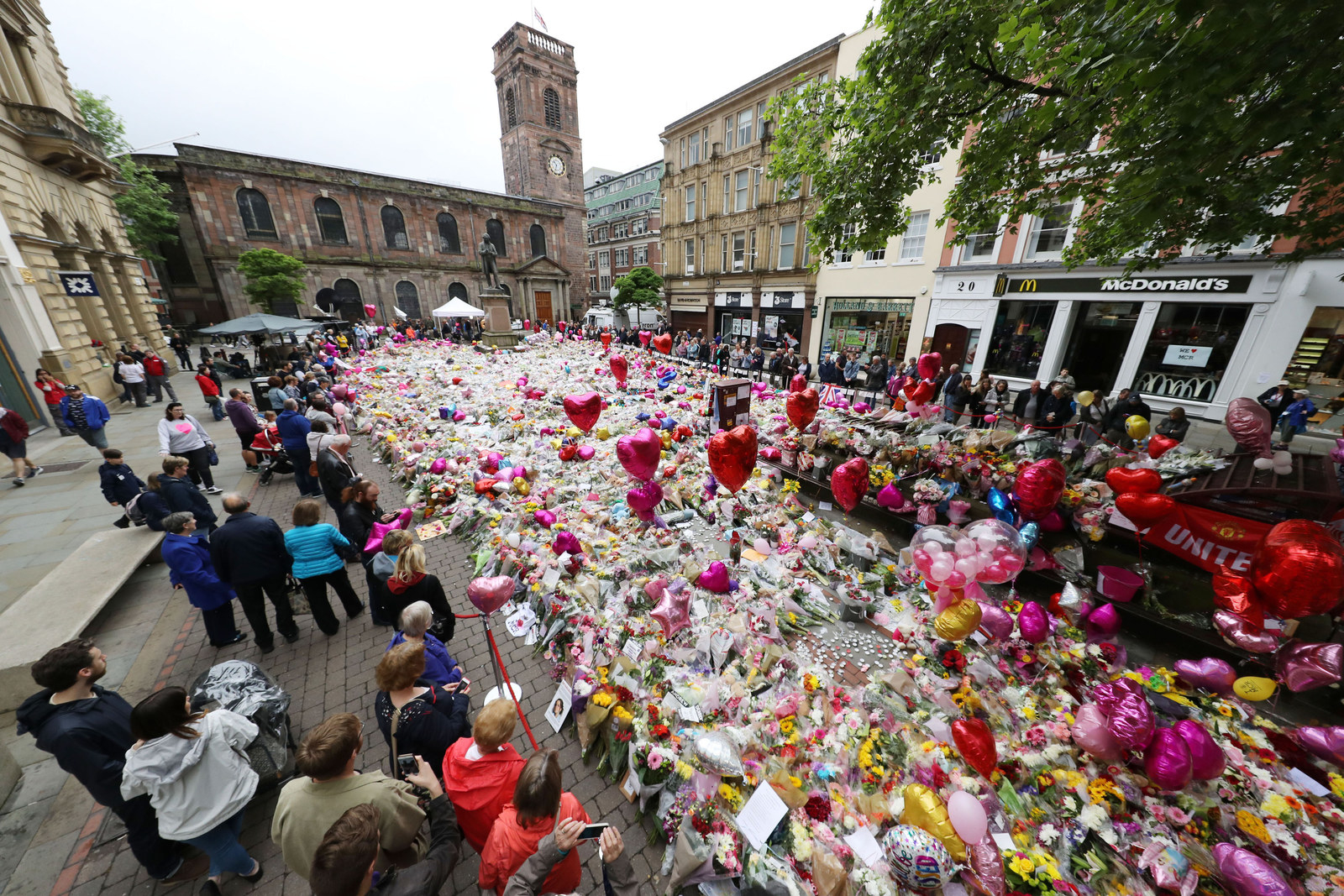 "I probably did have an understanding [that it would be hard] but it probably wasn't at the forefront of my mind. I think if I had have thought about it and sat down to think about the complexities in my mind when I set it up, I probably wouldn't have set the fund up. That's the best way to put it.
"The initial goal was only £1,000 and in hindsight that wouldn't have gone very far in this situation at all. But now we're in the position of having a potentially life-changing amount and it's taking the hard work of a number of organisations in Manchester who are working on it."
Johns added that it would be naive to think that one person's complex set of problems could be solved with money alone. "This problem isn't as simple as just chucking money at it – if the government realised they could get homeless people off the streets for £50,000 per person they would do it, because of the amount it costs the government anyway.
"Since starting I've probably spent every waking moment on it – it's actually got more intense in the last couple of days because of the Facebook post. There's a lot of pressure. This has pretty much become a full-time job. It's taken over my life."
Usually, GoFundMe doesn't allow partial release of funds, but in this case it agreed for £1,000 to be paid out to Parker as a way to provide immediate help.
Johns isn't the first person to be overwhelmed by a crowdfunding effort. In 2014, a young woman raised £10,000 for a homeless man she met on a night out in Dalston, east London, only to find, after much searching, that he didn't want the money.
In 2015 a disabled man, Alan Barnes, 68, had more than £330,000 raised for him by local woman Katie Cutler after he was violently mugged in Gateshead. Barnes sold the house he bought with the cash after just two months.
A spokesperson for GoFundMe said: "Michael, the campaign organiser, has done an incredible job on his campaign – he's raised a large amount of money, worked hard to develop an approach that will genuinely help Chris over the long term, and has been clear with the donors about what's happening along the way. It's set a strong example of how to do the right thing in a very complex situation."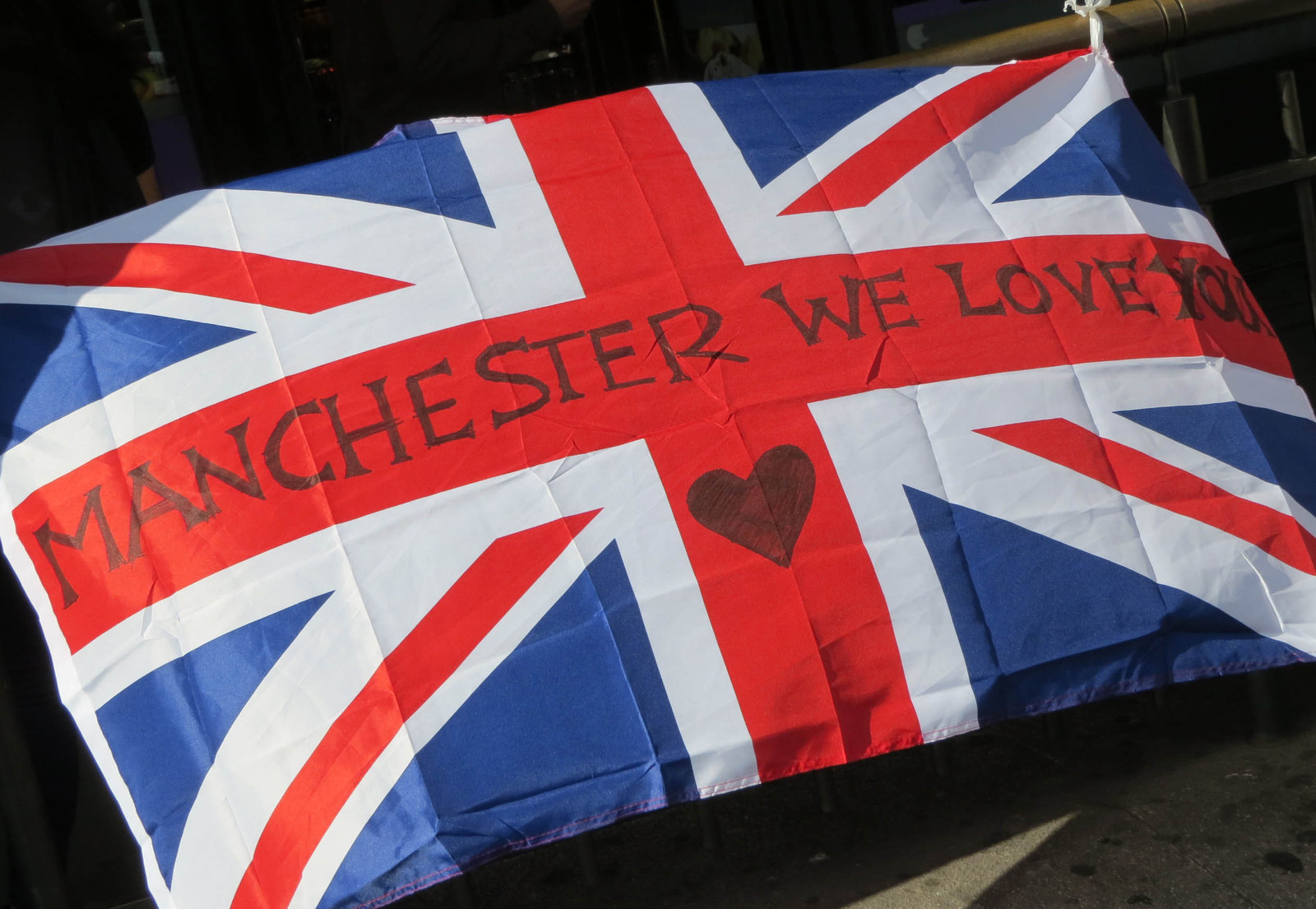 Crowdfunding is beset by another problem: fraud. Since the Manchester attack, several crowdfunding pages have been suspended – neither GoFundMe nor JustGiving would confirm exactly how many.

One fake page was set up for a fictional person, "Poppy", and with the picture of an American Ariana Grande fan.
While crowdfunding platforms claim fraudulent campaigns represent only a tiny portion of the total, the Charity Commission and Greater Manchester police released a joint statement two days after the attack urging the public to only give to the official We Love Manchester Emergency Fund "to reduce the risk of fraud and ensure funds donated reach those they are intended for."

David Clarke, a former head of the National Fraud Intelligence Bureau at the City of London police, told BuzzFeed News that the people who carry out this kind of fraud are the same who commit email and romance scams.
"Yes they do, we know they do," he said. "People can't believe this but fraudsters also do people trafficking, facilitation of documents and jobs for people, the sex trade, benefit fraud – anything where there's a possibility to tap into some money. If you give them a channel they'll do all of it; I don't think there's an area they don't go into.
"The key thing is people forget a lot of it is here in the UK. There are a lot overseas, but a lot are here. They're using every technique we give them."
Adrienne Gonzalez, who runs the GoFraudMe website, which tracks instances of fraud and misuse in crowdfunding, thinks that there may be more of it than what's reported.
"I think it's far more significant than they acknowledge," she told BuzzFeed News. "I wouldn't say it's 30% or 40% but it's more significant than they say. And the more important thing is that even if it's as small as they say, that doesn't matter to the person whose photos of their sick kid got stolen, or the person who someone put up a campaign to bury their mother and they never got the money. If it were that rare, I wouldn't exist; there wouldn't be an entire website dedicated to it.
"The majority of people putting up pages for Manchester mean well, but it doesn't change the fact that they don't know these people [who they're raising for].
"I certainly think ego drives some of it – to be the person who jumps in and becomes the hero. It's part of our society now. It's what people do."
GoFundMe will in the next fortnight introduce the same money-back guarantee it provides to its US donors.
A spokesperson for the company said: "It's important to remember that misuse makes up less than one-tenth of one percent of all GoFundMe campaigns. We have a number of layers of protection for people using GoFundMe.
"We have a team of experts across the world working around the clock to make sure donors, campaign organizers, and beneficiaries are all fully protected. We have bespoke technology monitoring for suspicious behaviour. Additionally, we have more than 25 million donors – when they see something they think might not be right, they tell us, and our team looks into it and takes swift action."
A spokesperson from JustGiving said: "It's very rare that we find a fraudulent page. If someone comes back to us and they have no link to the family or no real tangible way of easily getting the money to people, if they turn down our offer of help it would ring some bells with us, that would alarm us and we'd go into an investigation to look at what the next steps would be.
"Overall it would be quite difficult for someone being able to take the money away without us being satisfied that it's going to the right people."