Mark Zuckerberg has been summoned to appear at the UK's Houses of Parliament to explain how 50 million Facebook users' details were reportedly harvested by a British company and used to help influence the 2016 presidential election.
Damian Collins, Conservative MP and chair of the Digital, Culture, Media and Sport Committee (DCMS), wrote to Facebook founder on Tuesday in the wake of investigations which alleged that Cambridge Analytica gathered vast amounts of user data through a personality test.
"It is now time to hear from a senior Facebook executive with the sufficient authority to give an accurate account of this catastrophic failure of process," Collins wrote.
"There is a strong public interest test regarding user protection. Accordingly we are sure you will understand the need for a representative from right at the top of the organisation to address concerns... I hope that this representative will be you."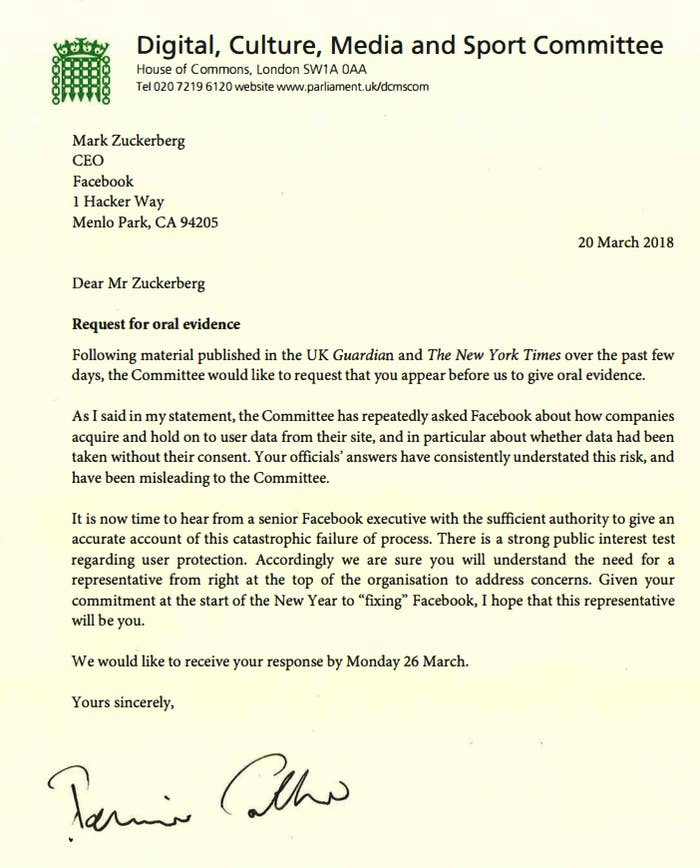 Cambridge Analytica's founder, Alexander Nix, was shown in undercover footage shot by Channel 4 News on Monday night bragging about how it could use honeytraps and blackmail to discredit its clients' political opponents.
The UK's information commissioner said she would go to court on Tuesday to apply for a warrant to access Analytica's servers.
Elizabeth Denham had given the firm until Monday evening to respond to a list of questions, as Channel 4 News published undercover footage showing the company's CEO, Alexander Nix,
"I'm not accepting their response so therefore I'll be applying to the court for a warrant," Denham told Channel 4 News.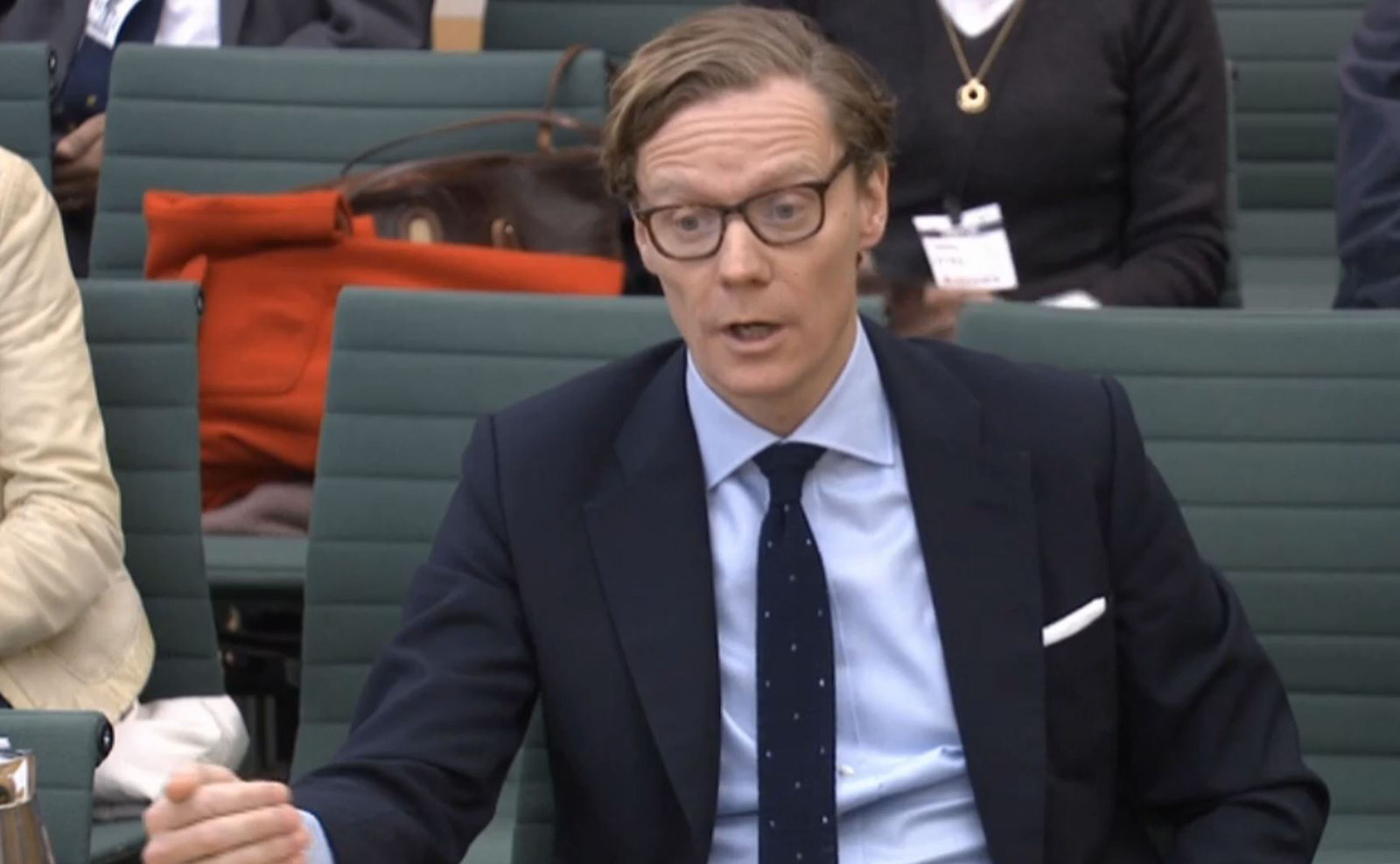 A spokesperson for the Information Commissioner's Office (ICO) confirmed that Facebook had agreed to stop its search of the premises at the commissioner's request.

Facebook confirmed in its own statement that it had hired auditors who had entered the offices of Cambridge Analytica, but they stood down at the ICO's request.
"Independent forensic auditors from Stroz Friedberg were on site at Cambridge Analytica's London office this evening. At the request of the UK Information Commissioner's Office, which has announced it is pursuing a warrant to conduct its own on-site investigation, the Stroz Friedberg auditors stood down," Facebook said.
Denham said she specifically wanted to know how the company "processed or deleted" data.

The European Union has already said it will launch its own investigation into the affair. Facebook suspended Cambridge Analytica on Sunday, after the Observer and New York Times newspapers revealed that 50 million users' data had been harvested using personality tests.
Liam Byrne, Labour's shadow digital minister, told the Today programme on Tuesday that the rules surrounding the handling of digital data, and the laws on its misuse, need to be tightened.
"The information commissioner is now a really important sheriff responsible for policing this new Wild West, and it's clear the commissioner doesn't have the powers of a digital search warrant that they can apply for quickly and quietly in order to find out what's been going on.
"The fact the information commissioner has told the world she is going to court has given Cambridge Analytica and potentially others all sorts of head starts in disguising and hiding data and information and records that might be needed for the investigation."
He added that he was worried about the potential for such digital data manipulation to be done in partnership with a malign foreign power.
"The crimes that Cambridge Analytica stand accused of are incredibly serious. We're worried because there's a real risk now of an unholy alliance between bad companies and bad countries," he said.
"There's a risk that companies like Cambridge Analytica are misusing data in order to target in a way that's inappropriate, that can swing elections, like in the American election and potentially even the Brexit referenda."
Dominic Grieve, a Conservative MP and former attorney general, also told Today that tougher sanctions were needed for data offences.
"As one looks at the sheer extent of what's going and the sort of allegations that are being made, I do think we need to be giving some very serious thought to raising the penalties in respect of this, particularly for the individuals involved."
Nix told Newsnight on Monday that the allegations against the company were "extremely unfair".
"We see this as a coordinated attack by the media that's been going on for many many months in order to damage the company that had some involvement with the election of Donald Trump," he said.