The Home Office has apologised after wrongly telling a 21-year-old man that he had no legal right to remain in the UK.

Shane Ridge, a joiner from Colne in Lancashire, was told to his shock and disbelief that he was not a British citizen and must voluntarily leave the UK or face a £5,000 fine. He was also told his driving licence had been revoked and that he must stop driving immediately.
The Guardian reported on Tuesday that the letter was the first time Ridge, whose mother was born in Australia but has dual citizenship, had been told he was not British.
But in an embarrassing climbdown on Wednesday, the Home Office said in a tweet that it had apologised "for this error and the distress caused".
A Home Office spokesperson said in an emailed statement: "We have now established that Mr Ridge is automatically a British citizen. We have spoken with Mr Ridge to apologise for this error and the distress caused.

"When Mr Ridge applied for Right of Abode, we did not identify that his maternal grandmother was British and that as a result his mother had settled status in the UK at the time of his birth."
Writing on Twitter, Liberal Democrat leader Vince Cable said the U-turn was an example of the Home Office's continued incompetence.
Last year Ridge applied for a UK passport to go on holiday but was rejected. Instead, he applied for and received an Australian passport, to which he was entitled because his mother was born there. This prompted him to apply for a "right to abode" in the UK, which was rejected.
However, after reviewing the case amid growing media scrutiny the Home Office found that Ridge's maternal grandmother was British, which should in itself be enough to confer British citizenship status. An unexplained error meant the Home Office didn't consider this information when processing the request.
Ridge's case is far from isolated. In July BuzzFeed News revealed the story of Cynsha Best, a 31-year-old Londoner who was told that she had no right to remain in the UK despite being born in London and living there all her life.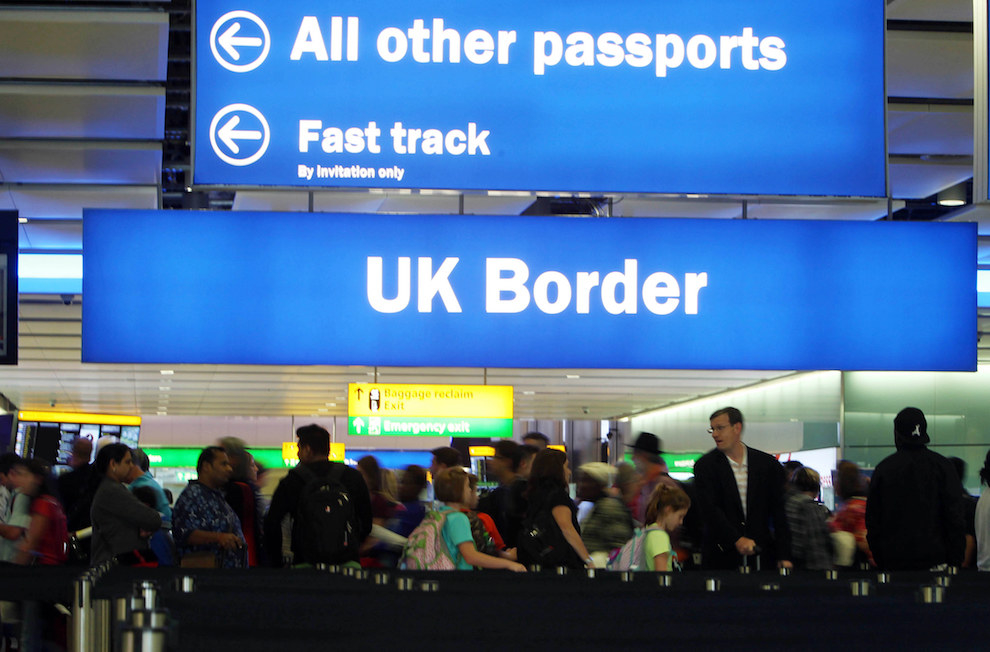 Iain Halliday, an immigration solicitor at Edinburgh-based law firm McGill and Co, told BuzzFeed News that mistakes such as the one that led to Ridge being told to leave were not uncommon, and can cause huge upheaval for those concerned.
UK immigration and nationality law has reached a point of such complexity that often Home Office caseworkers themselves do not fully understand the provisions, he said.
"It is often very difficult for individuals who need to engage with this system to understand what they need to do to ensure they do not fall foul of the rules," Halliday said.
"A simple mistake such as submitting the wrong application form or failing to submit a particular document can have catastrophic consequences, resulting in long battles with the Home Office trying to correct the simple mistake."
He continued: "During the time in which the person is trying to remedy this situation, their ability to continue living their life is severely restricted. They cannot work, they cannot hold a driving licence, their bank accounts can be closed, and they may be unable to rent accommodation (depending on what part of the UK they live in).
"This difficult situation often lasts for a very long time as applications submitted to the Home Office can take several months to be processed and, where a case is complicated, it can take several years to resolve matters."
Nazek Ramadan, director of the charity Migrant Voice, told BuzzFeed News: "This is not the first time the Home Office have taken a 'deport first and ask questions later' approach to people's lives.
"What's shocking about the Shane Ridge case is not just that they didn't bother to check his status before trying to kick him out, but that it's no longer surprising.
"The government's stated aim of creating a 'hostile environment' for migrants and its pointless, unachievable and repeatedly-missed net migration target is the root cause of this pattern of inhumane treatment.
"Both citizens and newcomers deserve better. A new Immigration Bill next year is set to decide much of our future migration policy after Brexit. It's high time we have a policy guided by compassion and common sense, rather than tabloid rhetoric on migration."