This Guy Is Stuck In A Hilarious, Neverending Twitter Thread Of Fictional Video Games
"Wine Lord: Play as a dour robot trudging round a futuristic slum, forcing citizens to chug merlot. If anyone sobers up, it's game over."
by
,
We last saw Crowley endlessly (and hilariously) tormenting a friend who complained that no one wished him happy birthday.

And on 5 December, he promised to write one fictional game synopsis for every like that tweet got. At the time of writing it has 563 likes and he's got through THREE HUNDRED of them so far.
He did consider stopping but it's still going on and on.
He got off to a good start.
And then it went on...
...and on...
Some of the games reference his Herculean task.
Some of them have gritty realism.
Some are subtle variations of current hit games.
Some of them sound grimly fascinating.
There was no sign of slowing down after the 100 mark.
And the 200 mark.
And on it goes.
Crowley told BuzzFeed that he's come up with a game on average every 11 minutes. He had planned on stopping at 300, but now "all bets are off".
"My mindset is pretty good; I am preparing to start a novel at the moment and this is kind of like doing marathon training for my imagination beforehand," he said. "But yeah, I am starting to look at completely ordinary objects and try to invent games around them."
Crowley is working on a real game – an actual, non-fictional one. It's a text adventure called Big Mike's Lunchtime Business Training '95, which will reference a few of the made-up games.
And since he's doomed to concoct another 250 of them, Crowley's decided to do something good for the world, by pledging to come up with another one for every £5 that's donated to the Zoological Society of London's global conservation work. So he's raising money for frogs, in other words.
BuzzFeed decided to mock up some of the games, just in case they ever become a reality.
208) Super LOTR Skateboarding: lead Aragorn, Gimli and Legolas across Middle Earth on skateboards, set to a midi version of the LOTR soundtrack.
40) The Pope's Ropes: Madcap touchscreen puzzler where you must untangle spools and spools of holy rope before the pope gets cross at you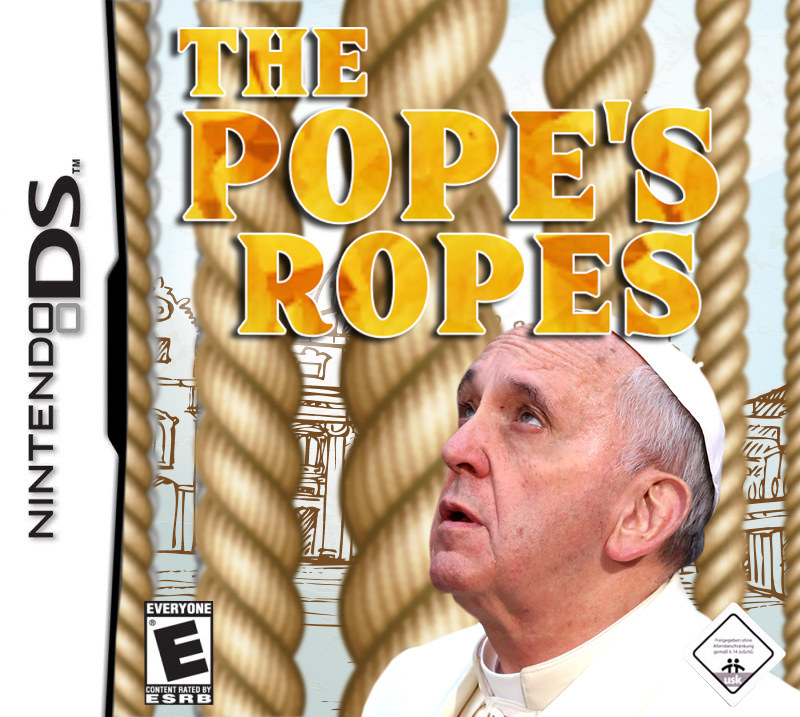 12) Astrohound Bombardier: Strangely desolate physics puzzler where you use a particle accelerator to fire dogs at distant objects in space.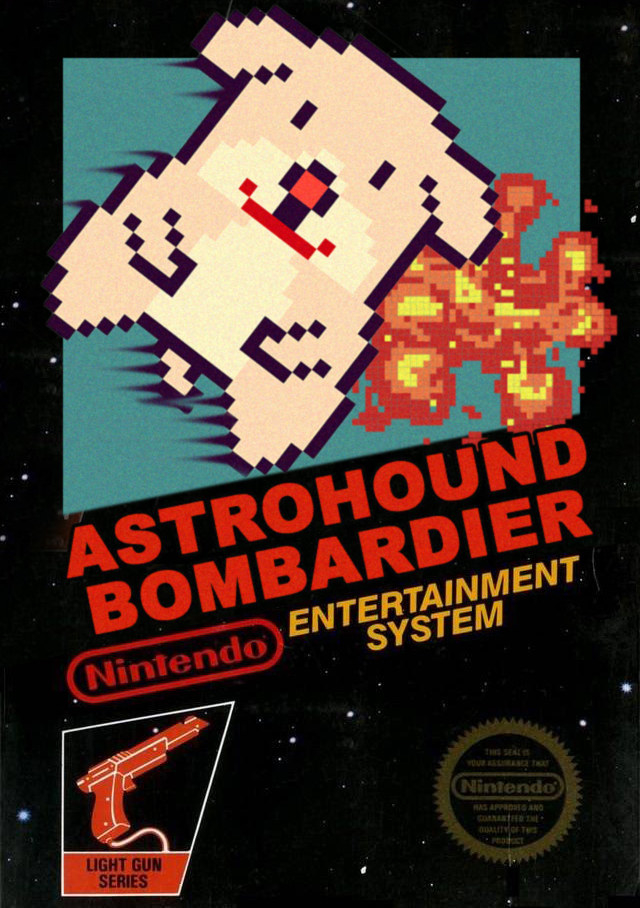 212) Kick City: You are a city striding on 50-mile legs; manage your economy while kicking the shit out of other cities with gigantic boots.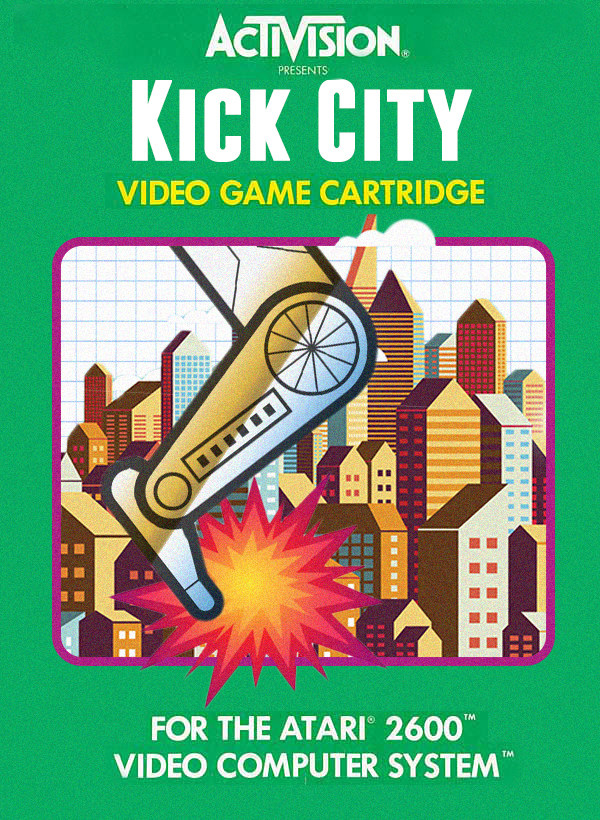 1) Regency Ogre Duels: Lumbering brutes in powdered wigs face off with flintlocks. Irritating formal dancing minigames ruin the fun.
And will it ever end? What if people keep liking the original tweet and Crowley is stuck in an infinite tweetloop forever?
BuzzFeed will bring you the latest in this ever-changing story.