Police on Merseyside have apologised for appearing to make light of rape allegations, after jokingly replying to a football fan's message on Twitter on Sunday.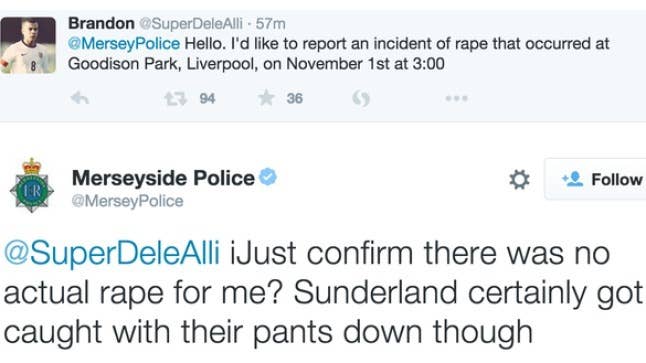 In the exchange, now deleted, the police account was responding to a fan's joke about Everton's 6-2 victory at home against Sunderland on Sunday.
In a separate exchange, also deleted, another fan said "Chelsea get raped every match, can you help?" to which @MerseyPolice said "Afraid not, it's not a criminal offence to lose week in week out".
The force tweeted a three-part apology for the "inappropriate tweets" and said an investigation would be launched.
Social media is now a key part of policing, with appeals for witnesses via Facebook and Twitter now an everyday tactic – which often results in arrests.
There are also a growing number of arrests and convictions as a result of video footage of wrongdoing going viral online.
But this is hardly the first time police have got it wrong when it comes to social media.
Also on Sunday, Greater Manchester police deleted this joke about Wayne Rooney's questionable performances for Manchester United recently.

As several people pointed out, families who really are searching for missing people may not get the joke.
Back in 2013 Guildford police apologised for tweeting "Officers 1 Immigrants 0" after eight people suspected to be in the UK illegally were found at a car wash in Surrey.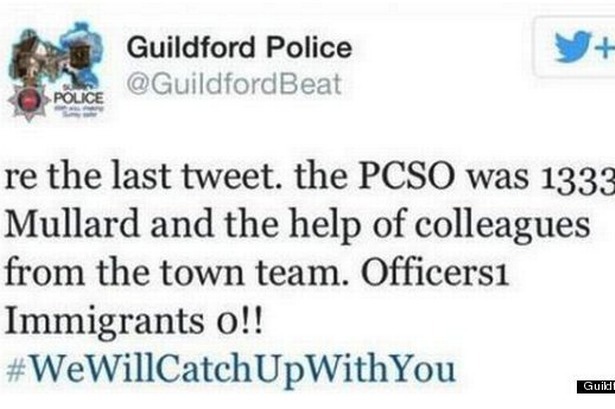 Police Scotland had to delete this tweet in 2013 and apologise after saying writer and commentator Toby Young was making "a right tit of it" on Newsnight.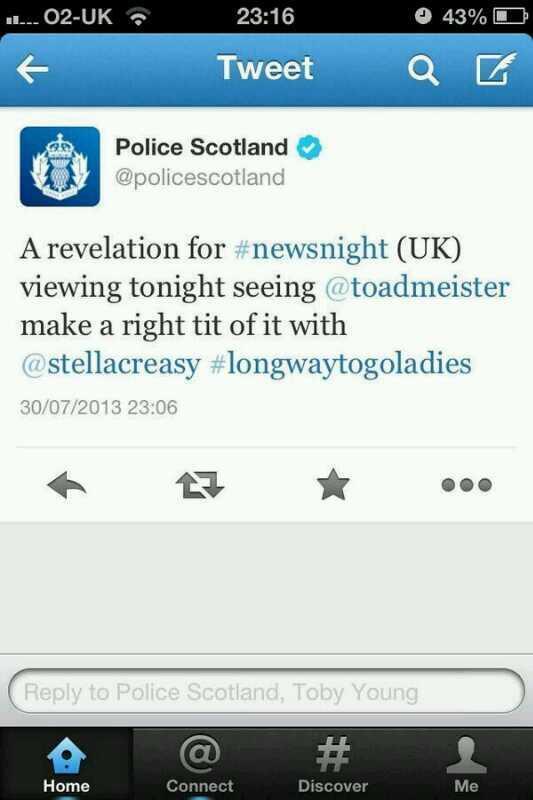 In August this year West Yorkshire police apologised after tweeting about seizing a vehicle in which a couple were apparently living, with the hashtag #luggagewalkofshame.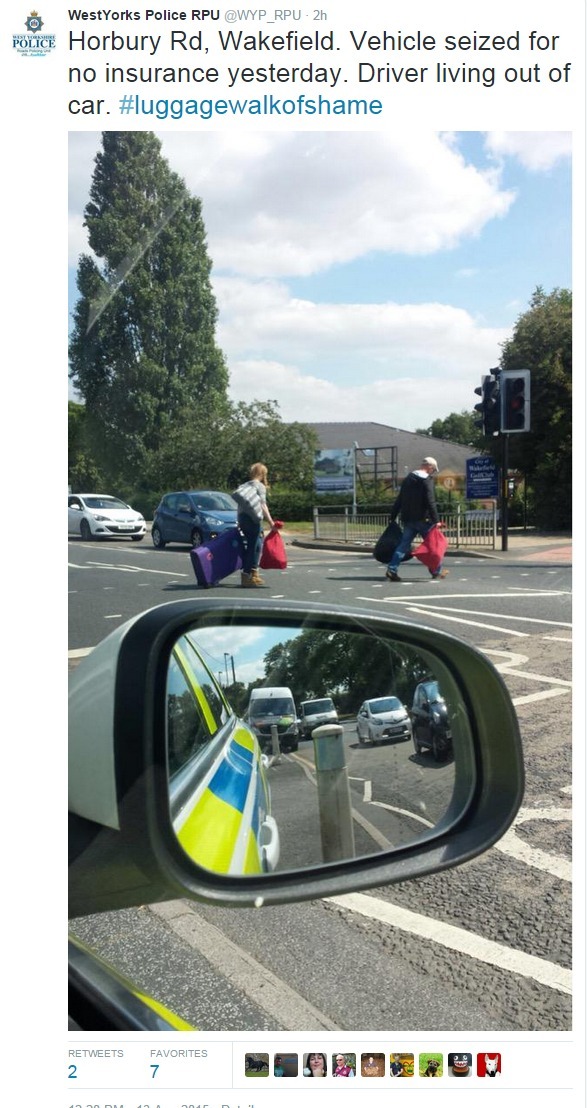 The force said in a statement that the couple were not homeless, but added: "This was clearly an inappropriate tweet which we immediately removed from our Twitter account, and we are looking into the circumstances as to why it has been posted.
"Regardless of any offences people have committed they still deserve their human dignity and we would apologise for the offence this has caused."
In 2014 police in Bordesley Green, Birmingham, tweeted this ill-advised viral image that showed a woman with her mouth gagged by a seatbelt, shortly before apologising.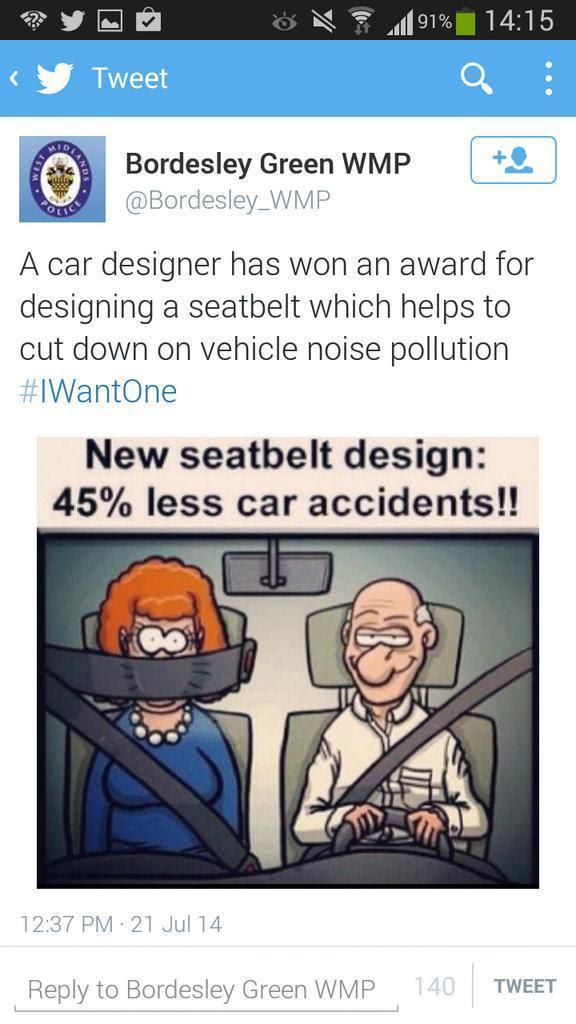 Greater Manchester police admitted it went too far in celebrating a five-month sentence handed down to someone who accepted some shorts looted during the 2011 riots.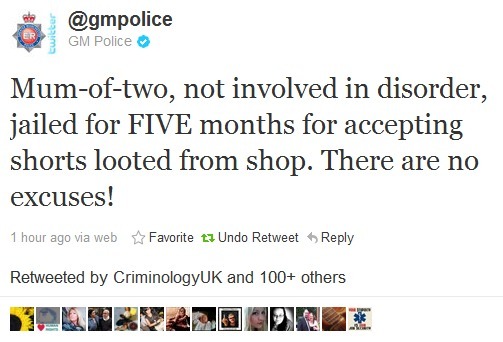 The force deleted the tweet and said: "Apologies for any offence caused from last tweet. Comment was not directed at individual person. Thanks to all for feedback messages – all your comments have been noted. You are right, it is not our place to comment on sentences."
A Bristol PC, Nick Boyce, sent this tweet after dealing with a woman who was causing a disturbance at a supermarket in 2014. It was removed within minutes and he apologised.