The BBC's disability correspondent, Nikki Fox, who has muscular dystrophy and uses a wheelchair, has walked across a room with the help of a robotic exoskeleton.
Fox, who has muscular dystrophy and uses a wheelchair, used an exoskeleton made by Rex Bionics to make a few tentative steps as part of a section on Phil Williams' BBC Radio 5 Live show, which goes out at 10pm on Thursday night.
Fox continued:
It wasn't like how I used to walk, so in many ways it felt quite alien to me. My legs hadn't been that straight since 1995. Having my friends and family there made it quite special, they've seen my ability to walk change through the years so it was probably like the old days.

What was quite unbelievable was how I felt afterwards. Standing for half and hour would usually be quite tough but it wasn't. With my disability I have to spend hours stretching, I have to watch what I eat, stand as much as I can throughout the day, but never push it. The exoskeleton I used allowed me to do this, but safely and I'd not felt stronger at the end of the day for quite some time. I walked to bed faster than usual, I stood and stretched on my own for the first time in years.

Exoskeletons are currently being trialed in NHS hospitals and are important in the rehabilitation of people with all different disabilities. The model I was trying is current in 12 NHS hospitals and is helping patients with their physical and psychological rehabilitation. I'm not sure I'll be popping down the pub like Robocop but I have to admit, if I won the lottery, I'd buy one to keep in the house because I know it would keep me stronger for longer
Fox has been fronting a "Learning to Walk" series on Williams' show since September.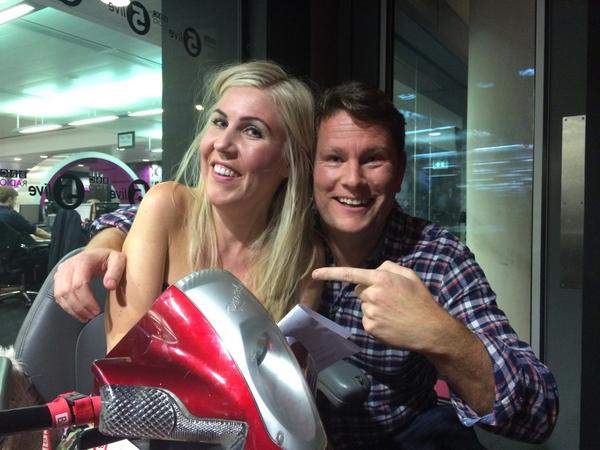 BBC News hired Fox as its first disability correspondent in April this year. She had previously made documentaries for BBC Radio 4 and 5 Live and contributed to The One Show and How to Look Good Naked.