Here's a feel-good story to lighten the gloom of 2016.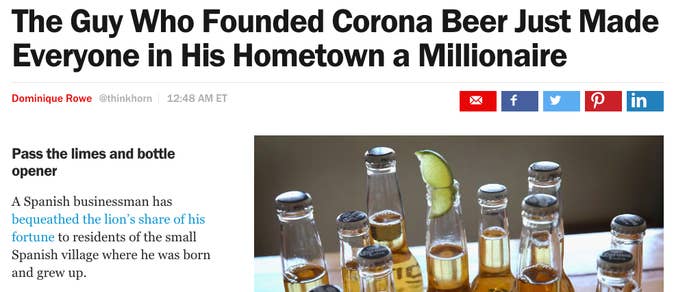 The story goes that the wealthy founder of Mexico's Grupo Modelo brewery, Antonino Fernández, who died in August at the age of 98, wrote in his will that all 80 residents of his tiny Spanish hometown of Cerezales del Condado should be given £2 million (some versions put this at €2 million, some $3 million, but never mind that).
He made his fortune after moving to Mexico in 1949 and making Corona Mexico's most popular beer while exporting it across the world. And he was to give £169 million of it to unsuspecting local people.
The story cheered a lot of people up.
And was very widely covered by news outlets.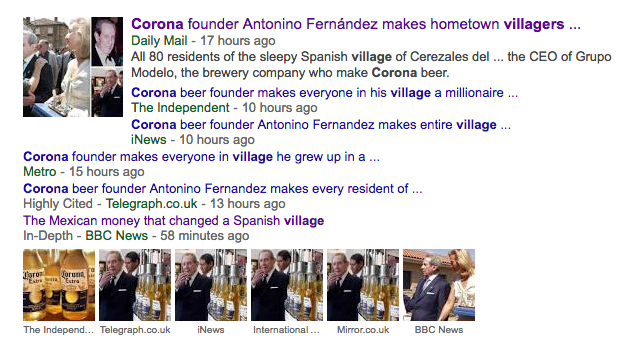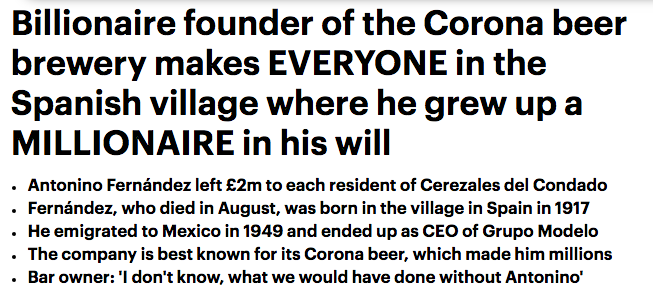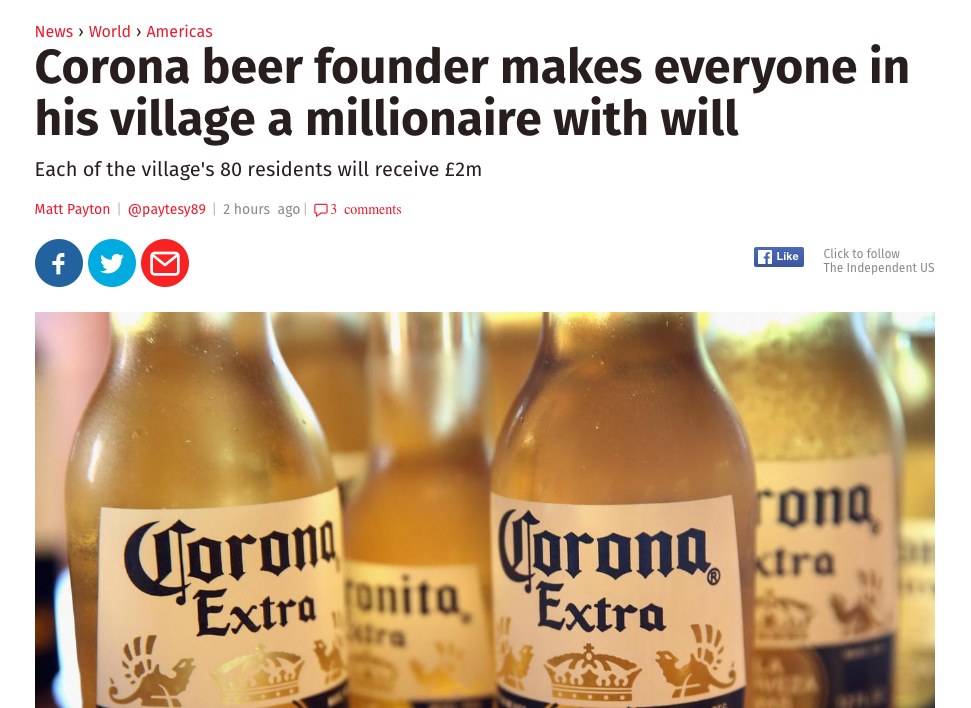 But there's one problem: As noted by The Local, it's not true.

Lucía Alaejos, communications director for the Fundanción Cerezales Antonino y Cinia, the cultural centre based in the town which was funded by Fernández, told BuzzFeed News: "I'm afraid I have to deny this specific fact, the information that has been published is not correct.
"However, Antonino did a lot for the village where he was born and for the Foundation. But he did it during his life."
Fernández had left a large part of his fortune to the descendants of his 13 siblings – he had no children of his own. And he invested huge amounts of money in the town, making it better off than many in the region. He brought running water to every home and restored the local church, Alaejos said.
But unfortunately, he didn't decide to make everyone who lives there a millionaire.
Some sites have chosen to delete their version of the story.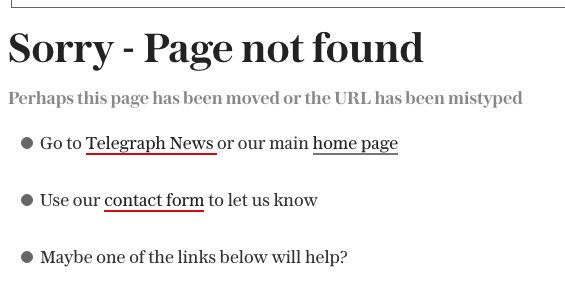 While others opted for an update instead.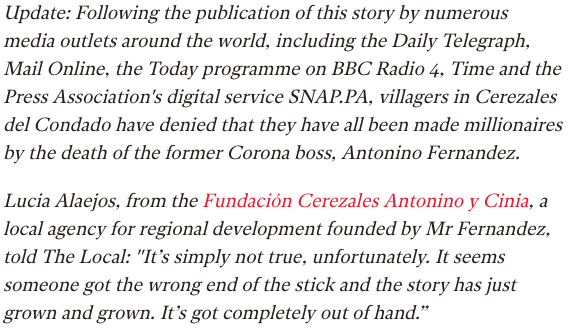 Where did the story come from? MailOnline cited the Diario de Leon newspaper, which quoted the head of a local neighbourhood association saying: "We never had any pesete (money) before. I don't know, what we would have done without Antonino."
But as for the village millionaire claim, it's harder to see where this originated, as several English language news outlets simply cited each other.