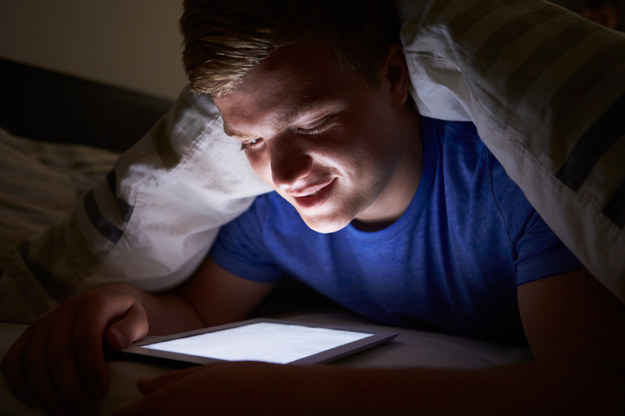 Sexting between teenagers of similar ages should not normally be treated as a criminal offence, according to new draft prosecution guidelines.

However, people who taunt others with photoshopped images, who take part in or incite the virtual mobbing of an individual, or who maliciously reveal details of someone's private life (known as doxxing) could face criminal charges, according to a consultation document from the Crown Prosecution Service.
The application of the laws governing sexting have proven controversial and several children and teenagers have been arrested and given criminal records because of images exchanged as part of a consensual relationship:
-- A 14-year-old boy in the north of England was told in 2015 that he would be placed on a police database for 10 years for sending an indecent image of himself to a girl of the same age.
-- In 2014 a teenage couple received police cautions and were told they could technically face 10 years in jail on conviction, for sharing intimate pictures of each other.
-- A 17-year-old was jailed for 12 months in 2015 for blackmailing two 14-year-old boys into sending him indecent images via Snapchat.
The document updates the CPS's stance on a number of digital media offences – many of which are governed by legislation that came into law long before the advent of the social media age.

Sharing sexual images of someone under 18 is technically illegal even if both the sender and recipient are under 18, and the offence could see those involved arrested placed on the sexual offender register. Police officers often hold talks in schools to point this out, while some schools tell children as young as 5 about porn and sexting.
But the CPS now says prosecutions would be brought in sexting cases involving bullying, exploitation, or grooming, and that bringing charges in consensual situations "would not be in the public interest".
Alison Saunders, the director of public prosecutions, said:
Social media can be used to educate, entertain and enlighten but there are also people who use it to bully, intimidate and harass.

Ignorance is not a defence and perceived anonymity is not an escape. Those who commit these acts, or encourage others to do the same, can and will be prosecuted.
Other crimes the CPS has said should be treated as illegal are baiting, where someone is labelled in social media posts as sexually promiscuous, often with complete with digitally altered images, and the encouragement or participation in the harassment of someone online via a hashtag.
The CPS considers the most serious offences those where a threat of violence is made against a person or property.
After that, a communication specifically targeted to one or more people that could be said to include harassment, stalking, or controlling or coercive behaviour and sexual images published without consent were all deemed to be in the second most-serious category of offence.
Prosecuting people for social media posts that are merely offensive, indecent, obscene, or false was unlikely to be in the public interest, the CPS said.
But the guidelines are clear that the offences could be equally committed by people who share offending content – such as by retweeting or sharing on Facebook – and those who write or create the original content.
Revenge porn was specifically outlawed in the UK in February 2015.
The CPS consultation lasts for 13 weeks and has been launched as part of Hate Crime Awareness week.