Serial Killer Stephen Port Guilty Of Murdering Four Men
The 41-year-old, from east London, was also found guilty of seven counts of administering substances with intent and three counts of assault by penetration.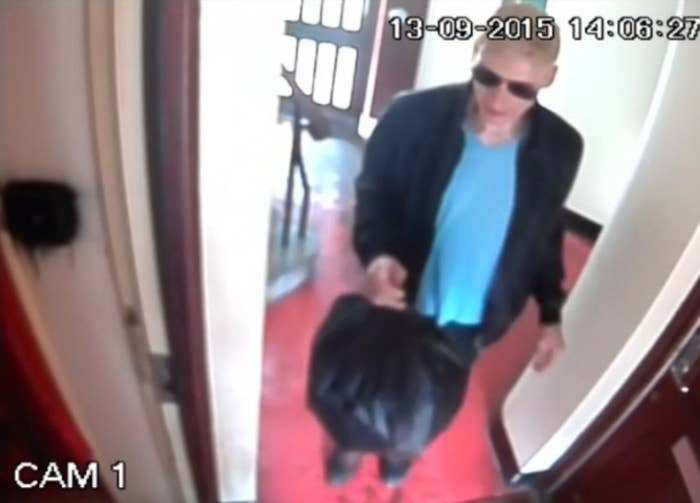 A 41-year-old man has been found guilty of murdering four young men he enticed to his flat for sex before dumping their bodies in a nearby graveyard.
Stephen Port, who worked as a chef at an east London bus garage and as an occasional male escort, was found guilty of murdering Anthony Walgate, 23, Gabriel Kovari, 22, Daniel Whitworth, 21, and Daniel Taylor, 25, after a lengthy trial at the Old Bailey in London.
After seven days of considering the evidence, the jury gave unanimous verdicts on three of the murders but required more time to return a verdict on the charge related to Walgate and eventually returned a 10-2 majority decision.
There were cries of "Yes!" from the public gallery when the final murder verdict was handed down on Wednesday afternoon.
Port was also found guilty of four counts of rape, 10 counts of administering substances with intent and four counts of assault by penetration.

In a lengthy trial, the court heard that Port met his victims through a variety of gay dating sites and hookup apps, including Grindr, and met victims at his flat in Barking, east London, where he spiked their drinks with GHB, the date-rape drug.
Port would administer the drugs before abusing his victims while they were unconscious, sometimes filming the abuse, the court heard.
The bodies of three murder victims were found in or near the graveyard outside St Margaret's church in Barking, some 400 metres from Port's flat.
The Metropolitan police referred its investigation into the death of Port's victims to the Independent Police Complaints Commission, which is still carrying out its investigation.
The jury is still considering a number of charges against Port.