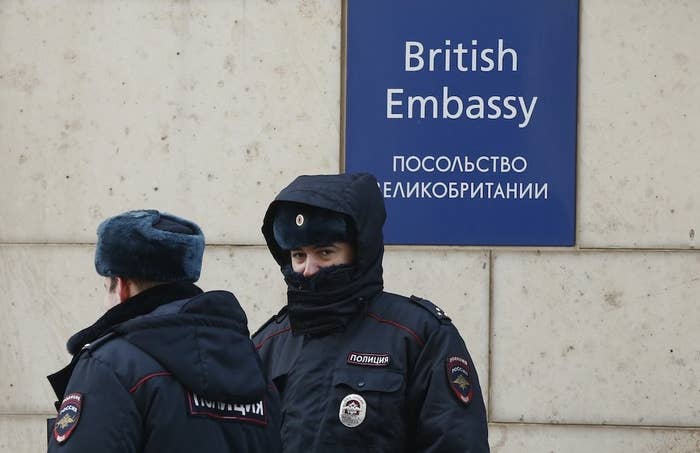 The Kremlin has told the UK that it will expel at least a further 50 British diplomats and staff, in retaliation for the expulsion of staff from Russia's embassy in London as a result of the international crisis sparked by the poisoning of Sergei Skripal and his daughter.
Maria Zakharova, the Russian Foreign Ministry spokesperson, said on Saturday that Britain would have to bring home "a little over 50" people – in addition to the 23 diplomats who have already left.
She told Reuters: "We asked for parity. The Brits have 50 diplomats more than the Russians."
British ambassador Laurie Bristow was summoned to the Foreign Ministry on Friday and was given a month to cut the British embassy operation to the same size of Russia's embassy in London.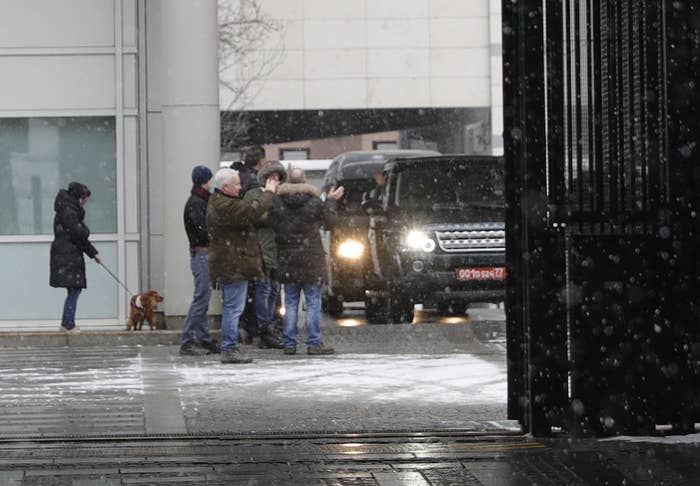 A spokesperson for the Foreign Office in London said: "We are considering the implication of the measures announced yesterday by the Russian MFA."
In a previous statement released on Friday, the Foreign Office said: "The Russian response is regrettable but in light of Russia's previous behaviour, we anticipated a response.
"However, this doesn't change the facts of the matter: the attempted assassination of two people on British soil, for which there is no alternative conclusion other than that the Russian State was culpable.
"Russia is in flagrant breach of international law and the Chemical Weapons Convention and actions by countries around the world have demonstrated the depth of international concern."
So far, Russia has expelled 59 diplomats from 23 countries for their support of the UK's position that the Russian state was behind the Skripal poisoning.
Last summer, Russia told the US embassy to cut its staff by two-thirds in response to new American economic sanctions. That resulted in redundancies for Russian support staff as well as the retrieval of diplomats.

Sergei Skripal remains in a critical condition in hospital after he was poisoned with a Russian-developed military nerve agent in Salisbury on 4 March. His daughter, Yulia, was also poisoned, but her condition is now said to be improving.
The Russian embassy has requested to see her, in line with the consular convention.
In response, the UK Foreign Office said: "We are considering requests for consular access in line with our obligations under international and domestic law, including the rights and wishes of Yulia Skripal."