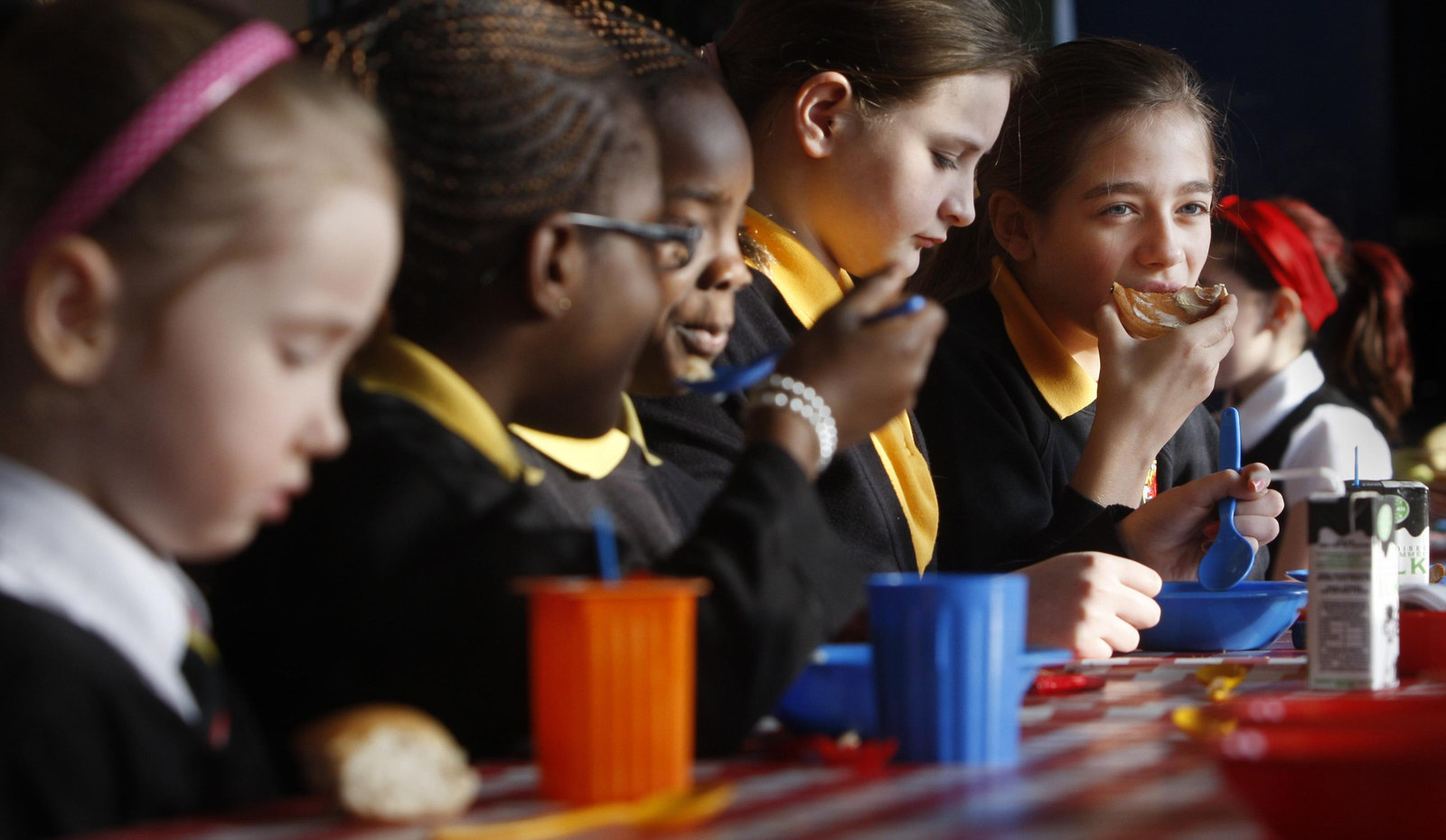 Thousands of children start their first and final years of primary school underweight, and the number is increasing, according to a group of MPs.

On Friday, the all-party parliamentary group on hunger published Britain's Not-So Hidden Hunger, part of what it called the first major attempt to record the levels of hunger in the UK. The report said that in the last year:
* More than 6,000 children under 5 started reception class underweight, a 16% increase on 2012 figures.
* 7,660 children started their last year of primary school underweight, a 15% increase on 2012.
* More than 1 in 5 children at some schools arrived hungry every day.
* For some children, their free school meal is the only meal they will eat all day.
The report suggests that increasing levels of poverty – as well as poor parenting – are contributing to the increase, but increased housing costs are also to blame.
The report cites Office for National Statistic figures that show that in 2014 the very poorest households in the country spent 16% of their household income on food.
These same families spent 25% of their income on housing and fuels costs in the same year, up from just 15% in 2003.
The parliamentary group recommended an increased rollout of Healthy Start vouchers. Under the NHS scheme, children under the age of 1 can get two vouchers a week worth £3.10, which can be exchanged for milk, fruit, or baby milk formula. Children aged 1 to 4 years get one voucher a week.
The working group's chairman, Frank Field MP, said: "Something very troubling is happening and there are at least two forces operating. One is the breakdown in parenting, and the second is an increase in the numbers on a low income.
"It's a tragedy if one of these strikes a child, but it's an unbounded horror if a child is hit by both. How can the world's fifth-richest nation not know the extent of physical damage caused to its own children by a lack of food?"
Field said the true picture of hunger among children was unknown. "Again we have only impressions which suggest that too many children have hunger as their most constant companion," he said.
A spokesperson for the Department of Health said: "Government is committed to an all-out war on food poverty. We're working to eliminate child poverty and improve life chances for all and there are now 300,000 fewer children in poverty.
"In the last Budget, we announced £10 million of funding per year to expand breakfast clubs in schools up and down the country and have vowed to continue free school meals for more than 1.3 million children.
"We agree with the all-party group that nobody should go hungry, especially when surplus food goes to waste. We will therefore carefully consider the recommendations made in this report."