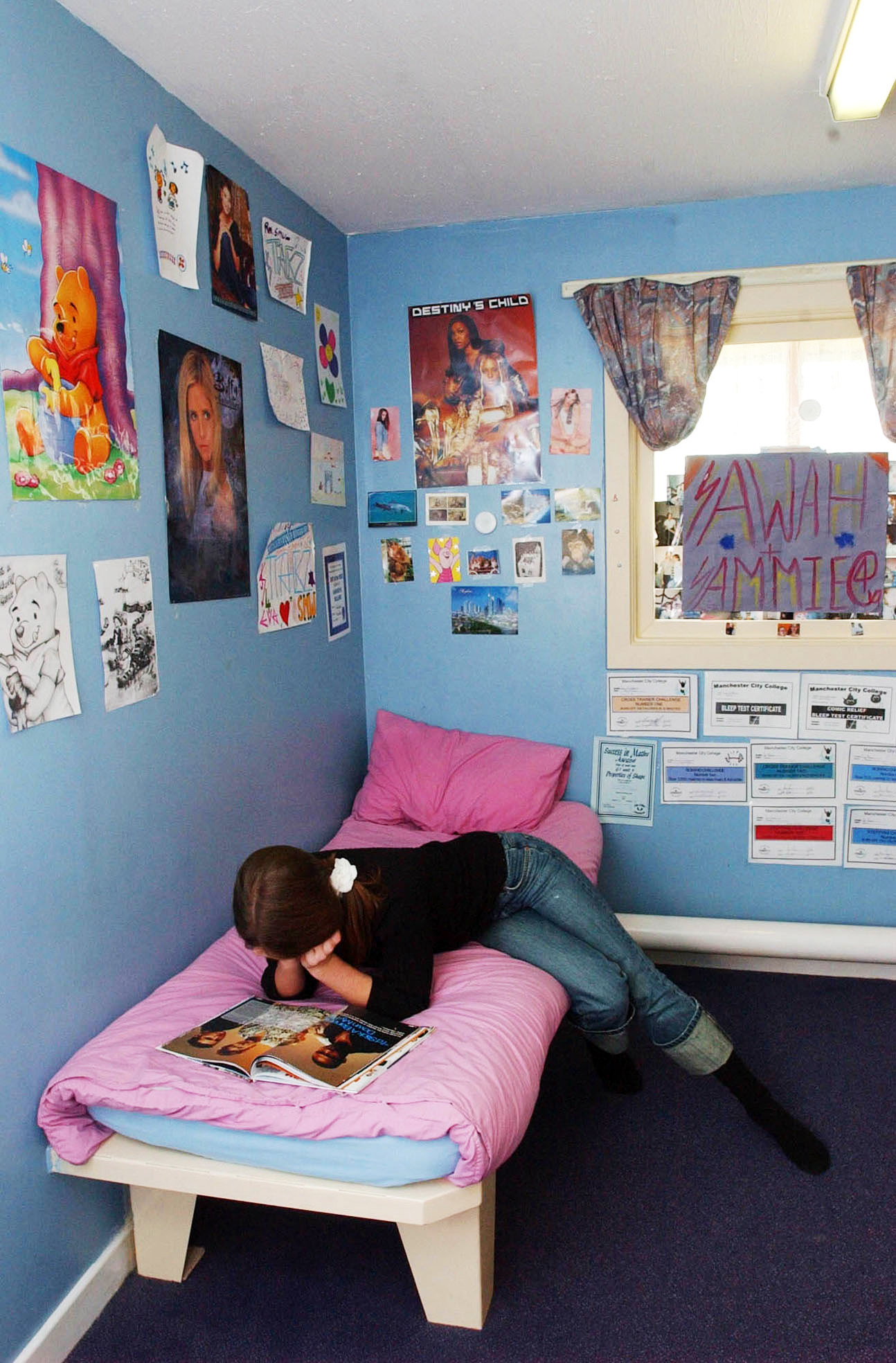 More than four times as many children in the youth prison system suffered injuries as a result of being restrained by staff than official figures suggest, according to government data seen by BuzzFeed News.
The annual youth justice statistics for 2015–16, which cover the 12 months to March 2016, show that there were 87 injuries as a result of restraint which required medical treatment.
But according to data obtained by the Howard League for Penal Reform under the Freedom of Information Act, the total number of injuries was 377.
The new figure includes minor injuries that did not require medical treatment, which could include "red marks on the skin, welts, superficial cuts and scratches, and bruises," the FOI release said.

Two injuries that were previously declared required hospital treatment. The Youth Justice Board's guidelines say serious injuries can include "serious cuts, fractures, loss of consciousness, damage to internal organs, and poisoning".
The prison with the most restraint injuries was Rainsbrook, in Warwickshire, which since May last year has been run by Anglo-American joint venture MTC Novo. The consortium was awarded a five-year £50 million contract despite serious concerns raised by a judge over a prison run by MTC in America.
Medway in Kent, which was the subject of a BBC Panorama investigation in January last year, recorded 30 injuries.
Andrew Neilson, director of campaigns at the Howard League said: "These worrying figures reveal that, on average, a child in custody is injured every day while being restrained by staff.

"Viewers of last year's shocking BBC Panorama documentary on Medway secure training centre will remember seeing children being harmed during inappropriate restraint incidents and then left alone in their cells unattended by staff.
"It is particularly concerning, therefore, that injuries that were deemed not to require medical attention continue to be omitted from official government statistics.

"Disguising the extent to which sanctioned violence is used against children in custody will not help us change things for the better."
In the five years to March 2015, a total of 4,200 restraint-related injuries in youth prisons were recorded by the government – but the the full amount was only disclosed after a parliamentary question from Labour MP Andy Slaughter. The Youth Justice Board had previously only declared 1,100.
Slaughter, a former shadow justice minister, told BuzzFeed News: "These are shocking statistics for injuries sustained by young people to whom the state owes a duty of care.
"These unacceptably high figures show that the government has learned nothing in the past year and that there is a continued willingness to hide the full scale of the problem – as the real level of injuries is still running four times higher than that which the government is willing to disclose."
A Ministry of Justice spokesperson said in response to the figures: "Restraint on young people is used only as a last resort, when no other form of intervention is possible or appropriate, and where there is a risk of harm to the young person themselves or to others around them.
"Every use of restraint is recorded and closely reviewed to ensure where appropriate, lessons are learned to continually improve practice. The number of cases requiring any medical treatment have reduced since 2015 and are published for transparency."
CORRECTION
Rainsbrook STC is in Warwickshire. A previous version of this article placed it in the wrong county.