Here's a great digital marketing wheeze. Puma asked fans to tweet their favourite Puma-wearing player to get a personalised "autograph".
Amy, Mundo, Ayzah, and many more were delighted with these "personalised" notes from Manchester City and Argentina striker Sergio Aguero.
All you had to do was tweet @puma and a player, with the hashtag #fastergraph, and you'd get your own message. WHAT COULD POSSIBLY GO WRONG?
But then mischievous fans started changing their names to something that would look funny in the picture. So here it looks like Borussia Dortmund's star player, Marco Reus, wrote about how much he likes cocaine.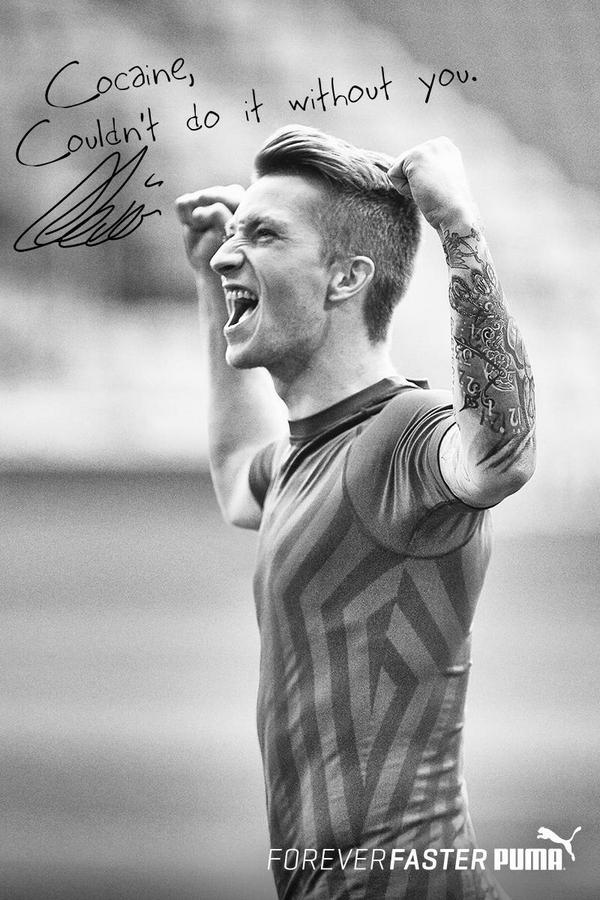 Colombian star player Radamel Falcao wrote a beautiful note addressed to "Liverpool Are Wank".
AC Milan's Mario Ballotelli wrote a message to a fan called "Ebola".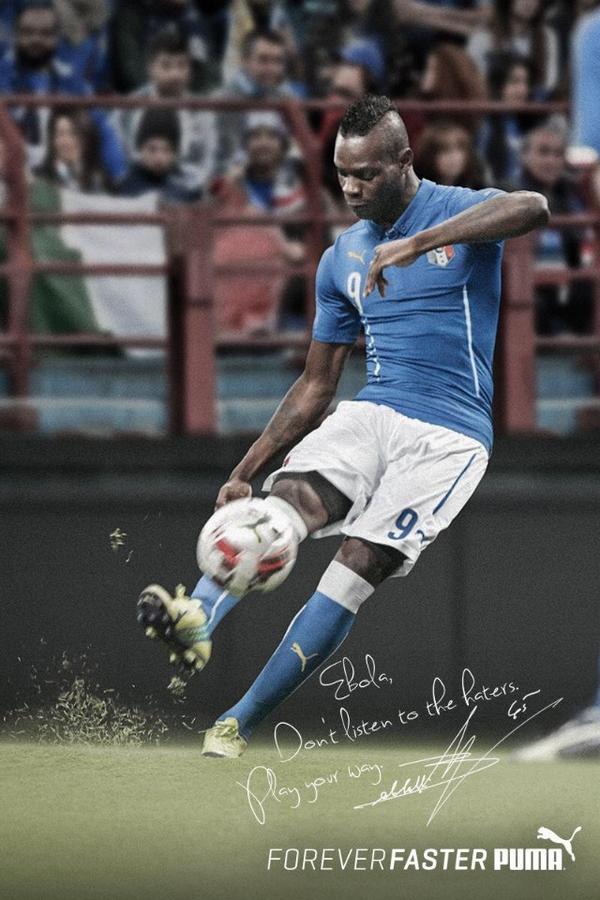 Ebola was quite a theme during the day, with Spanish Chelsea star Cesc Fabregas unintentionally sending a message to "ISpreadEbola".
A man called Mashhour got a message from Reus calling him, well, something.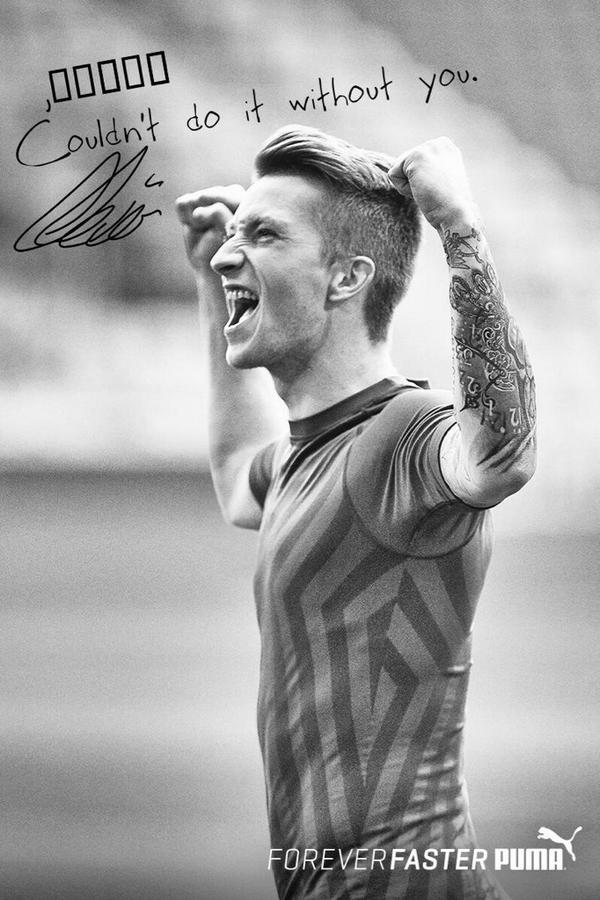 This helpful chap offered to send his own message to all the fans out there.
Puma then switched to using the #ForeverFaster hashtag, where people were much better behaved. And this is why we can't have nice things on the internet.