Private Evictions Have Doubled In The Last Five Years
As a national housing shortage worsens, the number of people being evicted from rented accommodation has increased, government figures show.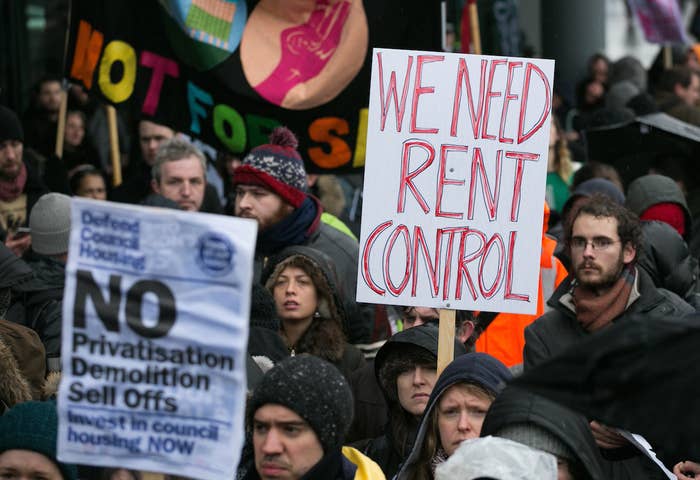 Almost twice as many people were evicted from private rented accommodation in the last 12 months than five years ago, according to government figures.

Ministry of Justice data shows that a total of 22,376 households were evicted in the last year by county court bailiffs and by landlords who repossessed their properties at the end of a tenant's fixed-term contract. In 2010-11 the figure was just 11,338.
In the first three months of 2016 alone, 5,694 households in England were evicted by bailiffs – equivalent to 14,235 people,

Losing a private rental tenancy is the single biggest cause of homelessness in the UK. In 2015, 30% of the 56,000 homeless people in England lost their home when they either agreed to leave or were evicted at the end of their contract.
Campbell Robb, chief executive of housing charity Shelter, said the figures were "a painful reminder of the catastrophic impact welfare cuts and our drought of affordable homes are having on thousands of people in England".
"With so many trapped in expensive and unstable private renting, every day at Shelter we hear from families facing the devastating reality of losing their home," he said.
"Our advisers are already struggling to keep up with demand, and we're extremely worried that short-sighted plans in the government's housing bill will further shrink the numbers of genuinely affordable homes and make things even worse.
"The government can't continue to ignore the root cause of this crisis and the ordinary families most affected by it – they must act now to build homes that people on lower incomes can actually afford to rent or buy."