Prisoners Are Intentionally Getting Sent Back To Jail To Sell Psychoactive Substances
Psychoactive substances are being sold for £100 per gram, so former prisoners are deliberately trying to get sent back in after being released.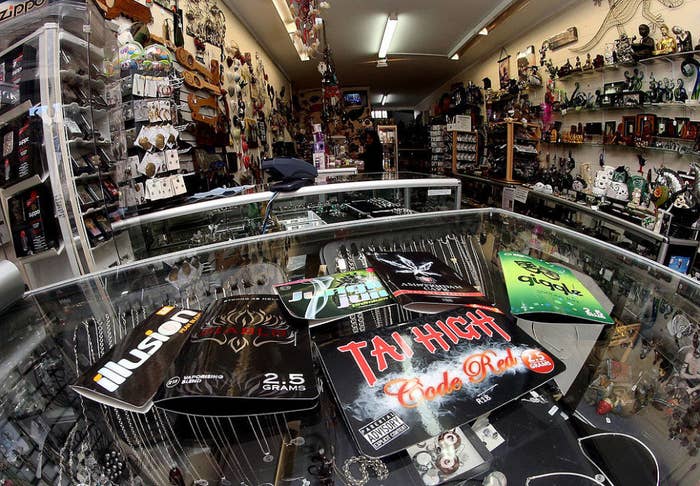 Former prisoners are intentionally getting sent back to jail in order to make thousands of pounds from the lucrative trade in new psychoactive substances (NPS), which have been blamed for a surge in violence and disorder among inmates.
According to a new academic study that interviewed 27 prisoners and 19 prison staff in a category B jail over six months last year, prisoners routinely break the terms of their release licence so they are then recalled – specifically to smuggle in drugs such as spice and black mamba worth up to £100 per gram.
On the outside an ounce (28g) could be bought for as little as £84, equivalent to £3 per gram, the report said.
The report, titled Adding Spice to Porridge and led by criminologist Rob Ralphs of Manchester Metropolitan University, quoted one prisoner who said an inmate made as much as £100,000 in a single six-month sentence.

A survey in June this year found that the use of so-called cannabinoid substances had rocketed in recent years and were being used by 1 in 3 inmates.
And the report comes days after BuzzFeed News exposed widespread corruption among prison officers, who risk their livelihoods and a jail sentence by smuggling drugs into prisons.
But the report said that by far the most common route for drugs into the jail was via new prisoners.
An unnamed prison recovery worker told the researchers: "Because we are a local prison we get the local people coming in and you get people coming in and out, in and out, and you get people bringing it [synthetic drugs] in with them because it's so cheap and available to buy in the community."
Another prison recovery worker said that prisoners are routinely released on licence but then intentionally break the terms of their release contract in order to be recalled: "I'd definitely say people [who] are coming in on recalls to prison and short sentences [are bringing in spice and mamba] just to make some money and go back out.
"The lads [prisoners] will tell you themselves, 'I'm going to come back in. I'm going to go out, get some Spice and Mamba and then I'm going to come back in and I'm going sell it and make thousands of pounds.'"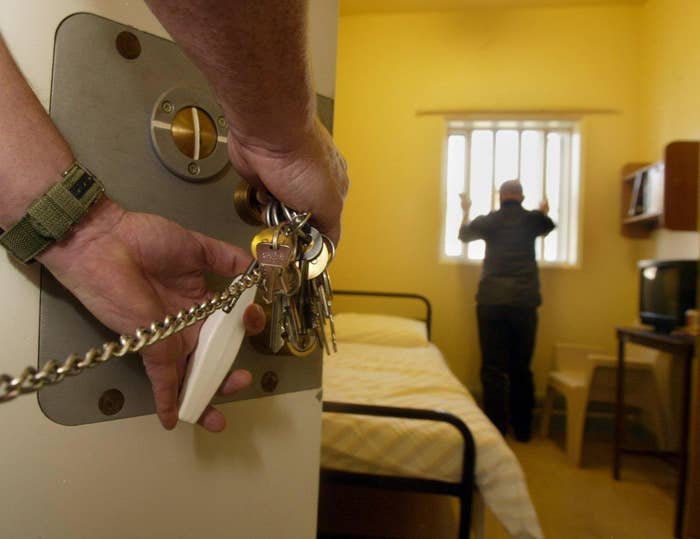 One prisoner told the researchers that he failed to turn up to his probation appointment for this purpose: "I'd not go [to my] probation [appointment] and come in and get paid £1,000 for coming in, you know what I mean, you get paid £1,000 for coming in full of Mamba for two week.
"I'd probably come back if someone offered me £1,000, if I needed it, that's a down payment for a house that, you know what I mean? You don't get that off no one else for cheap, unless I go out robbing, you know what I mean? It would be the safest fucking way coming back in here, just passing it on and think 'Right, well I've been paid, two weeks and I'll go home'. Madness!"
Some drugs are attached to the inside of a drinks can, or simply brought in prerolled as spliffs, the report said. In other cases, the drugs are sprayed on to letters, books, and children's drawings.
But prisoners themselves tend to bring in contraband and mobile phones through "plugging", whereby drugs are stored in the plastic containers found in Kinder Eggs, then placed in a condom and stored anally.
The report said that between two and four ounces (50g to 100g) can be stored in just one of these containers, and some prisoners can bring three or four eggs at a time. A single prisoner could bring in up to 10 ounces (280g) in one visit, which could command a value of £28,000 inside.
The paper also pointed out the sheer scale of the NPS problem in prisons: In the
first quarter of 2015, 973g of synthetic drugs were seized by prison staff – a 400% increase year on year – whereas just 15g of cannabis and only 3g of heroin was recovered.
And as the usage of NPS has risen, so too have the number of drug-related health problems and the levels of violence.
In 2010 only 10 seizures were reported among prisoners in England and Wales; by 2014 it was 430. The prisons inspectorate noted a 31% increase in serious assaults in 2016 compared a year earlier.
The report said prisoners use NPS for a variety of reasons, including boredom, escapism, relaxation, addiction, and avoiding detection from mandatory drug tests (MDTs), which does not normally show NPS usage.
Failing these tests can mean a loss of privileges and can affect the outcome of parole board hearings. While the tests could be modified to identify NPS use, the drug manufacturers could then simply change their formula, rendering MDTs useless, the report warns.
The report concludes that NPS present a serious new threat to prisoners' and staff safety, coupled with prisoners' high levels of pre-existing mental disorders. The authors call on the government to halt the current regime of MDTs in favour of greater focus on drug rehabilitation.
"It is imperative that MDT policies are revised—we recommend an approach rooted in harm reduction," the report said. "The removal of MDTs has the potential to significantly lessen the demand for synthetic cannabinoids as a replacement for other detectable substances, and thus significantly diminish the market and associated harms.
"In doing so, users of synthetic cannabinoids may instead consume cannabis, a drug that has the potential to cause far less harm to users and those around them."
A Prison Service spokesperson said: "As the justice secretary has made clear, we want prisons to be places of safety and reform and are educating prisoners about the dangers of drugs, especially the risks of new psychoactive substances.

"As part of our strategy to tackle this, we have rolled out new testing and have trained over 300 dogs to detect these substances.
"We have also introduced tough new laws to deal with people smuggling new psychoactive substances into jails and those caught using banned substances will face extra time behind bars."