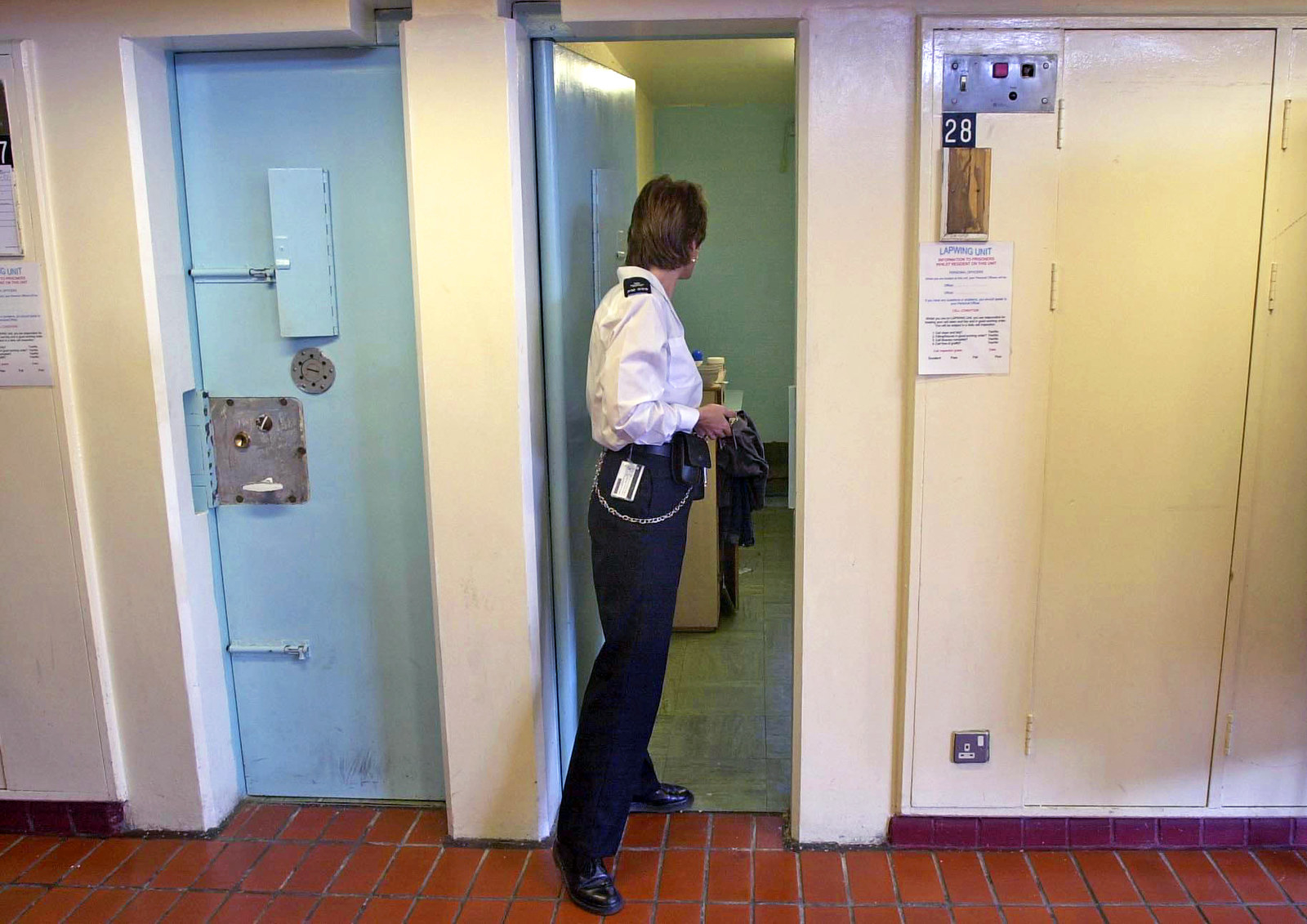 Standards have declined so much at a youth prison in England that inmates have to wait as long as four days to shower and live in "squalid" cells where glass windows have been broken and never replaced, according to a new report.

Her Majesty's Inspectorate of Prisons said on Tuesday that HMP Swinfen Hall, near Litchfield in Staffordshire, had deteriorated in almost all areas since its last inspection in 2014, with almost a third of prisoners telling inspectors they felt unsafe.
The report also said:


– Inspectors found 43% of prisoners locked in their cells during the working day. One third of prisoners were sex offenders and some were self-isolating for their own safety, inspectors noted.


– The use of force by staff had risen 43% in the since the last inspection. Batons were drawn 49 times in the previous six months and used 10 times.

– A "significant number" of prisoners felt depressed or suicidal.

– Conditions were described as "squalid", "extremely poor", and some cells "not fit for use", with many windows missing glass, leaving prisoners exposed to the elements.
The report paints a grim picture of life at the prison – a combined young offenders institute and category C prison for men aged 18-25 that holds 600 – where inmates commonly cook solid food in their kettles and sometimes lack a table or a chair in their cells.
Some prisoners were allowed access to showers and phones only twice a week and a lack of prison clothing left them wearing ill-fitting or dirty clothes, the inspectors found.

Of the 15 recommendations HMIP made in 2014, only three had been fully achieved.

Frances Crook, CEO of the Howard League for Penal Reform, said the report was further evidence that the prison service was in a state of emergency.
"I have never seen a public service deteriorate so rapidly and so profoundly as the prison system in the last five years," she said. "It is now a national emergency. Each inspection report is worse than the last, and this cannot be allowed to continue.
"Today, for the second time in as many weeks, we read of a prison where men are so frightened for their safety because of rising violence that they are refusing to come out of their cells. Many prisons are overcrowded, but Swinfen Hall is not, which makes this report particularly concerning."
The Howard League has received calls to its helpline from inmates at Swinfen Hall who are concerned at the levels of violence and have requested to be moved to other jails. The charity repeated its call for a reduction in the overall prison population.
The Ministry of Justice, in response to the report, referred to a statement from Michael Spurr, CEO of the National Offender Management Service, who said: "The deterioration in performance reflects operational pressures impacting on Swinfen Hall and the wider estate. The governor has a clear action plan in place to address the weaknesses identified, prioritising improvements in safety and regime provision.
"More prison officers will be recruited for Swinfen Hall this year as part of the Government's plans to boost staff by 25,00 across the Prison Service.
"These additional resources will help the governor to significantly improve the performance of the prison."
Looks like there are no comments yet.
Be the first to comment!