Assaults in prison are up 34%. Incidents of prisoner self-harm are up 26% and hospital visits as a result of self-harm are up 35%. There are 65 assaults on prisoners and officers every day, a rise of 43%.

Those stats, released by the Ministry of Justice last week and covering the year to June, give only a glimpse of the crisis of violence and disorder engulfing prisons across England and Wales.
On Wednesday, the justice secretary Liz Truss moved to prevent the crisis inside prison walls blowing up into a full scale public row on the outside. Prison officers, who are banned from taking strike action, called off plans to hold emergency meetings outside jails in protest at the levels of violence after she agreed to meet the the Prison Officers Association.
BuzzFeed News spoke to current and recent former prison staff – on the condition of anonymity – who detailed in stark terms the worsening reality of life inside the prison system.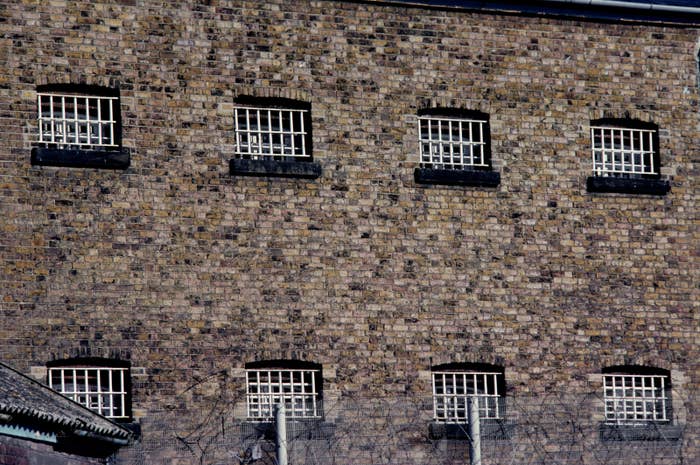 They said staffing problems and budget cuts were being exacerbated by the steep rise in the use of synthetic drugs, which have been linked to higher levels of violence, organised crime, and behaviour problems.

Earlier this month the Prison Governors' Association called for a public inquiry into violence in prisons and warned that the situation was a result of a 12.6% reduction in the prisons budget since 2012.

An experienced prison officer at a category C prison in south-west England, told BuzzFeed News that as the number of staff has dropped in the last five years, so has the average age of new officers, which is causing its own problems.
"We've got no staff. And the staff that are coming in at the moment are 18-year-olds," they said.
"If you're a lifer you're not going to listen to an 18-year-old. So the quality of staff coming in is very poor and they're not on a decent wage any more, so they don't stay long."

The officer said they had personally felt the effects of the rise in violence.
"We had riots in June... I was assaulted that day. I start trauma counselling on Monday for it," they said.

"I came in that morning expecting to open [the cells] as normal, only to find out that we weren't unlocking anybody. I was assaulted three times that day, but I just got on with it. It wasn't pleasant at all. I wasn't going to leave my work colleagues.
"With all the benchmarking that the government has got us to do, it's left us with no staff. At the minute we've still got no staff and it's dangerous. We've basically lost control of our prison."
Meanwhile, the amount of time officers spend developing relationships with prisoners and aiding their rehabilitation is falling, the officer said:
"The public don't see what prison officers do – we're not just there to lock people up and unlock them. We're social workers, we're welfare officers, we're teachers, we're parents – we wear many hats these days and we don't get the backup and support.
"We can't do it [the normal schedule]. Or if we do it's so full-on we just can't have that interaction. In the past we could sort out people's problems, have time for them and listen, which is all part of the rehabilitation and reform that the government bangs on about. But now we haven't got time for that. You get unlocked, you get your food, go somewhere else."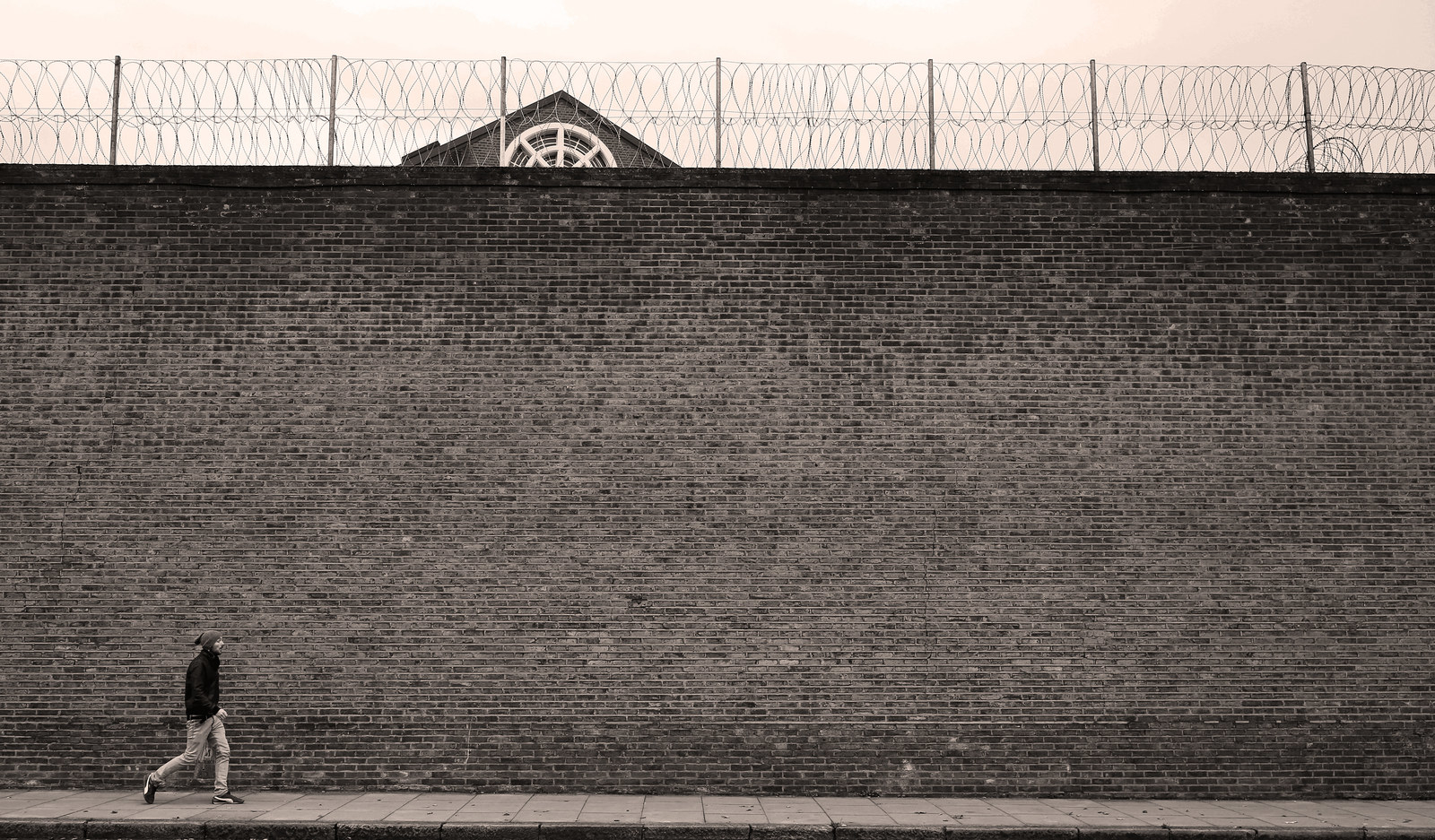 A man who until early this year worked at a jail in the south-east of England as an agency-supplied OSG – meaning he was part of an "operational support group", a role below that of officer with limited powers – spoke of a dark, unpleasant working atmosphere with a lack of staff, limited support for younger workers, and a lack of guidelines.

"There's no support network. They claim there is but there really fucking isn't. It's very jaded," he said.
"From my point of view, I witnessed the aftermath of a hanging and never got any support whatsoever. It affected me quite badly – I didn't realise how badly at the time – and I've been in the security game for 30 years."
The OSG also suffered an unexpected consequence of prisoners using spice, a cannabis-like synthetic drug classed as a new psychoactive substance (NPS). A survey of prisoners in June this year found the use of NPS to be at "epidemic" levels.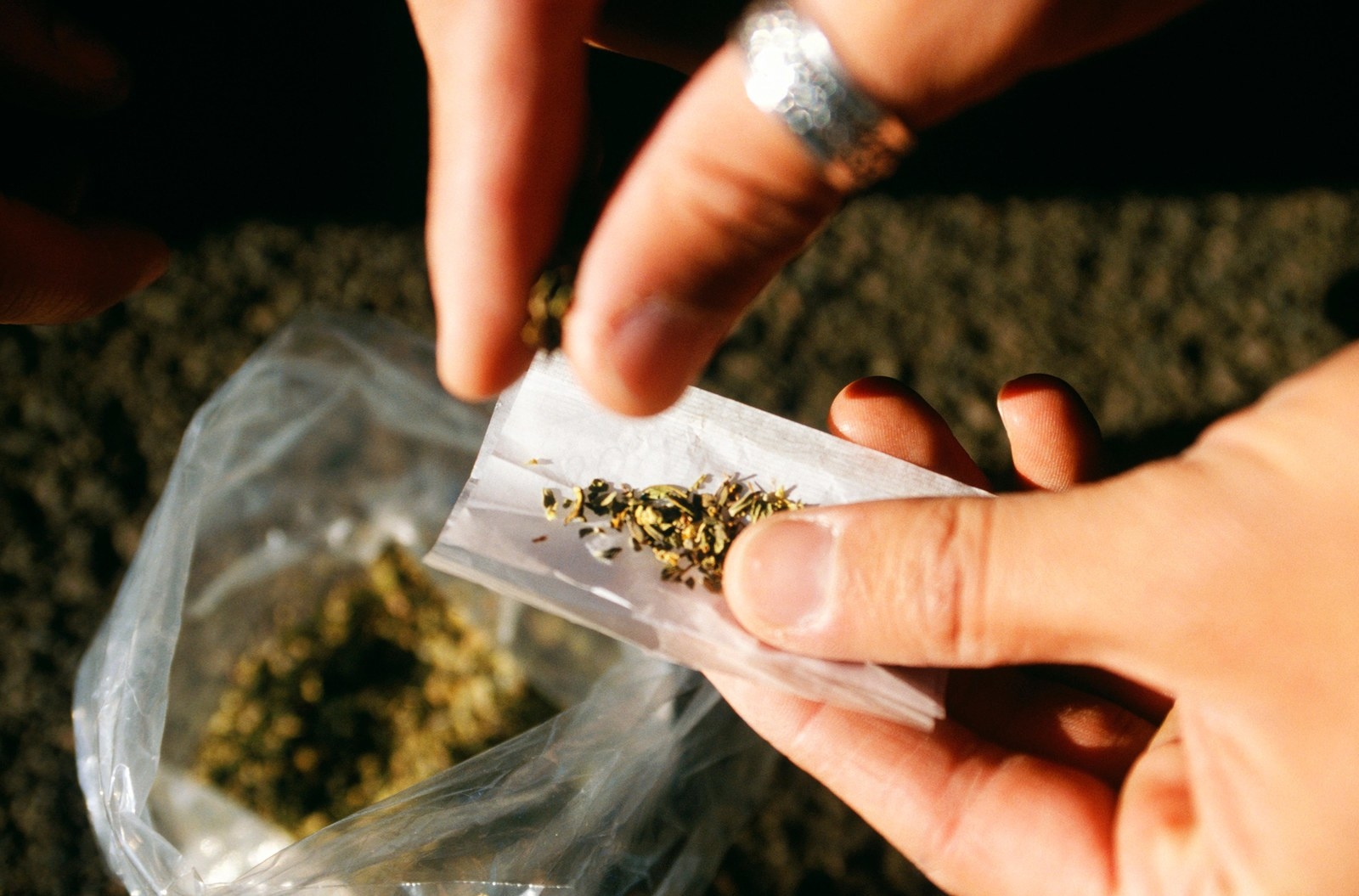 "I was working late at night about 12 o'clock, I was monitoring three prisoners and I wasn't given any training on what to be looking out for, whether these were vulnerable prisoners. And the whole of the wing was overcome with the smell of spice – I had inhalation of that and it took me three hours to get back to some sort of normality," he said.
"But there was no guidance on that, there was no help. My heart rate went up through the roof, I was paranoid, it was like having taken a load of weed and then trying to do your job. It was like it was laughed off [by other staff], like it was nothing."
The OSG said the service has fewer resources while having to deal with an increased number of prisoners with mental health problems.
"I've had threats against me from a 17-year-old boy who was lucky he was still breathing, and the only reason that was the case was because there was a door between us. He goaded me by saying, 'I know where you live. How's your daughter?' He was trying to fuck with my head.
"There was a 19-year-old who thought it was great that he was going to write to his girlfriend, who was in another prison, in blood. He sat there one night cutting his penis up. This is a guy that used to sodomise dead animals. So you think about this and your logical state of mind and you think, Am I living in the real world? We're dealing with people who are not right in the head.
"The security is not enough. They're allowing in too many things. They're getting things in in ways that you can't even imagine. Throw-overs, drones, all these things happen. We're giving them plastic knifes and forks and what do you think they do? If they're a smoker they're going to melt that down [and make a weapon]."
Truss hinted this week that a prison reform white paper, due to be published on Thursday, will tackle the officers' concerns. And Michael Spurr, the CEO of the National Offender Management service (NOMS), has agreed to hold hour-long meetings with POA branches to hear officers' concerns.
But all the staff BuzzFeed News spoke to said they wouldn't be surprised if staff staged more walkouts, as happened at Wormwood Scrubs in April this year, when prison employees refused to begin their morning shifts in a protest over safety fears.
"There will be more walkouts and I think there should be," the former OSG said. "Because I think Her Majesty's Government needs to take a long, hard look at what it's doing."
Last week, statistics from the Ministry of Justice showed an alarming recent rise in violence and self-harm, with 23,775 assaults in the 12 months to June, a 34% year-on-year increase. Self-inflicted deaths were up 13% on the same period 12 months ago.

Research from the Howard League for Penal Reform, published in August, showed that there were the equivalent of 14,689 frontline officers in June this year, down from 15,110 a year earlier. Previous Howard League research showed that the number of officers fell 30% between 2010 and 2013.
Frances Crook, the charity's CEO, said the Ministry of Justice was "presiding over a bloodbath of assaults, suicides, and self-injury in prisons" by allowing staff numbers to fall as the prison population grows.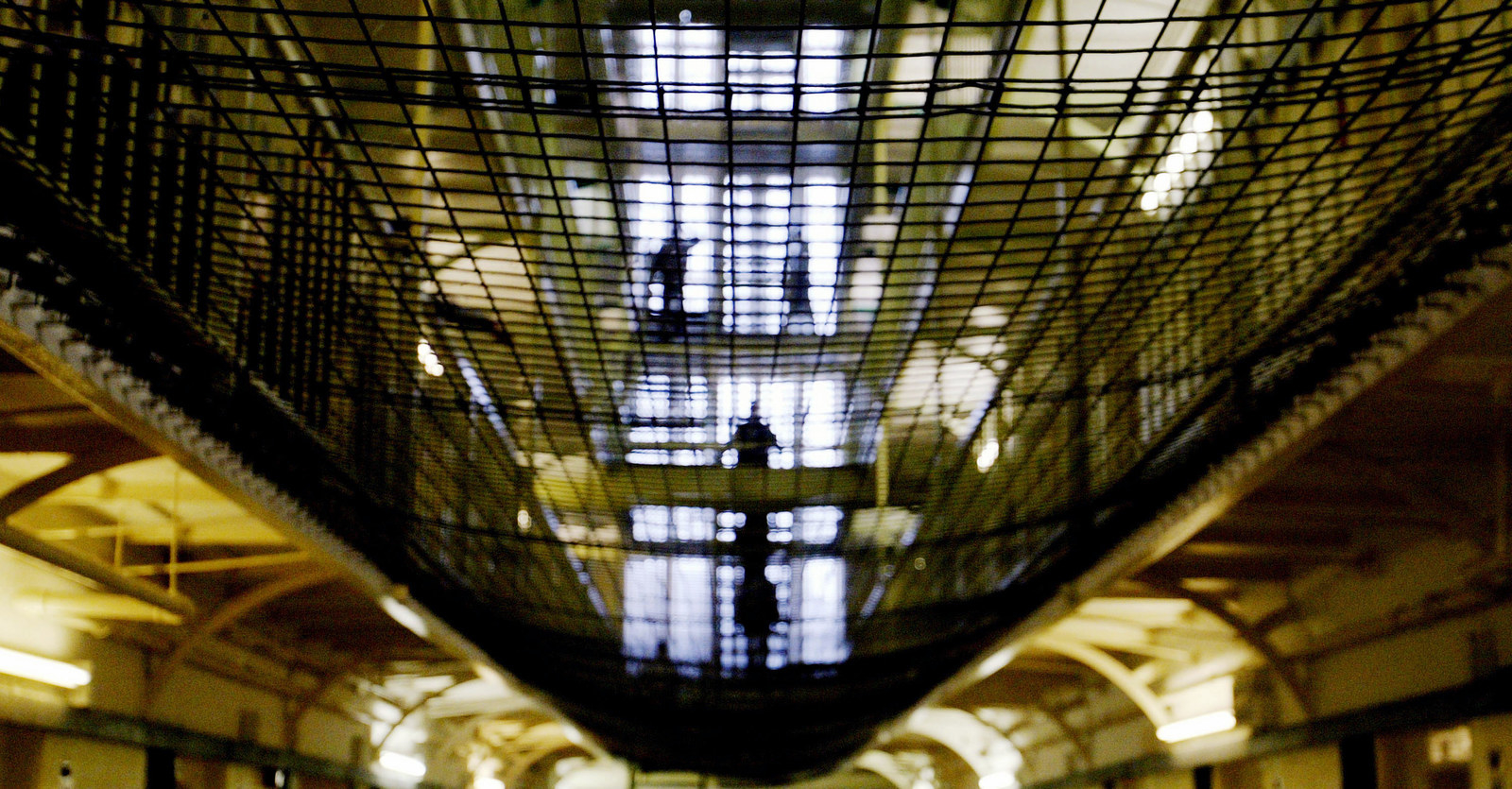 A survey in June found that 1 in 3 prisoners admitted taking some kind of NPS in the previous month – some observers consider this to be much lower than the true figure. The substances have been linked to some 40 deaths in the two years to June 2015 and prompted a new law that banned their sale and distribution nationwide and made possession in prisons illegal.
While drugs in prisons are hardly anything new – prison professionals say that NPSs pose a set of new, worrying challenges.
"We've lost about 25% of our staff and that coupled with the mainstream use of new psychoactive substances, which the NOMS doesn't seem to have an answer for, that has really put a huge burden on us. The unpredictability of it makes it very difficult to control," said a prison officer at a London jail, with more than 10 years' experience.
"The danger is with this stuff that no one really knows how an individual is going to react. The desired effect is for it to be a cannabis substitute and for some people it does work like that, but for some it turns a normal, compliant, passive prisoner into a raging death machine who wants to take on the world. And once the effects have worn off some of them have absolutely no memory of it.
"At my establishment we had one prisoner trying to slit their own throat … and he was still trying to fight anyone who tried to help him."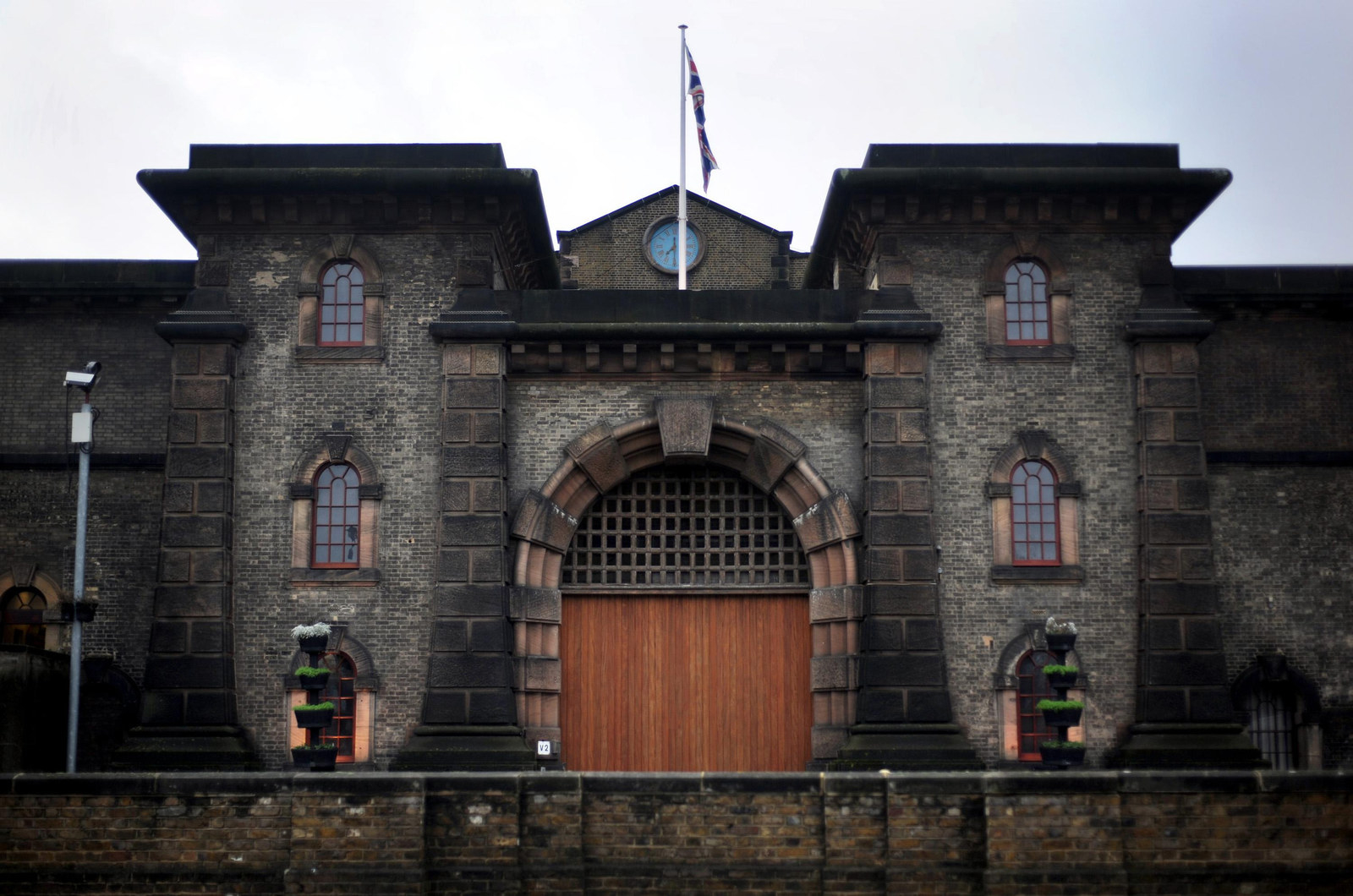 This officer added that whereas a decade ago just 5% of the prisoners randomly tested for illegal drug use each month would test positive, the figure is now between 20% and 25% each month.

The officer also echoed the other professionals we spoke to by complaining that gaps in staffing had been filled by younger officers, sometimes university graduates, who weren't given time to develop before being placed on duty.
"Prisoners are picking up on this. They are saying to me: 'You need more staff in this jail!'" he said.
"Some prisoners have benefitted really well from this crisis that we are facing – organised crime links and stuff like that have flourished. But others, the ones that just come in and get their head down and do their time – of which there are many – are really, really worried and frightened. It's certainly not the holiday camp you might think."
John Podmore, who was a prison governor for 25 years and managed prisons including Belmarsh, Swaleside, and Brixton, told BuzzFeed News there is currently a crisis in the country's jails when it comes to safety and also their capacity to rehabilitate prisoners.
"The violence, these are assaults with intent, these are not minor fracas," he said. "You're talking about individuals who really want to inflict real violence and that's really, really worrying."
Podmore is an adviser to the RSA think tank, which last week, as part of its year-long Future Prison project, argued that prisons need an urgent increase in staffing numbers as well as a new legal duty to rehabilitate prisoners and devolved, decentralised powers for prison governors.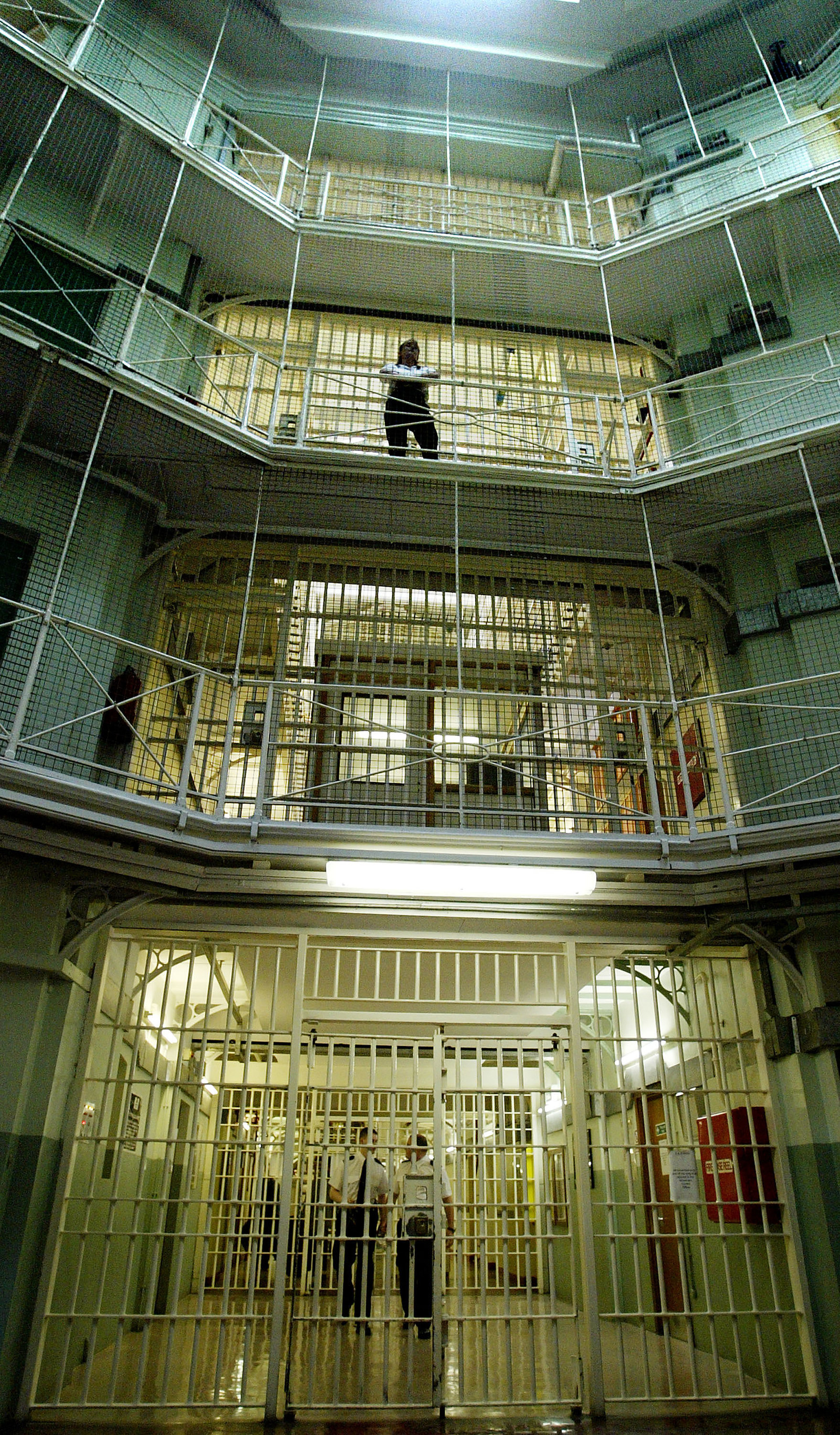 Podmore, who now works as a consultant for prison and security services across the world, points out that as well as having low pay – salaries start at £20,545 – UK prison officers undergo eight to ten weeks' training, compared with Argentina where junior staff have to train for six months.
"You get a safe prison by getting good staff who build relationships," he said. "Prisons run on cooperation and relationships. And if you reduce the number of staff to very low levels, then you're going to make it much more difficult for the staff to engage with the prisoners. They haven't got the time and they haven't got the numbers.
"And then you have this Kafkaesque situation where the prisoners are not out of their cells very often, not getting into education or training or employment, not engaging with the prison staff, and are increasingly angry and disenchanted and feel they don't have a stake in what's going on in the prison. And the chasm in terms of relationships gets wider and wider.
"That's why I think we've got the level of violence we've got now."
In response to this article, justice secretary Elizabeth Truss said in a statement: "These statistics demonstrate the serious violence and self-harm in our prisons. The consequences are devastating and go far beyond the confines of the prison walls, spilling out into our streets and communities.
"Prison reform is my top priority – I am committed to making prisons places of safety and reform, where our dedicated officers are given the support they need to help offenders turn their lives around.
"That is why I have invested an initial £14 million at 10 of our most challenging prisons, and shortly I will be publishing a white paper outlining the much needed reform across the prison estate to 2020 and beyond."