Britain's former highest-ranking police officer has backed the home affairs select committee's call to reopen investigations into 14 deaths linked to the Russian state that BuzzFeed News revealed last year.
Lord Ian Blair, who was Metropolitan Police commissioner when Alexander Litvinenko was killed by poisoning in 2006, told Radio 4's Today programme on Friday that he supported the demand from Yvette Cooper, chair of the home affairs select committee.
"This extraordinary attack in Salisbury is a good call to say, as Yvette Cooper has said, let's have a good look at this again and see whether there is some pattern here of people who go out jogging and fall dead, and who are found dead in their house in Surrey and so on," he said.

He referred to a report in the Times on Friday claiming that Russian state television has warned "traitors" not to settle in Britain because of the risks.

"There's got to be something here that at least is worth looking because otherwise, as the Times is reporting today, in a sense the state media in Russia is playing this up and saying what a dangerous place London is for Russians," he added.

On Tuesday Cooper called on the government to urgently review the deaths, where UK authorities concluded there was no wrongdoing and no criminal case to pursue.
"No attempt on an innocent life on British soil should go uninvestigated or unpunished," she said.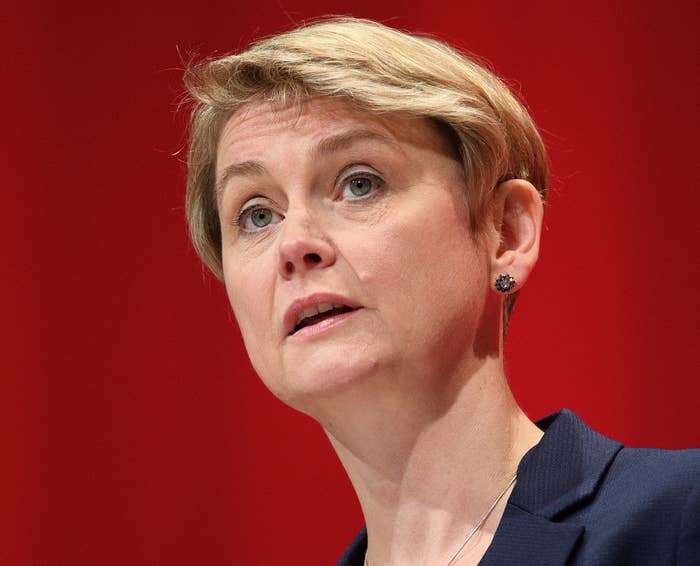 Following a debate in parliament regarding an investigation into the suspected poisoning of former Russian spy Sergei Skripal and his daughter Yulia in Salisbury, she wrote to home secretary Amber Rudd to "request a response on these matters as soon as possible".
Cooper, who chairs the cross-party committee that scrutinises the policy of police and MI5, wants the home secretary to order the National Crime Agency to look into the deaths "that have not been treated as suspicious by the UK police but have – reportedly – been identified by United States intelligence sources as potentially connected to the Russian state".
Citing the BuzzFeed News investigation, she added: "This reported evidence raises questions over the robustness of the police investigations.
"Surely a review of all these cases and the decisions made on them, in light of this further reported evidence, carried out by the NCA, would be a prudent course of action to ensure that – as the foreign secretary said today – no attempt on an innocent life on British soil should go uninvestigated or unpunished."
Speaking in parliament on Tuesday, Boris Johnson said he will make sure the government looks again at cases including that of a Russian financier, Alexander Perepilichnyy, who was likely to have been assassinated in 2012 on the orders of the Russian government. He was found dead outside his Surrey home after exposing a vast $230 million tax fraud in Russia.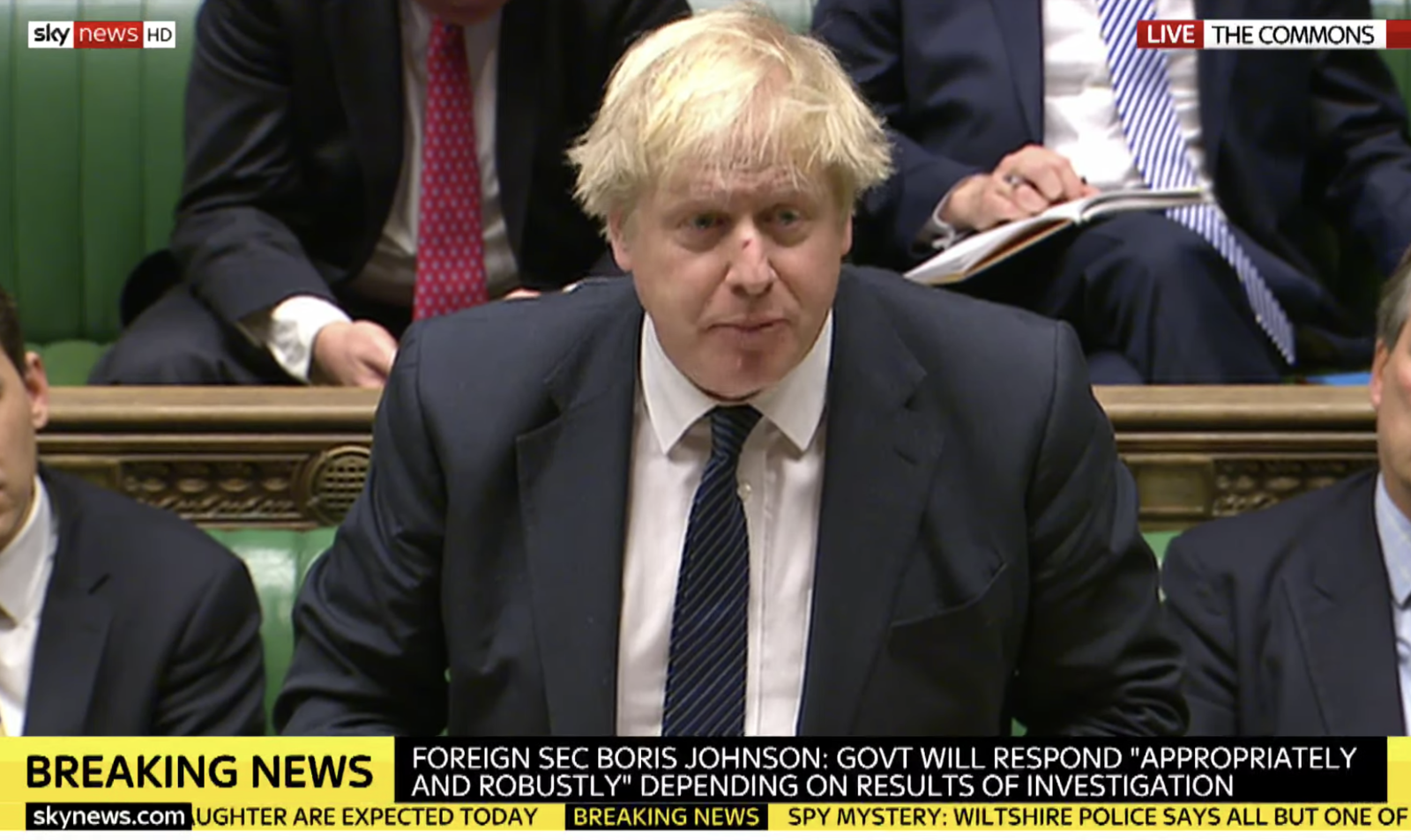 Johnson's pledge comes days after a former Russian spy and his daughter were taken ill after being exposed to an unknown substance. The pair remain in critical condition.

Replying to a question about the deaths from Labour MP Cooper, Johnson said: "I must say there have been a number of deeply troubling cases, Mr Perepilichny for instance, and to the best of our knowledge at present there is no further evidence that points in the direction of criminality.

"But I think what she says is important and I will certainly follow it up and I will certainly have that discussion with the home secretary."
Johnson told the house in response to an urgent parliamentary question: "There is much speculation about the disturbing incident in Salisbury where a 66-year-old man, Sergei Skripal, and his 33-year-old daughter, Yulia, were found unconscious outside the Maltings shopping centre on Sunday afternoon.
"Police, together with partner agencies, are now investigating.
"Honourable members will note the echoes of the death of Alexander Litvinenko in 2006 and while it would be wrong to prejudge the investigation I can assure the House that should evidence emerge that implies state responsibility then Her Majesty's government will respond appropriately and robustly."
Johnson added that if Russian involvement is proved in the Skripal case, it could jeopardise England's participation in the football World Cup this summer in Russia.
However, a source close to Johnson clarified soon after the debate that he was talking about the official delegation, rather than the footballers themselves. "He was referring to officials and delegates, the UK representation, rather than the football teams," the source told BuzzFeed News.
Earlier, Rudd faced calls from political figures including two former culture secretaries, John Whittingdale and Ben Bradshaw, for an inquiry into the 14 deaths investigated by BuzzFeed News.
Lord Rooker has previously accused the government of failing to protect Dr Matthew Puncher, who was found stabbed to death after his research helped connect the Kremlin to the death of Litvinenko.

He told BuzzFeed News: "On the evidence of what happened to Dr Puncher, I think the people who are doing the toxicology tests on this guy in Salisbury ought to be very careful. It should not be disclosed who they are, for a start.
"If they've used something as obscure and as rare and difficult to locate as they did before, 10 years ago with Litvinenko, then it's really important that people doing that work are well looked after.
"And it'd be nice if someone would say something about that. We can't have people dropping down dead in public places without a proper investigation. Puncher was part of the team that located the poison used to kill Litvinenko and he's no longer alive. It's as simple as that.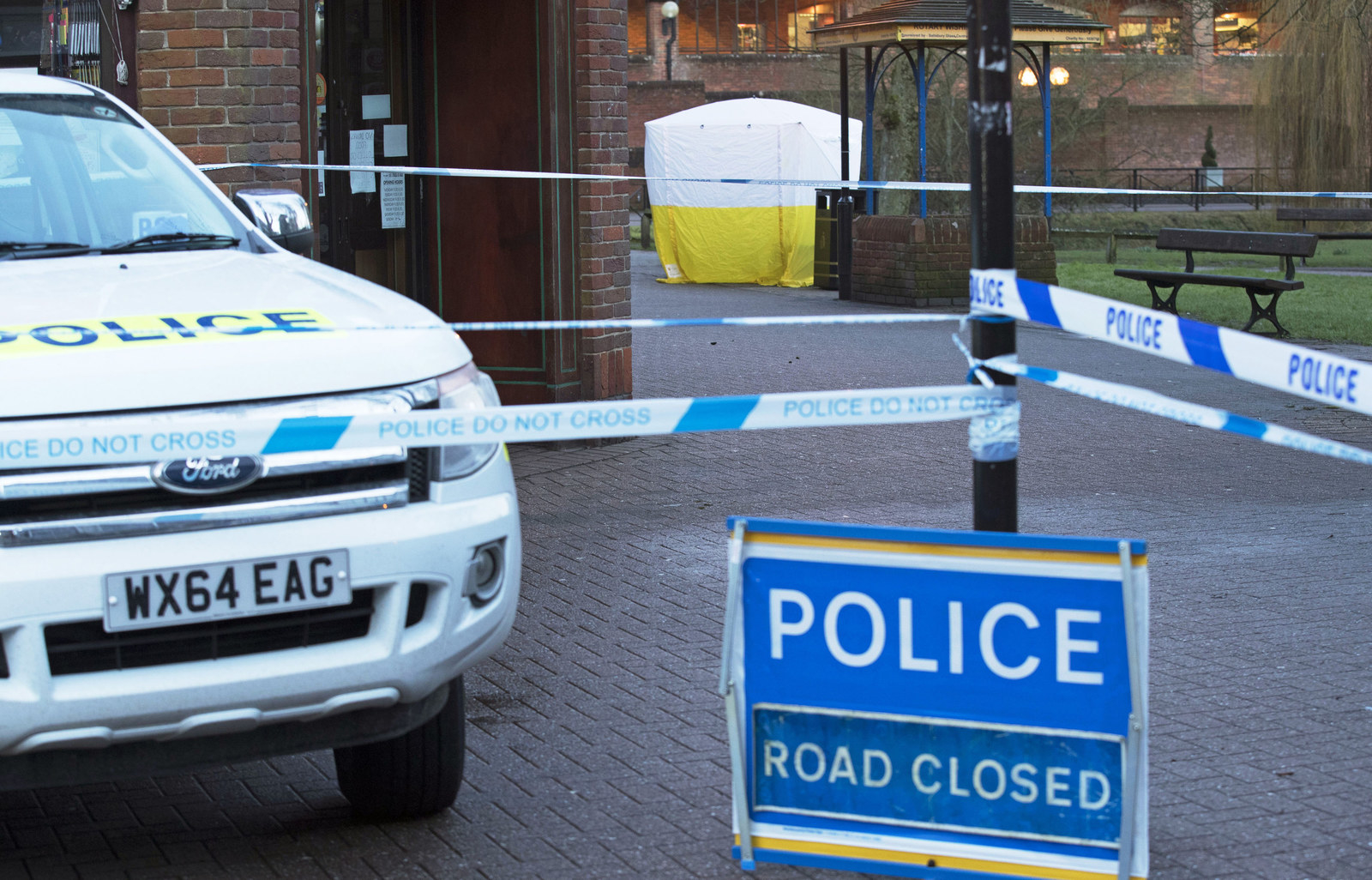 "With the work BuzzFeed did putting the 14 together, to say there is not a pattern is preposterous. There is a pattern of Russians and people who have cheesed off the Russians dying in Britain in what are by any standard suspicious circumstances, which even the Americans have concern about.
"There are 14, and god forbid it could be 15 by the end of the week. Is there a link? Yes, there is – it's the Russian connection. The fact is we're supposed to be a civilised country with the rule of law and it doesn't seem right that there can be so many deaths without a proper investigation."
John Whittingdale, the former Conservative culture secretary, echoed calls for a full investigation into the 14 deaths: "BuzzFeed has revealed that there have been a string of deaths on British soil of people who might be regarded as enemies of the Kremlin. Given the latest events, at the very least the government must now make certain that these were properly investigated and address the concerns around them."

Ben Bradshaw, who served as culture secretary in the last Labour government, told BuzzFeed News that if Skripal's illness is found to be suspicious, the government "must urgently review the 14 unexplained Russia-related deaths catalogued by BuzzFeed in their major investigation last year".
He said: "The government has been asleep at the wheel when it comes to Kremlin-backed law-breaking and interference in our democracy and needs to get a grip.
"We only got to the truth about Litvinenko's murder thanks to a judicial inquiry, initially resisted by ministers. The government should hold a similar inquiry – one into some or all of the other cases, with powers to subpoena documents, require witnesses to attend, and sit in private when dealing with classified intelligence."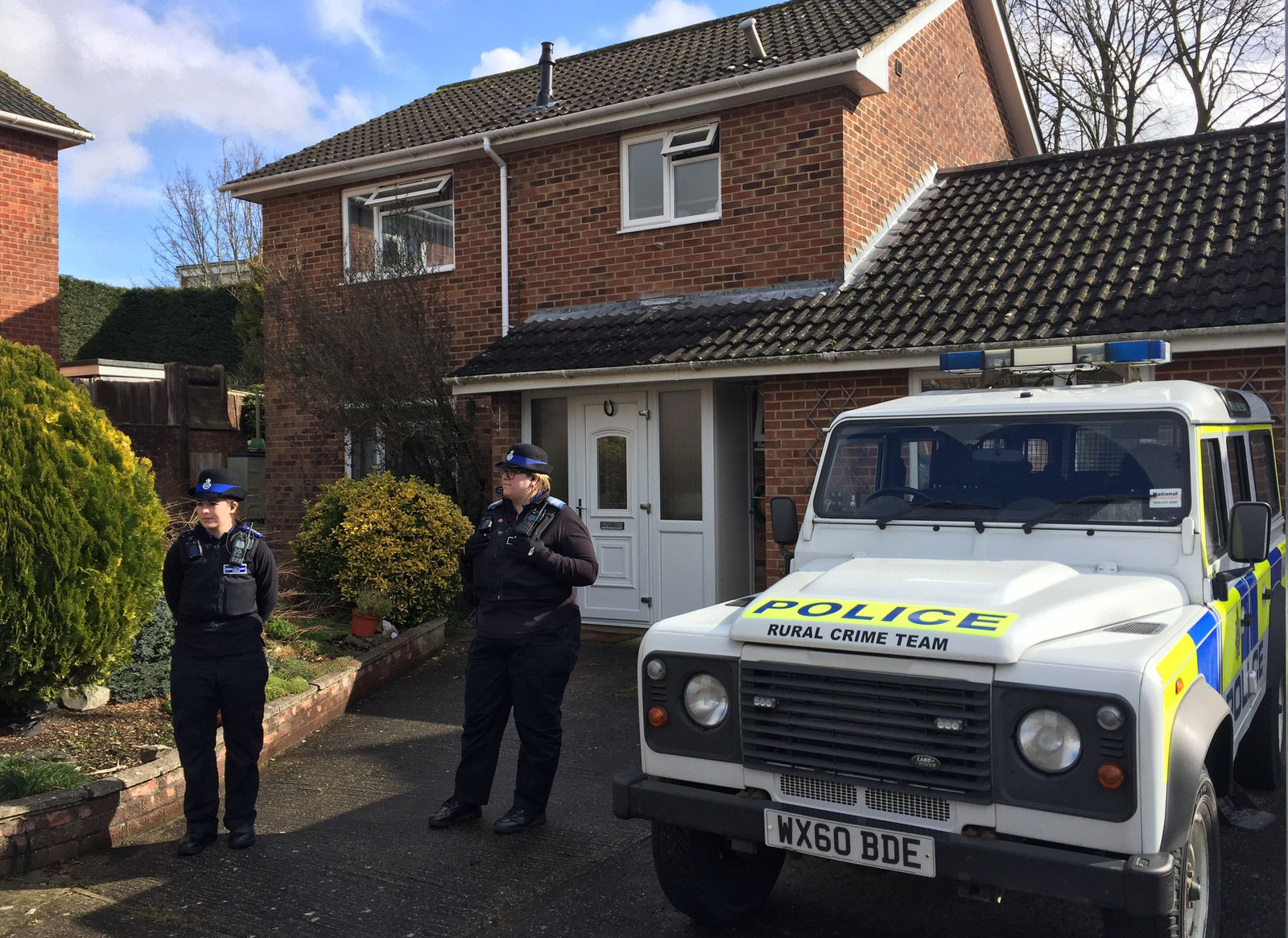 Shadow home secretary Diane Abbott told the Today programme on Tuesday morning that she will be writing to Rudd calling for a full and rigorous investigation into the Skripal case if Russian involvement is proven.

"First of all we have to have confidence that these cases are investigated very thoroughly. As you know, there's been a major journalistic investigation which revealed that there were 14 deaths or suicides that have been linked to the Russian state, but all of those investigations have been closed," she said.

"In the first instance we have to be assured that these cases are being investigated. The investigation took place over two years, it shows a disturbing pattern, and certainly I will be writing to Amber Rudd to say that if it is proved to be the case that the Russian state is involved in this latest death, what assurances can she give both about the rigour of the investigation and where we go from here?
"I don't like defaulting to a 'red menace' analysis but we can't allow London and the Home Counties to become a kind of killing field for the Russian state's enemies."
Abbott stopped short of calling for the 14 cases identified by BuzzFeed News to be reopened, saying to do so would be "unrealistic".
"The BuzzFeed investigation alleged that the Metropolitan Police did not investigate these things with sufficient thoroughness and apparently closed down the cases prematurely," she said.
"But it is realistic if the facts show that this is another operation by the Russian state, and in the context of very disturbing deaths and suicides, the government must give assurances because people want to know. We can't have these killings in London and the South East.
"If you read the BuzzFeed investigation thoroughly you'll find that they say the Russian state is very clever in making what are actually hit jobs look like suicides."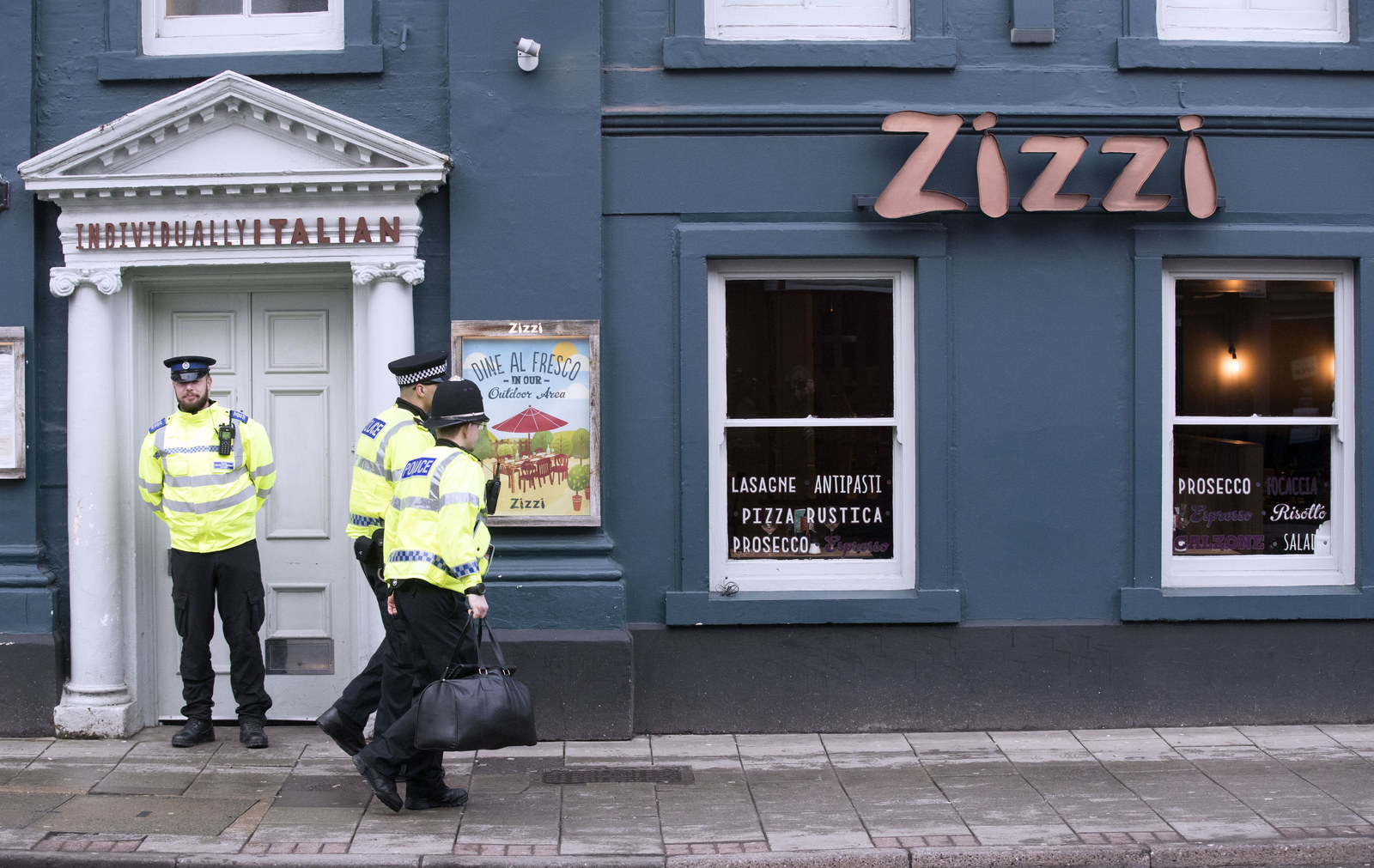 Skripal and an unnamed woman in her thirties remain in a critical condition in hospital. Wiltshire police are keeping an open mind as to the circumstances of their illness and have not ruled out foul play or terrorism.

A spokesperson for the prime minister said on Tuesday that while the situation was being monitored by the government, the issue was not brought up at this morning's cabinet meeting.
The spokesperson added that it was Theresa May who commissioned the inquiry into the death of Litvinenko.
Elizabeth Pears, Emily Ashton and Hazel Shearing contributed additional reporting to this story.