Police have arrested and charged one girl and plan to arrest another after launching an investigation into a "sickening" video of a violent bullying attack against two other girls that's been seen more than 7 million times.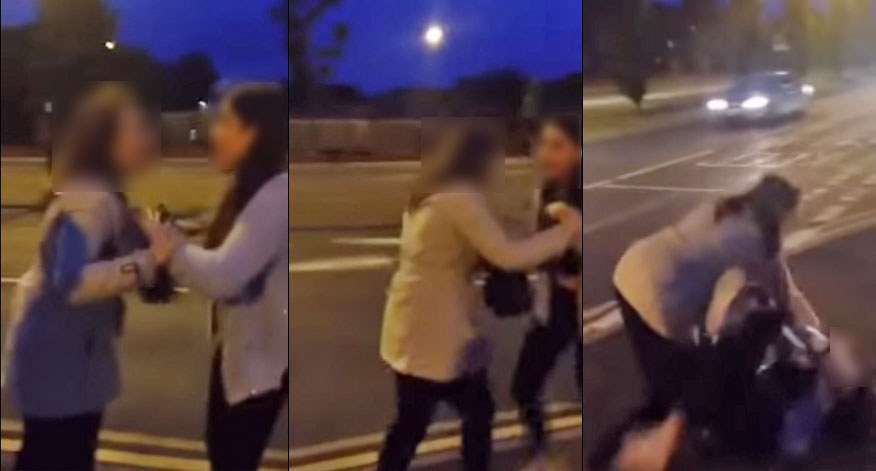 Birmingham police said the attack, which took place on Saturday night, was "completely unacceptable".
The 16-year-old girl was arrested and charged on suspicion of robbery and was due to appear at Birmingham Youth Court on Wednesday. She now cannot be named for legal reasons.
The other, whose age is not known, is thought to be out of the country on holiday, and police will speak to her when she returns.
In the videos, filmed by a bystander who has spoken to the police, a 14-year-old girl can be seen being humiliated and repeatedly attacked.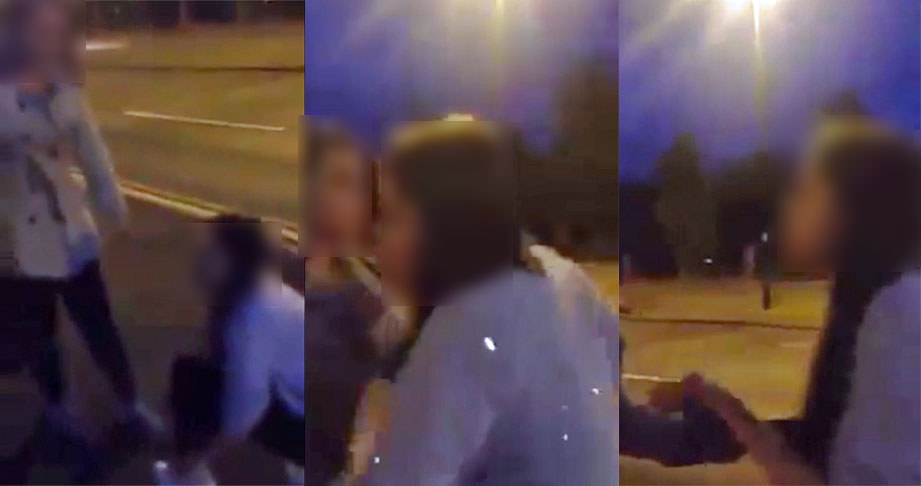 The victim is forced to kneel down and apologise for giving someone "a dirty look".
She is told: "Get on your knees and say sorry. How many times do I have to ask you?"
The victim kneels down and says "sorry for giving you a dirty look" to a girl in a white top.
But the aggressive girl is unhappy and says: "You're not getting up until she's accepted your apology, and don't laugh either otherwise I'll hit you in the fucking face, who do you think you are?" The victim is then struck in the face.
The girl, sobbing, is then made to say say sorry multiple times. She then says: "I won't grass you up, on my mum's life."
Her tormentor says: "If I find out you grass I'm going to kill you. I'll find out where you live."
At one point the girl is ordered to remove her shoes and socks to increase her humiliation.
BuzzFeed News is not embedding the videos but they can be seen here.
Various social media accounts have named the ringleader in the attack but BuzzFeed News is not naming her because we were unable to contact her.
Many fake accounts – some pretending to be her and others openly mocking her – have emerged in the last 24 hours on Facebook, Instagram, and Snapchat. One account posted what appears to be her home address and mobile phone number.
One Facebook account calling for her to be arrested has more than 37,000 likes.
Inspector John Askew from Birmingham police's south division, warned against vigilantism. He said in a statement: "The response from members of the public, clearly disgusted by what they've seen online, has been overwhelming and we've had lots of people getting in touch to provide names of those responsible.
"I would like to reassure everyone this is being treated very seriously and that the enquiry is progressing … Under no circumstances should anyone take matters into their own hands as this could leave them liable to prosecution themselves."
A person who shared one of the videos to her own Facebook wall – where it's been viewed more than 7 million times – has been receiving abuse and has claimed to have been offered police protection.

She now appears to have deactivated her Facebook account.
Police thanked the public for their help in their investigation, but warned the various social media accounts that are sharing the videos to stop.
"This was an upsetting incident for the two girls involved and out of respect to them we would ask anyone who has shared the video remove it from their profiles," they said in a statement on Tuesday evening. "The sharing of the video may also impact upon any future legal proceedings that may take place."
The attack took place on Hilary Grove, in the Northfield district, about six miles south of Birmingham city centre.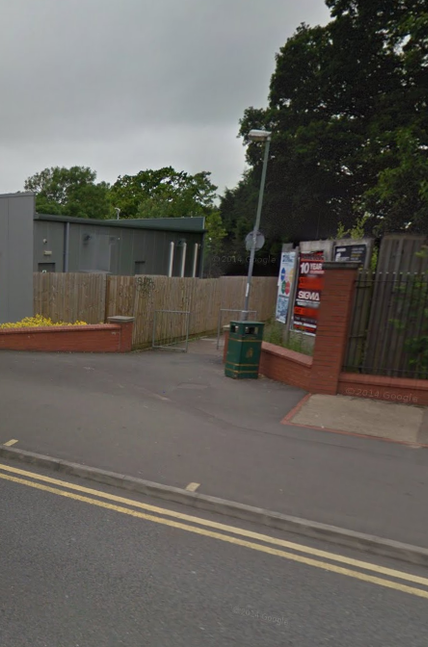 This is not the first time that grainy footage filmed on a mobile phone has led to a police investigation.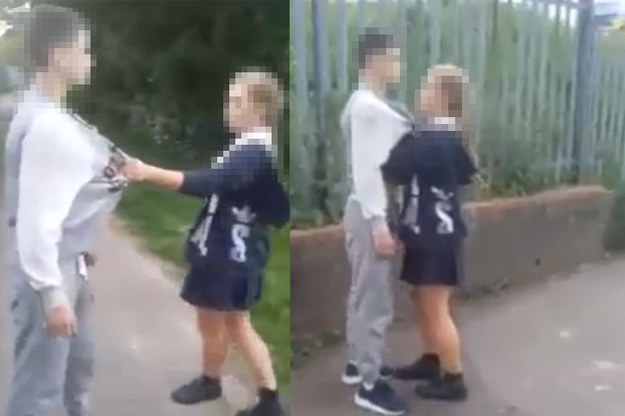 In May this year, a 14-year-old girl from Croydon, south London, who cannot be named because of her age, was given an eight-month sentence in a young offenders institute for attacking a boy. The clip of her attack was seen by almost 3 million people, and she was arrested, charged, and sentenced within eight days of it being posted.