Police are offering a £10,000 reward for information about Huw "Badger" Norfolk, 27, an anarchist wanted in connection with serious crimes in Bristol and Bath.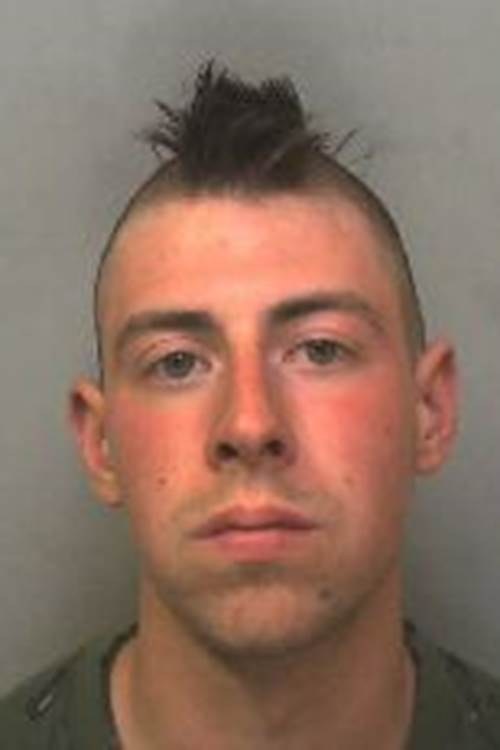 Avon and Somerset police launched an appeal yesterday calling on anyone with information to get in touch.
Norfolk is wanted in connection with an arson attack on a phone mast in January 2013 near Bath which police say left 80,000 homes and businesses cut off, and for smashing windows and throwing paint over the Bristol Post's office during the August 2011 riots.
Detective chief inspector Andy Bevan, who is leading Operation Rhone, the force's investigation into these crimes, said:
He may not be in England or the UK and could possibly be in Europe or further afield. He has links to anarchist communities and the areas and surrounding areas of Bristol, Bath, Cheltenham, Pembrokeshire, and London.

We do not believe he is an immediate danger to the public although we would advise anyone spotting him not to approach him but to contact police instead.
Operation Rhone is investigating more than 100 incidents of arson and criminal damage, but Norfolk is wanted in relation to two only.
Norfolk, who is referred to on insurrectionist sites such as 325.nostate.net as a "comrade" and a "fugitive", appears to have written this open letter to the police two months after the Bristol Post's office was damaged:
And of course as the clash continues and escalates with increasing recognition that everything we desire lies beyond the ruin of their rule, the enemy will carry on retaliating against those people with every vile method in their book: propaganda to misrepresent our passions and aims; the loyal "opposition" of political parties and unions presented as the democratically acceptable way we should amend our "extreme" expressions to; the surveillance, infiltration and invasion of our friendship groups and spaces; the arrest, interrogation and imprisonment of our comrades-in-struggle.
In 2012, on Norfolk's birthday, supporters visited the Post office wearing badger masks.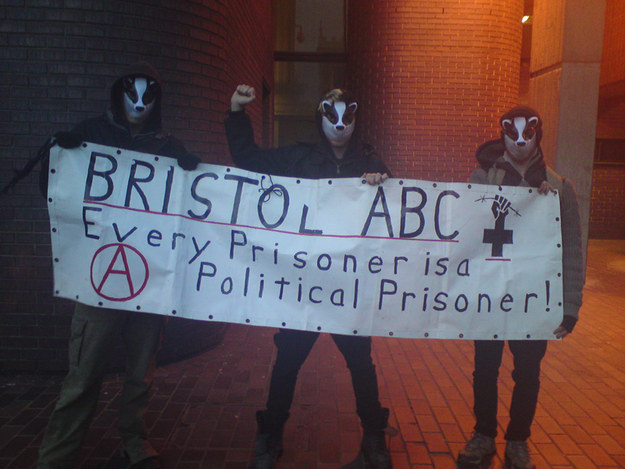 The Telegraph reported that Norfolk had a comfortable middle-class upbringing in Cheltenham.
His parents are David Norfolk, 64, a company director, and Gill Garrett, 65, a former lecturer and writer, The Telegraph said. The family house is reportedly worth £700,000. Police said the parents have "no clue" as to Huw Norfolk's whereabouts.
Attempts to catch Norfolk are part of a wider drive to clamp down on attacks by anarchist groups in Bristol and surrounding areas that have largely escaped national media attention.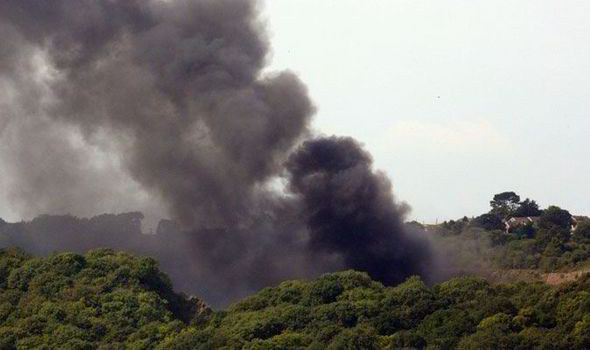 Charlotte Leslie, MP for Bristol North West, told the Mail on Sunday in May that people would be "stunned" to learn about the series of attacks, adding:
If these attacks were the work of a religious extremist, the police and the rest of the media would be all over them. Yet this is every bit as serious, and, potentially, every bit as dangerous. How far does this network go? Who is collaborating with it?'