Two Spanish villas thought to be hideouts for a British crime gang accused of plotting to kill a rival were raided last week and uncovered a haul of lethal weapons.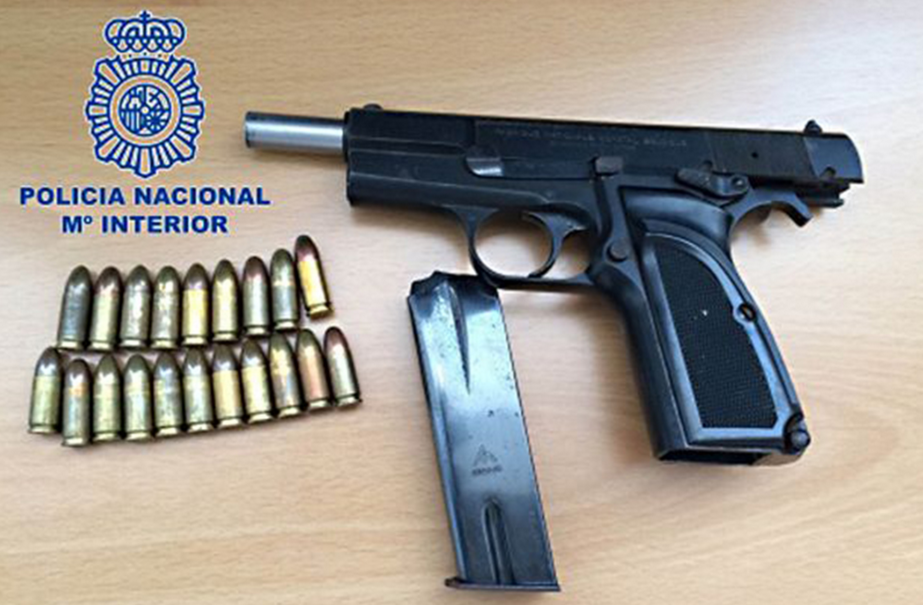 Police officers found a loaded handgun with the serial number erased, rounds of ammunition, several large knives, a baseball bat, a knuckle-duster, mobile phones, and brass knuckles.
They also discovered a body vest filled with weights allegedly to be worn by their victim before being dumped in the sea, the Mirror reported.
In footage released by police on Monday, officers were seen uncovering four knives concealed in the sofas, as well as several ski masks, and black gloves.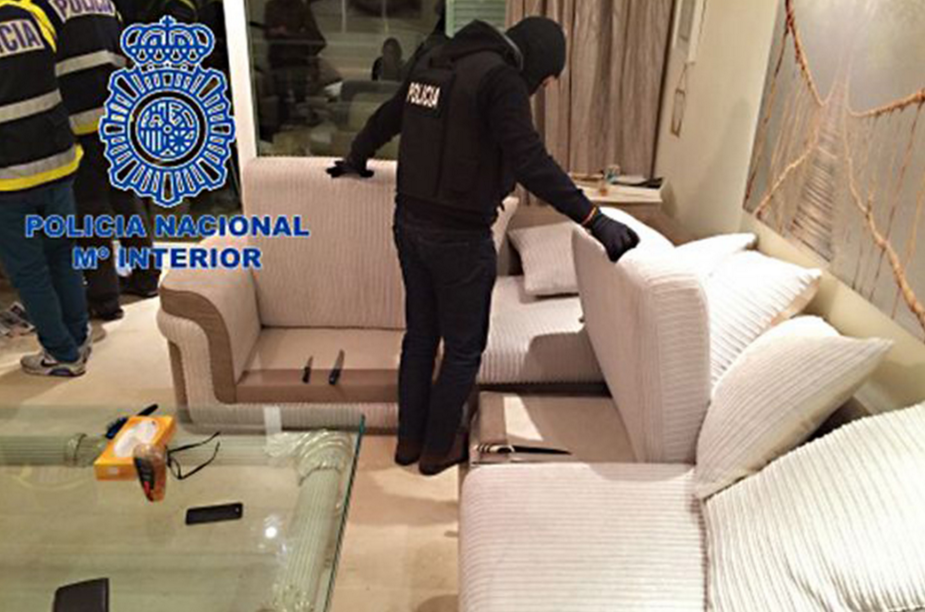 Last week, five men and a woman were arrested in Marbella by Greater Manchester Police (GMP), the UK's National Crime Agency, and Spanish police as part of an investigation into gang crime in Salford.
All six have returned to the UK where they were re-arrested.
In a statement on Thursday 18 February, GMP confirmed that on 16 February, three men from Salford – aged 20, 25 and 28 – were arrested on suspicion of conspiracy to commit murder, possession of a firearm, and membership of an organised crime group.
The 20-year-old was also the subject of a European arrest warrant for possession of class A drugs and counterfeit money.
On the same day, a 41-year-old man from Trafford and a 31-year-old woman from Dublin were both arrested on suspicion of being members of an organised crime group.
Police also said they had arrested a 23-year-old man from Salford on 3 February on suspicion of possessing and intending to sell class A drugs.
GMP's assistant chief constable Rebekah Sutcliffe said the arrests were "a significant result for Greater Manchester Police in our fight against organised crime in Salford".
"This sends out a clear message to all those involved in organised crime, that we will never give up and we will find you, even if you have left the country," she said.
"Our commitment to tackling serious organised crime in Salford will continue and we will use all of the powers and information available to us and our partners to target this criminality round-the-clock and put a stop to it for good."
The arrests are in connection with criminal activity that took place last summer, and GMP's search for information was understood to have moved from Manchester to Spain.
GMP did not confirm or deny the arrests were linked to the death of Paul Massey, a well-known businessman linked to organised crime in Salford who was shot dead outside his home in July 2015.
Massey's death has been attributed as a causal factor in an increase of gun attacks in Salford, some the result of two on-going feuds between rival criminal gangs in the city.
Police said members of one of those gangs were responsible for shooting of 7-year-old Christian Hickey and his mum on their doorstep in October last year.