A Metropolitan police officer who told a black DJ that he stopped his car because black people commit more crime will be investigated by the police watchdog.

The Independent Police Complaints Commission (IPCC) said it had asked the Metropolitan police to refer the incident, more than three weeks after it took place.
DMO Deejay, a Birmingham-born DJ now based in London, was stopped in the early hours of 6 January while driving a high-end convertible Bentley he had hired to film a series of promotional videos on Snapchat. DMO and a friend were driving across London handing out mixtape CDs to people who contacted them on social media.

DMO claimed it was the second time he had been stopped by police that day, having earlier been pulled over while driving his own Mercedes. His management told BuzzFeed News at the time that the DJ has been stopped around 30 times in the past 12 months.
"This incident has received widespread social media attention and in the press and it is therefore important for public confidence in policing that the matter is independently investigated. That is why we required the Metropolitan police to refer the incident to the IPCC," IPCC commissioner Cindy Butts said in a statement today.

"We know that the incident itself lasted for about 16 minutes, the officer was wearing and had activated his body worn video at the time, so it's important we examine all of the circumstances surrounding the stop."
The car was stopped metres away from Piccadilly Circus, near the DSTRKT nightclub where DMO is four months into a residency.
His dashboard camera caught the whole incident and the YouTube video uploaded on Tuesday has now been viewed almost 90,000 times.
The IPCC said investigators would review video footage and speak to all involved parties and witnesses to assess why the stop took place, and the officer acted as he did.
In the video the officer quickly realises that the car is owned and insured legally and makes no caution or arrest.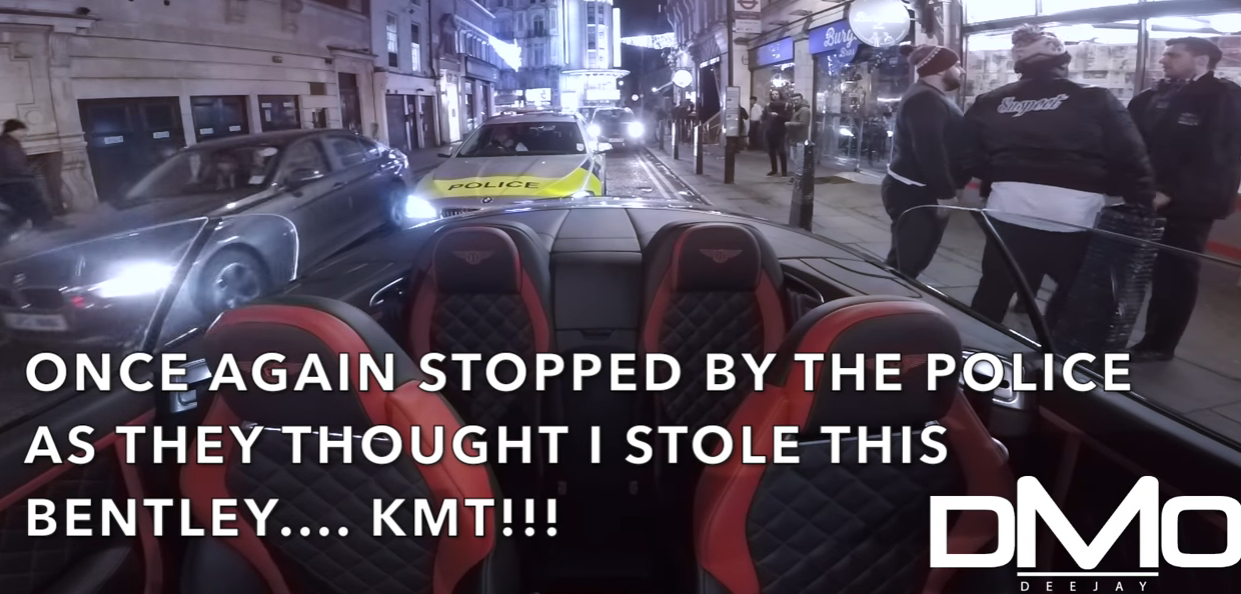 But then, speaking with a northern English accent, he explains why he stopped the car: "I'll tell you what, this isn't racist, this is a fact: Predominantly the people who do it [crime] are black people.
"So naturally if you see a car full of black lads and they're dressed in gangster-style clothing and they're driving down there [Piccadilly], they're getting stopped.
"It's not harassment, you might not see that as a reason and some police officers would be scared to say that, but it's a fact."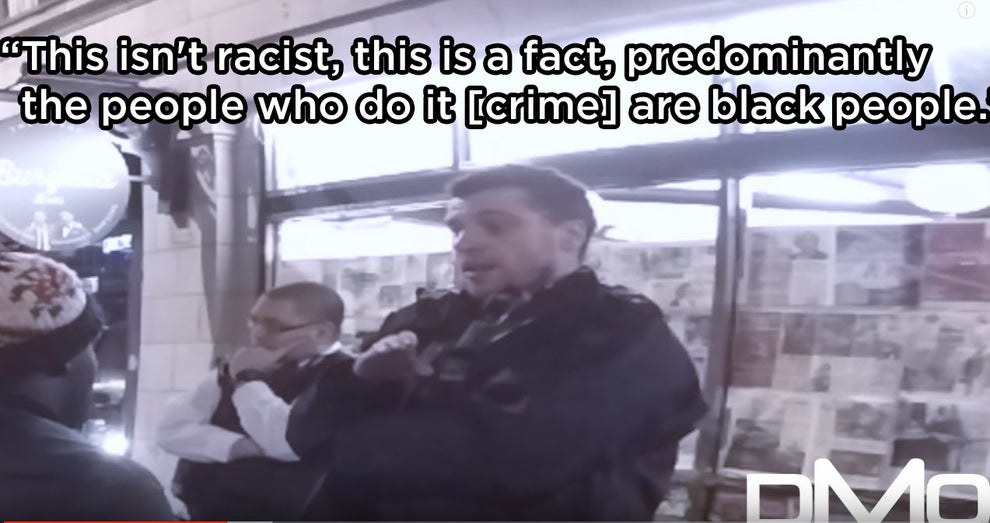 The officer then explains that racial profiling means the police stop more black people in that area, particularly Somalis.

"We work on criminal profiles and unfortunately here the criminal profile for robberies, what we suspect, is IC3 males [the police identity code for black men], generally from Somalia."
DMO then says in the video: "Are you hearing what this guy is saying to me? I'm not even going to let this shit get to me. See what man has to deal with? Do you see why I get pissed off?"

Chief Superintendent Victor Olisa, the Met's head of diversity, said in September last year that it had become common practice for officers to stop and search black people as a way to boost performance statistics.
Stop-and-search data from community monitoring groups in the year to October 2016 showed that in London black people are 3.4 times more likely to be stopped than white people.
There were 364 complaints about the Met police's use of stop-and-search powers in the year to September 2016, a 6% annual increase.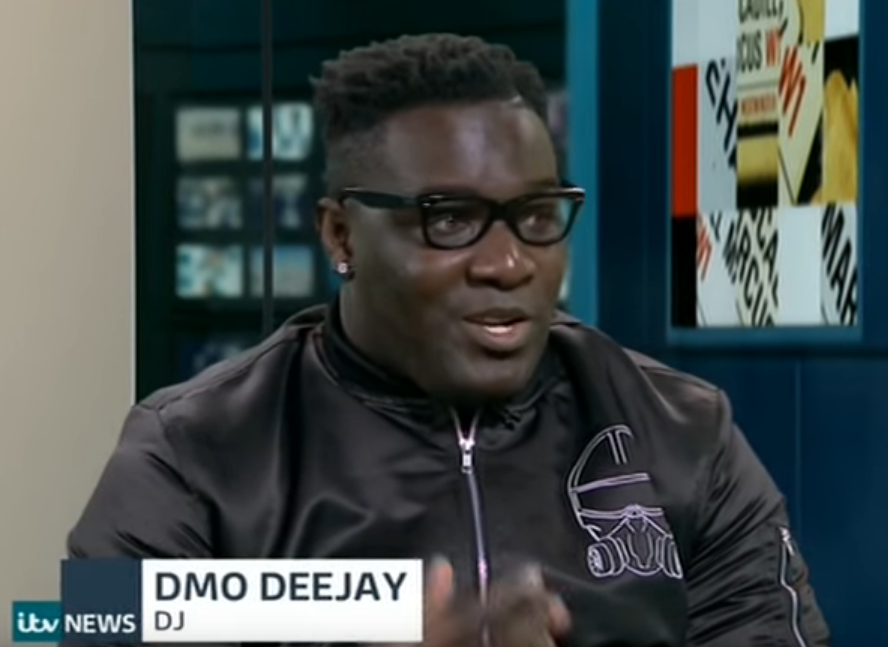 "To be fair I've heard it before so I've gotten used to it but when I got back [home] it was just playing on my mind, and I was like, 'Did he really say that to me?'" DMO told ITV News after the incident took place.

"The Met contacted my agent saying 'apologies' so we'll see what happens from there but I don't really want to put in a complaint. It's more for the other black people who go through this – I don't want to put in a complaint for me and then all the other black people around the country still go through this.
"This needs to stop straight away, it needs to be done... It's good that I can actually prove this goes on. I get stopped all the time, I have friends who get stopped all the time."
In October 2015, the DSTRKT nightclub where DMO plays every Tuesday attracted heavy criticism after it was accused of refusing entry to women who were considered too dark-skinned or overweight.

The Metropolitan Police Service said in a statement earlier this month: "The MPS is aware of the footage circulating on a social media, and it has been reviewed by the directorate of professional standards.
"A senior officer will make contact with the man who was stopped to apologise, and ask if he wishes to make a complaint. We can understand why based on what has been circulated in the footage why it has caused frustration.
"The officers will be spoken to about the explanation that they provided and to ensure we fully understand the circumstances of what happened."