A police officer who was sent to find a vulnerable missing man with a history of mental illness has helped him publish his first volume of poetry.
PC Paul Davies of Greater Manchester police was dispatched to find Oliver Moran last year and found him at his mother's house in Fallowfield, south Manchester.
As Davies and another officer drove him back to his care home in Moston, in northeast Manchester, Moran – who has been diagnosed with psychosis, bipolar disorder and schizophrenia – started to recite dozens of poems he had written and memorised.
Davies, himself a published author with four novels under his belt, was impressed and suggested Moran collate his poetry into a book that could also help raise awareness of mental health issues.

The officer said: "Telling him we liked his poems was like lighting the blue touch paper, as he then exploded into a dozen more from his repertoire.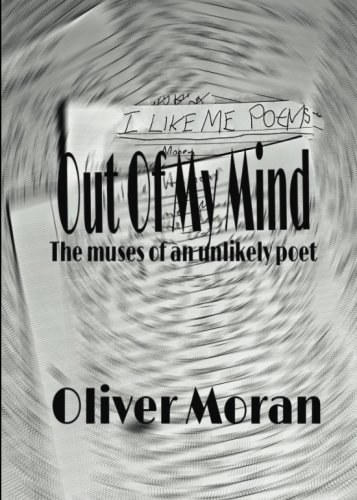 "When we got Oliver home, he was still going strong and was clearly proud of his verses.
"When I told him we wanted to publish his poems to help raise awareness of mental health, it was like he'd won the lottery."
The resulting book, Out of My Mind, The Muses of an Unlikely Poet, was published by MJD Publishing earlier this year.
Moran wrote in the book: "I never thought that I would be putting my personal thanks in a book that I have actually written, as things like this don't normally happen to people like me.
"I would like to thank all my family and friends, the members of staff at Brierley Court for all their support, Greater Manchester police for their close involvement and empathy, PC Paul Davies for his belief in my work and his effort with my dream…"
At least £1 from every sale will go to the mental health charity MIND, with any profits going to Moran.