350 Potential Victims Have Complained Of Alleged Sexual Abuse In Football
Police forces across the UK are investigating after more than 20 former players alleged they were victims of child abuse as children and young men.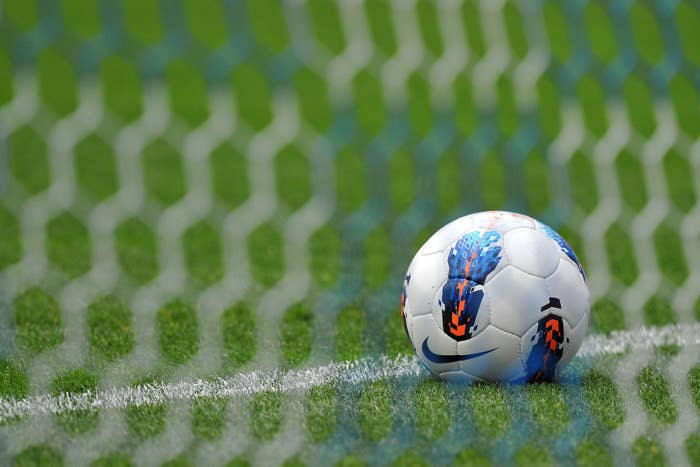 The number of people who have contacted police with complaints of non-recent sexual abuse in football has dramatically increased to around 350, as police forces across the country continue to investigate claims.
The National Police Chiefs' Council (NPCC) said on Thursday afternoon: "Following ongoing and widespread publicity surrounding allegations of child sexual abuse within football, many police forces across the country have received a significant number of calls, both reporting further allegations and offering information."
The NPCC's lead for child protection, Simon Bailey, chief constable of Norfolk police, said in an emailed statement: "It is important to note that this is an indicative figure only, and that information is still being collated, numbers will, therefore, continue to change.
"We are working closely with the Football Association to ensure that the response to this significant and growing number of victims, at all levels of football, is coordinated effectively.
"We continue to encourage those who have been the victim of child sexual abuse to report it, regardless of how long ago the abuse may have taken place. We will listen and treat all reports sensitively and seriously. Anyone with any information regarding child sexual abuse is also urged to come forward."
The complaints have been directly to police forces and to a hotline run by the NSPCC. Earlier on Thursday the charity said it had received 860 calls between 23 and 29 November, more than three times the number of calls to a similar hotline set up in the wake of the death of Jimmy Savile in 2012.
At least 15 police investigations are now underway across the UK into allegations of child sexual abuse in football clubs, after more than 20 former players claimed they were victims as children and young men.

The players have been coming forward in the past two weeks to claim they were abused by coaches at various big-name football clubs.
The NSPCC's lead on sexual abuse told the BBC: "I think it would be naïve to assume that there is not the risk of an ongoing problem in football and in sport generally that needs to continue to be examined and dealt with."
The NSPCC said that boys were five times less likely to report sexual abuse than girls.
The Met police and forces in Norfolk, Essex, Scotland, Greater Manchester, north Wales, and North Yorkshire are all investigating claims of non-recent sexual abuse in football. Chelsea FC is conducting its own investigation after allegations that a former employee, who is now dead, carried out abuse against the club's players.
A spokesperson for Essex police said: "Essex police has received information relating to allegations of non-recent child abuse within the football community. That information will be reviewed and investigated accordingly.
"We need those who have been the victim of child sexual abuse to report it to the police. We also urge anyone who may have any information regarding child sexual abuse to come forward.
"When allegations are reported, it enables police to assess whether there are current safeguarding risks and ensure appropriate action is taken."
The NPCC is working to coordinate regional forces' investigations to avoid duplication of effort and promote information-sharing, via the coordination exercise codenamed Operation Hydrant.
The latest former professional player to come forward is David Eatock, who signed for Newcastle United in 1995 at the age of 18. He played for the club's reserves before a career-ending injury three years later and told the BBC he was abused by coach George Ormond, who was sentenced to six years in jail in 2002 on 12 counts of indecent assault.
Both players waived their right to anonymity to speak publicly about their claims.
Keith Best, CEO of SurvivorsUK, a group that supports men affected by rape and sexual abuse, said in a statement: "We now need openness and investigation by all sporting clubs to stop the speculation and establish the magnitude of the issue.
"They must demonstrate that the faith placed in them by parents and sporting enthusiasts to deal safely with those in their charge is not misplaced. Only such thorough investigation, using the police where needed, and transparency in publishing the results will begin to assuage the fears that so many now hold."