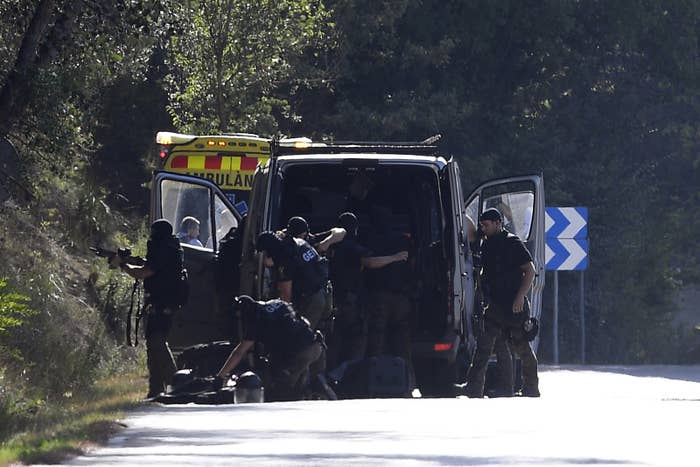 Spanish authorities have shot and killed Younes Abouyaaqoub, the 22-year-old Moroccan man suspected of driving a van into pedestrians on Las Ramblas in Barcelona on Thursday, killing 14 people and injuring more than 100.
The suspect appeared to be wearing a belt of explosives at the time of the shootout Monday, according to police. Members of TEDAX-NRBQ (Technician Specialists in Deactivation of Explosive Artifacts) swept the scene following the shooting in Subirats, a town west of Barcelona.

Authorities said Monday they had evidence Abouyaaqoub was the driver of the van in Las Ramblas. He is also suspected of carjacking a man and stabbing him to death as he escaped.

A second attack early Friday morning killed one person and wounded several others in Cambrils, a coastal Spanish town. In a shootout following that incident, tegional police killed five attackers. Authorities have described the men as belonging to a 12-member extremist cell.
The region's interior minister, Joaquim Forn, told Catalunya Radio on Monday that "everything points to" the driver of the van in Las Ramblas being Abdouyaaqoub, and that he is "the main line of enquiry."

Forn added that further raids had been carried out in the northern town of Ripoll, where many of the suspects lived.
Sunday, authorities said they believe the 12-person extremist cell was based out of a house in Alcanar, Spain, that exploded late Wednesday night, setting off the string of attacks on Thursday and Friday.
Police official Josep Lluis Trapero told reporters that authorities believe the group had been preparing an attack in Barcelona for "many months," but that the plans may have been hastened by the accidental blast.

None of the cell's members of the cell had previously known links to terrorism, police official Josep Lluis Trapero said at a news conference. "We are investigating the radicalization process for members of the cell," he said.
Police have not yet been able to identify the remains from the house that exploded, Trapero said Sunday. Authorities found explosive ingredients, as well as more than 100 gas tanks, in the house, he said.

Spanish law enforcement officials initially believed 17-year-old Moroccan national Moussa Oubakir was the driver of the van in the Las Ramblas attack, but it is now understood that he was among five killed by police in the second attack in Cambrils.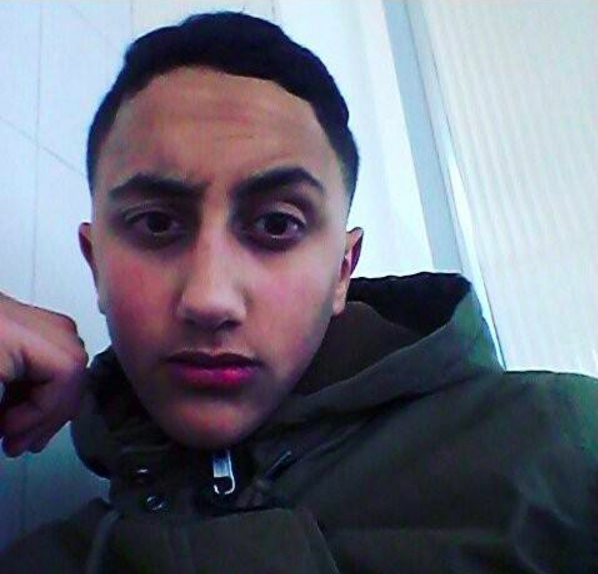 Police said two men were arrested on Thursday in Barcelona — neither the driver of the van — and a third was arrested in the town of Ripoll in northern Catalonia. A fourth arrest was made early on Friday afternoon.
Spanish media reported that the man arrested in Ripoll was Driss Oukabir, the older brother of Moussa Oukabir.
El País, citing the mayor of Ripoll, reported Driss was arrested after reporting that his identification was stolen and used to hire the van. He reportedly told police he played no part in the attack.
Drissa's Facebook page, which has now been taken offline, said that he lived in Ripoll but also claimed he was from Marseilles in the south of France. He described himself as "la fouine," which roughly translates from French as "someone who snoops around."
The investigation was also reportedly focusing on a missing imam, Abdelbaki Es Satty. The Associated Press reported that Es Satty had been working at a mosque in Ripoli but has not been seen since June. Police have searched Es Satty's home, as well as several others in Ripoli, according to the AP.