This is an established trend. This is not a joke. People are STILL naming their kids after characters from Game of Thrones.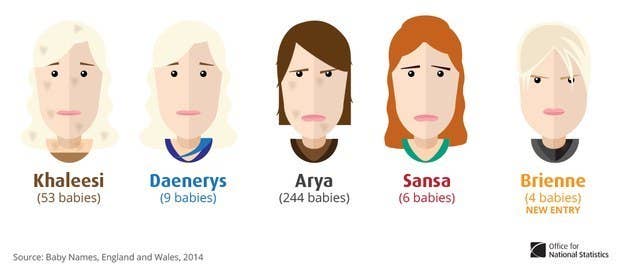 The Office for National Statistics' (ONS) list of the most popular baby names in England and Wales for 2014, published Monday morning, shows that we're quite keen on naming our kids after pop culture characters.
So last year there were FOUR babies named after Brienne of Tarth, the badass warrior played by Gwendoline Christie in the TV show.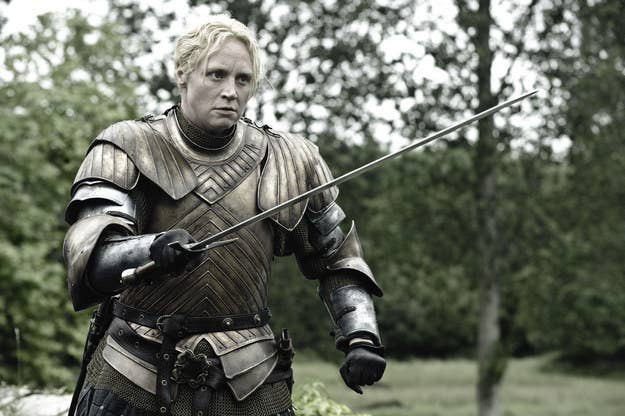 And 53 families decided to call their daughter Khaleesi last year. Nine went for plain old Daenerys.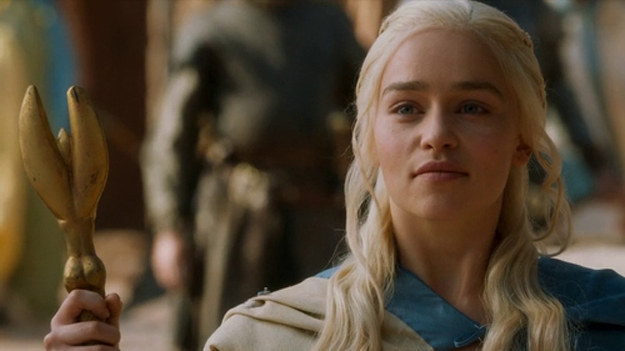 Most popular of the GOT names was Arya, inspired by Arya Stark, obviously. No less than 244 baby girls were named this last year.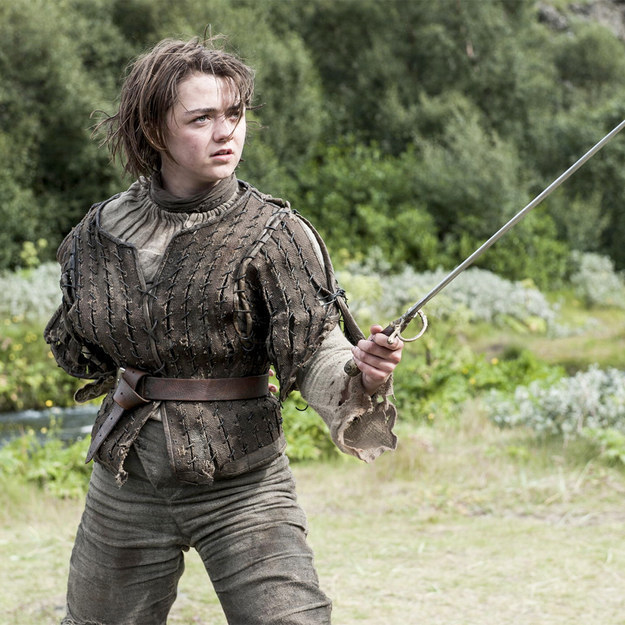 And it's not just girls – there are some Westeros-inspired boys' names too.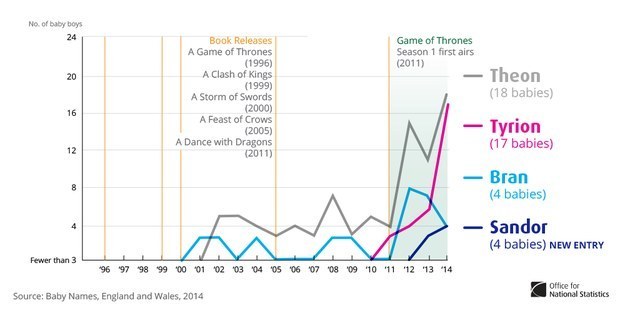 So there were no fewer than 18 Theons last year.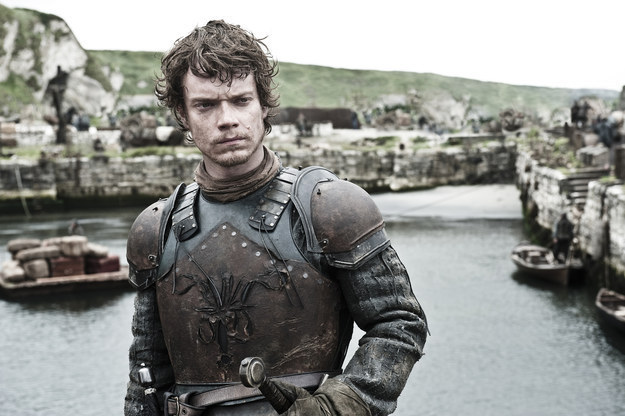 As well as 17 Tyrions, four Brans, and four Sandors.
Superhero names continue to feature in the ONS list, with Logan (AKA Wolverine from X-Men) a favourite for boys with nearly 3,000 last year.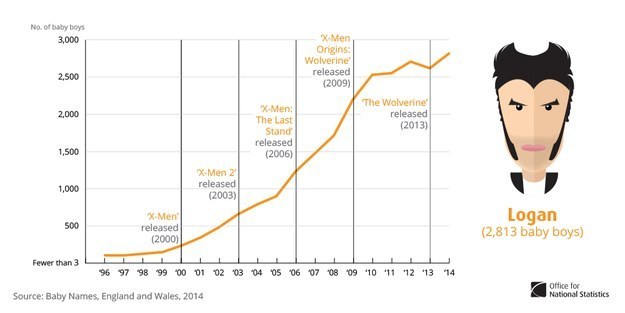 And Frozen has gone from sing-alongs and never-ending streams of merchandise, to influencing baby names: Elsa was chosen by 537 families last year.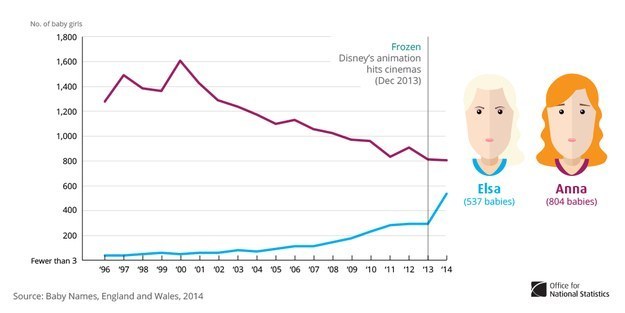 The Kardashians' assault on our culture and way of life continues, with Khloe one of several names from TV family to have increased in popularity since 2010.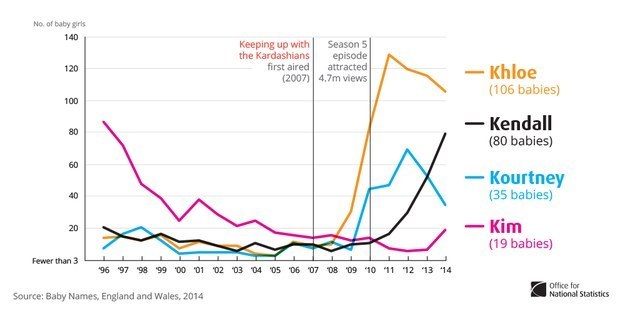 As for the most popular names overall, the winners were: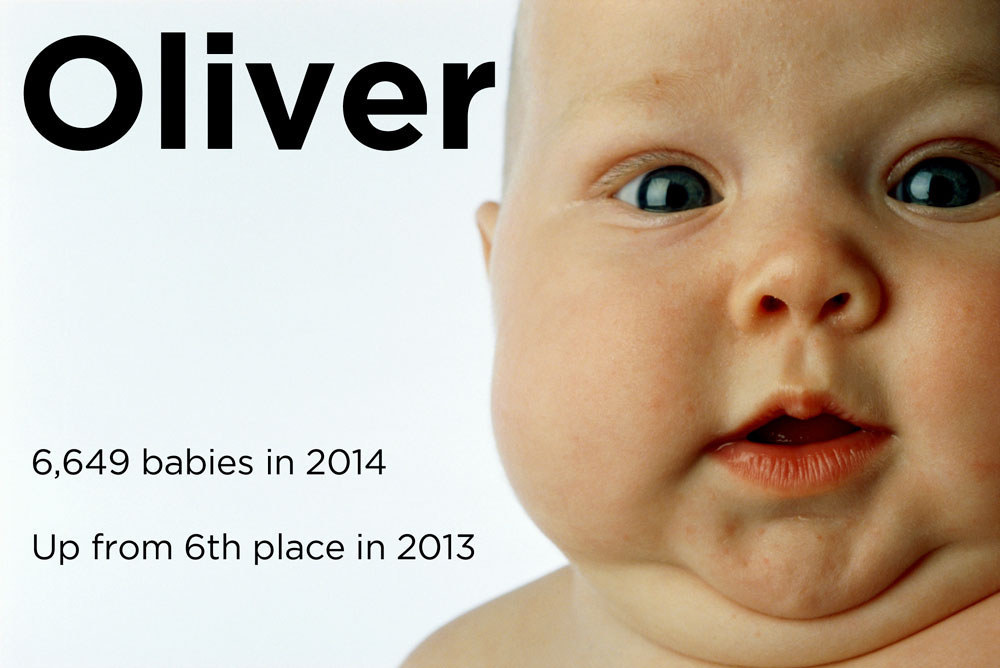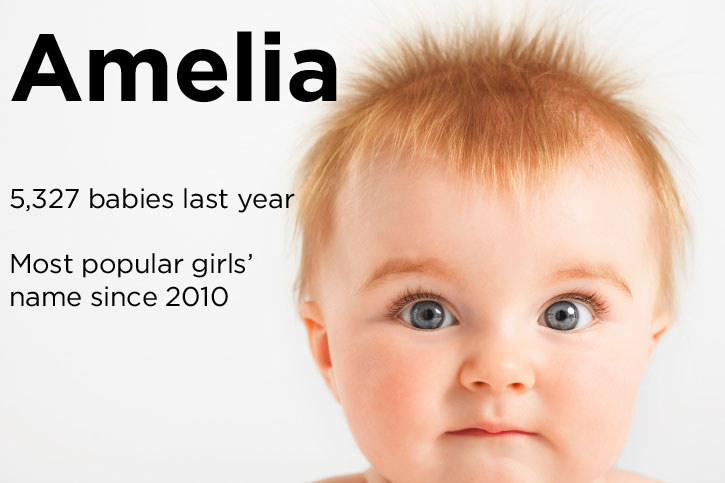 And in case you're after some baby inspiration, here are England's and Wales' top 20 for girls:
1 - AMELIA
2 - OLIVIA
3 - ISLA
4 - EMILY
5 - POPPY
6 - AVA
7 - ISABELLA
8 - JESSICA
9 - LILY
10 - SOPHIE
11 - GRACE
12 - SOPHIA
13 - MIA
14 - EVIE
15 - RUBY
16 - ELLA
17 - SCARLETT
18 - ISABELLE
19 - CHLOE
20 - SIENNA
And here are the top 20 boys' names:
1 - OLIVER
2 - JACK
3 - HARRY
4 - JACOB
5 - CHARLIE
6 - THOMAS
7 - GEORGE
8 - OSCAR
9 - JAMES
10 - WILLIAM
11 - NOAH
12 - ALFIE
13 - JOSHUA
14 - MUHAMMAD
15 - HENRY
16 - LEO
17 - ARCHIE
18 - ETHAN
19 - JOSEPH
20 - FREDDIE