London is in the middle of a 24-hour tube strike and a lot of the city's bus stops look like this. But it's not bad news for everyone.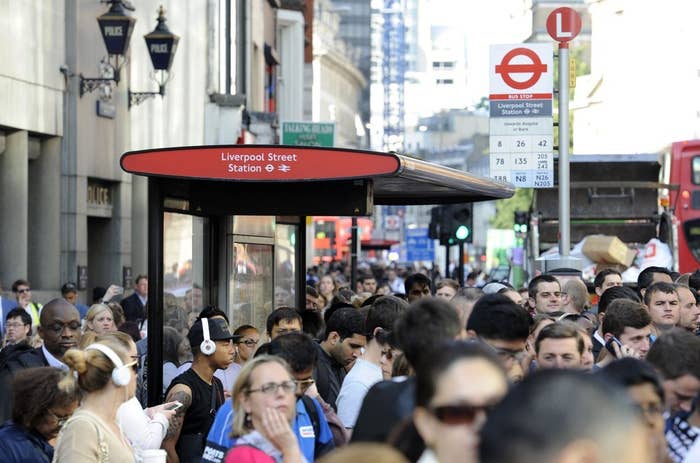 Private car hire firm Uber is apparently raising prices across the capital today in response to the strike.
Many Uber users reported seeing "surge" pricing – when the service's fees rise above normal levels due to a spike in demand – reach 2.9 times the standard fare.
Uber sent a marketing email to customers in London last night to remind them the service would be up and running.
Surge pricing is common at peak times such as weekend evenings and on special occasions, but 2.9x is thought to be unusually high for London.
Uber was forced to respond as its surge multiplier reached 6x on New Year's Eve 2011.
The company says the price rises when supply of its cars on the road is outstripped by demand and has argued that "dynamic pricing" is designed to encourage more drivers to get on the road to ease the problem.
The company also faced criticism when its surge pricing multiplier reached 4x during an armed siege in Sydney in 2014.
Uber is encouraging people to share cars today to alleviate some of the demand.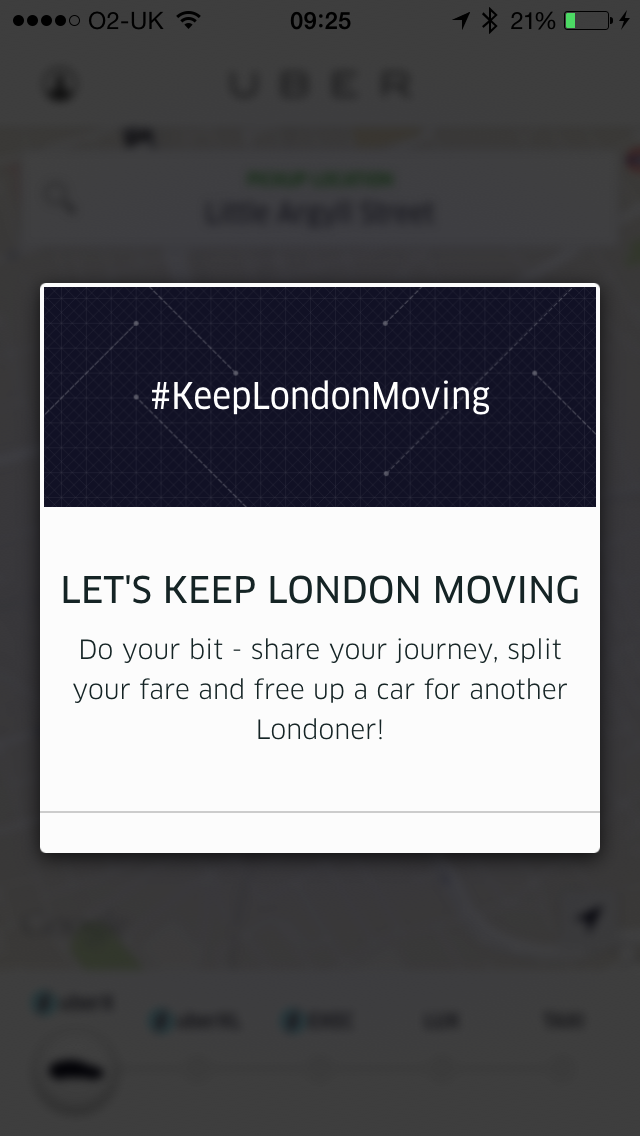 In any case, a lot of people are pissed off.
And of course it didn't take long for London's black cab drivers, who have campaigned vociferously against the arrival of Uber, to comment.
Some people were less angry, however, and more resigned to the realities of capitalism.
A spokesperson for Uber told BuzzFeed News its UberX prices were 40-50% lower than other firms and defended its "dynamic pricing":
The London tube strike has affected all of London and we've been working hard to get people from A to B in a safe, reliable, and affordable way. Dynamic pricing means that Uber can get you a car within minutes if you need one even when there is a tube strike on! Many other options today required booking a few days ahead or an hour long wait.

Drivers work on the Uber platform on a completely flexible basis, as much or as little as they want. During times of peak demand – when demand massively outstrips supply – fares increase temporarily to incentivise more drivers to work on the platform. As soon as the demand drops or supply increase, the price comes back down.

Dynamic pricing is fully transparent – riders are notified clearly in app, and even have to physically type in the price multiple at high multiples to confirm they have understood the pricing. Riders also have the option to get a fare estimate at that price, or can press the "Notify me when surge drops" button to get a message as soon as the price drops back to normal.