Eurostar passengers stranded overnight in Calais tracks have described the chaos they experienced when the Channel tunnel was closed after people were seen on the tracks and on top of the train.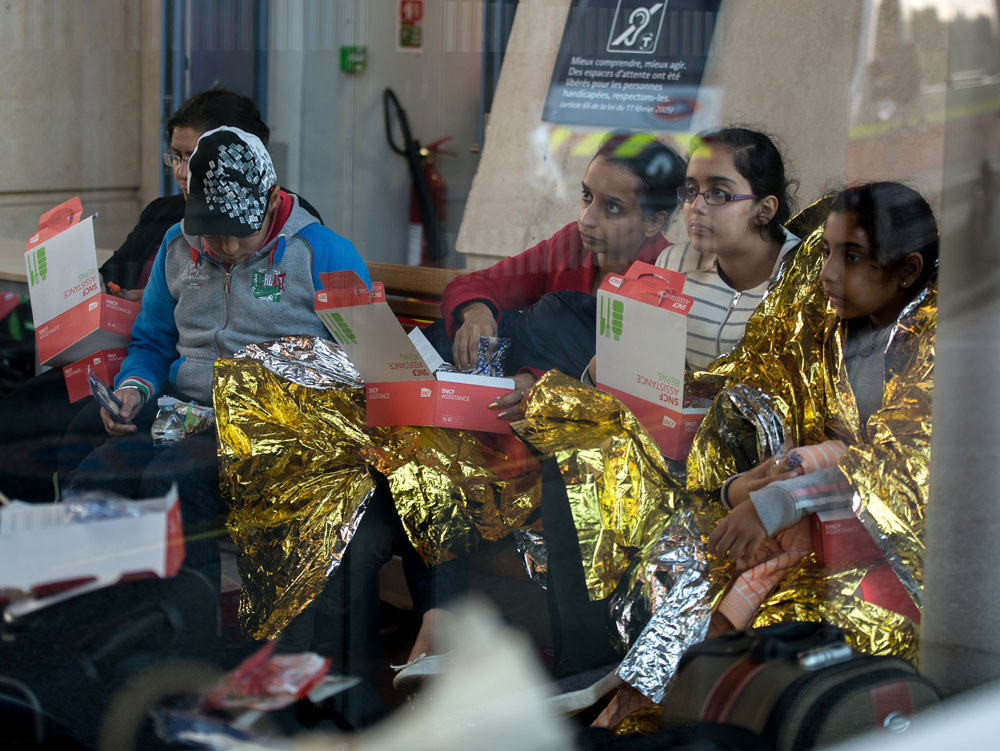 Travellers arriving into St Pancras station in central London on a "rescue train" shortly before 11am on Wednesday told BuzzFeed News how they had been kept waiting for hours in scenes some likened to a "horror film".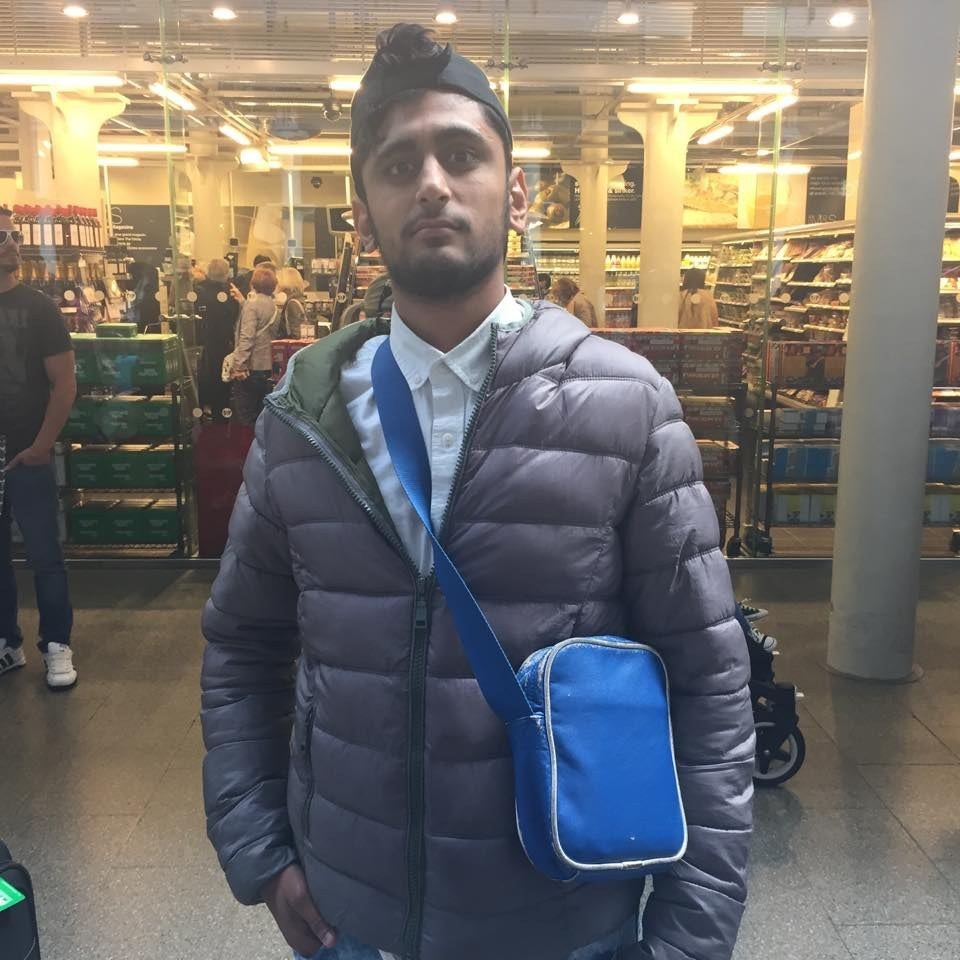 The #ES9055 train from Paris to London was unable to get to the UK or return to Paris and was forced to drop passengers in Calais, meaning they were stranded from 8pm on Tuesday until Wednesday morning.
Veejay, 22, and Jasmin, 20, were two of the passengers who were kept waiting on board for hours.
"It was hectic. Babies were crying, people were trying to get in touch with those waiting for them at home, no one had any idea what was going on," Veejay said. "There was no electricity, no air con. Everyone was panicking."
Jasmin added that the mood was "scary" and that people on board were "trying to smash the windows."
Following hours of delays, the conditions on the train were poor. Passengers were given lightsticks as the lights went off to preserve the train's battery power.
Myesha, 23, and Firirdaw, 17, told BuzzFeed News that the blacked-out trains were nightmarish.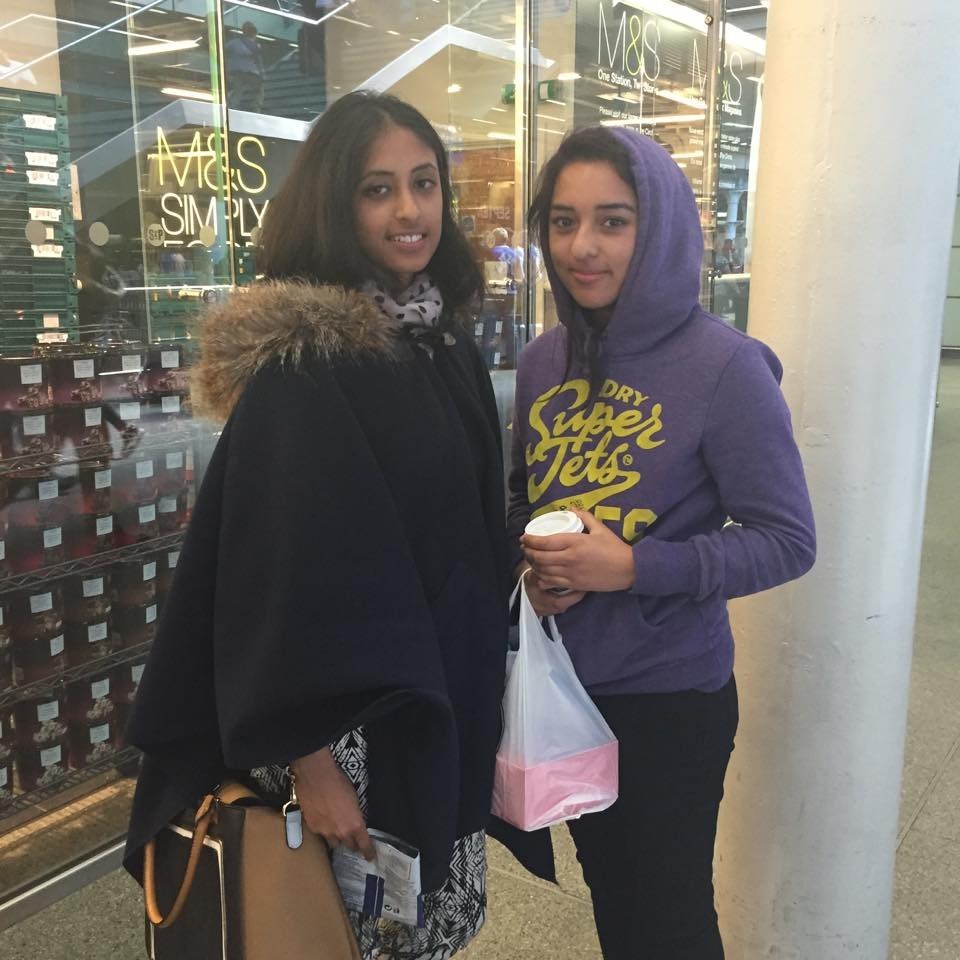 "It was horrible. We were walking down the carriage and because they'd turned the electricity off, the doors started closing. So we got stuck in-between doors, and we had to wedge open every door," Myesha said.
"It was getting hot, and all we had were these tiny night lights. Before that, everyone was scrambling to find plugs to charge their phones to contact people. It got to the point that it was a complete blackout."
Firirdaw added that as the power was off, passengers couldn't go to the toilet.
"The bathrooms were smelling out the entire train, and no one could go to the toilet for hours because it was pitch black. The smell travelled through the carriages."
Passengers told BuzzFeed News that numerous announcements were made instructing passengers to "listen out for migrants" walking along the roof of the train.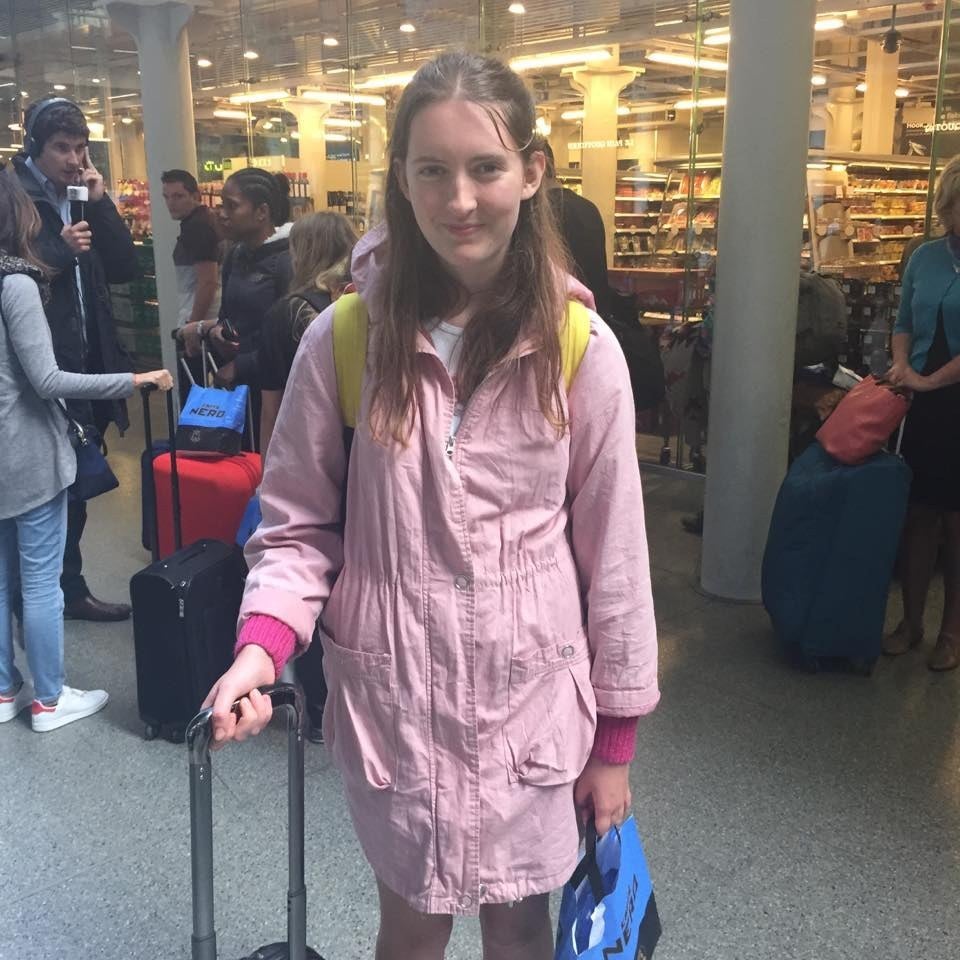 An announcement was made to passengers informing them that a helicopter searching for the trespassers had arrived.
"We heard an announcement saying migrants were trying to board the train and that the train has been broken, and then we didn't move for many hours," Sarah, 29, told BuzzFeed News. "Announcements kept coming, telling us later that helicopters were coming. We could then hear it overhead."
Martha Hayes, a 19-year-old student, said that Eurostar told them that the delays were "very serious" and that they were having difficulty clearing the tracks.
"The worst part was when the announcement was made that told us: 'If you hear anyone walking overheard, you need to go and tell the police who were on the train,'" Hayes added.
Despite the severe delays, passenger Simon Gentry said that he didn't hear any passengers criticise those trying to board the train.
"I didn't hear a murmur about the migrants. We could see them from our windows when you looked outside. Sitting there, we weren't angry about the people who were, effectively, hijacking our train. We realised that these were people desperate to come here, taking unbelievable risks.
"Interestingly, the reaction from those on the train was 'poor bastards'. I mean, how desperate do you have to be to climb on top of a train and risk your life at 25,000 volts?"
Passengers were then stranded at Calais-Frethun station until Wednesday morning, when a "rescue train" was sent to finally deliver them to London.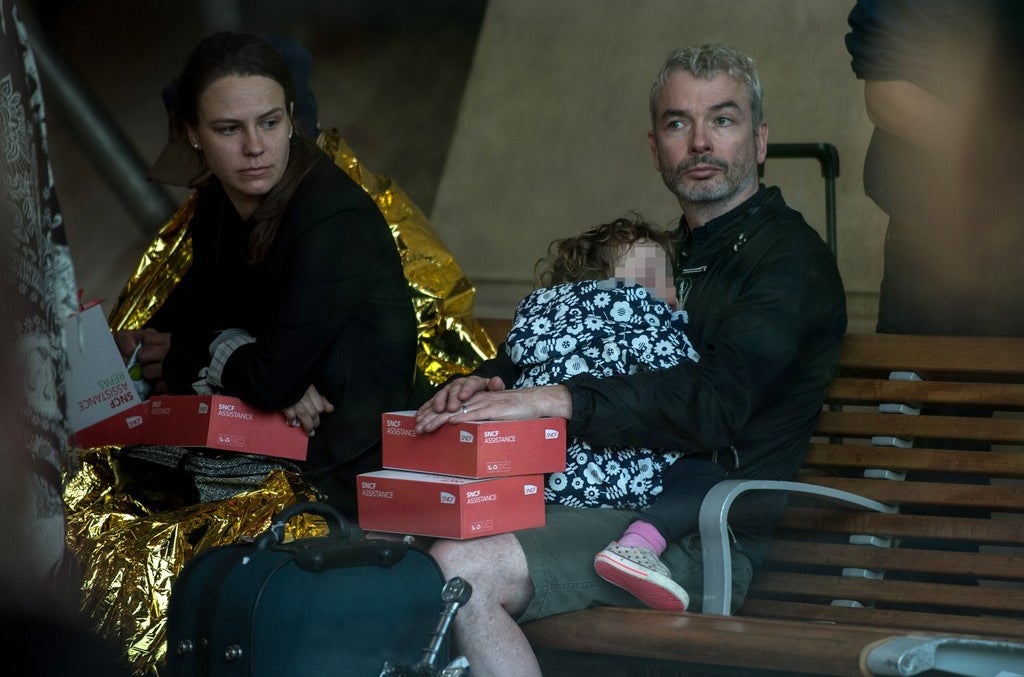 People waiting for news in the overcrowded station on Wednesday morning booed Eurostar's announcements.
Passengers – as well as those waiting for their loved ones to arrive at St Pancras – heavily criticised Eurostar for what they deemed a "lack of communication".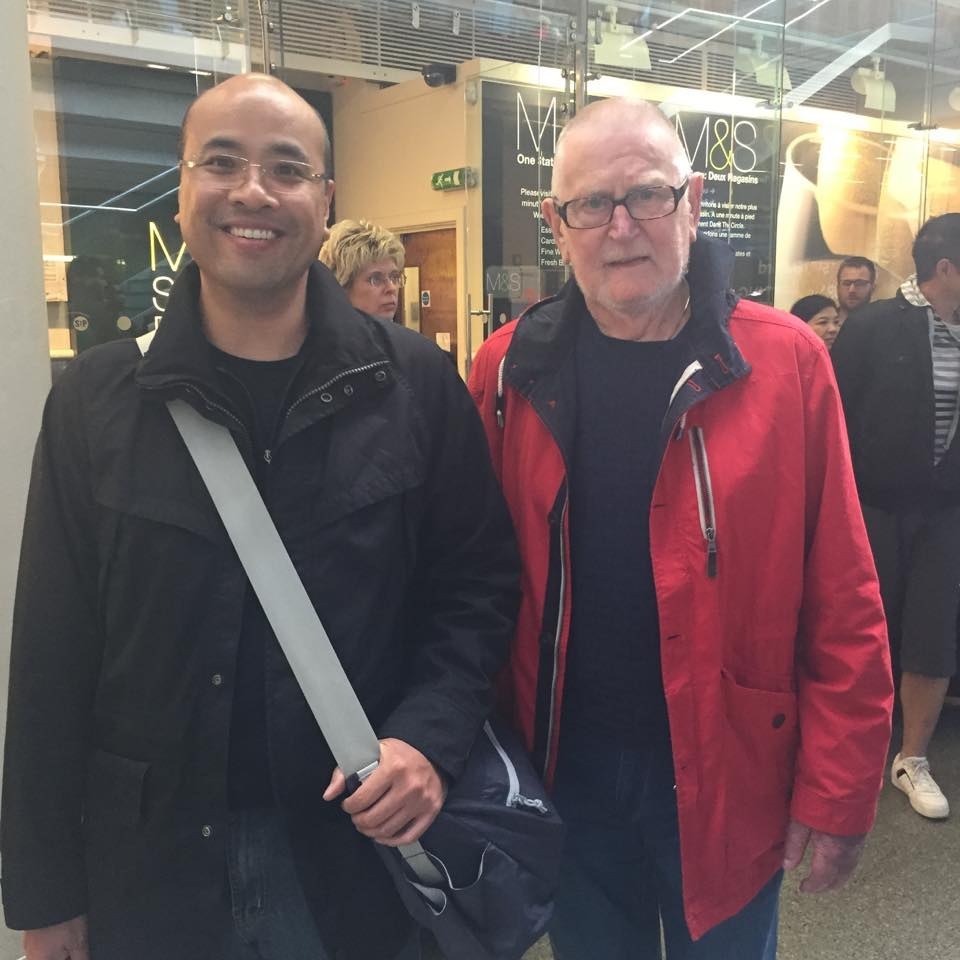 One person waiting at St Pancras station on Wednesday morning, who asked not to be named, told BuzzFeed News: "We've been getting all our information from news sites; we've heard nothing from Eurostar. My wife and daughter are on board, there's no lights, and her battery has gone so I can't stay in touch."
Don Loveridge, an 86-year-old passenger who arrived at St Pancras, described the handling of the delays as "disastrous".
"They told us that it was immigrants trying to get into the train, and we were actually all fine with that. But what we were not fine with was how they didn't tell us anything. They had us standing in queues. We didn't know where we were going," Loveridge said.
"It was disastrous organisation. They could have handled a heap of cattle better."
A spokesperson for Eurostar told BuzzFeed News that normal services were expected to resume on Wednesday.
The Eurostar London-Paris line was last shut in June, amid French industrial action and people trying to enter the UK.