You might think that Parmesan cheese and the state of Pennsylvania have little in common.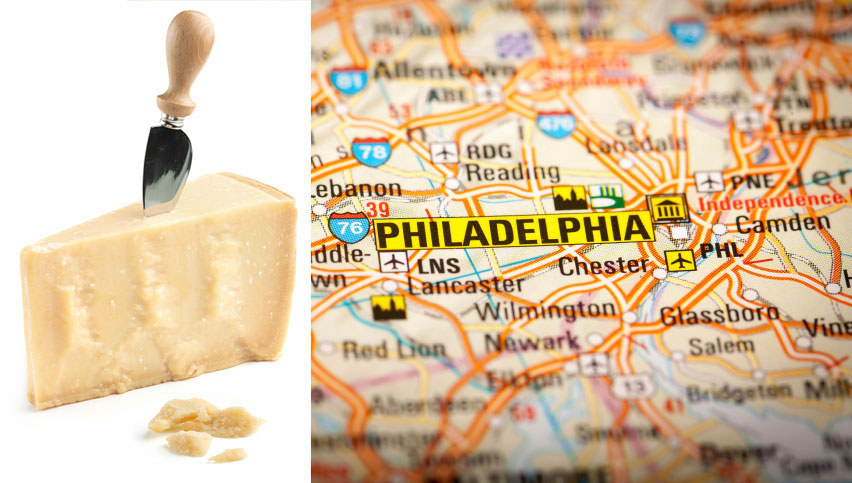 People on Reddit are losing their shit over this. One Redditor's marriage is at stake.
After looking at this post I asked my wife to pass the Pennsylvania cheese and she just looked at me like I was stupid. We ended up having a huge argument that Pennsylvania is actually how you pronounce that kind of cheese. She kept telling me I was stupid like my father, and now we are split up. I hope she comes back to me because we have 7 kids together and I would hate for us to split up permanently for such a silly reason.
Some Pennsylvanians were in favour of changing the name of the state to something more cheese-based.

This whole thing has certainly taught a lot of people an important lesson.

Someone from the Cambridge Dictionaries team popped up in the thread to say they are working on a fix.

And we've spoken to the company to ask how this kind of thing can happen, and we'll update this post should we receive a reply.
A spokesperson for Cambridge Dictionaries told us: "Like most things underlying computer systems, the audio files attached to dictionary entries don't have simple names that you can understand but strings of letters and numbers. It appears that the audio files for 'Parmesan' and 'Pennsylvania', which were recorded one after the other, have been incorrectly assigned."
Looks like there are no comments yet.
Be the first to comment!