It's not every day that you see a man working on a laptop, which is resting on a music stand, while also cradling a baby, on the London Overground.
This glorious image was snapped by London nurse Rachel Pavitt, who was taking a westbound Overground train from Stratford to Canonbury on Monday evening.
Pavitt added it to the Shit London Facebook group where it quickly gained a lot of interest and has been shared 1,000 times and counting.
She tells the Evening Standard that the laptop was "milimetres" away from the man's face.
"I have seen some pretty strange things on London transport but I have not quite seen anything like that before," she said.
"I really don't think it was a joke either, he acted as if it was totally normal."
It is of course possible that this person has eyesight problems and that's got something to do with it. But it's still not something you commonly see on the transport network.
Just to make things slightly weirder, Pavitt says that the man's wife was sat opposite him.

And when the baby started crying, he handed the infant over to its mum.

We messaged Pavitt to find out more and also made our own appeals on Twitter to find Music Stand Laptop Train Man.
But while we try to find out who this person is and how they first thought of doing this, here are the digested highlights of what the hell is going on in this image.
1. The music stand.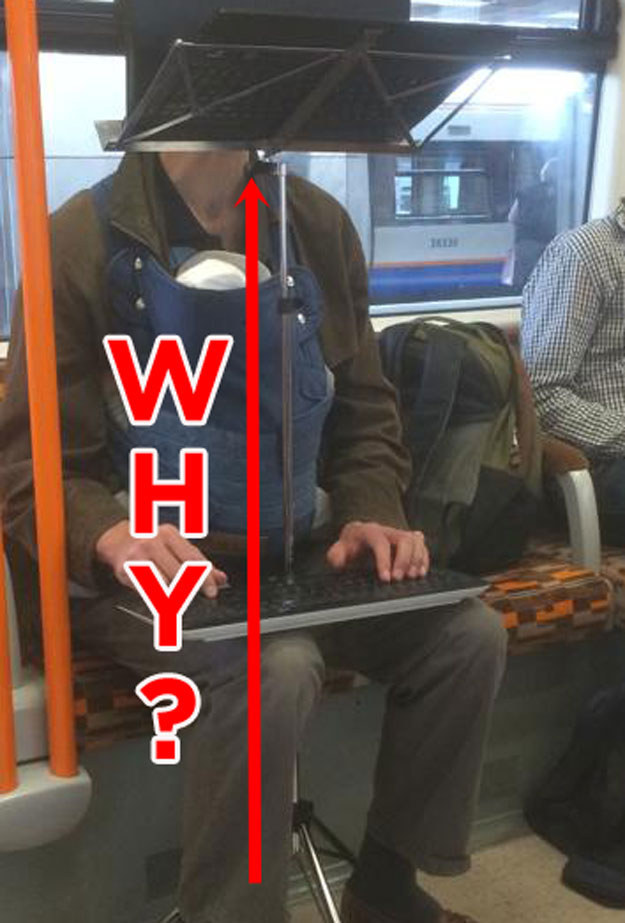 It turns out the perfect on-the-move laptop solution was staring us in the face all this time in the form of a musical accessory.
Alternate take: This is simply a person who takes good posture very, very seriously.
2. The backwards foldy laptop.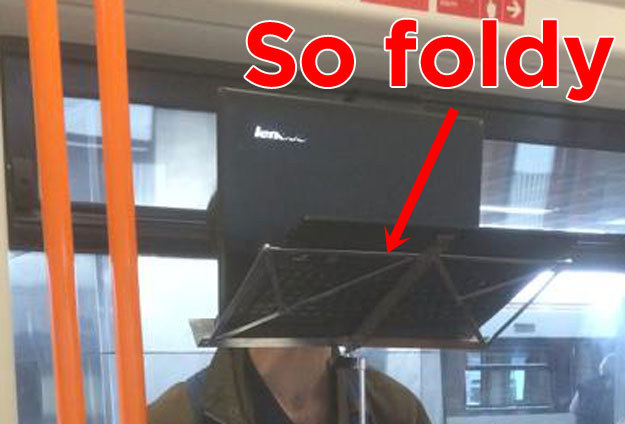 3. The bluetooth keyboard.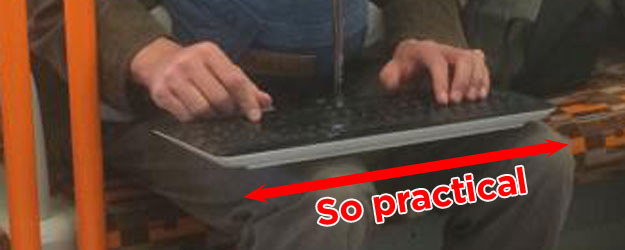 4. The baby.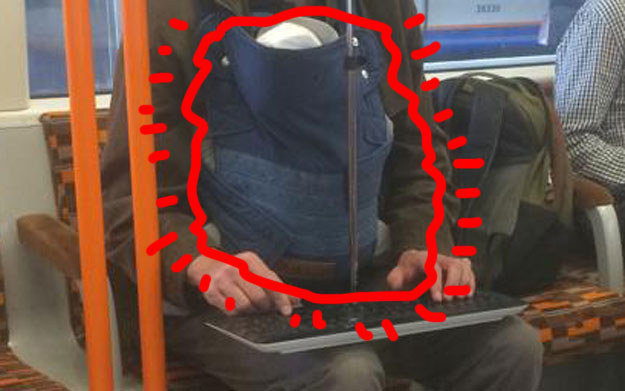 This is proof that parenthood doesn't have to interfere with your normal routine. If you want to do some work on your PC using a massive music stand, while on a train, you can do that.
This is one possibility.
And this is another.
Then there's this "vaping" explanation.
5. This guy.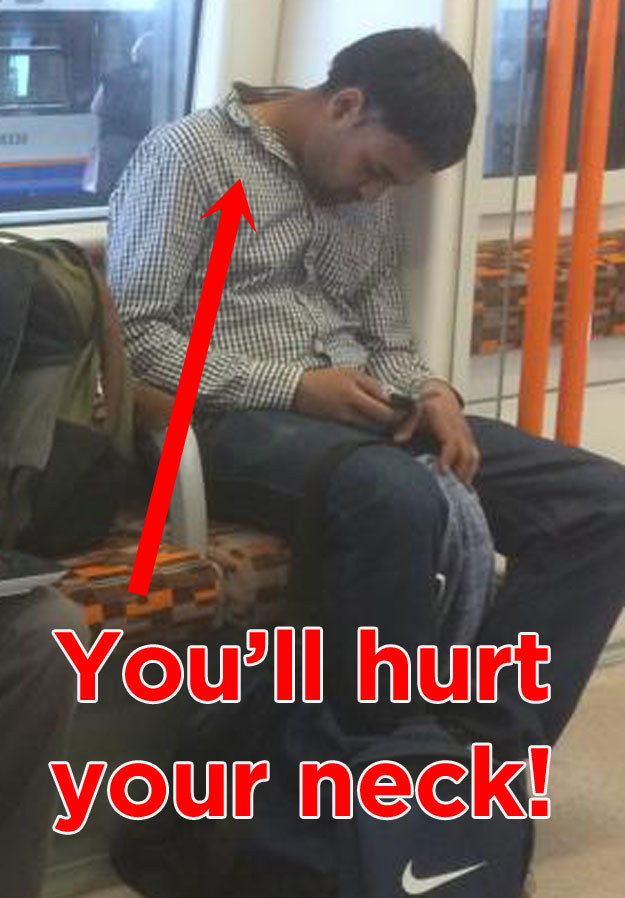 Let's not forget about the man on the right. He looks like he's asleep, in which case he will have woken up with quite a pain in the neck.
But really, what it comes down to is this simple fact.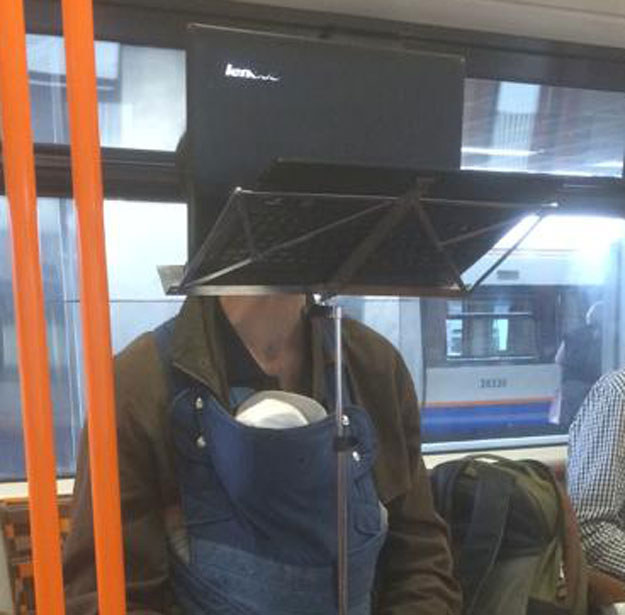 When you've got to work...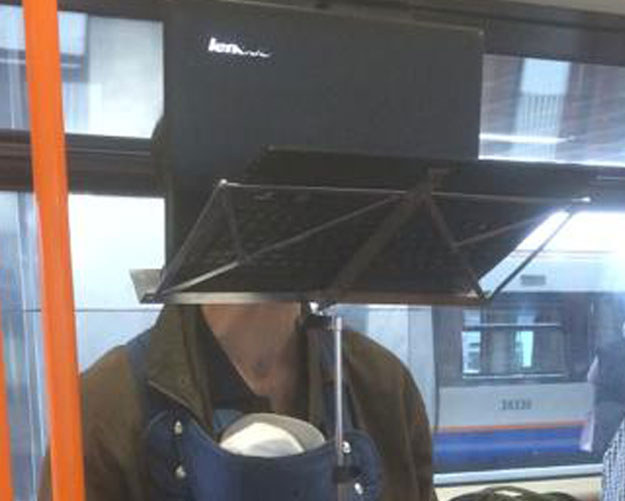 You've got to work.