Online Romance Scam Victims Lost Nearly £40 Million In 2016
City of London police said 2016 was a record year for the number of reported victims and the estimated amount of money lost.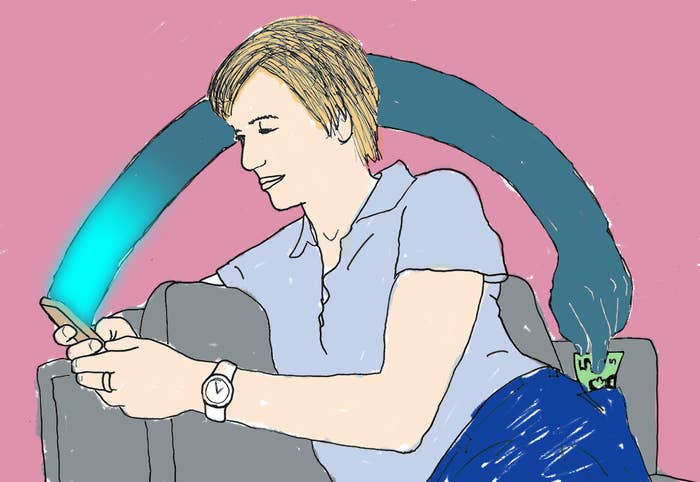 Victims of romance scams parted with almost £40 million last year as the number of people who reported falling prey to online fraud in the UK soared to record levels.
The National Fraud Intelligence Bureau (NFIB), part of the City of London police, said on Monday that 3,889 victims came forward last year – a 13.5% increase on 2015 and 28% more than the number reported in 2013.
The agency said that on average 350 victims reported scams every month and the average amount victims parted with was £10,000. These figures are thought to be much lower than the true totals due to chronic underreporting.
The £39 million estimated to have been lost last year is £13.2 million more than was reported to have been lost to romance scams in 2015.
The numbers, which were reported by the BBC's Victoria Derbyshire programme, show that romance scamming is one of the fastest growing forms of online fraud in the UK, alongside credit card and bank fraud.

A romance scam, also known a love or dating scam, is when someone uses social media or a dating website to convince an unknowing victim that they are interested in a relationship, with the aim of asking for cash as a favour or a loan once their trust has been won.
Typically, scammers are based in West Africa or Russia, although increasingly law enforcement agencies are reporting a large number of cases in Malaysia and other Far East nations. The fraudsters steal the identity of an attractive man or woman and assume a fake persona online in the hope of tricking victims into paying them to help with a fictional emergency.
Steve Proffitt, deputy head of Action Fraud, which works closely with the NFIB, said: "A lot of the online dating fraudsters we know are abroad. They're in west Africa, eastern Europe, and it's very difficult for British law enforcement to take action against them in those jurisdictions."
There were approximately 600,000 romance scams globally in 2016, although the true figure is thought to be much higher.
In January 2016, two Nigerian men based in London were jailed for five and a half years for defrauding a British woman out of £1.6 million.
Anyone who suspects they may be the victim of fraud can contact Action Fraud.