One man was shot dead and two more were injured on Friday after a group of men said to be wearing police-style uniforms opened fire at a boxing weigh-in in a Dublin hotel.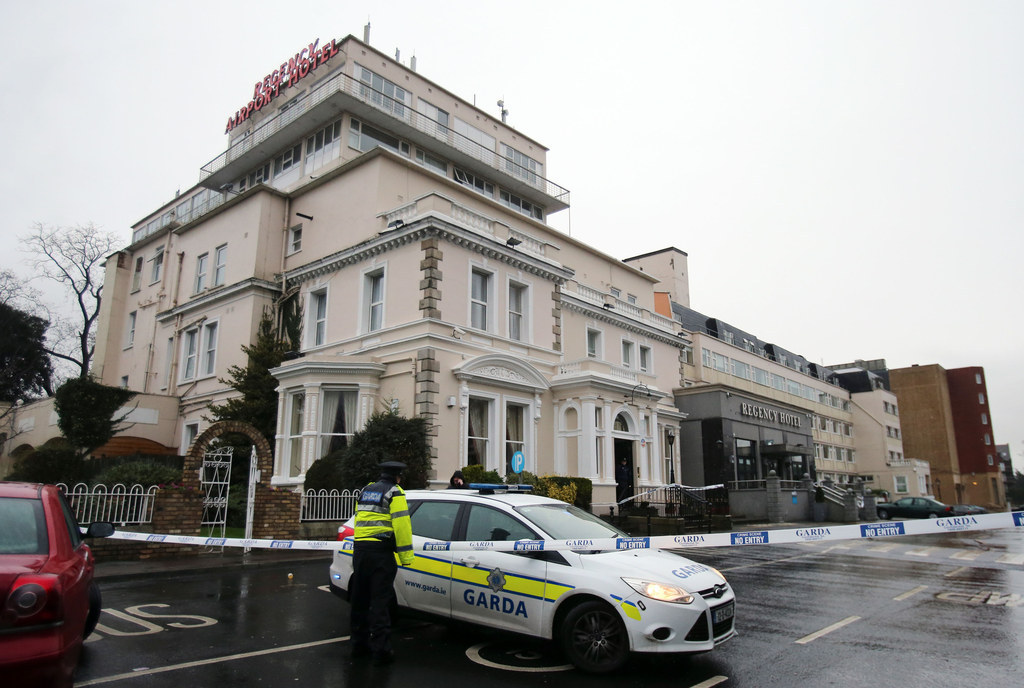 The man who was killed has been named locally as 32-year-old David Byrne, who was a member of an Irish-led drug cartel based in southern Spain, according to the Irish Times.
The Times added that the murder was thought to be revenge for the killing of Dublin criminal Gary Hutch, also a member of the Irish-led cartel, in Spain last year.
Byrne was considered to be one of Dublin's most notorious gangland criminals, and a target of specialist Garda units, Independent.ie said.
He is thought to be the cousin of another of the city's major gangland figures 'Fat' Freddie Thompson.
Sean McGovern and Aaron Bolger, who were injured by the gunmen are also known to Irish police.
Gardai have not yet confirmed the identities of those involved in the incident.
Irish police said a shooting took place at 2:30pm at the Regency hotel on Swords Road, north of the city centre. All three men were in their twenties or thirties.
Reportedly a van was found burnt-out nearby.
Independent.i.e, quoting eyewitnesses, reported that three men entered the weigh-in wearing "police-style" uniforms, carrying guns that looked like AK-47 assault rifles.
A fourth man, said to be wearing a dress and a long blonde wig, was later understood to have been involved in what was described as a "killing squad".
The three victims were taken to either the Mater or the Beaumont hospitals. The surviving two men's injuries are not thought to be life-threatening.
Police have sealed off the hotel as their investigation gets underway.
Speaking to the Irish justice minister and police commander, Prime Minister Enda Kenny said the attack was thought to be "the work of rival criminal gangs in the Dublin area," AP reported.
Spanish-based boxing gym Macklin's Gym Marbella today advertised a weigh-in at the Regency as part of its Clash of the Clans event, which was scheduled to take place at Dublin's National Stadium on Saturday.
Matthew Macklin is a former two-time European, British, and Irish middleweight champion boxer and describes himself as a Birmingham-born Irishman.