MPs Have Accused Lord Coe Of Withholding Information From Their Russian Doping Inquiry
The head of world athletics' governing body, the IAAF, has denied that his evidence in any way misled the parliamentary inquiry into doping in sport.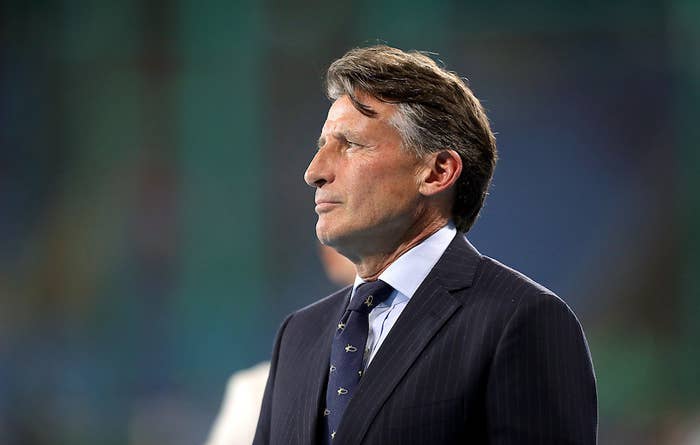 Lord Coe, the head of world athletics' governing body, has been accused by MPs of withholding key evidence from a parliamentary inquiry about when he was informed of state-sponsored doping carried out by Russian athletes.

Tory MP Damian Collins, chair of the Department for Culture, Media and Sport (DCMS) select committee, and other members have told BuzzFeed News that Coe, the head of the IAAF, had failed to disclose relevant information and should come back to the committee to explain himself.
The World Anti-Doping Agency (WADA) declared in 2016 that Russian athletes competing at both the summer and winter Olympics were involved in a state-sponsored doping programme lasting at least four years, and called for the country to be excluded from all competitions. A report in December 2016 said the final number of athletes involved in doping was more than 1,000.
Coe denies he misled the committee when he appeared to give evidence for its long-running investigation into corruption in sport on 2 December 2015.
During that session, he told MPs he had not known about the allegations before they were made public. He said: "I was certainly not aware of the specific allegations that had been made around the corruption of anti-doping processes in Russia."
However, the committee published emails on Tuesday showing that Coe was made aware of corruption allegations from Russian runner Liliya Shobukhova in August 2014, four months before they became public in a documentary by German journalist Hajo Seppelt.
In the email, sent to Michael Beloff QC, chair of the IAAF's ethics commission, Coe wrote: "I have now been made aware of the allegations."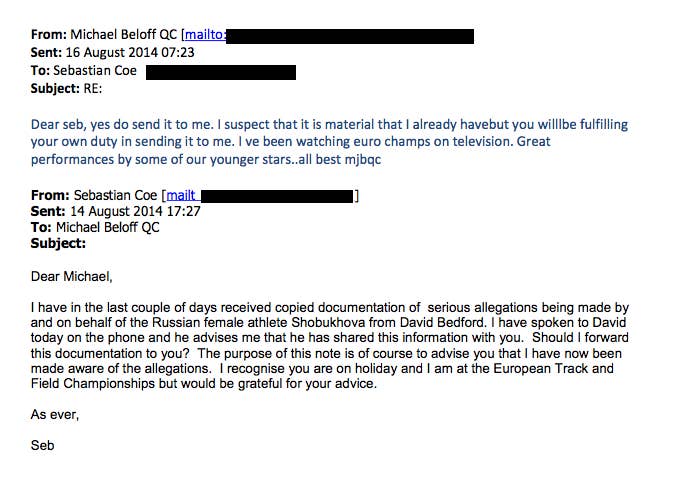 Coe claims he did not read the substance of the claims, which were sent while he was on holiday, and that he forwarded them on to the IAAF's ethics committee.
Collins told BuzzFeed News: "Our invitation stands for Lord Coe to return to the committee to explain his position. It is for him to decide whether or not he wishes to do this, before the committee prepares its report on doping in sport.

"I believe that he failed to disclose information he had that was relevant to the committee's inquiry when he gave evidence to us in December 2015.
"It is clear that he was aware of allegations of corruption involving Russian athletics, and he should have shared this with us at the time. We only know about this new evidence because of a separate investigation that was carried out, and as a result of further evidence supplied to the committee."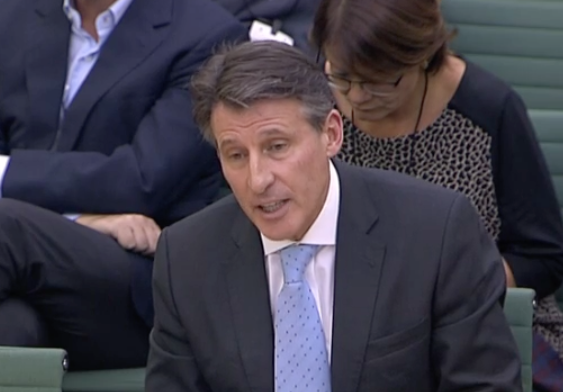 Coe's evidence was also cast into doubt by former athlete and former London Marathon race director Dave Bedford, who told the committee in January this year that he informed Coe of the doping allegations in August 2014.
John Nicolson, the SNP MP for East Dunbartonshire and one of the DCMS committee members who subjected Coe to robust questioning in the December 2015 hearing, told BuzzFeed News:
"I do think he should come and explain to the committee why this evidence wasn't submitted at the time. I pressed Lord Coe repeatedly as did other committee members.
"It now seems he withheld information. And his account has been challenged by Dave Bedford at a subsequent hearing. I think Sebastian Coe should return to the committee in a more candid mood."
Coe denies that he misled the inquiry and said he didn't read the documents that were sent to him by Dave Bedford in August 2014. In a lengthy written statement also released by the committee, Coe said that there is "no discrepancy" and added that he fulfilled his duty by forwarding the email and its attached documents to the IAAF ethics committee.