MPs Call For Inquiry Into How G4S Got Equalities Helpline Contract
A parliamentary inquiry should be held into how and why the outsourcing firm G4S was picked to run a key employment discrimination helpline, according to a letter signed by 48 MPs.
by
,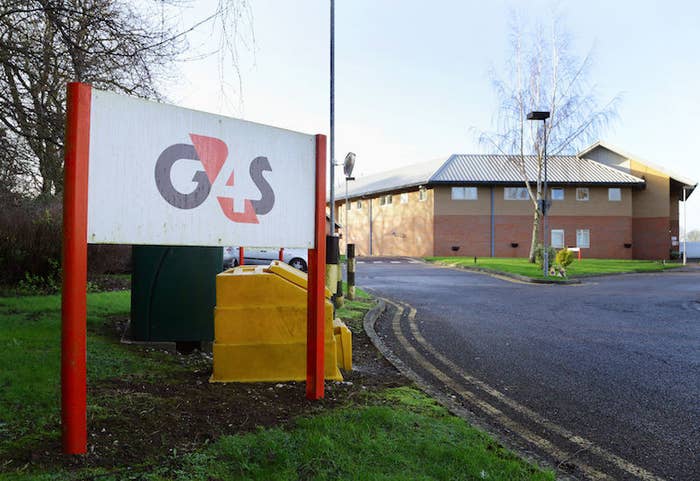 A parliamentary inquiry should be held into the government's controversial decision to hand the running of a helpline for victims of discrimination to the outsourcing firm G4S, according to a group of MPs critical of the company's record.
Some 48 Labour MPs have signed a letter written by Kate Osamor, Labour's shadow secretary for international development, which adds support to the more than 40 human rights groups who earlier this month called for the contract to be put on hold.
The Equality Advisory and Support Service (EASS), currently run by the Government Equalities Office, provides support and advice to people who've faced discrimination at work on the grounds of sex, sexuality race or disability. G4S is due to take over on 1 October.
G4S has in recent years come under fire for its running of youth detention centres, such as the Medway prison in Kent, which is now in state control after a report revealed that years of warnings about abuse of inmates went unheeded.

The letter, addressed to the education, women and equalities secretary Justine Greening, says:
We object to this decision on the basis of G4S's operational record as a global security firm with a record of systematic failings, most recently in its running of Medway youth jail.

This is only the latest widely publicised scandal in a long line of allegations and findings against G4S on human rights grounds; with reports showing G4S's mistreatment of protected groups including pregnant women, and multiple findings of racism.
Speaking to BuzzFeed News, Osamor said she agreed with the 41 human rights groups – including Liberty, Tell Mama and the Law Centres Network – who said G4S was "manifestly ill-equipped" to run the service and called for it to be stripped of the contract.

"One of the main issues is around G4S and how they have committed human rights abuses in the past. We as MPs would be concerned that with an organisation that has question marks over its conduct, how would people feel using a service like that?" she said. "We need people to feel that this will actually support them."
"If you as an organisation haven't got any [human rights] experience, how are you going to be best-placed to give advice? And how are you going to be able to identify if someone is calling and reporting a violation?"
One of the signatories, David Lammy, the Labour MP for Tottenham and chair of the all-party parliamentary group on race and community, said in an emailed statement: "It is absurd that the government have handed the contract to run an advice and support line for victims of discrimination to G4S, a company that has a frankly appalling track record in delivering public sector contracts.
"I find it totally impossible to understand how the government sees it appropriate to employ a firm that has a history of human rights violations and discrimination to run the EAAS, and it is clear that a proper investigation is required to get to the bottom of what has gone on here."
On Friday BuzzFeed News revealed that only six companies were allowed to bid for the contract, none of which had any background in human rights work.

Neil Malpas, the managing director of G4S Employment Support Services, who is ultimately responsible for the company's management of helpline, defended the company's ability to provide the service in a statement published on Friday.
He wrote: "We are not deaf to the volleys of criticism sent our way over our decision to take on the EASS helpline, and recognise that we will be graded on a severe curve for our performance given issues faced in other parts of our business.
"But in our existing work for the DWP we have a demonstrable track record in serving the taxpayer, both in providing a reliable and efficient resource, but more importantly doing that with the respect and sensitivity that people in dangerous or threatening circumstances deserve.
A spokesperson for the Government Equalities Office said: "The Equality Advisory and Support Service is an important source of free advice and support for people facing discrimination or human rights issues.
"To ensure the service can continue and is run as effectively and efficiently as possible, we ran an open and competitive tender process, amongst providers who had expertise in running a helpline. The contract requires G4S to ensure all staff have the necessary training to offer guidance and support on equality and human rights to customers."